Photo credit: Shervin Lainez
Raleigh, NC, Gen Z hybrid pop artist Justus Bennetts is bringing back relatable pop music that touches the youth. He's on the verge of a breakout with his bumping high school nostalgic "Cool Kids"
Justus grew up in a single parent household surrounded by music and participating in choir. After he discovered bands like Green Day and Linkin Park, Justus become inspired to create his own music. His singles like the relationship tear-jerker "Nightstand" and the teenaged-summer-campy "Real Life Sux" and his biggest hit to date the spiteful "Bad Day" landed at number 9 on iTunes Alternative while amounting over 600K streams in less than 24 hours upon release. Not too shabby for a guy who started as a cars salesman that was rapping on the side. Not to mention his first official studio at 14-years-old was a laundry room that he lived in with two other kids.
Tell us about the story of how you became an artist?
I started writing songs on a regular basis at around 14 years old when I moved from Seattle, WA to Raleigh, NC. After about 7 years of writing songs, I opened a studio in the house I was living in, while at the same time pushing my artist project. This was a little over a year ago from today.
What do you want your music to communicate?
I just want my music to inspire people. If they can relate to what I'm saying and feel the emotions I'm trying to convey, I've done my job.
What are some sources of inspiration for your lyrics and storytelling?
I like to pull inspiration from just about everything in my life. The small problems we go through, whether they be losing your keys or dealing with a nasty breakup. They all pile onto our stress and make life that much more difficult…writing songs about these emotions helps with the stress.
Who's the artist that inspired you to be an artist yourself?
It was more a genre of lyrical storytelling style rap music that really inspired me to start writing my own music. The words are what really strike the emotions and connect with people, so hearing artists such as J. Cole, Chance the Rapper, and Logic really lay out a concept about what they're dealing with really connected with me.
What is your All-time favorite record?
"No Role Modelz" by J. Cole will always be a song I can put on and just vibe out to no matter the situation. You put that song on and I will be alright.
Tell us about your latest record "Cool Kids"?
My new single "Cool Kids" is a song all about the ignorant people in life that let their egos get in the way of just about everything and therefore lose every one close to them in the process. In the song, I explain how all these "cool kids" only benefited from that attitude while in high school, at a time when nobody knew better, and so, this type of behavior was deemed "cool."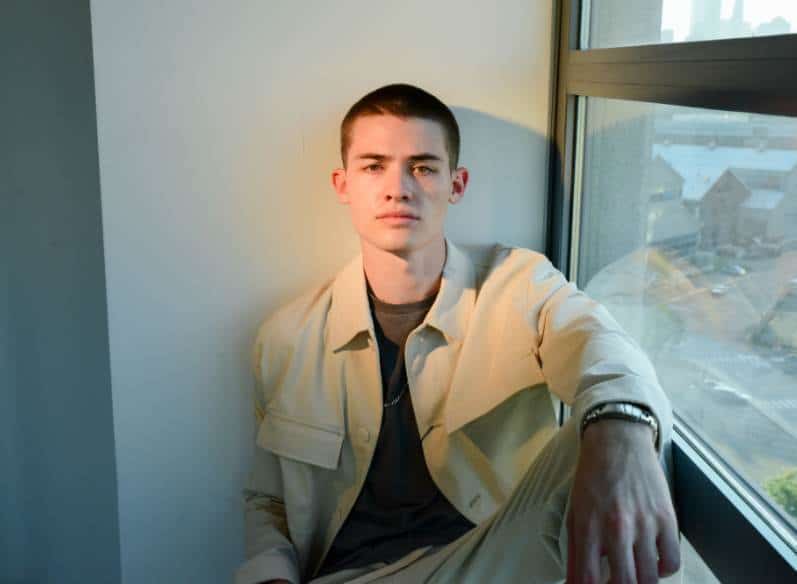 What was it like filming music video for "Cool Kids"?
I had a blast filming the "Cool Kids" video, directed by Logan Meis. I really enjoyed working with his great crew and him. We did a spin off of "Ferris Bueller's Day Off" and it came out exactly how I thought it would.
Where are some things that you really want to accomplish as an artist?
I accomplish it every day… I just want to connect with people. My only goal at this point is to get my message across to more and more people.
What was the most daunting moment in your career so far?
Dealing with the stress of all the behind the scenes, running around to get to multiple places a day, at times, all while trying to make sure I am living up to the expectations set for me has definitely been an obstacle.
Outside of music, what do you like to do for fun?
I pretty much just go out and do what anybody else does. I play video games (mainly just Apex Legends), I write music, and I just try to keep up with everything that's going on. I'm definitely not a complicated dude. I really just like to hangout around my house and make music.
Favorite lyric that you ever wrote?
I still just can't believe I got away with rhyming nightstand with night stand.
What is the best advice you've ever gotten?
The best advice I have gotten is from my dad and it was to do whatever I wanted no matter what anybody else thought.