Queen's Pleasure is a four piece Dutch outfit hailing from Amsterdam, though their sound is arguably more befitting of the British Isles. With a style that's hard to narrowly define, the band mixes post-punk, psychedelic-, indie- and garage-rock influences, drawing comparisons by press from the Dandy Warhols to the Arctic Monkeys, the Libertines to the Smiths.
Strident guitars, volcanic drums, tight basslines and a vocalist with a beguiling stage presence, they command attention everywhere they go, with live shows that have been deemed "a moment of euphoria that you want to experience while diving from a stage in a sweaty basement."
They have already created some stir in the Dutch indie rock scene, playing the Kooks' aftershow in Amsterdam and 16 shows during the travelling "live pop rally" better known as The Netherlands' Popronde. Their debut 2-track EP, "Big Boys Loan/ Nico 1995," was selected for a special vinyl release on the label of the notorious Amsterdam venue, Paradiso. 
Moreover, in January 2020 their performance at the Dutch tastemaker festival Eurosonic/ Noorderslag won over the crowd, with the influential Dutch outlet 3voor12 naming Queen's Pleasure one of the showcase's best acts.
Their debut album is being recorded and produced by the UK-based Edd Hartwell. Hartwell has worked with Jeff Beck, Ed Sheeran, The Prodigy, and more.
Are you guys more of a live band?
For us performing songs is like screaming, crying and smiling. It is so intense and so pure to make and perform music. We know each other so well and to make music with your best friends is the best feeling in the world.
Who are your all time musical icons?
Jurre: Bob Dylan is my main inspiration for lyrics, he can write lyrics in such a way that you can view it from so many perspectives. He sometimes jokes around in his lyrics but it's always such a great story and you can put your own story in his lyrics. When you figure out the meaning, it's straight to the point, I try to do that as well.
For the guitarist (Teun) it's a lot of different artists: John Frusciante, David Bowie, Steve Reich, Linda Perhacs, Led Zeppelin
The drummer (Sal) is really into Led Zeppelin and back in the day he was really into a Dutch band called DeWolff.
And for the bass player (Jelmer) it's Counting Crows.
We all have different backgrounds and I think that's why our music is so diverse.
The bass player is now really into hip hop and the guitarist is into Aphex Twin.
We all discover new things and that's what keeps it fresh!
What is the creative process like for you guys?
Most of the time Teun (gitarist) will come up with an idea and we start jamming with that idea in mind. We always know in the first 10 seconds of jamming whether it's gonna be a great song or not.In that moment everyone will try to put their heart into it. A lot of the time that first idea is the one that turns out to be the best. That Platonic idea is really something we strive for.
What inspires your lyrics?
(Jurre) I think personal experiences inspire me the most, a lot of the time it's about how I see people and how I view myself. I can write some very personal lyrics and say things in there that I can't say to people. And I find it always hard to talk about what I wrote to the people close to me. Love is also a big theme in my lyrics but I don't write love songs, I don't like the typical love songs.
Are you drawn to any other form of arrt except for music?
We are all art lovers but we all chose our favorite form of art. Jelmer writes great poetry (@afgekeurdgedicht (poems in Dutch)) and occasionally makes his own clothing.
Teun is the bookworm of the band and he's a real artist in the kitchen. Sal is really into paintings and used to paint a lot. Jurre is a big fan of literature and movies.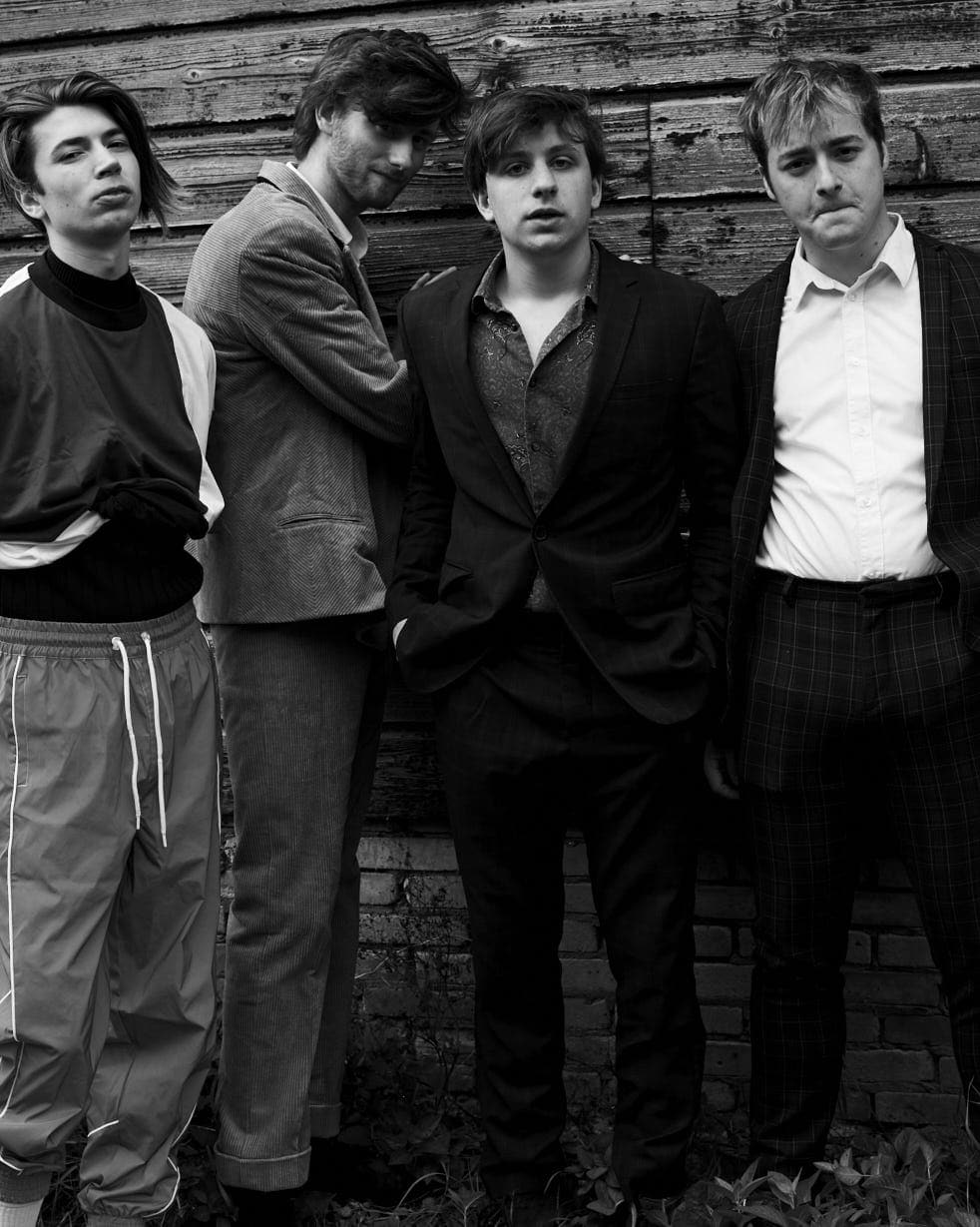 Tell us about your latest EP and how it came about
The EP is a selection of songs that really gives good insight into us as a band. While writing songs for 5 years we really did a lot of exploring and I think the EP really reflects that.
It's a dynamic EP with a lot of twists and turns but that's also how we are, young and full of energy to give to people. We recorded 3 of the 4 songs in England and if not for Covid we would have recorded the title track of our debut EP over there as well.
How do you feel about the European pop and rock music scene these days?
We like that there is a rise of rock music from Ireland nowadays, but we think there is a lack of live music like rock in the pop industry in Europe. But a lot of great bands are rising now and we really like the new wave. We'd love to contribute to that.
How did you spend the past year and a half without being able to perform?
Not being able to perform live is a real heartbreaker for us, which was one of the main reasons we wanted to form a band together. So when Covid happened, we were really bummed out. But we accepted it and we focused on writing new songs, and the new songs are really great!
The songs we wrote during the lockdown are all on the upcoming album.
I think we also really grew as individuals and we focused on ourselves to become better in our instruments. When we can play again we will play our hearts out, playing live is something irresistible.
What's the future looking like for you?
We are planning to release our debut album really soon and we hope to play live again when everything is open again. We hope we can play some in England and maybe in the US, that would be awesome. But mainly we just want to enjoy it, we'd love to have the opportunity to make some great memories with the four of us.