Photo Credit Zach Vague
Vancouver music scene veteran and bass player for The Zolas, dwi has just released his debut album Mild Fantasy Violence on Light Organ Records. Mild Fantasy Violence is a record about feeling disconnected from the normalities of relationships and society. "It's about using extremes of both escapism and deep self reflection to come to terms with everyday life," says dwi.
The album takes the listener through a musical journey where dwi brings together sadness and joy, explosions of love and fear, and warnings of the darkness of addiction and the struggle of supporting the ones you love. Fans of Mac DeMarco, Thom Yorke and Real Estate will jump on dwi's open vocals, chill synth sounds, and rolling delicate grooves. The songs are personal yet familiar, soothing to the ear, and full of dark hope. dwi has received international airplay and favorable press from music critics in The Province, Georgia Straight, as well as internationally in the UK's Joyzine and NL's Music Zine, among others.
What's your story as an artist?
When I was in foster care, my older brother would come visit us and give us mix tapes of Oasis and The Beatles. That's where my love and devoted connection to music began. Since then, I've always used music to belong in a community and to escape. I've always been a bass player in bands but I've always had an itch to make songs.
When the pandemic hit, I used that opportunity to write/produce my first album 'Mild Fantasy Violence'.
What's the message behind your music?
I hope my music can do to people what music does to me. Pure escape.
Sources of inspiration?
I often gravitate towards my past for inspiration. But to be honest, all ya need is a sick beat.
Who's one of your favorite artists of all time?
Damon Albarn is so great. One of my favourites
Do you remember what song or record made you want to become an artist yourself?
When I first listened to 'What's The Story Morning Glory' I knew I wanted to take over the universe.
Tell us about your solo record
My latest release came from being in lock down from Covid. The world felt like it was going mad…so I sat down in my studio by myself and joined the madness.
What inspires your sound?
What inspires my sound?…I kind of just sit down and wing it.
Favorite track on the record?
M.F.V. Is my favourite tune off the record(for now anyways). I've always wanted to write my Paranoid Android or A Day In The Life.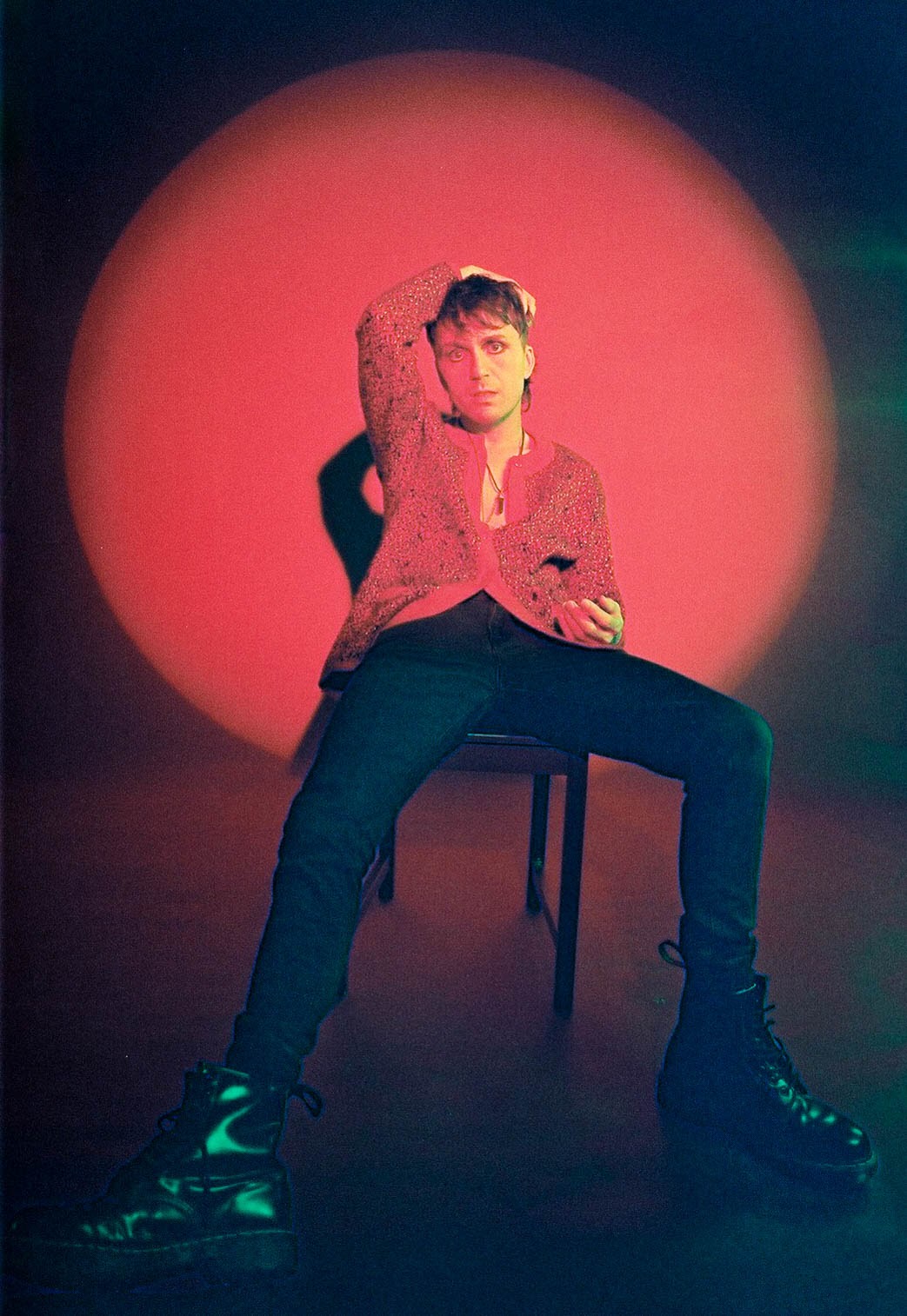 What do you want to accomplish in your career?
As far as accomplishments, I mean…it would be nice to make enough money to live off of my music.
Favorite lyric of yours?
My favourite lyric is…'we're only getting by so close your screen eyes'.
Do you ever feel like giving up music?
I never feel like giving up on music.
What's some of the most valuable advice you've ever gotten?
Best advice I've ever gotten was 'Silence is part of music'.
What's the next game changer in this industry in your opinion?
Hopefully the next moment or game changer in music will be the down fall/reimagining of music platforms.
Artist need to be properly compensated for what they give the world. Frat bros that know how to make a website should not become billionaires off of other people's creations.