Photo Credit Rich Smith
Born Gwendolyn Lewis, Dylyn was once a minor pop star with top 10 dance hits on U.S. Billboard charts. She has a show-stopper of a voice and had tracks produced by the likes of Cirkut (The Weeknd, Britney Spears)—everything you'd need for pop success. But she wasn't happy as a dubstep diva—and not just because no one could spell her stage name, Guinevere. She eventually ditched her on-stage dancers and hired a live drummer, so she was free to roam the stage and rock out as she pleased. When she wasn't touring with former teen idols or playing 4 a.m. electro parties in Germany, she'd be at home listening to Led Zeppelin, Pink Floyd, Blondie and the like.
One day before a photo shoot, her manager said, 'Why don't you just wear a band shirt? That's all you wear every day anyway.' Taking his advice, she started wearing her influences on her sleeve quite literally, with Black Sabbath and Queens of the Stone Age taking centre stage. In school she acted, played hockey, and listened to a steady diet of rock music. When she was 17, she started a rock band, which recorded an EP with Mike Turner of Our Lady Peace.
But her bandmates clearly weren't lifers like she was: they weren't thrilled about cramming into a van and dodging moose en route to Thunder Bay to play for four people. Unsurprisingly, the band broke up. "Now I'm writing the stuff that makes the most sense to me, the most real, the most true," she says.
What's your story as an artist?
I've always connected to music. It all happened quite naturally. At the age of four, I walked onto a stage and always performed around the house growing up. It's been a long road – writing music that didn't necessarily resonate with my truth. I've finally taken the time to look inward and find my sound. It is such a freeing concept – to be yourself. A lot harder than it looks 🙂
What inspired this single?
Everyone has gone through trauma or moments in their life that can feel low and dark. The concept of "who hurt you babe?" – who hasn't been hurt? Who hasn't had their heart smashed? Who hasn't cried and felt like crawling in a hole? I've certainly felt that way. These moments make us who we are; it isn't bad to be a little jagged. We learn the most from the pain.
What are some sources of inspiration for your storytelling?
I always led with the truth and danced with the fantasy. It needs to be honest if it's going to connect – I couldn't sing a song or write a story I didn't feel deeply about it. It ultimately is up to the listener to decide what it's about in their story. Once I send a song out in the world, it belongs to the listeners from that point on. 🙂
Any funny anecdotes from the time you were recording or writing the album?
I'm still in the thick of it, in a way. But, the rabbit holes you run into when you're making a record. One particular song on the album: I had the drums recorded twice, and then we ended up using samples. The groove didn't feel right; the verse vocals took almost a week to record. Every word had to be perfect. I cried, and I screamed; the works. It's amazing the lengths you go to make the song just right. It's all worth it, though. Probably not the funniest story, more mind-melting, haha.
Tell us about the music video and the idea behind it?
I wanted the video to show a much more stripped-down version of me in terms of raw emotion. The video feels like lo-fi 90s. The cycle of emotions one goes through with themselves, the rollercoaster that comes with the low times. We can get in our heads – and it isn't a bad thing.
What's a record that shaped your creativity?
It's ever-changing. I always go back to Led Zeppelin records. They did a lot of recording in the country, at a cottage in the middle of nowhere. I like the idea of setting up a studio in different rooms of a house and playing around with voice notes of found sounds. What fun they must have had making those classics. I hope to do that one day; they are such an inspiration.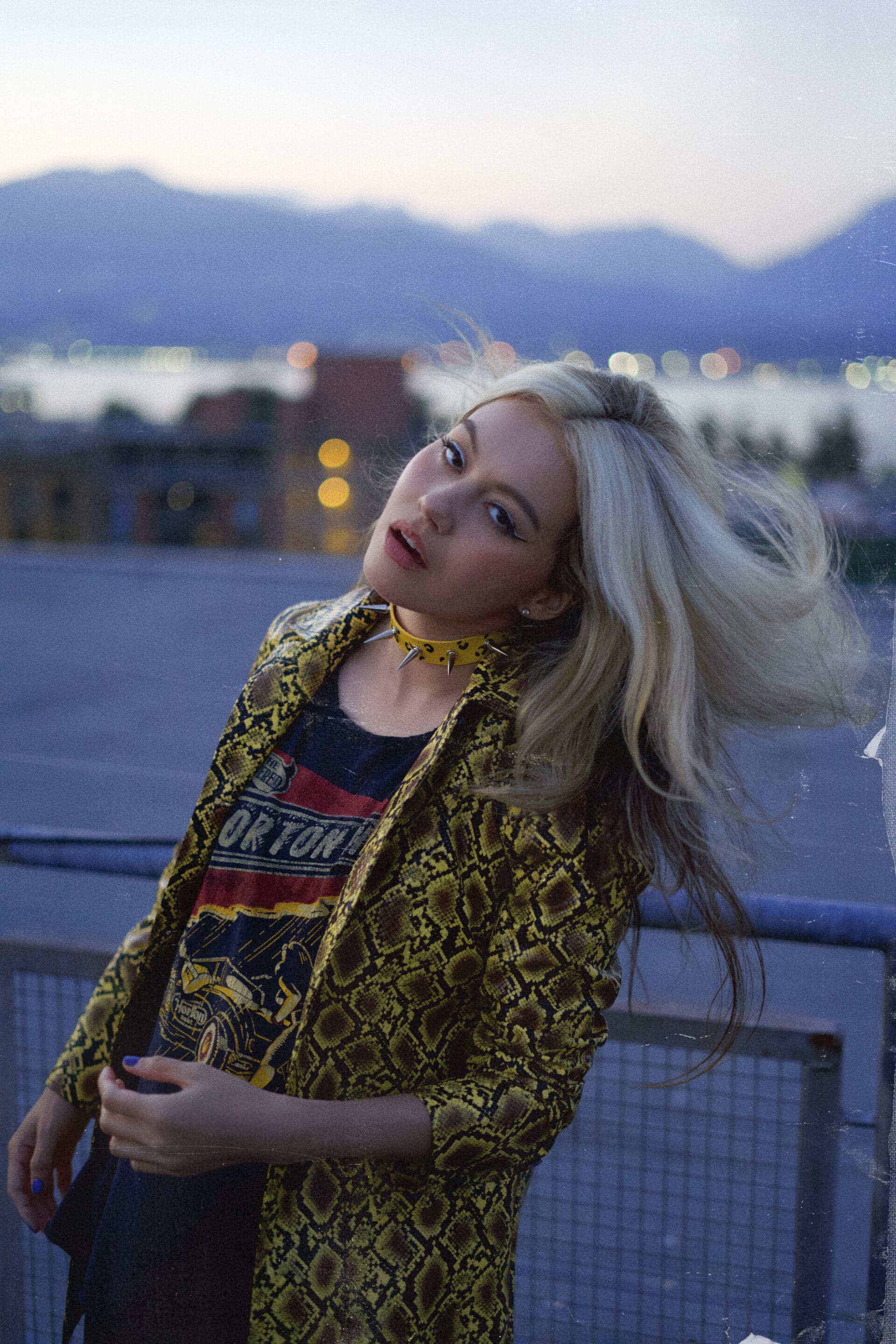 Who is an artist or band you look up to today?
Anything from 1960-1979. I love Patti Smith; she's done it all – musician, writer, photographer. She helped pave the way for women in music. Someone from today's era? I think Oliver Tree is a super interesting, unbelievable songwriter with a unique sense of style.
Any future projects?
I am currently mixing my first full-length record. I can't wait to share it with the world 🙂
Top 3 dream collaborations?
Frank Ocean
Mike Dean
Robert Plant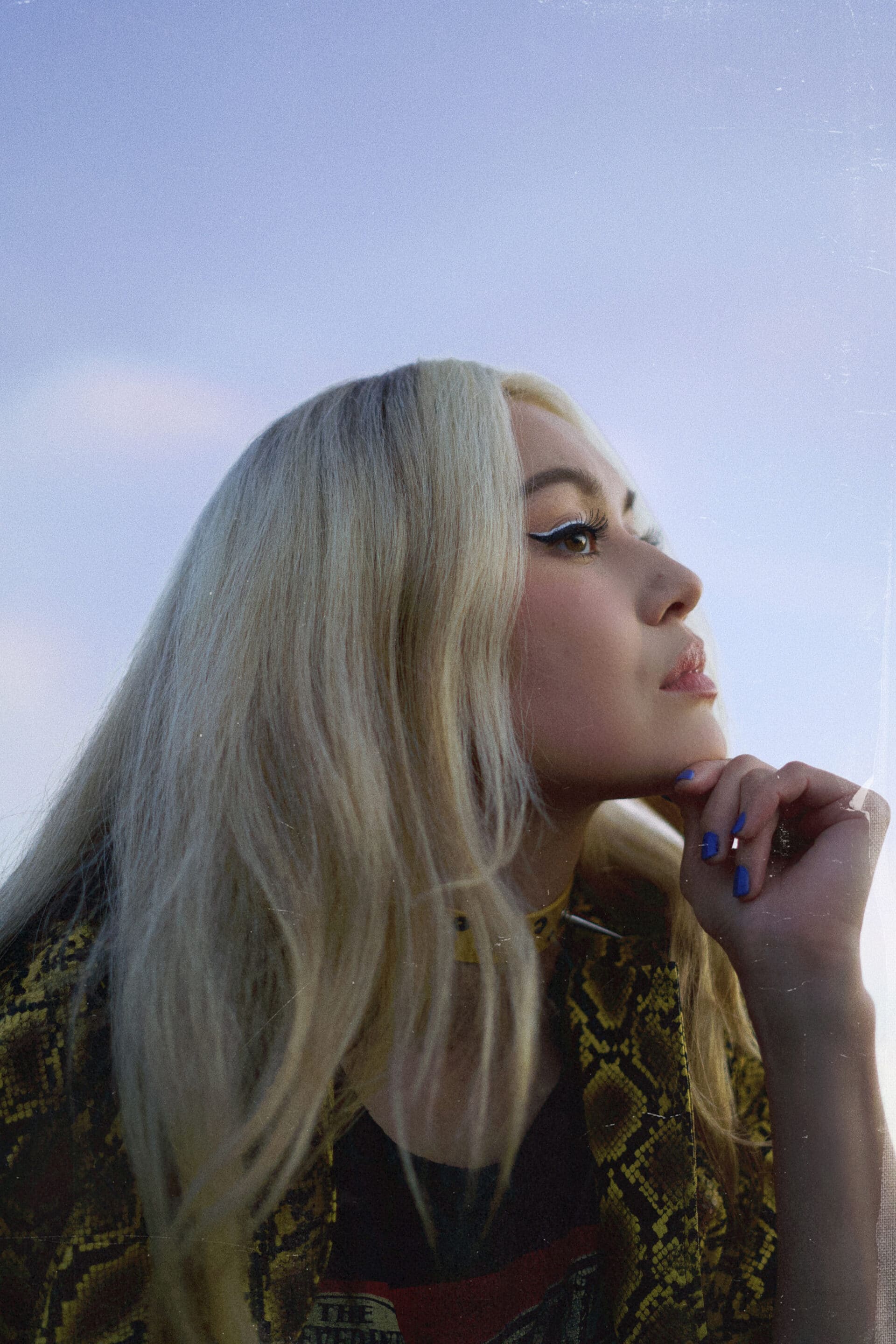 What does music mean to you?
It's been my life for such a long time, and I can't imagine a world without it. It's a portal into our memories. Some songs leave a mark on our souls. It's humbling – I don't think it's something anyone could ever truly master. That's what makes it exciting, forever changing, and a never-ending discovery. It's magic.
How would you describe your sound to someone who has never heard you?
I'm playing with eras on this record. The warmth of the 60s and the edge of the 90s, with a little bit in between. A raw, growly voice that's finally singing her truth.