Photography Isabelle Lesh
Los Angeles-based actress Cait Fairbanks already made a splash in the acting realm with her Emmy-nominated role on The Young and the Restless and multiple TV guest spots so she thought it'd be a good idea to start a musical project under the moniker "Ginesse." 
We are not mad about it. We are not mad at her signature sound that is not wholly mainstream but still irresistibly catchy.
Her upcoming single, "Gatorade," is a shimmering indietronica track packed with dreamy vocals, pulsating electro beats, and swooning synths. The title of the song is a tongue-in-cheek play on the astrological phenomenon of mercury in retrograde and is a nod to Ginesse's personal interest in astrology and the meaning it can hold.
Tell us about how Cait turned into Ginesse?
I started working with my producer and co-writer Matias Mora about 7 years ago. When we first met, I was really just starting to explore music and songwriting and figuring out where I could fit in. I'm always someone who will be experimenting and exploring. When I came to terms with that, I started to feel more comfortable with putting my music out. It's okay to let people watch your metamorphosis.
What is the song you love the most from your collection?
I have big emotional attachments to all of my songs but one that I particularly feel close to is "Crime Shows." It's up on my Soundcloud currently. I wrote it entirely by myself and I think it encapsulated exactly where I was at the moment— I was feeling very isolated and alone and watching way too much true crime content.
Musical icons?
One of my favorite female artists of all time is Kate Bush. I love the strong storytelling in her songwriting. I am also a big PJ Harvey fan. I tend to gravitate to female artists because they deliver a unique perspective that I understand.
What are some things to do to keep your inspiration alive?
I don't have an answer for this because the truth is, I don't really know. I'm still figuring that out. For me, inspiration comes from education. I really try to watch, read, and listen to as much as I can. I think the only way you can stay inspired is to be challenged, so I try to keep challenging myself every day.
Who are you binge listening to these days?
Honestly, one of my most listened-to bands these days is ABBA. I love how they take serious topics and make them into something you can dance to. In general, I've been listening to a lot of 70s music and a lot of 70s singer-songwriter. I also love listening to jazz and movie scores lately too.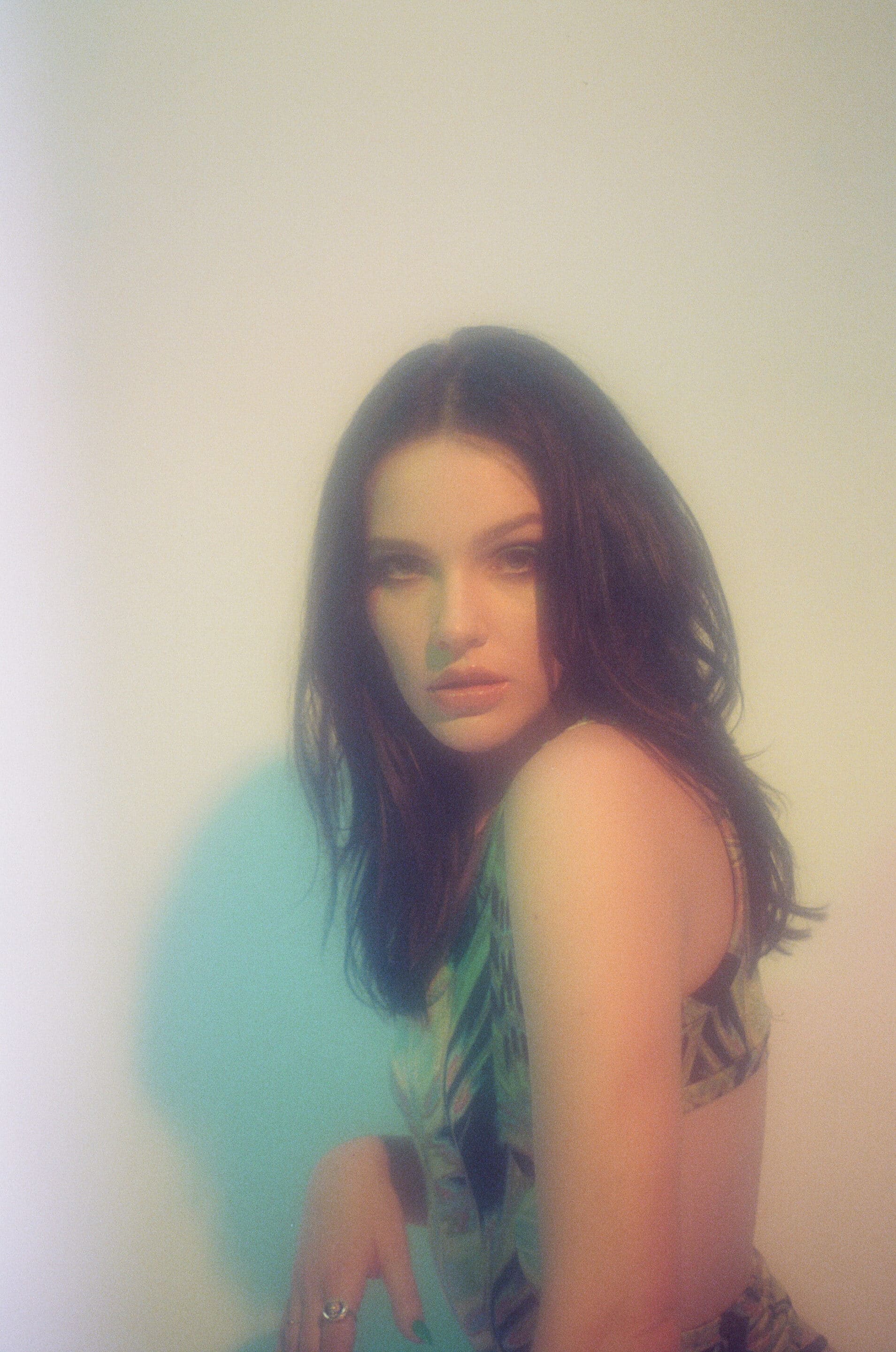 Favorite movie or TV show?
I've been watching a lot of Golden Girls lately. I used to watch the show with my grandmother and I forgot how much I love it.
Tell us about your latest release and how it came about.
I wrote "Gatorade" last year with Matias Mora and Mia Minichiello. On this song, I experimented with adding more electro-pop elements into my sound. I think "Gatorade" is a great song to dance to during these trying times.
Boeing a pro performer, do you have any peculiar pre or post-show rituals?
I've been performing since I was a kid so being on stage is kind of the one place I feel comfortable. Before I get on stage I tend to listen to guilty pleasure songs, take a shot, and then head the hell out there. It's so fun!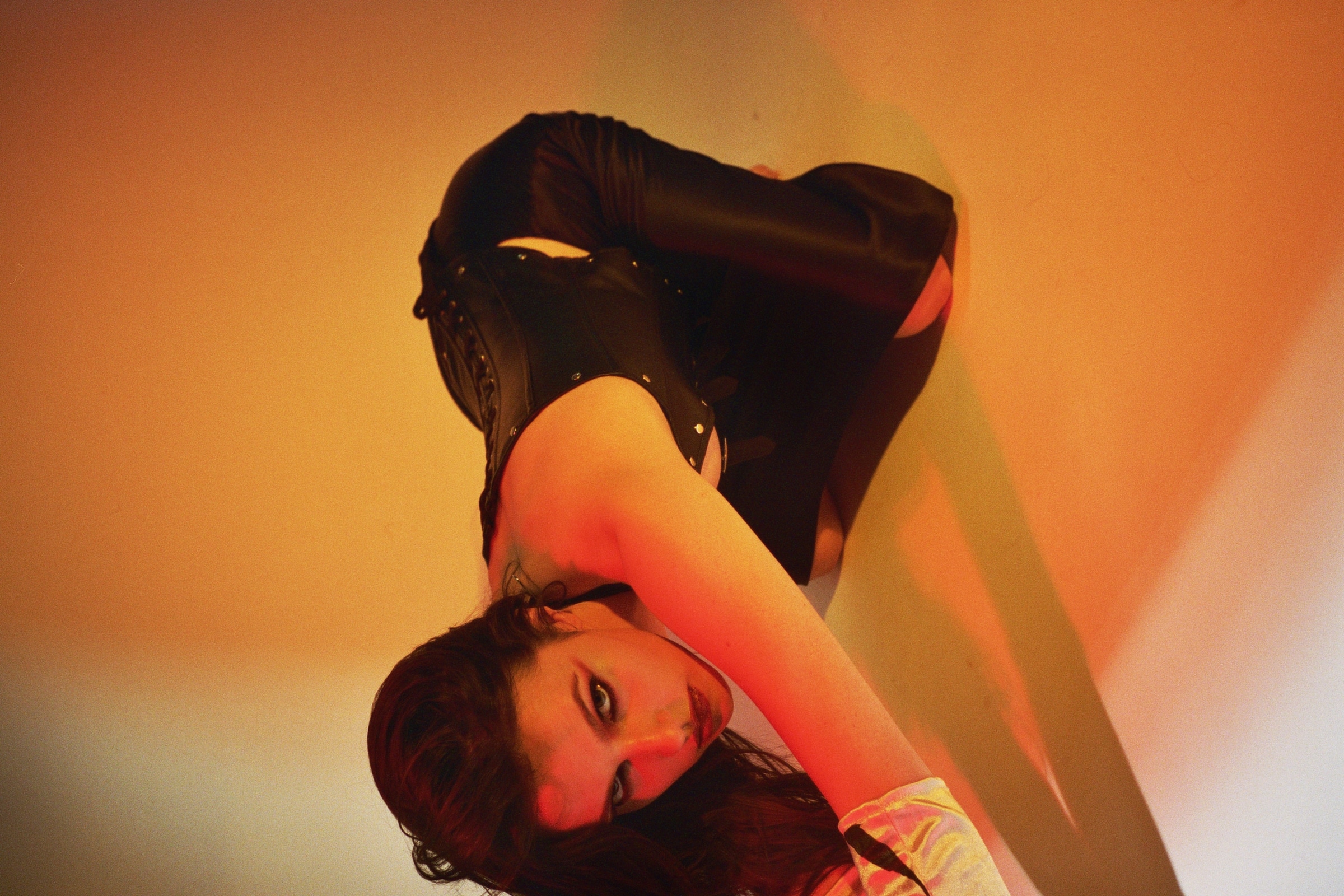 Who inspires your style and aesthetics?
I have so many stylish friends. I really love to be inspired by the people close to me. I also take a lot of inspiration from movies.
What is the achievement or moment in your career you are the most proud of and why?
I feel lucky to have had the opportunity to be a working TV actor. I think that's a dream most people don't get to live out. I think the fact that I've been able to work with someone like my producer Matias Mora is something that I see as an achievement too. I think it's really hard to find people that feel and think the way you do, so that feels like a really big achievement and something that is very important to me.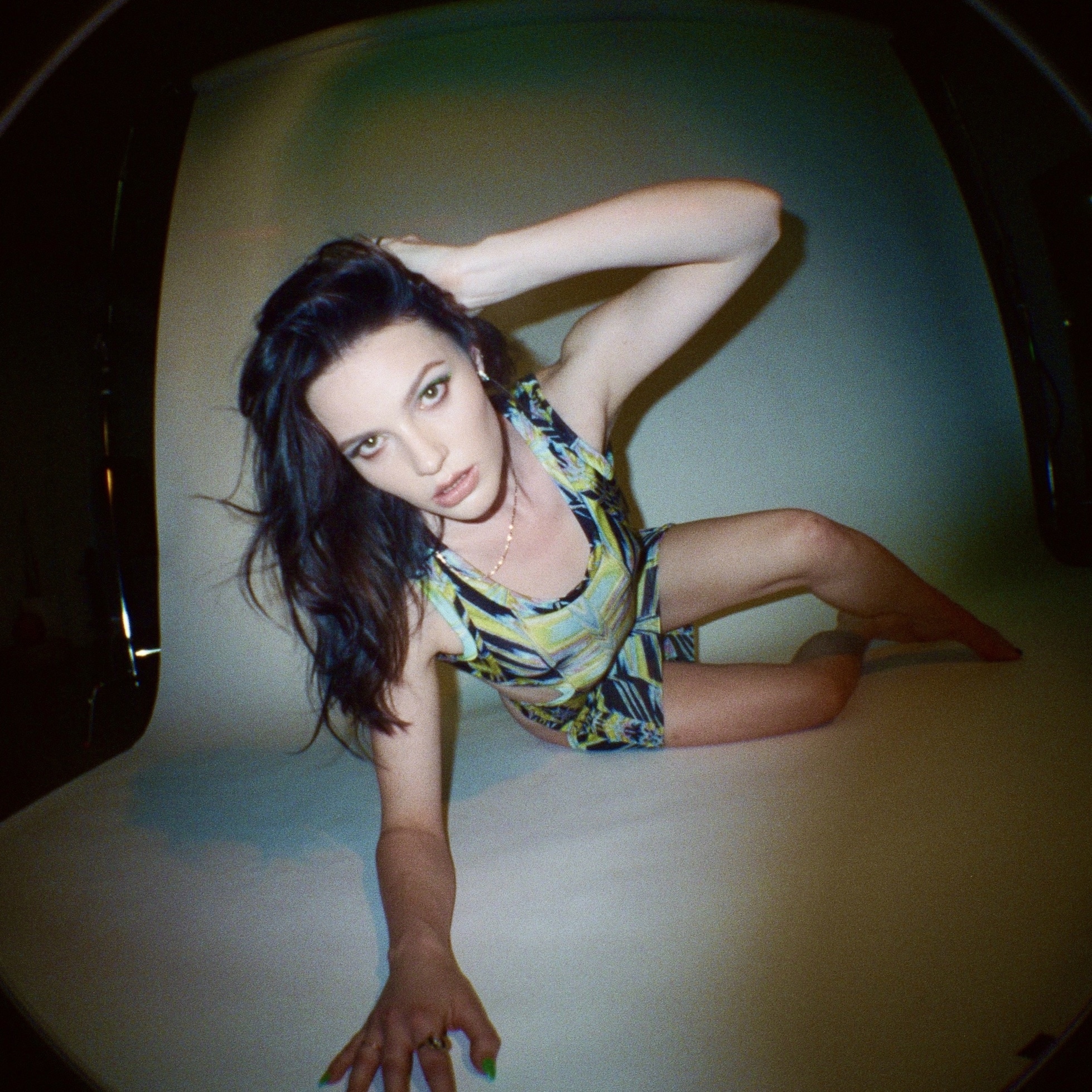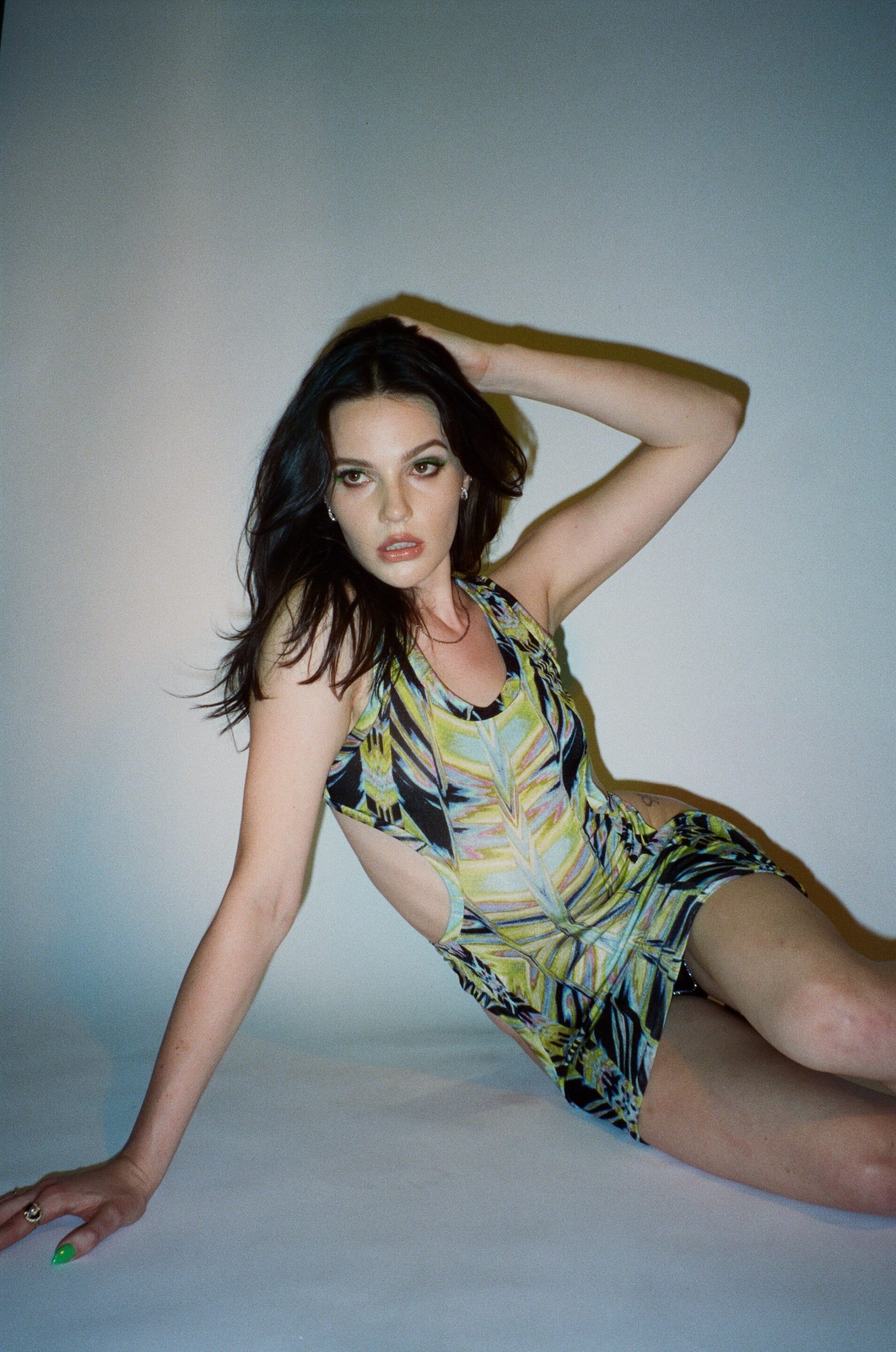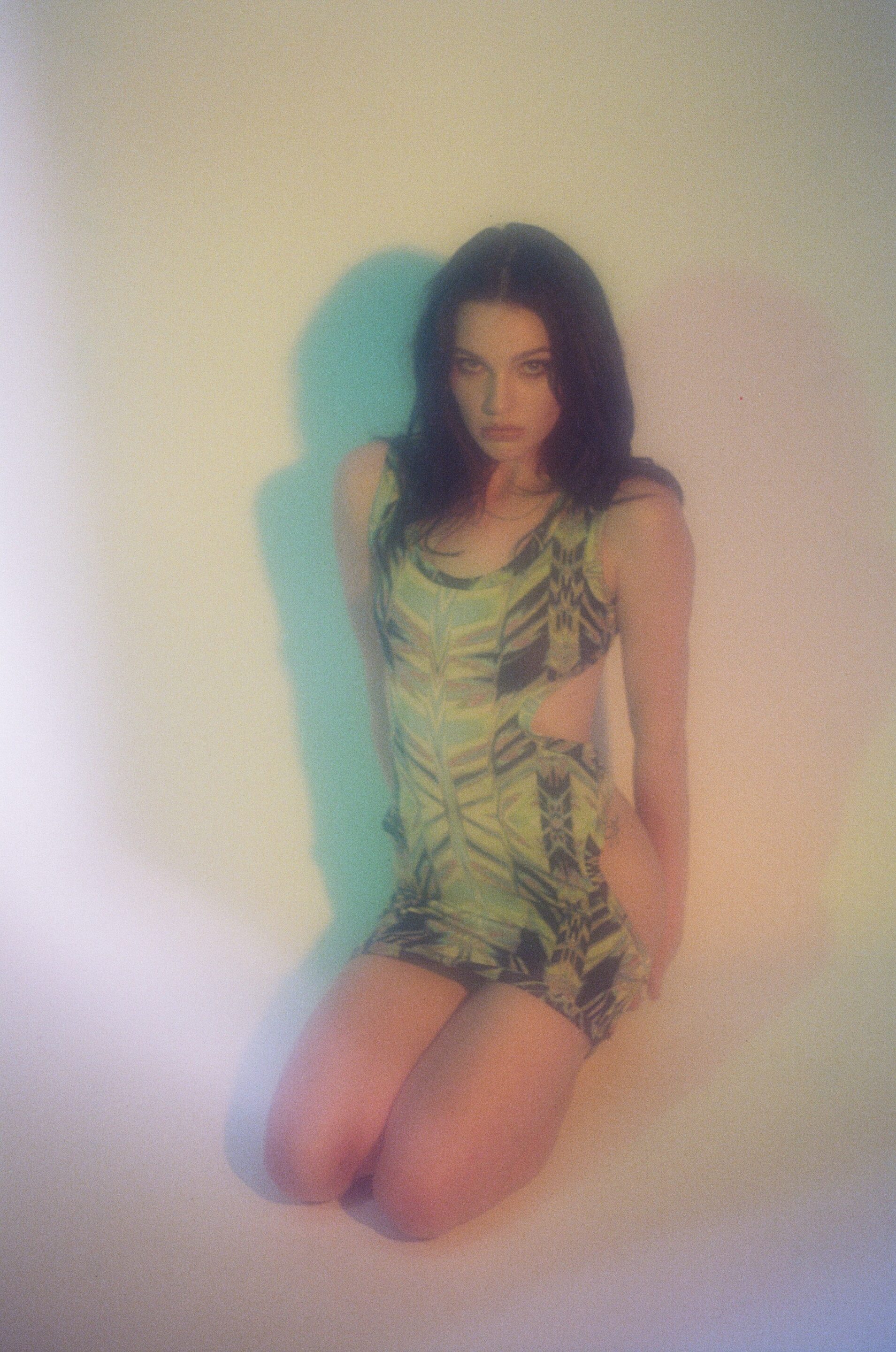 What do you think is the best way to make it as an artist nowadays?
I see so many amazing people experimenting with their artistry and I think that's the best route to go. You kind of have to throw a bunch of sh*t at the wall and see what sticks. You have to let go of your ego, let go of the map, and let go of comparing yourself to what other people are doing. You have to keep on doing what's best for you.
Where do you see the entertainment and music industry going after 2020?
I've already seen a lot of changes right now. One of the things I see changing is what women are expected to do in comparison to what's expected of men. I think that women have typically been subjected to intense and hyper-sexualized ideas of how to dress, talk, and act if they want to get noticed. I think that a lot of young girls are really fighting against that right. I think it's amazing how these younger artists don't shy away from being outspoken and expressing how they feel.
What's the future looking like for you?
I have no idea and I think that's the most exciting part about it.