Tell us about ALMA
It sparked in summer of 2018 from a three way call on a summer night "Hey! Wouldn't it be cool to start a three-part harmony pop band?"
Later that summer, all three ladies found themselves singing in harmony while eating camembert and drinking wine at one of Lillie's cheese parties, and ALMA was born. Cheese and wine has been a must at our rehearsals ever since!
How did you get to where you are now?
A collective learning mindset.
From the beginning we talked about how important it is to center our learning in the midst of creating our album. When we started, one of us was just beginning to train as an audio engineer and the others were fresh out of their film composition masters, never having produced their own pop music and now we are extremely involved in the production of our songs and have self-produced a large chunk of our album.
Favorite song of yours?
We love them all equally, because we try to be good song moms. But, we hold a special fondness for our next single, "Sips of Oxygen." It was the first song that we ever sang together as a band and served as the seed for our sound.
Who are your all time musical icons?
Sylvan Esso, Tune-Yards, Dirty Projectors
How do you fight writer's bloicks?
Every year we go on a retreat as a band to spend quality time cooking, reading tarot and of course making music. We also go on NYC adventures to inspire our songwriting process. Since each song on the album is about a place we love in the city, we've gone to get pictures of our Auras taken, to Coney Island, and out to get ice cream.
Favorite artists today?
Dirty Projectors 5EPs
Sodium & Cigarettes by Half Waif
Favorite movie or TV show?
Harry Potter and the Sorcerer's Stone! Hard to find a more magical and incredibly inventive soundtrack. As the film scoring nerds we are, we must vow to master Williams.
Tell us about your latest release and how it came about
"Mornight" flips the script on a classic night out. While the music is produced in a dance, top-40 style, the story follows our main character from the moment she wakes up in the early evening and during her bartender night shift.
We are not big club-goers (we prefer a quiet night in with a bottle of wine and a cat purring on our laps) but every time we go out for the occasional birthday party or event, we can't help but notice the disparity between those having a great time dancing and drinking and the stressed out bartenders trying to navigate the crowds while keeping a smile on. Some of us in the band also have experience bartending / waiting, and it's such a common side job in the City… we felt inspired to tell this story and put an ironic spin on a dance song.
Any exciting projects on the horizon?
We're psyched to be collaborating with Savannah Repertory Theatre in Savannah, GA to produce a staged production of our debut album, "Mosaic." We also can't wait to tour and hope we can get the ball rolling on that soon!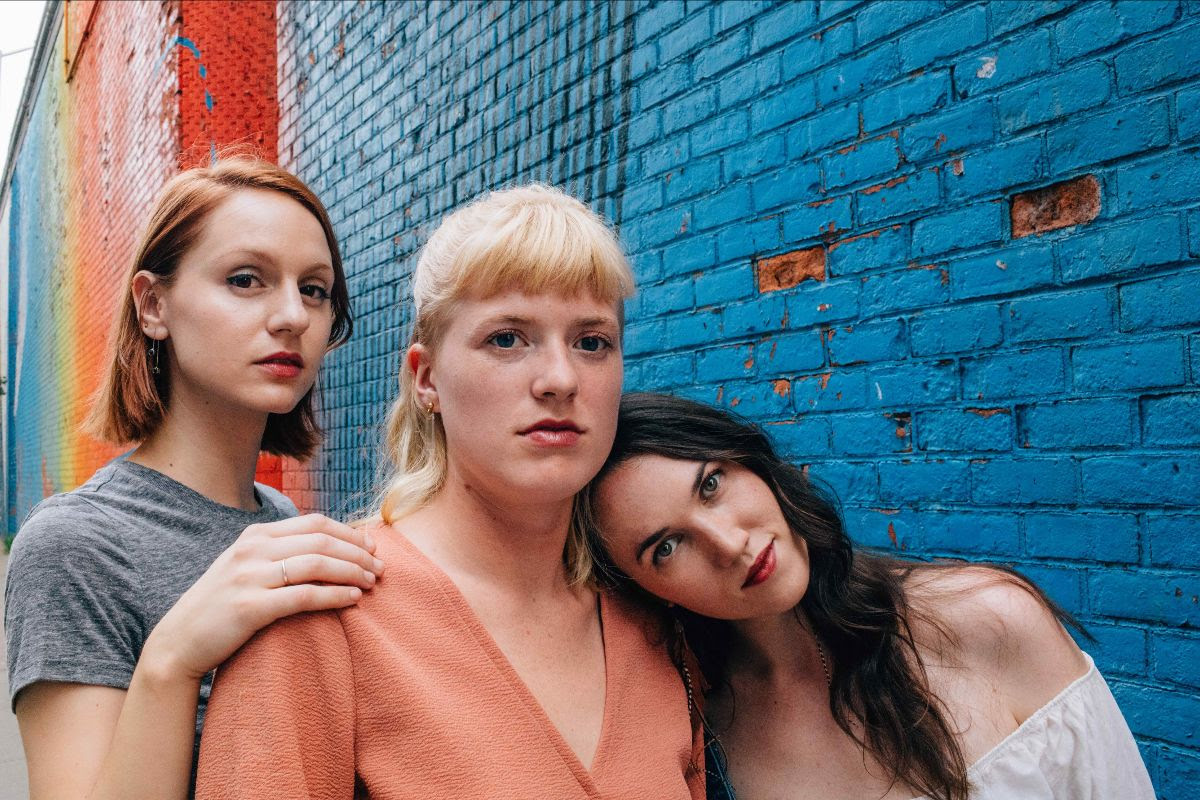 Who inspires your looks?
The Andrew Sisters, Tarot Cards, Americana, Vintage (60s, 70s, 80s style).
What is the achievement or moment in your career you are the most proud of and why?
We are extremely proud to have been selected as NYFA/NYSCA Artist Fellows and to have finished a full album completely remotely through a pandemic. What a year!
What's your advice for young artists who want to break through the noise?
Do it your own way. Celebrate your collective strengths and make work that supports your creative skill sets. Our roots in theatre and film scoring have led us to love telling stories and cinematic narrative is an intrinsic part of our music. That's part of the reason why we're creating a rock musical for our album with Savannah Rep!
From the marketing perspective, we're constantly inspired by musicians who create new and surprising ways to engage their listeners. For example, we have a special part of our website for subscribers, where we release charts of our songs, podcasts, and behind the scenes footage. It feels like a close family!
What would you change in the music and entertainment industry especially after this past year?
Clear pathways for artists to make a livelihood through streaming platforms, shifting the narrative of being an overnight success to prioritizing personal and collective wellness as a central aspect to being creative, less competition and more celebration!