Alt-pop / rock Japanese singer-songwriter / producer Tina Moon is pleased to announce a brand new release with the arrival of 'Choose For Yourself', lifted from her debut album 'MY ARMS' out 26th April through Fukinoto Records.
Drawing on a myriad of influences from pop, rock, electronica and Japanese anime culture, Tina Moon symbolises the fascination for fashion, art and music, seamlessly juxtaposing divergent musical and thematic ideas, showcasing Moon's dynamic vocal abilities and creative wordplay in English, Korean and Japanese. She explains: "The title 'MY ARMS' is a reference to the fact that I am an extension and these arms are tools and appendages I use to connect my feelings. I didn't know how to love others or how to love myself. When I thought about love, I felt joy, sadness, and anger. The only way I know how is to express each emotion though music and it's an intense feeling that overflows. It's a cathartic experience, even though these songs reflect hurt, they too convey a sense of hope."
Could you elaborate on your aesthetic and its inspiration?
It is hyper-pop rock meets anime. I draw inspiration from the environment around me and the meeting of east meets west.
What was the inspiration behind the album "Choose For Yourself"?
Growing up I was troubled by the words "be yourself". I felt it was hard trying to be who I was, I just had a hard time expressing myself. I grew up in a normal, you could even say boring family environment, nothing really happened. However, I was searching for my own identity and that came through my music. The song says, "Then at least choose for yourself what is good for you. Believe in the one you choose". This is a song about making an effort to believe in yourself no matter who is opposing you.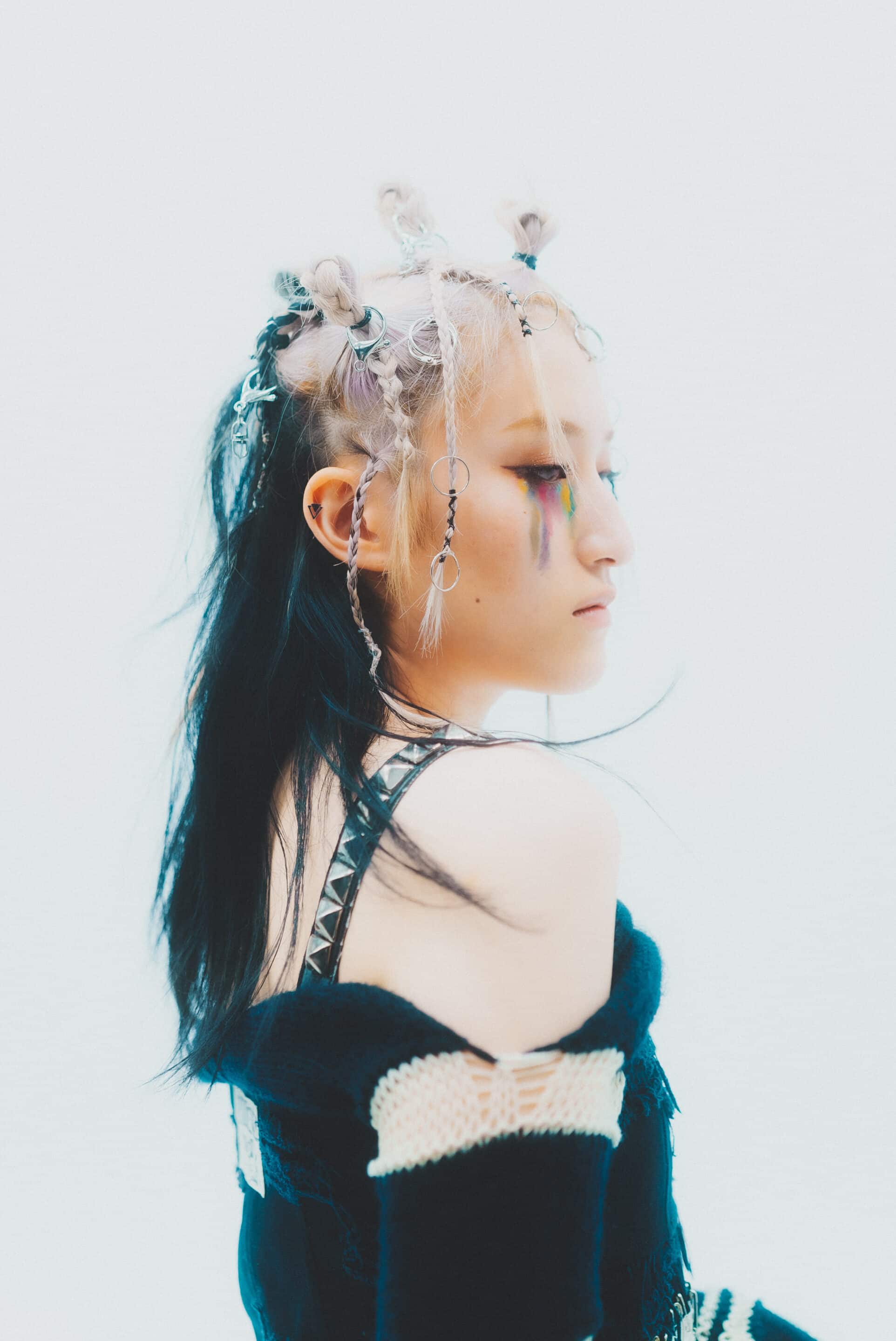 You seem to like to mix fantasy and reality in your work, don't you? What inspires you most overall?
I love the surreal and the outlandish, coming from Japan, you get to draw a lot from the imagery around you. I love Bjork, her fantasy worldview is probably my source of inspiration. I get ideas from her paintings and illustrations when I write songs, so maybe that's what inspires my fantasy.
How do you combine Japanese language and traditions with Western genres such as rock?
Japanese popular culture borrowed heavily from western culture for a while now but we're now seeing a trend reversal, where western films and music etc take their cues from Japanese and East Asian culture too, which is exciting. I try to create a main character for each song. If it fits that story, I try to fill it with ideas like a toy box from wherever I like without worrying about the genre. I don't always think of intentionally trying to fuse them together.
How do you feel about the Japanese rock scene?
There is a good underground scene brewing but it is pretty insular at the moment and the music is heard only in Japan. We need to try and get it out there more.
Who are the most influential persons in your life?
Both my grandmothers. They taught me from a young age how to enjoy music and how to take care of those around me. They are by my side no matter what. I look up to them with all my heart.