Prem, a transgender woman spirit medium, who may be possessed by seven different spirits, She is one of the most respected spirit mediums in Thailand, 2014
"BREAKING BOUNDARIES: 50 YEARS OF IMAGES" HIGHLIGHTS THE GROUNDBREAKING WORK OF MARIETTE PATHY ALLEN, FEATURING PHOTOGRAPHS OF GENDER-EXPANSIVE PEOPLE AND RELATIONSHIPS IN THE LIGHT OF EVERYDAY LIFE
Mariette Pathy Allen has been photographing the transgender community for almost 50 years. Through her artistic practice, she has been a pioneering force in gender consciousness, contributing to numerous cultural and academic publications about gender variance and lecturing worldwide. From June 1 to July 30 (opening on the evening of June 3 from 6-9pm), Culture Lab LIC will celebrate Mariette's work with the exhibition Breaking Boundaries: 50 Years of Imagesalongside another exhibition with work by other artists inspired by, or in the spirit of, Mariette's work titled Breaking More Boundaries. The latter will feature invited artists Zackary Drucker and Jess T. Dugan.
These exhibitions are part of Culture Lab LIC's celebration of Pride Month and are curated by Orestes Gonzalez and Jesse Egner. An open call for submissions to Breaking More Boundaries was currently held and participating artists have just been selected. Jurors: Mariette Pathy Allen, Orestes Gonzalez, Jesse Egner. Culture Lab LIC is located at 5-25 46th Avenue, LIC, NY 11101. 
Mariette Pathy Allen: Official Site / Instagram
Culture Lab LIC: Official Site / Instagram
Jess T. Dugan: Official Site / Instagram
Zackary Drucker: Official Site / Instagram
Orestes Gonzalez: Official Site / Instagram
Jesse Egner: Official Site / Instagram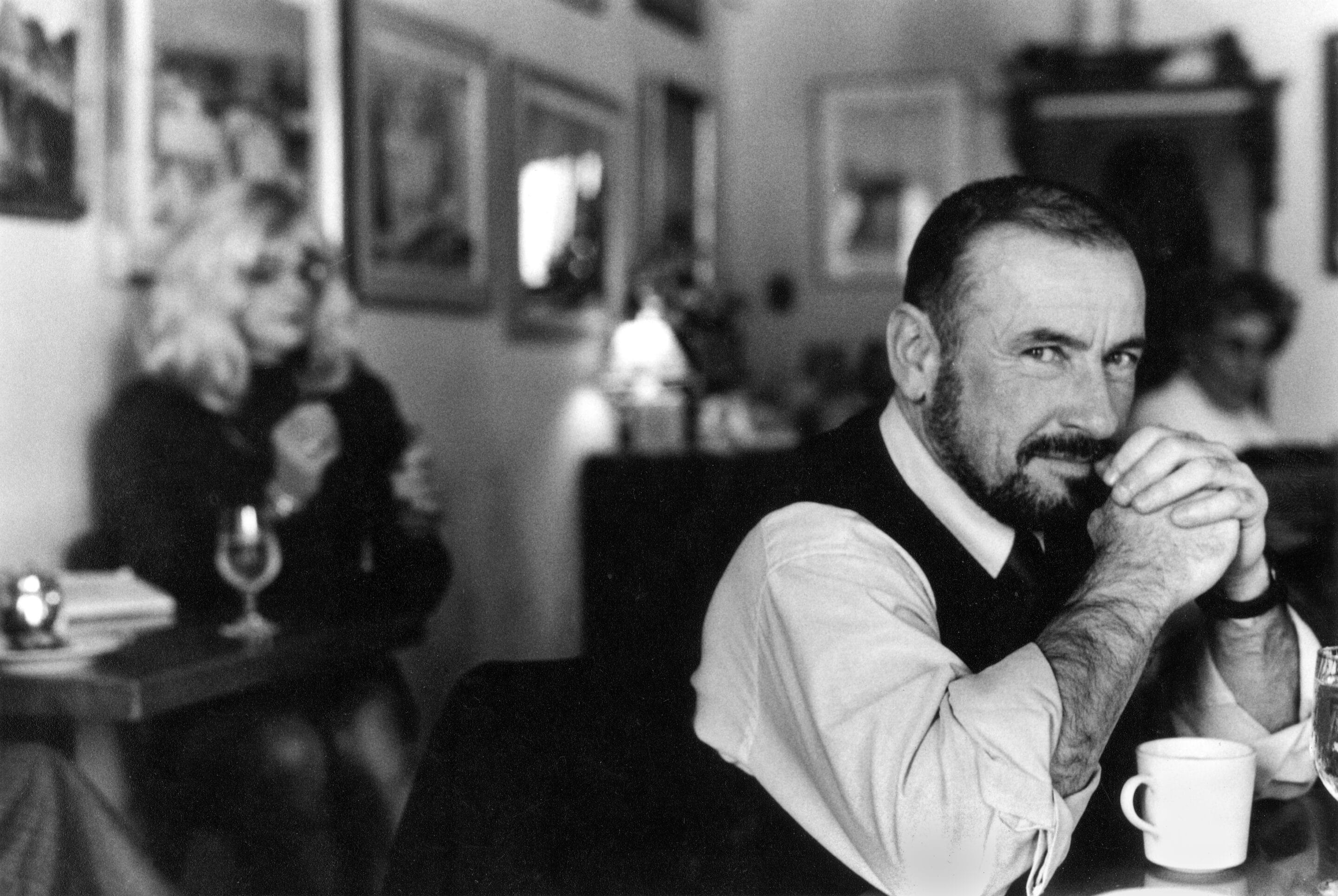 MARIETTE PATHY ALLEN
How do you think you've learned to get free and break boundaries in your own life?
I grew up in an overly-sheltered environment and was eager to have different and more unusual experiences. Meeting transgender people, and being accepted and appreciated in a special, secret world was exactly what I needed!
What drew you towards the transgender community to begin with and what do you added to your artistic and human persona?
A lot of the ideas and issues espoused by male-to-female crossdressers-who were the first group of gender-variant people I met, asked questions that I have always asked myself: Why are men and women supposed to have different characteristics and behave in what is considered gender-specific ways? Why do these "rules" exist? What is the essence of a human being?
Spending intimate time with "straight men", I got to peek into the lives of firefighters, engineers, computer geniuses, truck drivers, pilots, and the range of what would be considered masculine professions. As a photographer, I felt as if I were also a therapist in the way I helped the person I was working with to reach the woman who lived inside of them. I helped to free them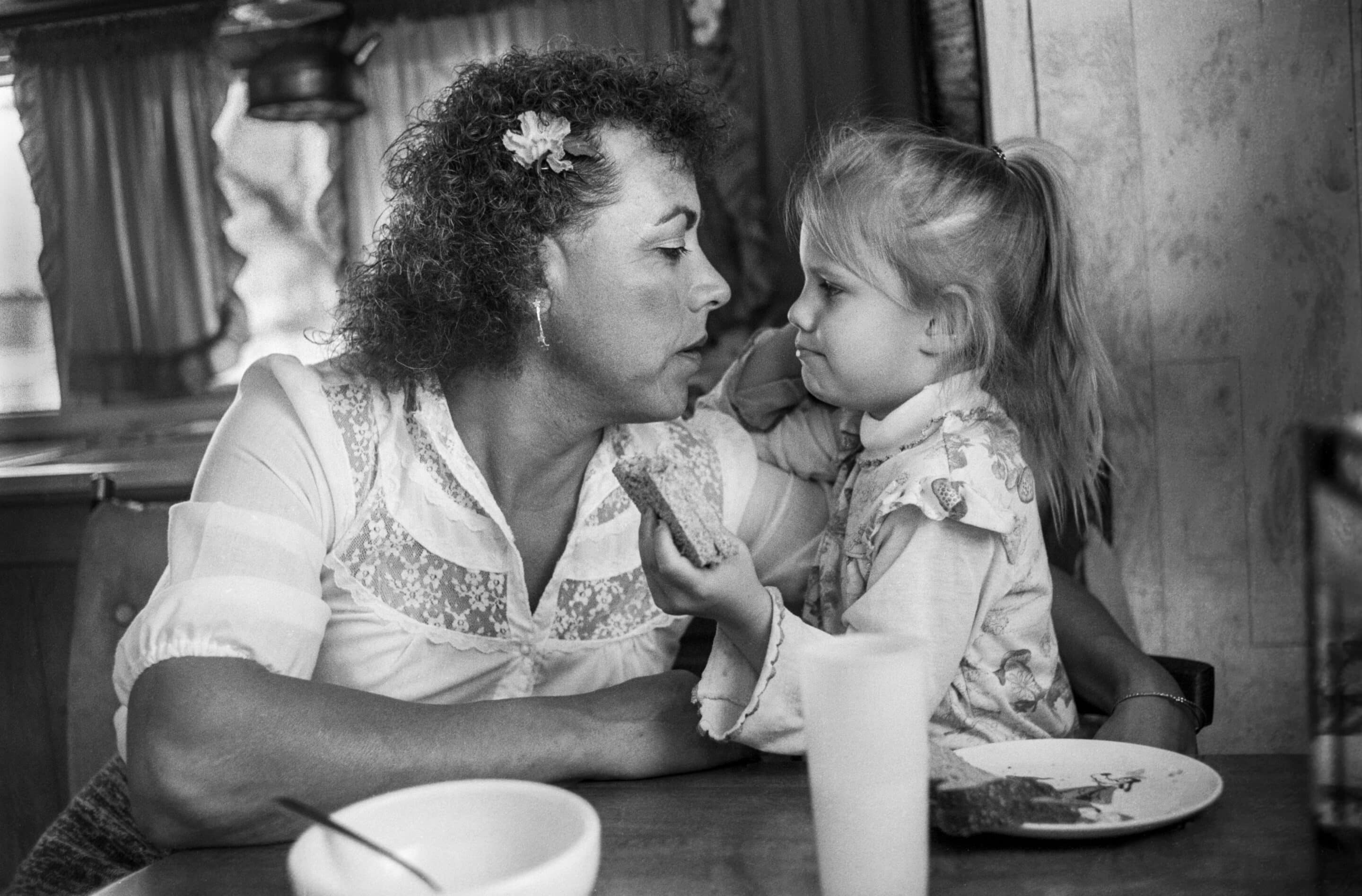 from the stiff postures and limitations that kept them from breaking out of a prison of limitations.
Over time, I came to know a great variety of people who were in some way connected to the gender-expansive world. I became involved with political activism and traveled around the US with people who were ready to make major changes in society. I made slide show presentations,
exhibited photographs, and created books, and eventually traveled to Cuba, Burma and Thailand to explore the lives of gender-expansive people in those cultures.
Favorite photographer and why
When I was a child, I saw a painting by Matisse of dancers at the Museum of Modern Art and fell in love with it. I felt that I could be a painter, which is what I was before I became a photographer. Harold Feinstein, the photographer, and teacher who changed the direction of my art was a person in love with all that was beautiful in people and the world around him. His classes brought joy and an understanding of our personal vision.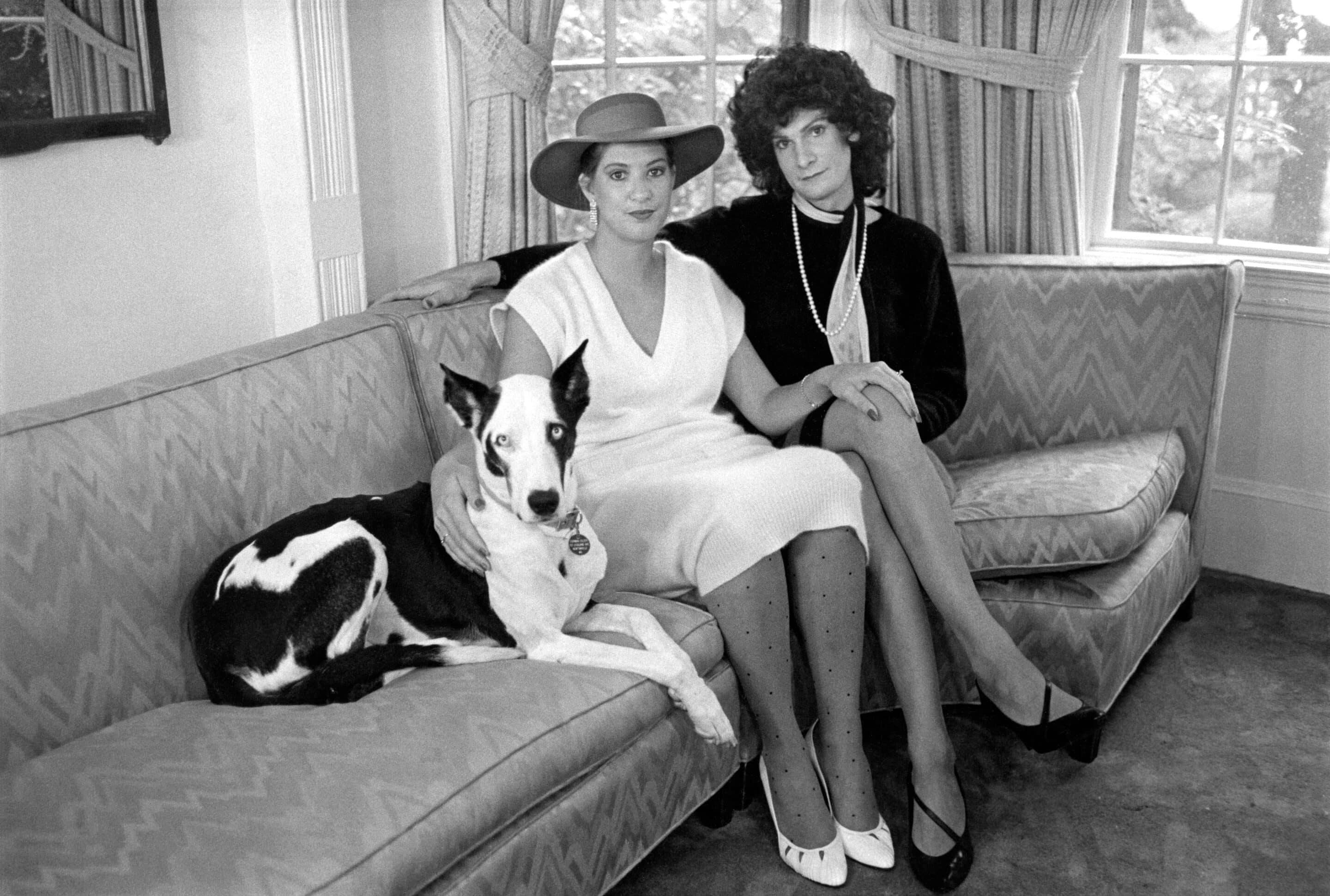 What do you think the status of the transgender community is in 2023?
The current climate of the US is mean-spirited and retrograde. Politicians and other ignorant people are spewing evil against a vulnerable minority. So much work and so much effort, and turns and twists of progress are being hammered down violently. Will all the hard-won progress be lost?
The hopeful side of me believes that the evolution of genderfluid, gender-expansive, and non-binary people has gone so far that the genie can't be put back in the bottle now.
What did you feel while going through 50 years of images to put together this show?
I realize that I have an enormous body of work and that I need to spend a long time editing it! I enjoy going back through the years and remembering some of the emotionally profound times I had with people, and some of the hilarious experiences as well. I feel a lot of love looking at the photographs.
ORESTES GONZALEZ
How did you come up with the idea?
Since the late 80's, I've always been a fan of Mariettes work. Her groundbreaking images of a world I barely knew was both an eye opener and a consciousness creator for a segment of the LGBTQ community still struggling with acceptance and inclusivity. When we did our annual Pride Month group exhibit at CultureLab last year (which featured a triptych of hers), we asked if she would be willing to show her work retrospectively. Her acceptance immediately brought to mind another opportunity: to feature artists whose work was either inspired by her imagery or was brought to light by her opening up avenues that otherwise were closed before.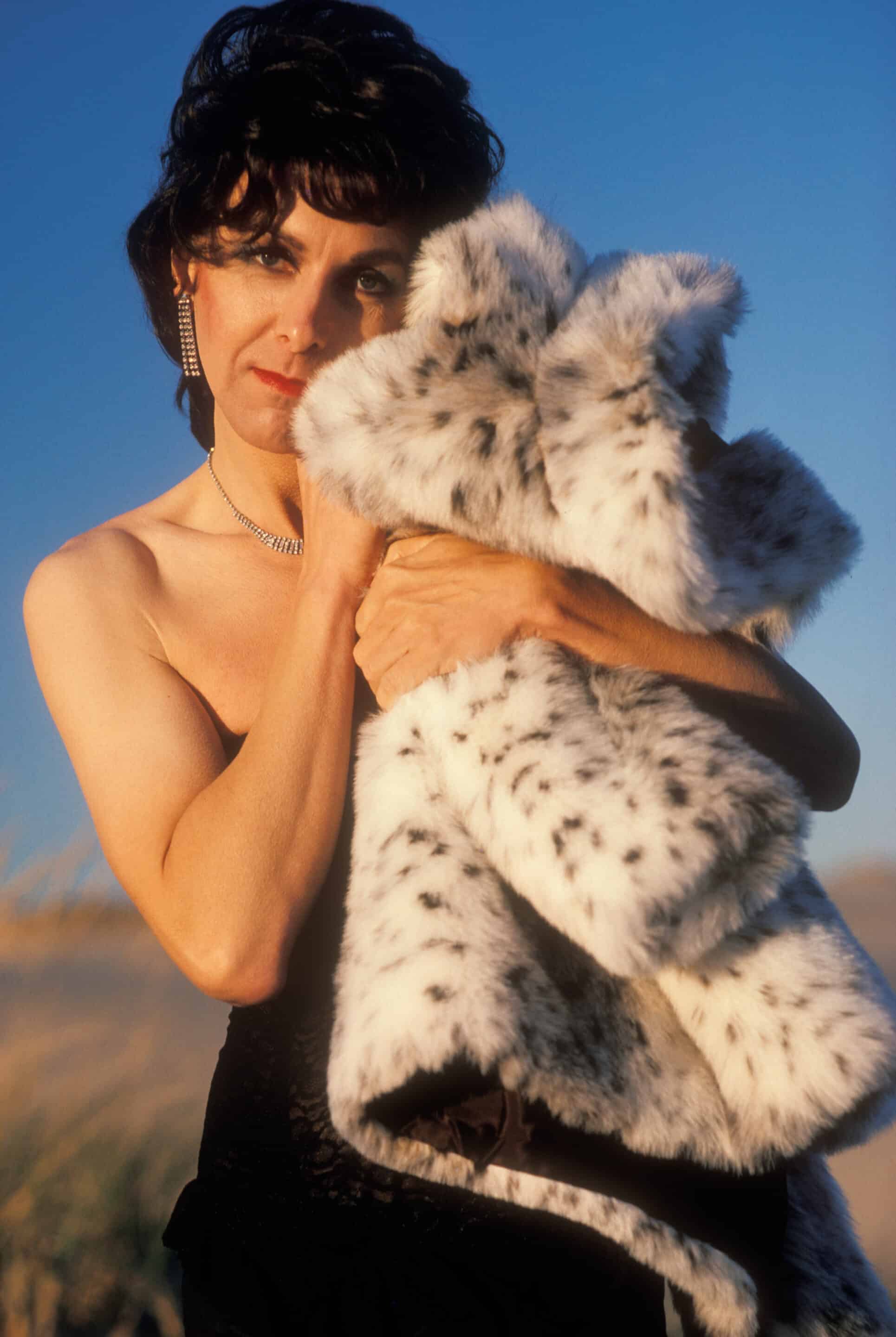 How did you get in touch with Mariette and what caught your eye about her work?
I've known Mariette's work since the late 80's, when it would regularly appear in magazines
and exhibitions that dealt with societal structures outside the mainstream. Her photographs opened up a world that I, as a gay man, had very little information of.
What do you want the main message to be here?
I want to continue normalizing the trans spectrum of human behavior that is part of who
we are as humans. The more we expose, historicize, and normalize, the more the general population will come around.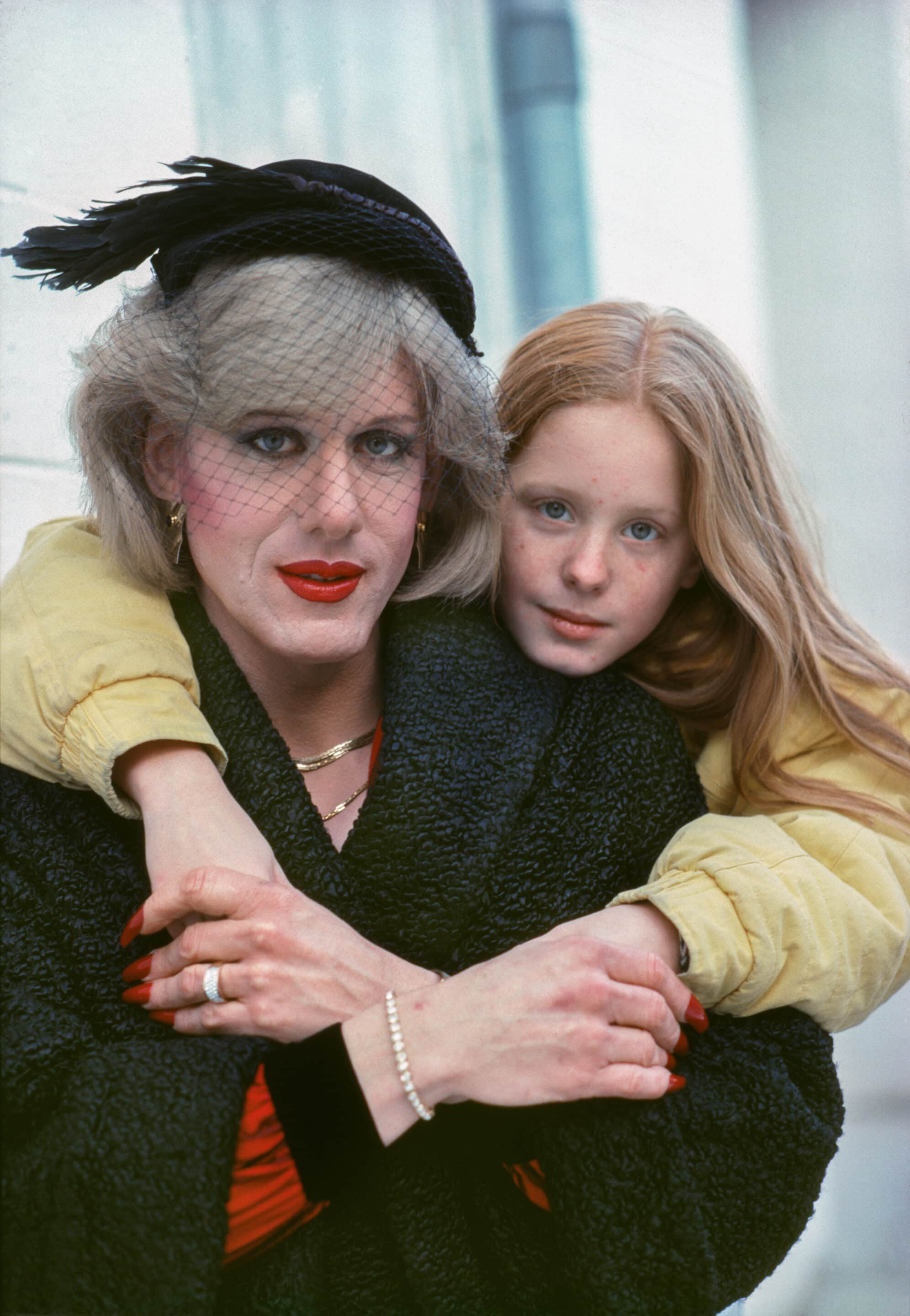 What's your stories as art curators?
I have an Architecture Degree (with a minor in arts) from Univ. of Tx, Austin, and worked in Historical Preservation and Construction in the NYC area from 1987 to 2005. I became more involved in art photography in 2001, when the events of 9/11 made me prioritize what I really loved: personal photography projects and narratives. In 2010, I started working with Jeffrey Leder (Jeffrey Leder Gallery), to create open calls in all mediums. Aside from my own career as an art photographer, I've been involved in creating curatorial activities, since 2016, with the LIC Arts Open, which were sometimes held at the Plaxall Gallery in LIC, Queens. When CultureLabLIC was created in 2018 at the Plaxall Gallery, I hopped on-board to create photo based exhibits and activities. We have curated nine photo-based exhibits since.
What do you think the role of art is in society?
The role of art in society is many. It teaches, it inspires debate and creativity. It also connects us to the past as well as nurtures our present.
What were some valuable moments or lessons you've learned in your life as curators?
I have evolved from being enthralled by technique to being enthralled by message. The message an artist imparts is important. The message can be delivered in a deliberate way, but it needs to be done effectively and without artifice. Finding that message captivates me in my work as a curator and as a photo artist.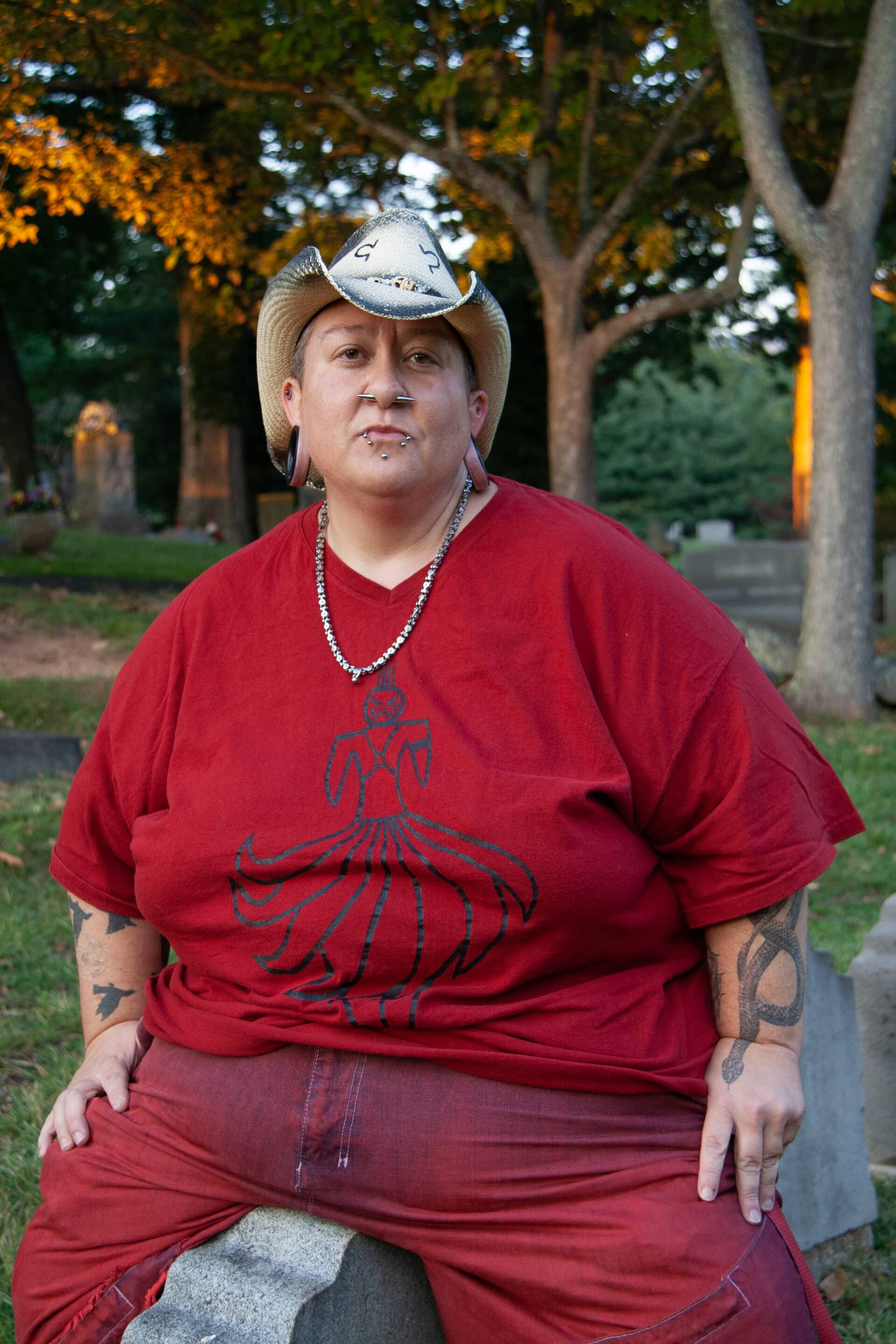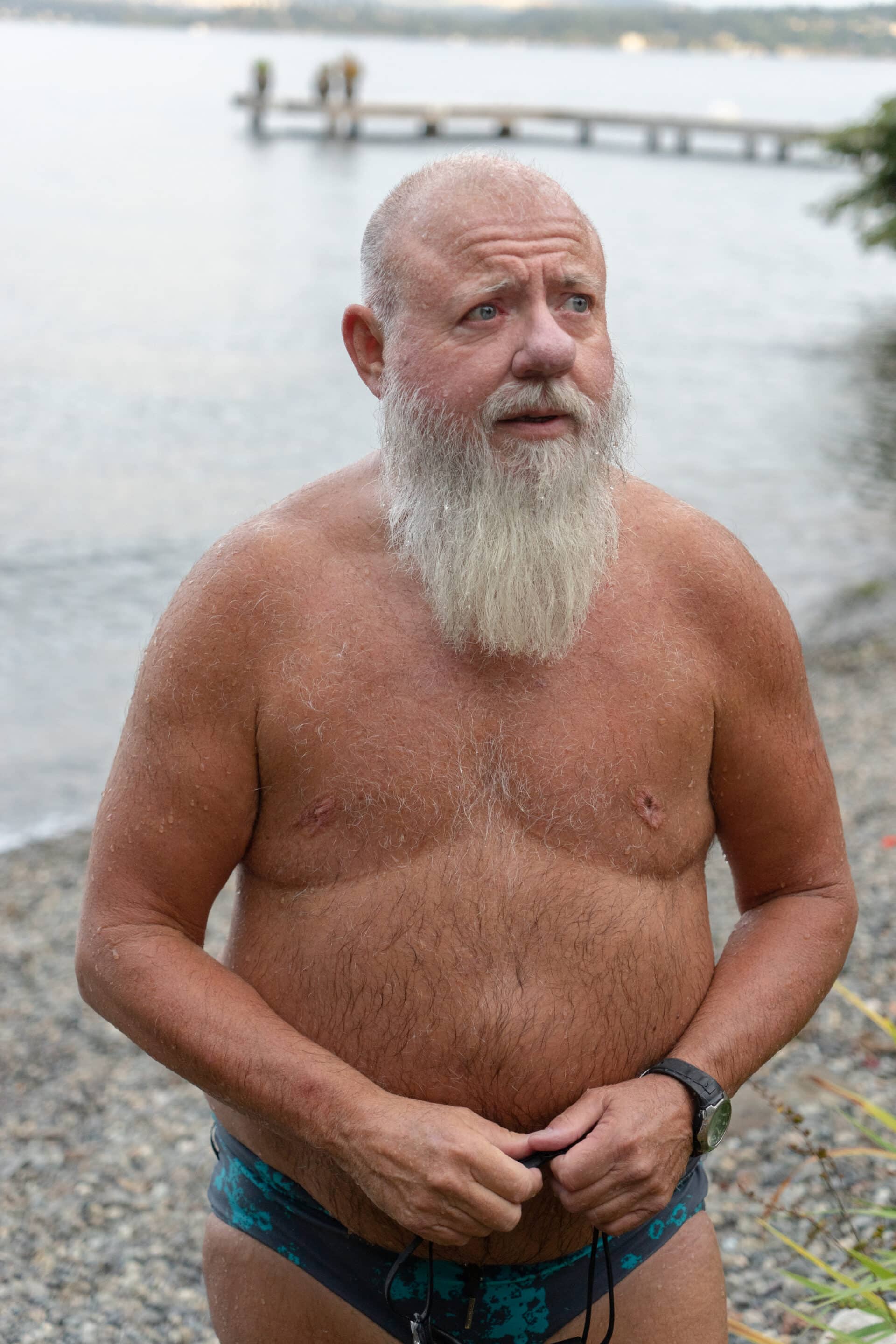 JESSE EGNER
How did you get in touch with Mariette and what caught your eye about her work?
I've been working with Mariette in her studio for almost 3 years now. During this time, I've become intimately familiar with her work. I've felt for a while now that more people should be aware of her groundbreaking photographs. Her earlier work holds a historical importance by documenting underrepresented communities and changing attitudes towards transgender people by depicting them through a kind, careful, and dignified perspective. Her continuing efforts as both an artist and advocate demonstrates the persistent need for this kind of work.
What do you want the main message to be here?
The main message of these exhibitions reflects that of Mariette's work—an exploration into living one's truth unabashedly. LGBTQ+ people face many challenges, particularly in this current political climate that is in many ways taking steps backwards. These exhibitions are a resistance against adversities, a deconstruction of the status quo, an investigation into relationships, and a celebration of pride.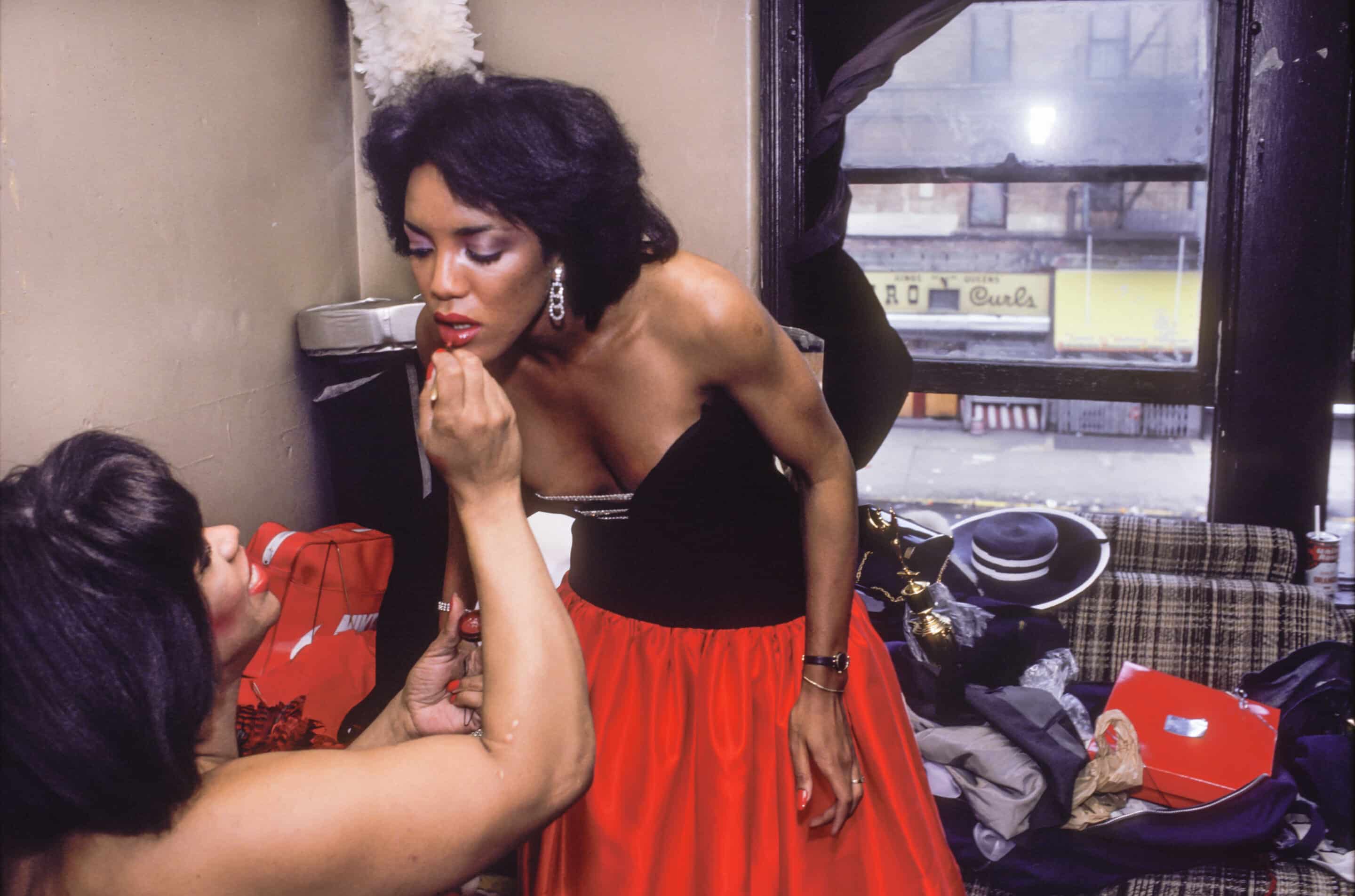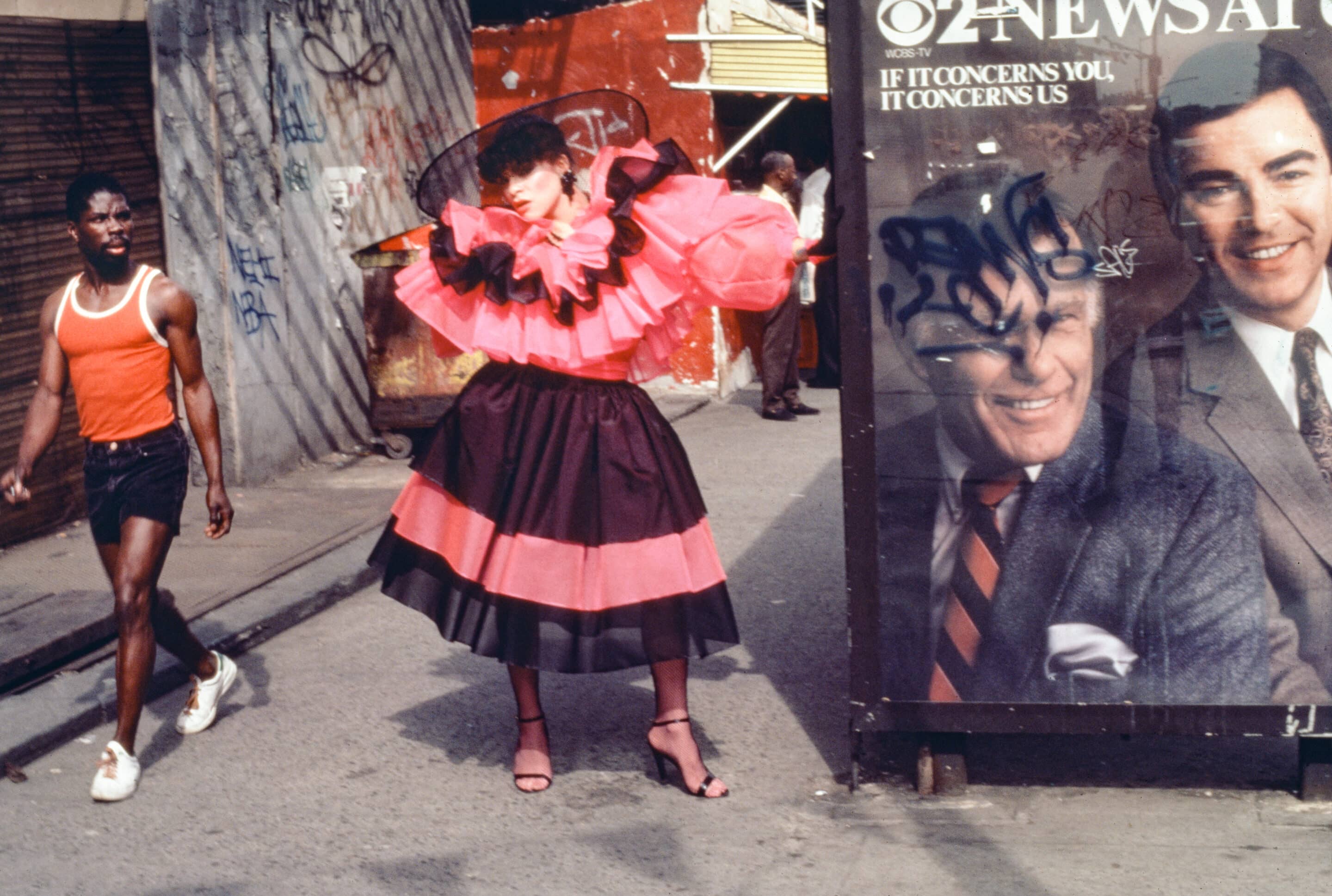 What's your stories as art curators?
I've only been a curator a few times so far. I am mostly an artist myself, creating unusual, absurd, and often humorous photographic portraits of queer individuals. Over the last few years, I've found myself working on some curatorial projects here and there, such as jurying a few open calls and curating a few small exhibitions.
What do you think the role of art is in society?
Art is a tool used to convey a message in a way that no other forms of language can accomplish. There is an innate response to art that transcends traditional methods of communication. What one does with this tool is up to the artist.
What were some valuable moments or lessons you've learned in your life as curators?
I've learned that there are truly endless perspectives on the world. Even when curating a show with a specific theme or idea, there are countless different ways people interpret and express that idea.