Fresh off her Ultra Music Festival performance debut, 25-year-old producer Dani Thorne, aka Com3t, is back with her new single "Warp Speed," the final single to be unveiled from her forthcoming debut EP, THE COSMIC ADVENTURES OF COM3T, coming soon via Thrive Music. Inspired by a lifelong love of science fiction and a childhood of watching films like Star Trek and Battlestar Galactica with her father, Com3t's newest tracks emerge at a time when she's truly coming into her own as both a musical artist and full-fledged creative. The inspiration from "Warp Speed" can be heard in artists such as LSDREAM, Zingara, Drinkurwater and more – sure to delight the headbangers. 
There seems to be a cosmic theme through your act. What inspired it?
Growing up I wanted to be an astronaut, and I've always wondered where that love came from so young. Now I understand that it stemmed from watching scifi with my late father. I grew up on classics like Star Trek, Battlestar, Fifth Element, Mars Attacks, etc. It was our thing together. I've always been drawn to the endless possibilities space holds. Our own science doesn't understand it and that fascinates me. I was also drawn to the sound effects from those movies. I definitely found a way to incorporate them in every track of this ep. Including in the visuals, where I got to walk the moon (all handmade set and spacesuit), be a three-boobied pink alien for Take Me To A Rave, and made out with an alien in another. Living out all my childhood dreams…minus the make out part… I wasn't "dreaming" about that…just to clarify Hahah
How would you describe this last track "Warp Speed"?
I refer to the tracks on the EP as little adventures. They each have their own vibe and story, like comic books. In this adventure, Warp Speed, COM3T accidentally falls through a wormhole and has to make her way back to Earth before it's too late. If she stays, the world ends and she'll be stuck in the vast infinite space forever. Sonically though, I wanted to try and create the sound of "warp speed" with the lead synths and sfx. I think the climax of the story, Drop 2, really brings it home, it sounds like you're falling deeper into a wormhole… I love it!!! It always has an insane response live!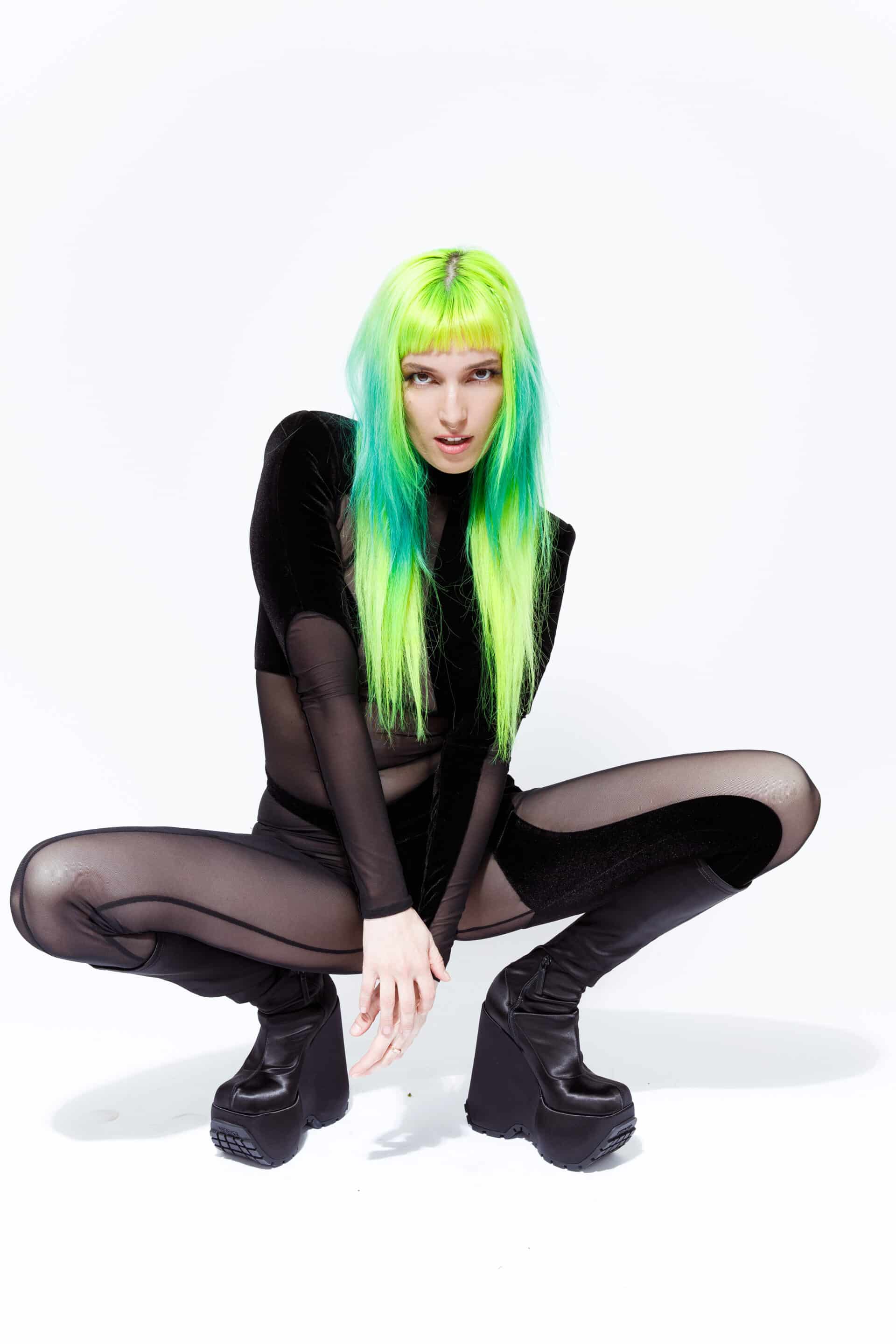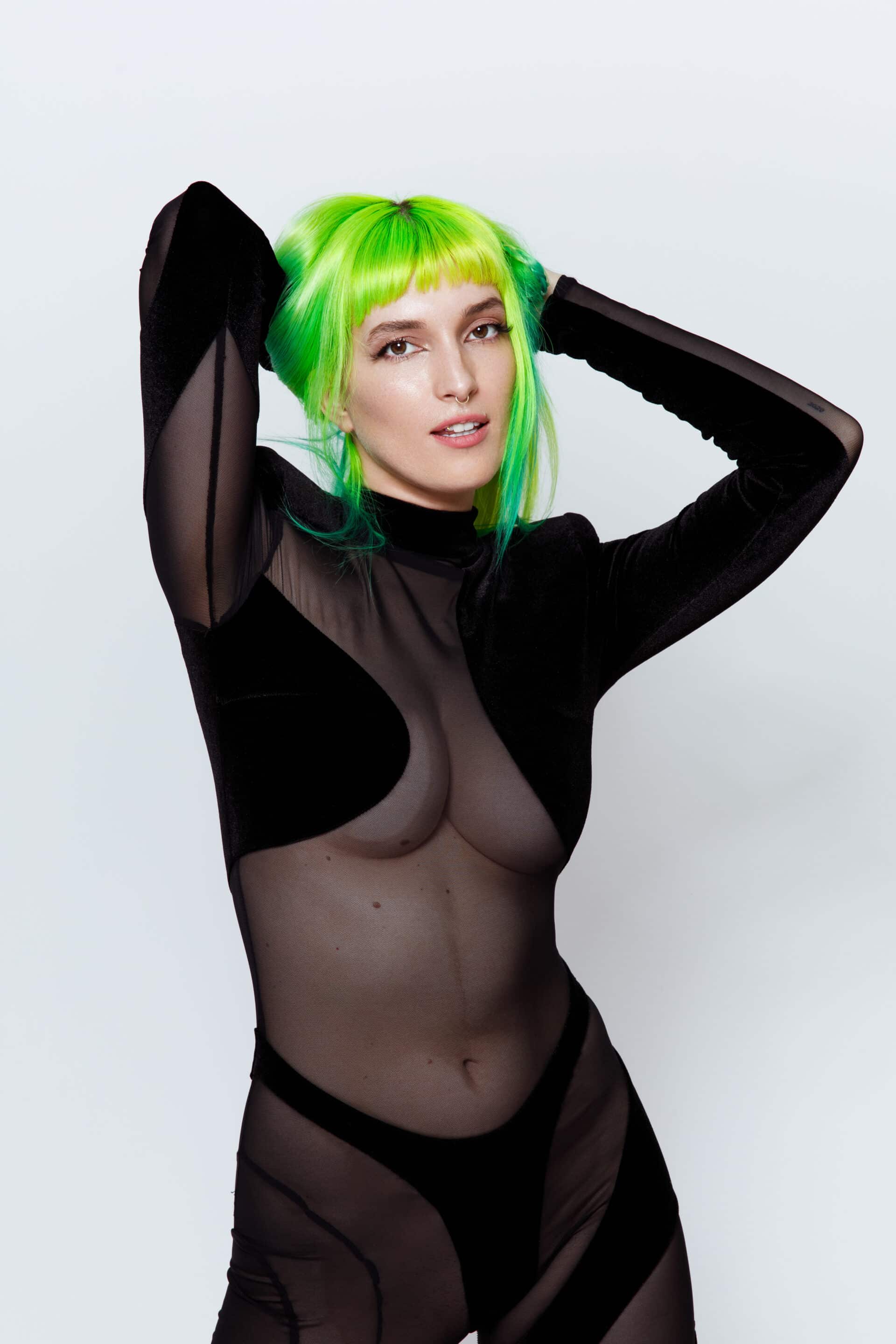 What are some sources of inspiration for you?
I'm not sure if this is exactly what you meant, but live shows and festivals are a huge inspiration. I always leave feeling like I want to open my daw and create right then. Like when I finished the Riot Ten tour, I came home and started writing immediately. I guess that's because I fell in love with EDM in person, there's something resetting about it for me. The energy feels like home.
What are some artists you look up to the most?
Skrillex 5ever…. I love and respect the F out of him. His versatility in music, finding ways to incorporate bass in other genres and also loves how her keeps his personal life to himself. Bringing bass to other genres is a goal of mine.
Sonically, I also love POPPY. She's not edm, she's super heavy mixed with girly. Her sound is highly inspiring. Would be sick to get her on a bass track.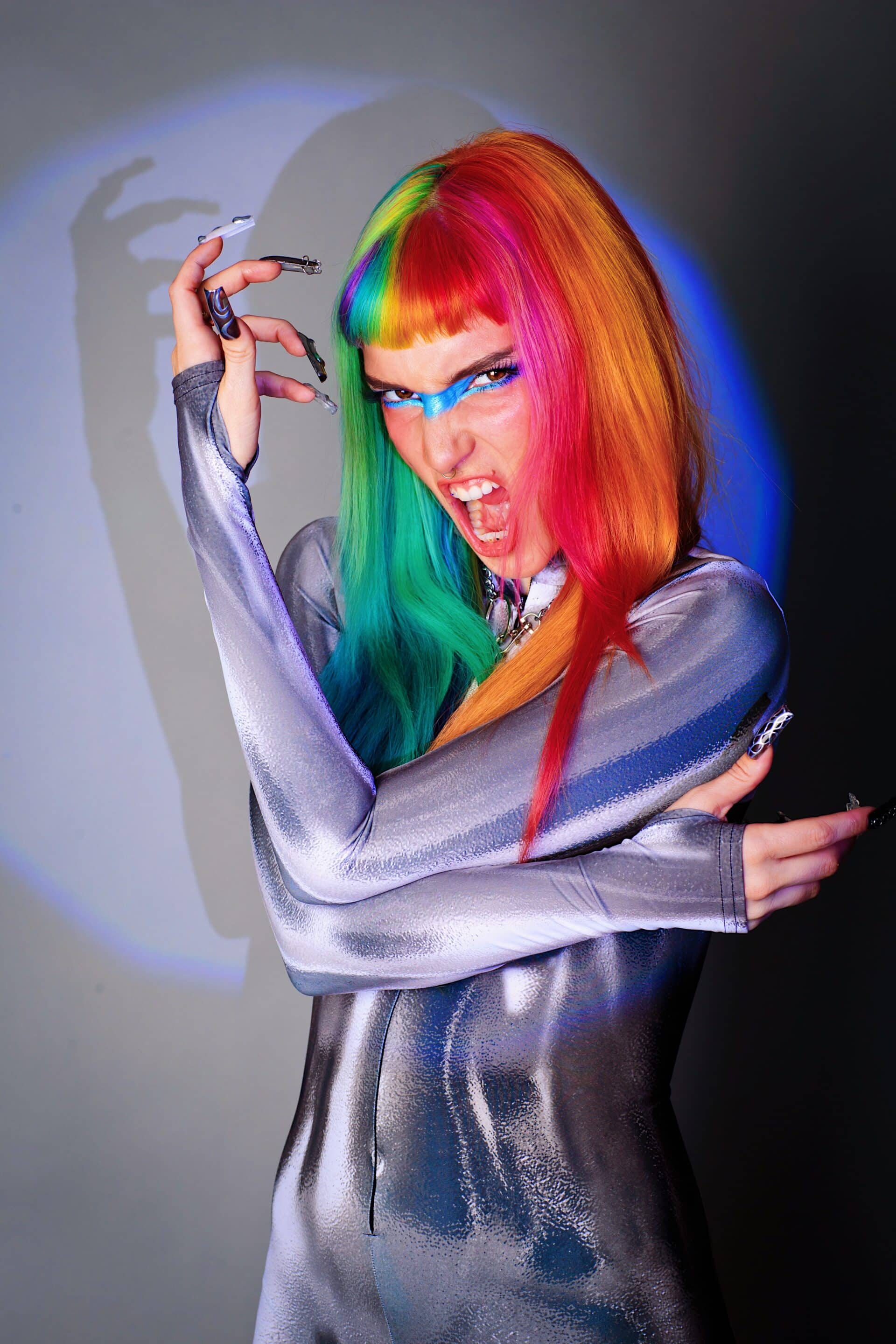 What sonic scenarios and landscapes do you want to portray with your music?
First and foremost, its about energy. I make music to thrash around to. The second most important element is bringing the COM3T world to life. While every adventure is different, with different landscapes and stories. I always incorporate scifi sfx. Those effects help drive the theme forward. I'm also super drawn to synth leads that feel like they would have been on the score of a scifi film… Check out the ep and come take a trip to COM3T's planet. I promise it's fun.