Photo Credit Sia Nakan
Breakthrough Franco-Cameroonian hip-hop/r&b artist Dirtsa releases her debut EP Aletheia's Calling, a vulnerable, self-written six-track offering that vividly paints a sonic canvas of her hopes and aspirations, the hardships she has endured and the importance of family through her intellectual lyricism. Throughout the project, the 24-year-old channels her inner-Aletheia, the Greek goddess of truth, justice and honesty, transforming her real life experiences into authentic lyrical musings.
The 24-year-old has made an extremely exciting entrance into the world of breakthrough talent, launching her career by winning first place at the Pernod Ricard Music Competition (France) where she competed against 500+ artists (you can watch her captivating live performance here). This led to a publishing deal with Cutcraft Music Group (BIA, Chet faker, Izzy Bizu). She's been on a country wide tour throughout France since June, and has performed at various festivals including Delta Festival (Marseille), Chateau Sonic Festival (Brenthonne) and Let It Free Festival (Montendre). She will perform MaMA festival in October (Paris).
Tell us about the genesis of your project. How did you get to where you are now?
Summer 2018 was a turning point in my life. Over that period of time, my big sister was severely injured due to a brain aneurysm rupture. Our grandmother also passed away a couple months after that first incident. Taking all of this in made me realize how short, though long, life could be. I decided that for me, it was about following my calling and pursuing what I was brought here to do. Every time I asked myself that question, music always seemed to pop up. So, around that time is when I started making music, all from my teenage bedroom at my parent's house. Since then, it's been about working on my craft and my pen and learning along the way. I eventually met the producers who worked with me on this project as well as my entire team. Things just naturally started to add up. Then, 2021 became the year of firsts. I won an amazing contest in France called Pernod Ricard Live Music contest, I found a home in publishing at Cutcraft house and I had the amazing opportunity to meet my audience live with my debut Tour, the ALETHEIA'S TOUR. Now I'm releasing my debut EP.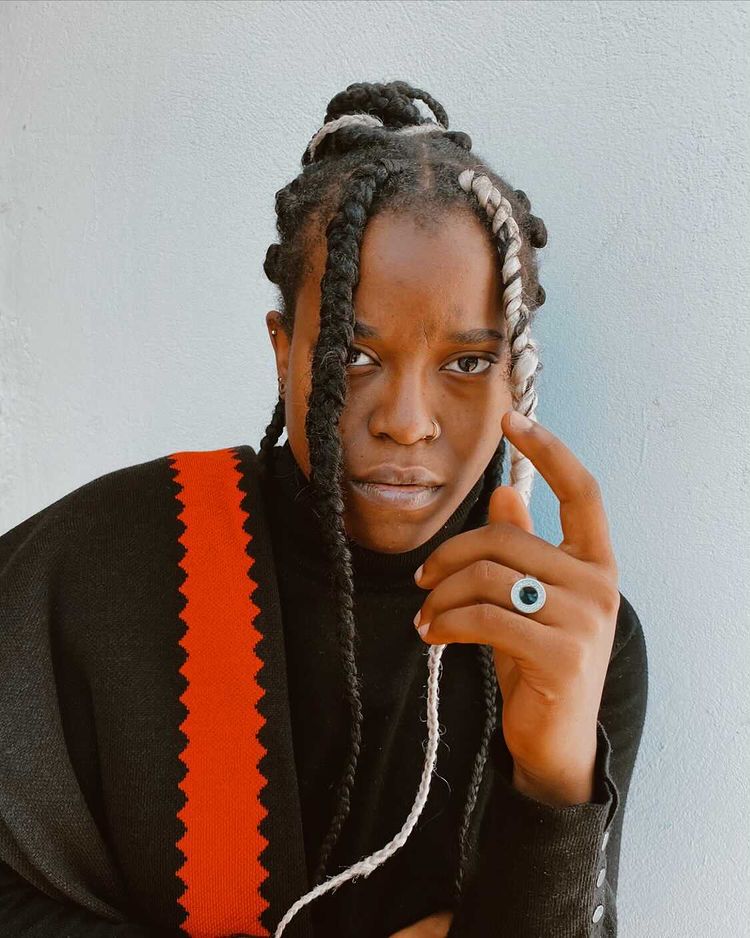 What is the favorite song you wrote on this project and why?
I love all the songs I curated on this EP. The thing that sticks out to me the most in this project is 'LEON' because in this song, I'm telling my truth like never before. I always try to keep my music and lyrics as authentic as possible, but on this one I went one step further. This song is so important to me because it's dedicated to my role models, my family and the hardships we've been through together. It helped me deal with and comprehend what and how I was feeling. I'm narrating those particular wounds with a heavy graphic vision sometimes because the images I have stuck in my mind were that heavy. To me, "Leon" is more than a song – it rolls out as a movie almost. Just like the movie it was inspired by.
Who are your all time musical icons?
Probably Tupac and Cesaria Evora.
What are some things to do to keep your inspiration alive?
For me, it's about making sure that you open yourself up to new things and remain curious, observant and just open.
Who are you binge listening to these days?
I've been binge listening to Santan Dave and classical music a lot lately (Vivaldi, Chopin, Leonardo Einaudi)
Favorite movie or TV show?
Favorite movie has to go to Avatar and the TV series would be Game of Thrones though I absolutely don't condone that ending.
Do you have any peculiar pre or post show rituals?
Haha yes I do. One of the most important things for me before a show is to lock eyes or bump fists with my big sister. I'm lucky enough to move around with her on this tour, and just seeing her and having her words of encouragement before leaving the stage to Dirtsa, it's something I value a lot.
What do you envision the future looking like for you in regards to your music?
I see this EP traveling a lot through different spheres. I see myself gaining the opportunity to keep making the music I love on bigger scales. I see myself achieving my goals and learning a lot, creating things that not only resonate with our world but also go beyond that. I think the future has amazing things in store for me, for us all actually. As long as I keep my tunnel vision, I know I'll get myself exactly where I want to be. I'm currently right on my way, and I know this is putting me in a great spot for the future.
Who inspires your style and aesthetics?
One character my aesthetic stems from is definitely Storm. Growing up, it was a bit hard finding a girl having my skin tone in comics, on tv, in movies or commercials. But that character was there to save me. She was not only mighty, but she was also intelligent and beautiful. In a lot of ways, I think I grew up to become her. The silver strands in my hair are there for more than fashion. It is not just a way to connect to her, but it's also a way for me to pay tribute continuously to my ancestors and the people who should be remembered, saluting them and feeling them by my side.
What is the achievement or moment in your career you are the most proud of and why?
I think my biggest achievement will be this debut EP honestly. It's really what brought me to the situation I'm currently in. It's these songs. Just working on this project in itself is a big achievement, because for me, it was about listening to my inner voice. It's about making a choice for myself and my future, and deciding not to follow the main road. Deciding to ostracize myself a bit too, because it comes with a lot of sacrifices – but when I listen to this tape, it makes it all worthy.
What do you think is the best way to make it as an artist nowadays?
My answer to that would be who am I to say ? I think we (artists) are all looking for that answer, aren't we? And this is my point of view alone, but to me, it's staying true to who you are and doing things because you believe in them. Because you believe in you. Which can be hard at times, I think we all struggle with that little voice in our head or circumstances trying to diminish us. But giving up on your goals is just keeping yourself away from them. It's something I battle with everyday, but what I told myself from the start is "I'm willing to take the risk and believe in myself."
What would you change in the music and entertainment industry especially after this past year?
I honestly think this last year was as heavy on the artists as it was for the music and entertainment industry. I noticed that the people I was working with were actually really looking for ways to still connect together, and I honestly think that's beautiful to still want to connect like that and help artists make a name for themselves during a pandemic. We still have a lot of fixing to do in terms of helping independent artists achieve more visibility or fair pay for their work and art, but it's also something I feel we are working on as a collective. As long as we stay open to change and evolving, I think we are on the right path.