Photo credit: Tijana Feterman
"AIDA" is the new album by Maïa Barouh. Aida means "between" in Japanese: between France and Japan, between the mainland and the islands, between the ancient and the modern. The character for the word is 間, a sun caught between two doors and it also means "silence".
Written, arranged, and produced by Maïa over the past few years, she has built a distinctive soundworld around her two main instruments, flute and voice. The resulting album is raw, spacious, and thought-provoking whilst also being playful, quirky, and sometimes disconcerting, for example when she explores anti-Asian racism and feminism.
How was collabing with your sister?
Very hard!!!! Hahaha
But so worth it !
What sparked this collab?
The song is an homage to our dad who passed away a few years ago. My sister is an amazing film maker and she was making a film out of the thousands of tape our dad filmed during his whole life. So I could not find a better person to be able to make a crossover between the past and now, my dad, Japan and France….
What was the inspiration behind the video?
My sister was inspired by one scene of "Denen ni Shisu", a Japanese movie made by Shuji Terayama.
The whole mood is inspired by circus, troubadour vibes, freak show existed in Japan around Edo period. Something sad and happy at the same time .. my favourite mood !
All the characters are my dear artists friends. They are singers, performers, mimes, comedians, magicians… they all came with their own costumes and style !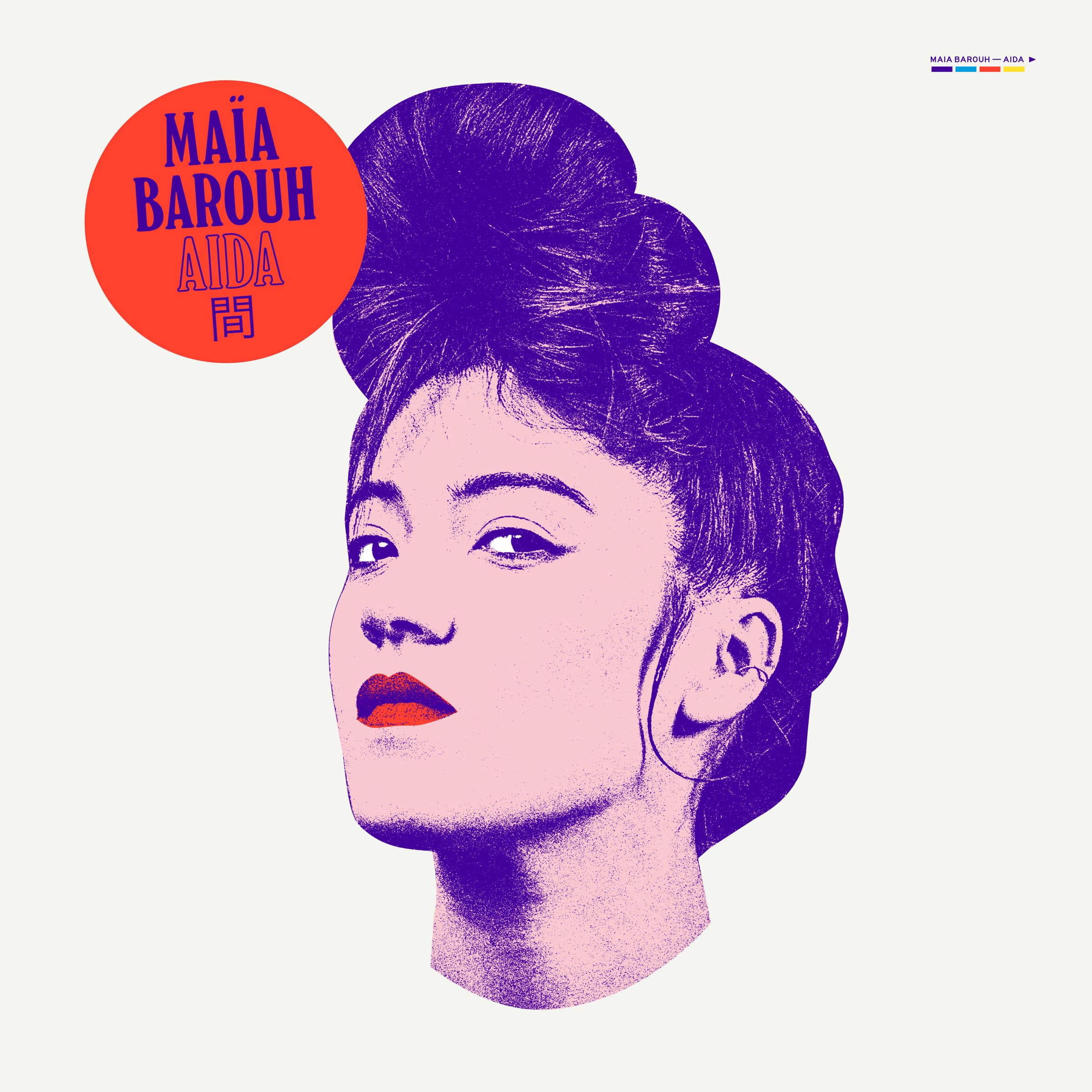 What's your creative process like?
Actually I don't really know .. sometimes a melody comes up or I would play guitar or piano and some ideas will come up. Or by jamming with musician friends …
Why AIDA as a title and what's the theme of the record?
Aida means "in between" in Japanese. The album talks about my mixed identity . Through sound and lyrics I really express this double culture. This mixed feeling of being in power but also weak, freedom of not belonging totally, living always with the miss, feeling stable in instability…
Overall, I feel like It's kinda protesting all the labels and boxes that society could put on people or art ..
In other words, more positive : It's a celebration for people who walk on borders!