Photo Credit @playcub // Aaron Baer
Latin Grammy Winner singer-songwriter La Favi makes her Dim Mak En Fuego debut with "Action" , a reggaeton song that masterfully intertwines Latin, R&B and darkwave influences. "Action" is the first single from her upcoming EP and album, which will feature production by Latin Grammy winner Ulises "El Licenciado" and Kid Favelas of La Maldad, which will be released in 2023.
On signing La Favi, Dim Mak label creator Steve Aoki says: "It's special when you are able to sign an artist like La Favi to Dim Mak En Fuego. As she pushes Latin Alternative and Underground forward, she still is representing a lot of the more traditional Latin culture and sounds from places like LA and the Bay, but able to create a hybrid that the world can vibe to. This is part of what we want to do with DMEF, provide a global platform for Latin artists that are creating something the world can be influenced by."
How did this title come about? Any real life events or anecdotes behind this track?
Action is a Romantic Style Reggaeton del Viejo track about letting go and going after what you want
How do you feel now that's it out? Do you feel this is some of your best work?
The track came about because when I was living in LA, Kiid Favelas and Ac3 who are Puerto Rican & Dominican producers that I knew through La Vendicion Records, when they came to Cali we were recording some songs at El Licenciados house we wanted to make a track for the dance floor like old reggaeton and that's how we got inspired to make the record.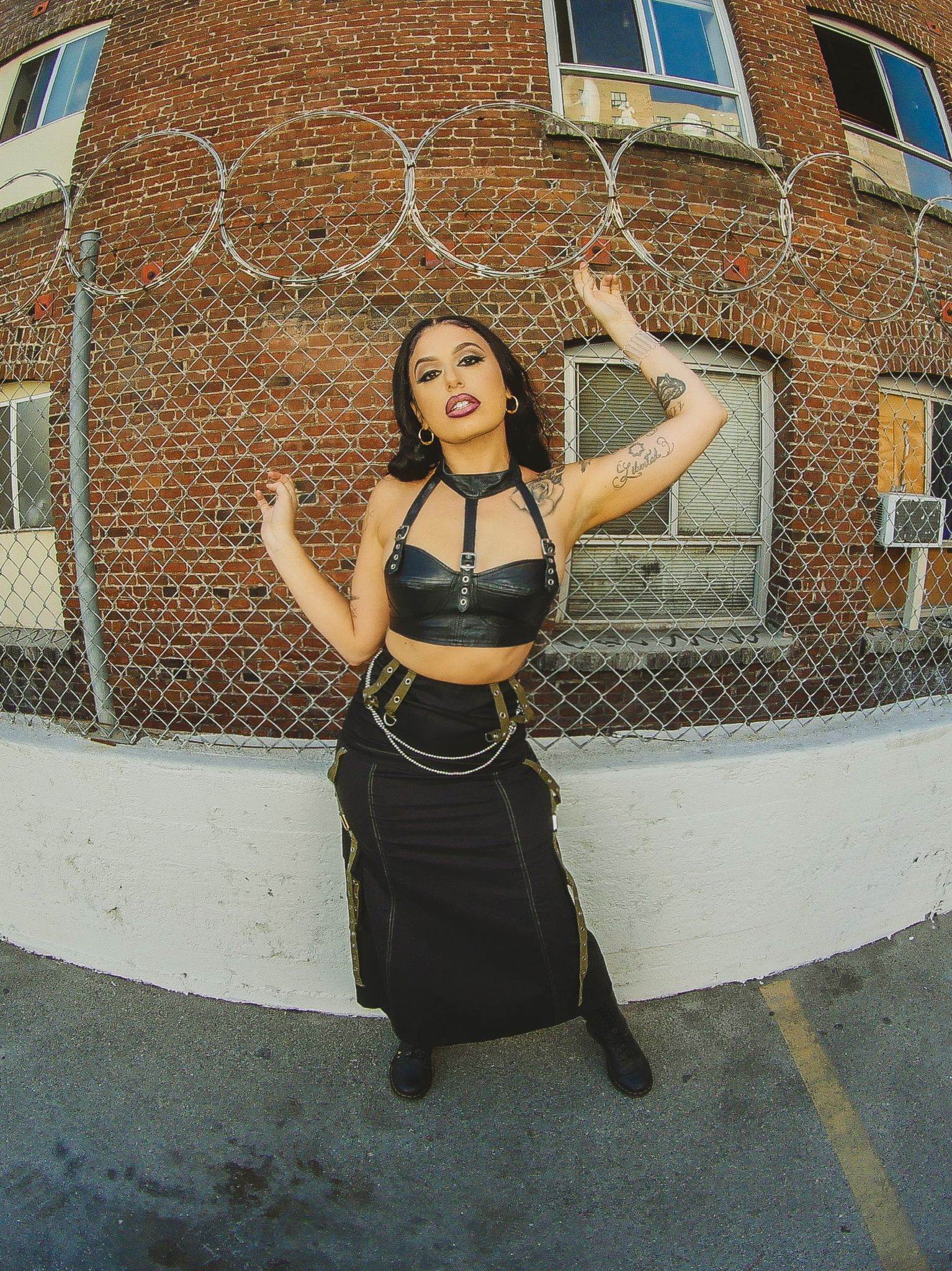 How would you describe your style in a few words?
I feel so happy that the record is out. I have a lot of music I made that summer and it's a good one to start romantic because some of the others are darker. I'm glad we started with an old school record for the dance parties.
I would describe my style as emotional raver reggaeton and Foclor Hardcore.
What is the most fulfilling thing about what you do?
The most fulfilling thing about what I do is make music that makes people feel that adrenaline and that natural high I find in music the freedom and happiness
Tell us what was your first exposure to music and how it changed your life
I grew up surrounded by music. It's my first memories, I was born and raised in it. I lost and found myself in music . It's given me direction and saved my life many times.