Not many artists these days are able to come to terms with the fact that promoting and selling your own work requires a very specific set of skills which are completely different from your musical ones.
Being an amazing singer, songwriter, player and performer is not enough anymore. If 2020 taught us anything, it is probably how crucial it is for artists to find other creative avenues and sharpen their communication skills in order to stay connected with their audience in the times of Covid.
Dallas artist CAMÍNA is well aware of that.
Her music is a comprehensive and well-rounded experience. From compelling videos, thought-provoking lyrics and genre-bending sonorities, her form of expression is multifaceted and truly unique.
Before the release of her debut album "Te Quiero Mucho" which came out on October 2nd, CAMÍNA took a few minutes to talk to Mundane about being mentored by Kevin Jonas Senior, working with Pharell and how crucial it is for an artist to be able to talk eloquently about their own work.
How are you coping with touring being cancelled due to the pandemic?
Going with the flow is all you can do when the world comes to a complete stop. It's been incredibly frustrating and heartbreaking for me personally, but everyone is on the same boat. It really opened my eyes to the importance of seizing every opportunity that comes your way because you never know what the hell is going to happen.
There seems to be two layers to your music, the musical/technical layer and the lytical/thematic content. What was the overarching thread behind these?
With my music, I want to create something I'd never heard before. I spent a lot of time crafting this sound. I was heavily influenced by my own personal South American and Mexican heritage. Much like the Talking Heads sampled from African rhythms, I pulled from Bolero records from the late 40's and early 50's, and I was able to give a platform to lesser known artists we just don't hear that deserve an audience.
In the track Cinnamon, I used the marimba sound to lend a very percussive, South American sound, then dropped in deep bass trip-hop rhythms to give it that sense of urgency. I come up with the music first, and then approach the lyrical content. For Cinnamon, I liked the idea of it being a protest song. I wanted to sing the lyrics through a megaphone, which is what I ended up doing in the recording.
How much of the album's theme is influenced by the current events and political climate?
The whole record is about love and loss in life in general. I wrote the songs before the BLM protests, in response to ICE's actions at the border and the whole immigration system, which is an issue very close to my heart. I come from a family of immigrants and live in TX, close to where this is all happening.
Your heritage is a huge influence on your music. What other influences do you mix with that to create your own sound?
Early hip hop is one of my main inspirations. I took the beats I loved from hip hop and made them the percussive foundation for everything else, creating a steady sound weaving everything together and keeping the tracks coherent throughout the album. The percussive elements of all the tracks have the same vibe.
My producer Black Taffy also lent a massive hand with his craft and knowledge towards making this record sound the way it does. I always think that the biggest compliment I would want to receive is "what genre is this?!
So you were first exposed to music in church, correct?
Yes, I grew up singing in church and I was actually mentored by Kevin Jonas Senior.
No way! Tell us about that!
I know, It was kinda crazy! Well, he happened to be the pastor at the church I went to and took me under his wing. The things I learned from him were immeasurable because he was a recording artist so he taught me a lot about the business side of things at a very young age.
He encouraged me to learn how to use Pro Tools before any kind of home recording wasn't even available or even in vogue which made me realize that I wanted to be a musician in life. Not to mention, I learned how to record, produce and engineer my own sound which is a fundamental skill.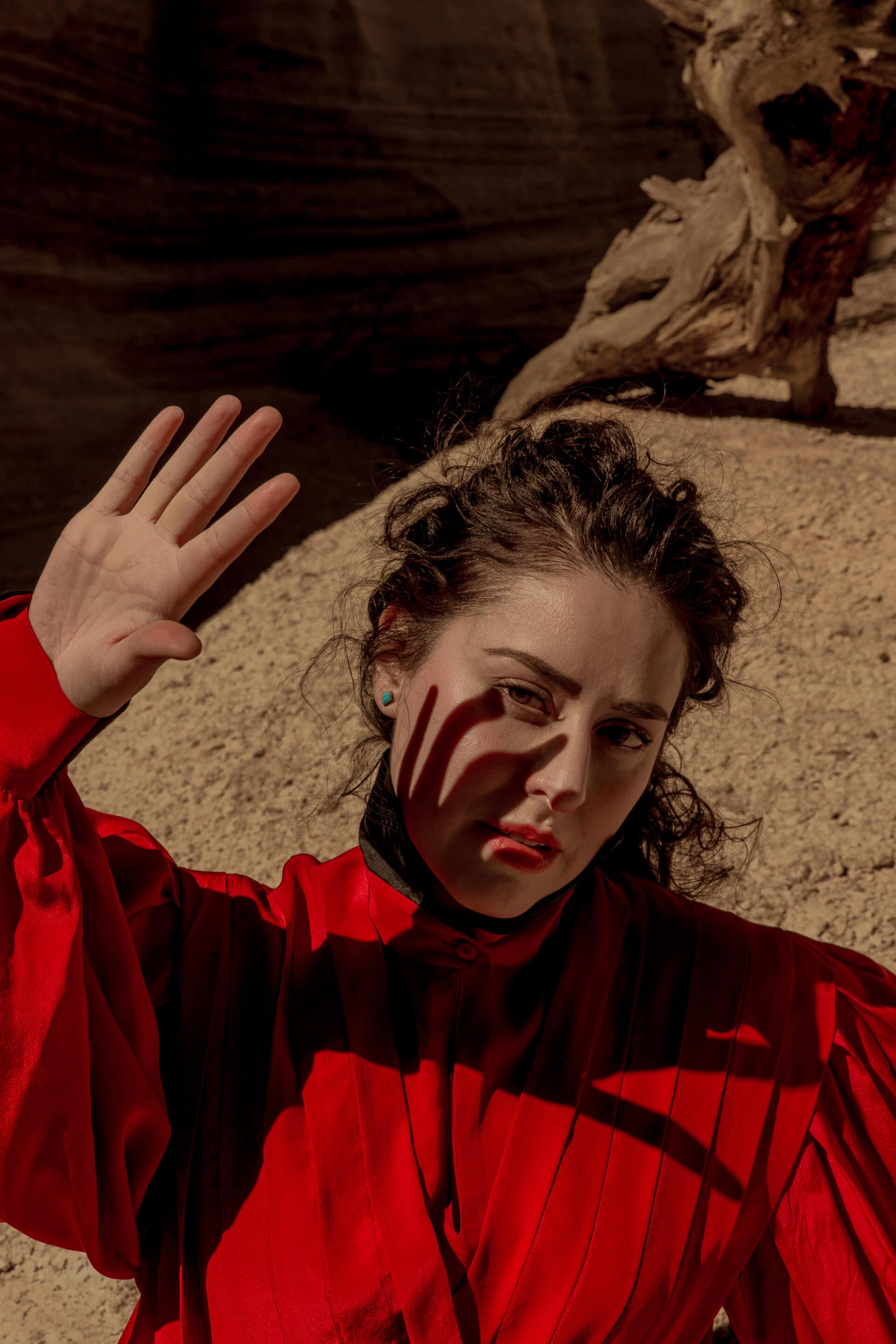 Tell us more about your background and past experiences as a touring musician
I was very lucky to be able to tour with a band like Broken Social Scene which I was a huge fan of. Their first album was a HUGE record for me. When I played it for the first time I remember saying to myself 'Oh my God I wanna be that!', so having the opportunity to actually play with them was massive for me!
Touring with an established band opens up all kinds of doors to meet other artists and people that you wouldn't normally get to meet. I remember playing festivals and hanging out with Beach House, The National and so many other amazing bands. Just watching them perform helped me develop my own live performance chops. It helped to become fearless as a performer.
How did you get the opportunity to tour with these bands?
I was living in Dallas at the time and a friend told me that The Polyphonic Spree was holding auditions for new members before their upcoming tour. I went for it and got the gig and while touring I started dating another member of the band (who I ended up being with for 7 years) who was connected to the guys from Broken Social Scene and that's how I ended up playing with them
You've been involved in the art scene in forms other than music. What is your relationship with art in general?
Before my now-burgeoning music career, I had an entire career in the non-profits art sector. I was the director and curator for the late George Michael, I worked in his arts foundation with him before he passed. I also was involved in a startup that worked with Pharell on a limited-edition art prints project.
That opened my mind to how much visual art and music go hand in hand. My music is now so influenced by my experience as an art curator. There are so many ways you can turn an audio file into a visual representation and that enriches not only the music but the whole experience for the audience.
The biggest takeaway from working in the arts industry is that a lot of really great artists don't know how to talk about their work really well. It's really important to me to be able to talk about my own music in order to promote it successfully. Especially now that artists are not able to tour, they need to be able to use the digital tools they have at their disposal, however it's crucial for them to know how to describe and talk about their work first and foremost.
As far as my art goes, everything is at the forefront of my mind. Everything is very methodical, from the order of each track to the style and length of the music videos. What's funny is that I do everything in prime numbers so there's a whole mathematical process that connects each aspect of my creative process. No one really picks up on that but it's very important to me and that's all that matters.
What's in store for you in the near future?
Well, I'm already working on my next record but in general I want to create meaningful things that give people joy. Music is such a powerful tool and we should use it to spread as much hope and happiness as possible.
Listen to "Te Quiero Mucho" HERE