Fast rising artist Madishu has released a brand new single titled "the Devil is a Girl"
via Monkey Music and with the help of ÖST.MusikFonds. With the power of TikTok she already managed to capture the attention of thousands of new people and created a loving and caring community around her music. The multitalented artist is merging visual arts with music to create something truly special.
Produced by her lifetime collaborator David Theni, it is the first glimpse of the upcoming EP "Ideas that seemed like good ones at 3AM", coming out on 6th of August 2021. An EP full of emotion about deep thoughts, love stories, based on true events.
What's your story?
Madishu and David Theni started releasing music together in the summer of 2020. Throughout the difficult times of the last months they still managed to put out a lot of creative projects and music. They've captured the attention of the industry and fans alike with releases like "f u im a Fairy" and "Halloween". Using the power of platforms like TikTok they've managed to establish themselves as upcoming artists.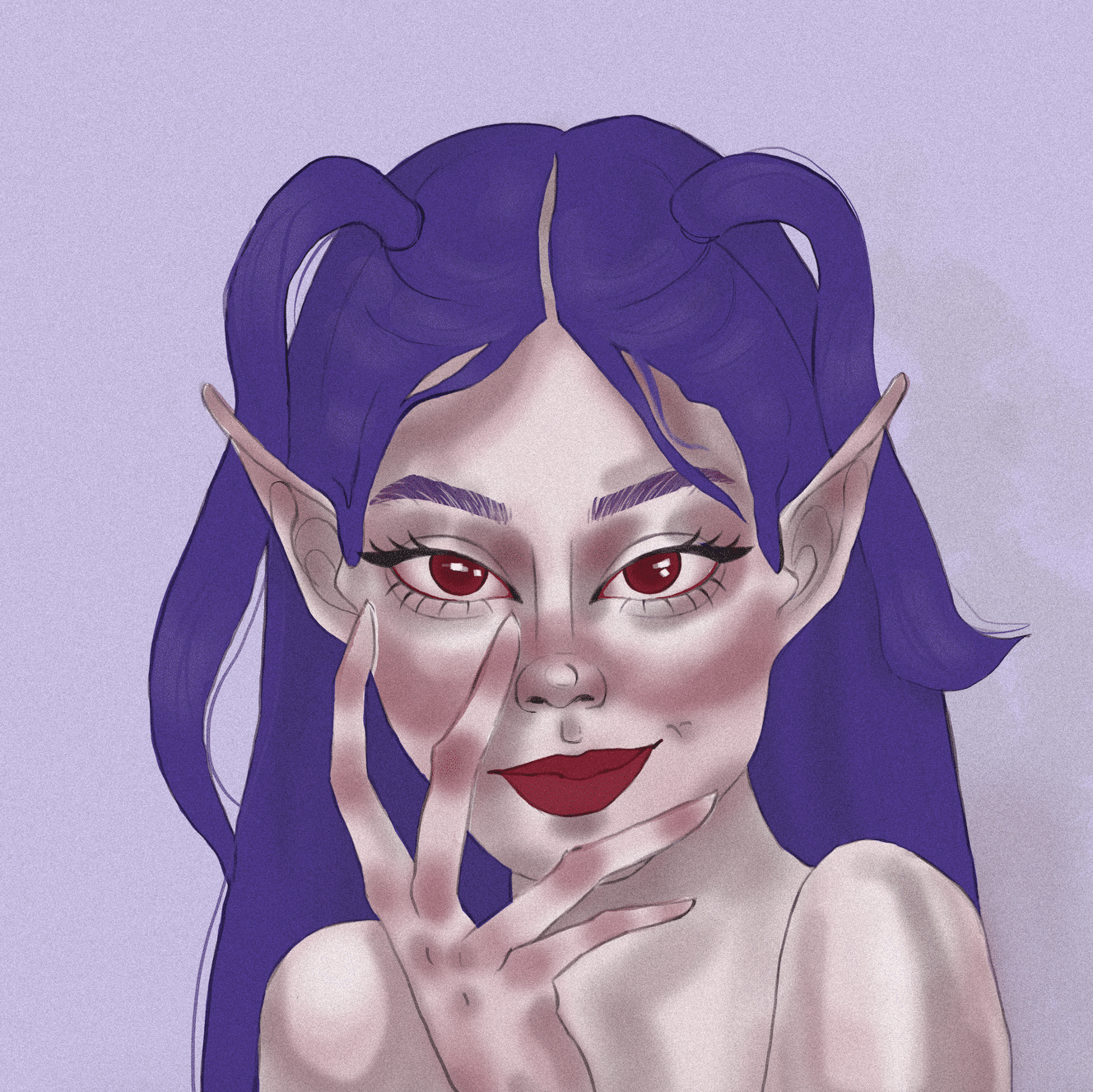 Is there a song you are particularly proud of?
Madishu wrote "the Devil is a Girl" about 3 years ago. With it's hypnotizing bassline and the upbeat tempo, she managed to capture the attention of everyone in the crowd every time she played it live, finally getting to release it on the 25th of June as part of their EP "Ideas that seemed like good ones at 3 am" in collaboration with David Theni.
Who are their all time musical icons?
Growing up listening to Rihana, J Lo and a little bit of jazz, stroke Madishu's curiosity to hear all the music that has ever been made, that was a big goal for a little girl, but it expanded her musical horizon. Found herself relating a lot to Melanie Martinez, watching Billie Eilish grow to fame and looking up to Ariana and her insane vocals.
David has always been influenced by a ton of different artists and musical styles. From classic rock during his early childhood days to jazz and hip hop more recently, you can clearly hear all his influences in their music.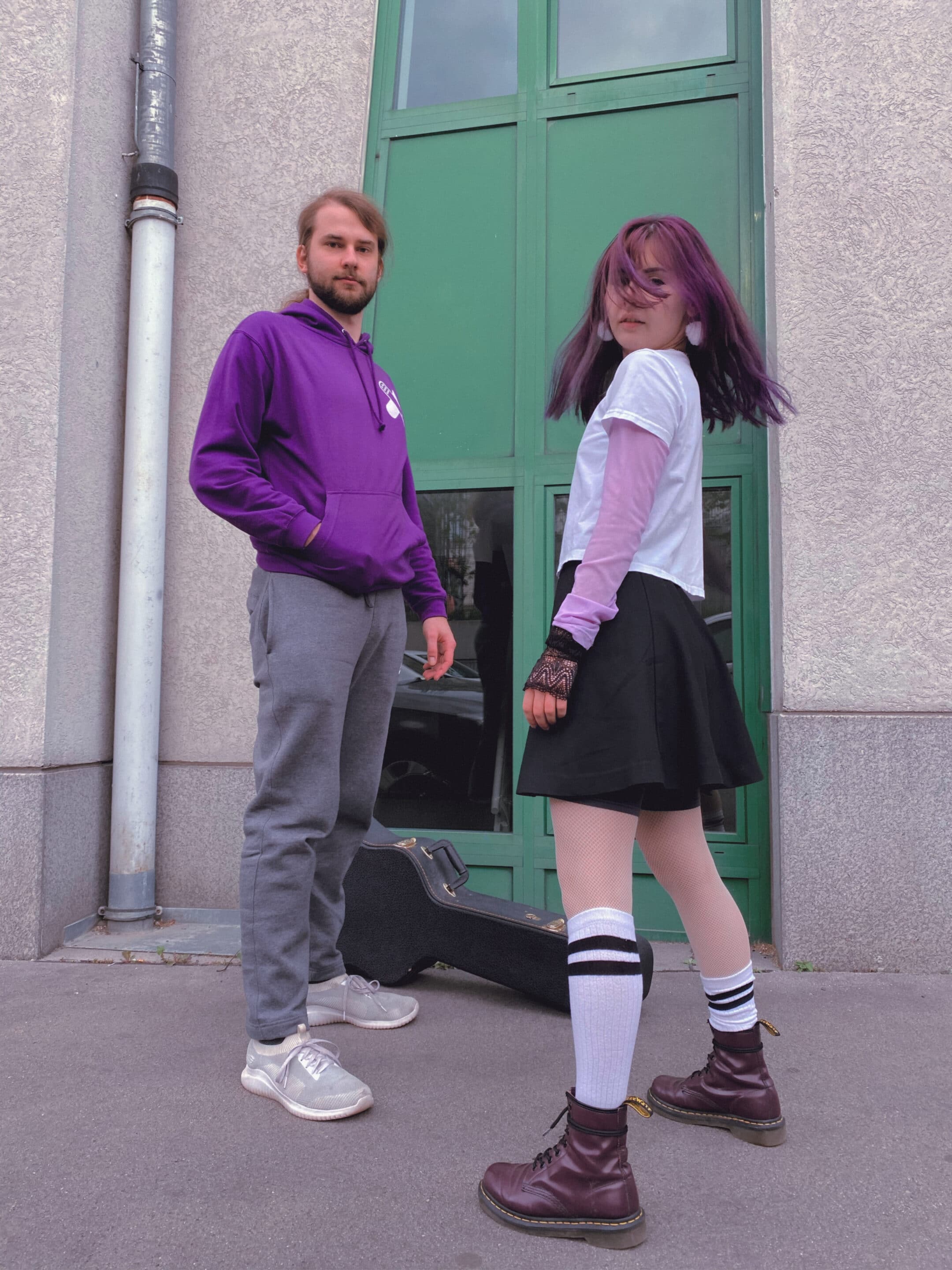 What are some things to do to keep yourselves inspired?
The creativity never ends with Madishu and David Theni. Art and music is the main way she copes and processes her emotions "and when there aren't enough emotions", Madishu says, "just take a walk and ideas will come right back at you".
Who are you binge listening to these days?
Madishu found herself listening to a lot of Lorde, Two feet and Ariana Grande lately.
David finds the most joy in listening to Cuz I Love You by Lizzo, Charli by Charli XCX, and the Blood Harmonie EP by Finneas.
Favorite movie or TV show?
Growing up Madishu was more of a reader, but during the last years she started enjoying some of the Japanese animations TV shows, one of her favorites being "Death note" which partly influenced the upcoming song "the Devil is a Girl".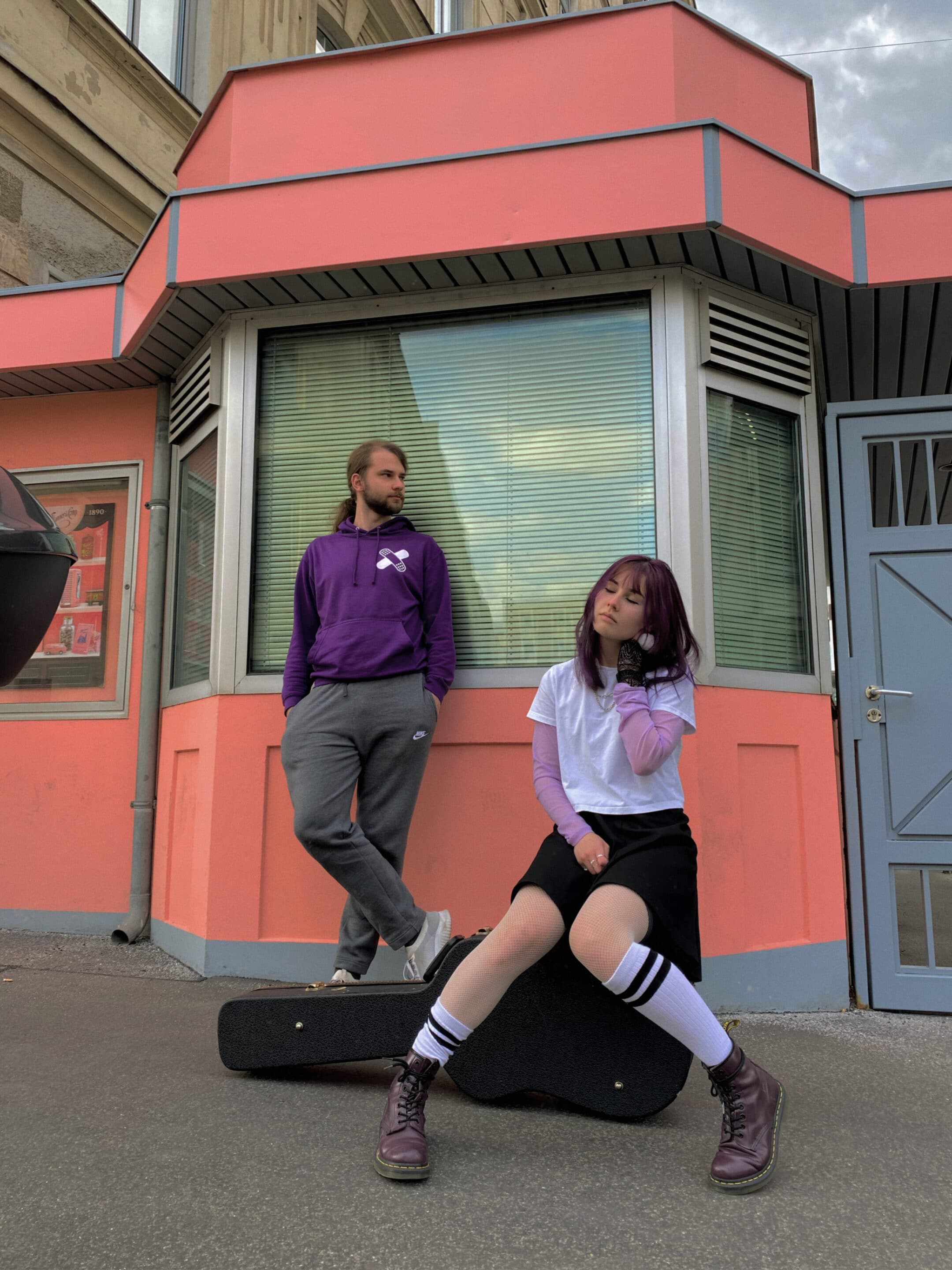 Tell us about your latest release
There is so much to say about "the Devil is a Girl". First of all, It's a women empowering song, we all know how much women have to deal with and think about everyday that men just wouldn't think about or do, like carrying pepper spray with them, not walking home at night, calling friends when they are alone somewhere and telling them where they are just in case. In Devil is a Girl these gender roles switch for a while. "Those sweet eyes can't save you, you think you're so brave, huh?". Women are powerful and we need to get that power back. Written the song back in 2019 and afterwards "God is a Woman" by Ariana was released. This song gives off the same vibe. If God can be a woman the Devil is a girl too. The song has also a couple of anime/manga influences like "the Death note" and "Devilman Crybaby".
Where can we find you before and after a show?
Before shows, Madishu likes to take her time and practice some self love like sleeping in, having a late breakfast, hydrating, stretching. Playing shows is a lot about the exchange of energy between the band and the audience, because there are so many people there are a lot of energy shifts, so you have to be prepared for a show on a spiritual, emotional and physical level. Madishu misses playing shows and is looking forward to the next show after quarantine.
What's the future looking like for Madishu and David Theni?
Working hard to achieve their dreams and keep creating amazing music and experimenting with art, music, fashion and growing the community around them.
Who inspires Madishu's style, looks, visuals etc?
Madishu has always been a very artistic person, pairing music with art and poetry. Always fascinated by the more peculiar things. In the first years of high school she was deeply interested in fashion as well, discovering goth, pastel goth, alternative, also futuristic and anime inspired fashion. One of their dreams is to create their own clothes and stop contributing to the fast fashion industries indefinitely. The purple obsession combined with all her fashion and art influences make her a truly unique individual.
What is the achievement or moment in their career Madishu and David are the most proud of and why?
Madishu and David are proud of the community that they've created around their music, and they are looking forward to a lot more amazing achievements.
What do they think is the best way to make it as an artist nowadays?
Building a strong community, creating amazing music and art and working hard has always been the way to go for Madishu and David.