We were introduced to LA based pop/R&B artist lilspirit as a mix between Justin Bieber and Bazzi, and we were fine with that already. But then we get on a call with him and he tells us he's been binge listening to the whole Chopin discography lately to get inspiration. Quite a kickoff, wouldn't you agree?
His latest track is called "4ever': an anthemic and empowering pop track where lilspirit declares "this is the end of you and me 4ever" over top a phased guitar and buzzy synth bass line.
The whole record, due later this year, is about "my up and down relationships over the years and pulling inspiration from each one of them."
"'4ever', specifically, is about me getting to the breaking point and having to cut someone out of my life. Plain and simple. All I'm trying to do is tell a story and communicate something valuable to my fans because though I'm only 20, I have lived the life of NOT a 20 year old!"
Jointly signed to Internet Money Records and 10K Projects, lilspirit had quite an amazing 2020: he was featured on Internet Money's debut record B4 The Storm, placing his music alongside industry giants like Future, Swae Lee, Juice WRLD, and more.
The album featured Internet Money's breakthrough hit "Lemonade" featuring Gunna, Don Toliver and NAV which peaked at #6 on Billboard Hot 100.
He tells us this upcoming record is the most representative work of his.
"I trashed a whole other record when I started writing the songs for this one. My producers and I were just sitting in our garage at 3 in the morning making beats for fun when we came up with something so cool that it was undeniable. I immediately started writing new music and made the new record and trashed the other one!"
His fluidity and versatility with genres is impressive too.
"If you look at my Spotify playlists you will see the most random stuff: from Chopin to Hip Hop. Like right now I'm listening to Weezer all the time, I don't know what to tell you haha!"
It's very admirable that he wants to "keep up" with his peers and stay on top of new music and emerging artists. However, to him is simply what separates "me from other artists. My listening palate is so diverse it doesn't even make sense sometimes."
Style is another pillar of his act. We asked him if he looks up to anyone in particular for inspiration and he mentioned Jesse Pinkman from Breaking Bad which is such an unexpected yet true answer.
"He always wears the dopest shit, bro!" he comments. And who could say otherwise?
"The way you look is almost as important as the way you sing and play, man! You could be the most talented musician in the world but if you don't look cool to people, no one will care!"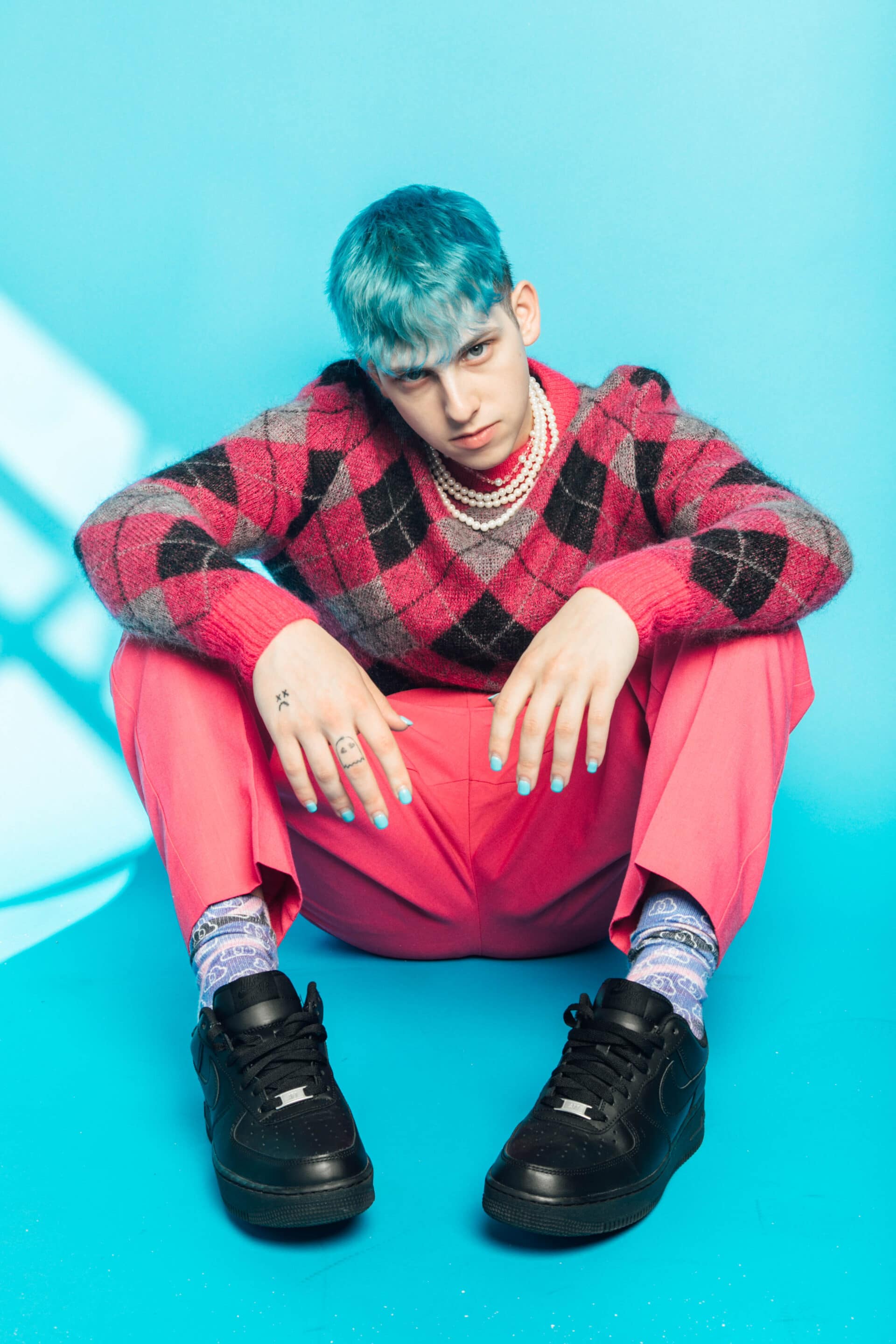 "Generally, though, I don't really have a guideline for how to dress myself. I just have a vision in mind and every little piece of clothing or accessory I put on is going to add to that vision."
"I don't really look at what other people wear that much, I just try to do what I think it's cool."
While you wait for the record to drop go blast "4ever' non stop and if you see a blue-haired stylish dude driving around LA blaring Chopin, go say hi because that's probably rising star lilspirit.