Naarm-based artist Hayku Kyah is set to release her debut EP 'I Thought You Should Hear It From Me' on the new moon of November 13th, marking a new chapter in her career as a genre-bending artist and poetically inclined rapper. This also marks a new chapter in Elefant Traks' books with Hayku Kyah being the first artist to be released via the new development label 'Future Shade Recordings'. Platformed as a unique voice who creates narratives that ultimately seek to challenge the phantasm we live in; painting vivid imagery in her listeners' minds.
The project consists of 5 tracks, each representing a bold statement that highlights Kyah's talent as an artist. The EP's focus track 'Lune', meaning 'moon' in French, opens with a series of voice notes in which Kyah sets the tone for the project. The listener is lulled into the story with a clarinet that's reminiscent of an old Hollywood charm, before Kyah takes centre-stage with lyrics that declare her intention to be heard.
'I Thought You Should Hear It From Me' – What inspired this title for the EP? Any specific life experiences? 
I love this title, I think it perfectly encapsulates the energy that the project has. I look at this project like opening a door to a brand new chapter of my life, and closing it behind myself. 'I Thought You Should Hear It From Me' is my way of tying up loose ends before I walk through that door. I wanted to make a bold statement for my debut EP, like I'm here to stay— and I really wanted everyone to hear it from me first. 
What would you say this EP is mostly about? Any prominent themes? 
It covers a broad range of emotions from start to finish. From turmoil to triumph, to the pits of despair and moments where hope has simply evaporated. I profess a lot of vulnerabilities and question whether I can live up to the person I've always hoped I'd become. The focus track 'Lune' is where I tell the world that "I'm staying until they know what my name is". And the last song 'do not feed the artists' is an ode to the artist. The project is a delicate dance between confidence, and a lack thereof— all remaining within the scale of vulnerability. 
If you follow the flow, it feels like an inner dialogue. And the title serves to indicate that I've made my decision.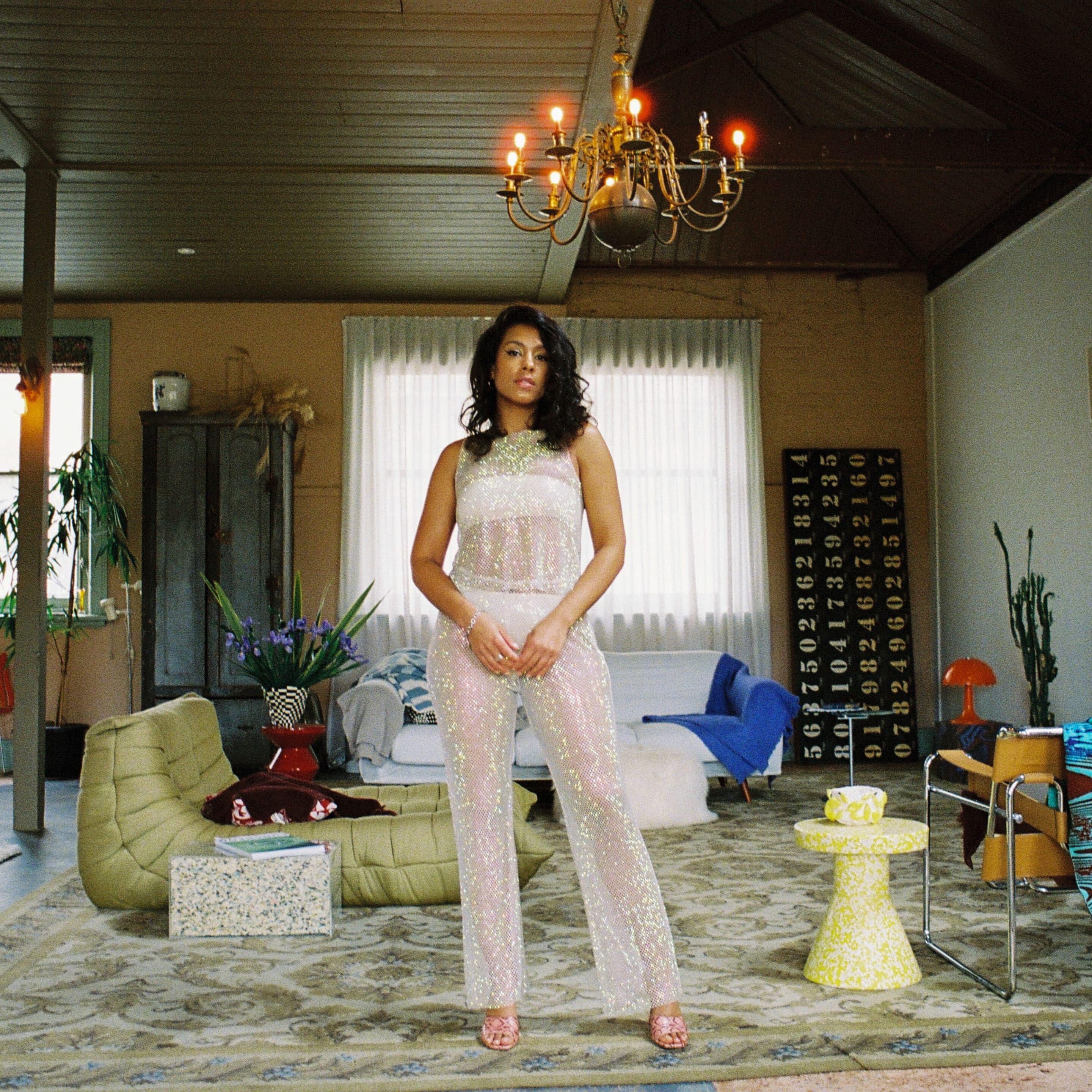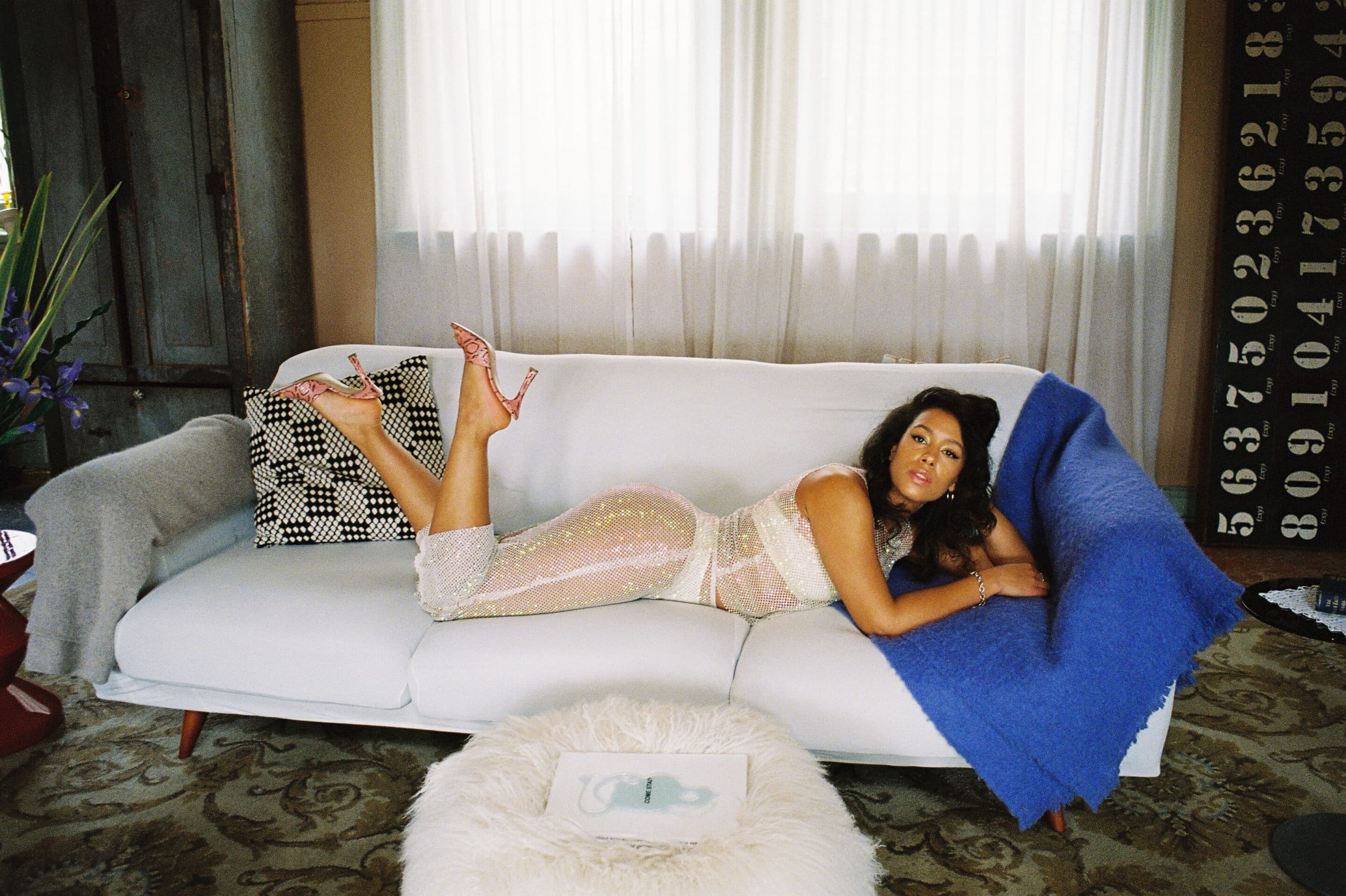 How does it feel to be finally unleashing your first project? 
It feels like a genuine whirlwind. It's received so much love already, from a lot of friends who are insanely proud of me. A lot of full circle moments where we reminisce on lyrics I wrote that remind them of our journeys together. There are a lot of new eyes on me, too. 
Which is mildly daunting. When you step into a new chapter of your life, you surrender to a lot of unknowns— or, you walk right back through the door you came in from! And I'm ready to be small enough to surrender to those unknowns. It feels incredible to finally be able to demonstrate my skill set. I wrote every lyric on that project, I sing on this project, and it's bar-heavy. 
It's an absolute dream to introduce the world to my sound. The project is completely genre-bending, and the team that worked on 'ITYSHIFM' deserve their props for being able to deliver something so eclectic and make it all that it is. 
How is this project different from your previous work from your earlier years? 
The EP feels like an evolution of my earlier works. Growing as an artist never happens in the timeline that other people get to see it in. Releasing music takes time. So there's a delay between what we experience and what we get to share with our audience. 'ITYSHIFM'
is a demonstration of my growth. My vocal abilities, my flows, my songwriting, my character, my perspectives, my aesthetic choices. All of it. The main difference, as I see it right now, is the confidence that has largely come from my commitment and conviction. It's forever going to be quirky, and dance outside of conventional genres. But the quality of the project is a massive step up. 
The art direction is stunning! We are obsessed with the artwork and press shots. Have you always been a visual artist? 
Big love for that statement. Thank you. 
I have always been a creative. I have always translated that into visual works across many projects. Creative direction is really important to me in my own artistry, particularly because I have seldom found parallels in the direction I want to take my artistry and how others see it unfolding. So often women in rap are given this packaged aesthetic that mirrors other successful women in rap. There's a streamline way to have people be able to place you in their own narrative— and that's to wear "the costume". But it makes me deeply uncomfortable to present in a way that doesn't reflect who I am. And it would make me forever-second-best to whoever's identity I'd be cosplaying in. So I've basically said "thank you for your contribution, I've got it from here". 
A big part of the way I tell stories is to set the scene. I'm at a stage in my career where a lot of people will decide what my narrative is if I let them. Because they don't know me yet. By taking these concepts and turning them into visual works— I am both telling them and showing them who I am. So I'm glad you like it, because this is really only the beginning. 
Can we expect any further visuals from the EP, perhaps a video? 
I would love to say "yes" and give you a date with promise of something exciting. But I don't have any videos lined up, sadly. I do have my first round of merchandise coming out very soon, and that *is* a promise of something exciting. So definitely stay tuned for that, because it's as thoroughly curated as the visuals and the EP itself. 
What do you hope listeners will take away from the EP? 
A few stolen moments. And I hope those stolen moments translate into a deep transformation. I hope they feel held, and in divine company (even if they listen on their ones). I hope they feel both vulnerable and entirely in the driver's seat of their own lives. I hope I'm the soundtrack to that period of transformation. 
If you're on your way to Pilates— blast 'ITYSHIFM'. If you're taking yourself out for a solo date at a beautiful establishment— blast 'ITYSHIFM'. If you're cleaning your space from top to bottom or going for a walk in the sun— blast my sh*t, because I'd be delighted to hold you down throughout that journey.