Callie Reiff returns to Dim Mak with "My Room" – a soulful Tech House record featuring tubular bass-heavy loops, swirling high hats and ethereal vocals from Callie herself.
"My Room" starts off strong with an alluring kick, and maintains that enticing energy throughout the track. The high energy single reveals a more mature side to Callie's artist project, one whose prowess seems to grow in versatility as the young artist grows within the scene as well. 
"With my recent release "Kiss Dance Sweat" I knew right after that came out, I would want "My Room" to follow. I absolutely loved making this one. This direction of my new music feels exactly like what I've always wanted to make. I remember having a pretty hectic day before I started this record and just thinking about how I can't wait to get back in my own room and have my space from everyone. 
Once I got home I shut my door and started to make "My Room." I began with the drum beat and bassline you hear in the beginning and then started to mess with vocal ideas. The main goal wasn't to make a song that day, it was just to create anything to make me feel better. I then went on my voice memos app on my phone, while listening to the beat on loop I kept saying "I wanna stay in my room and dance."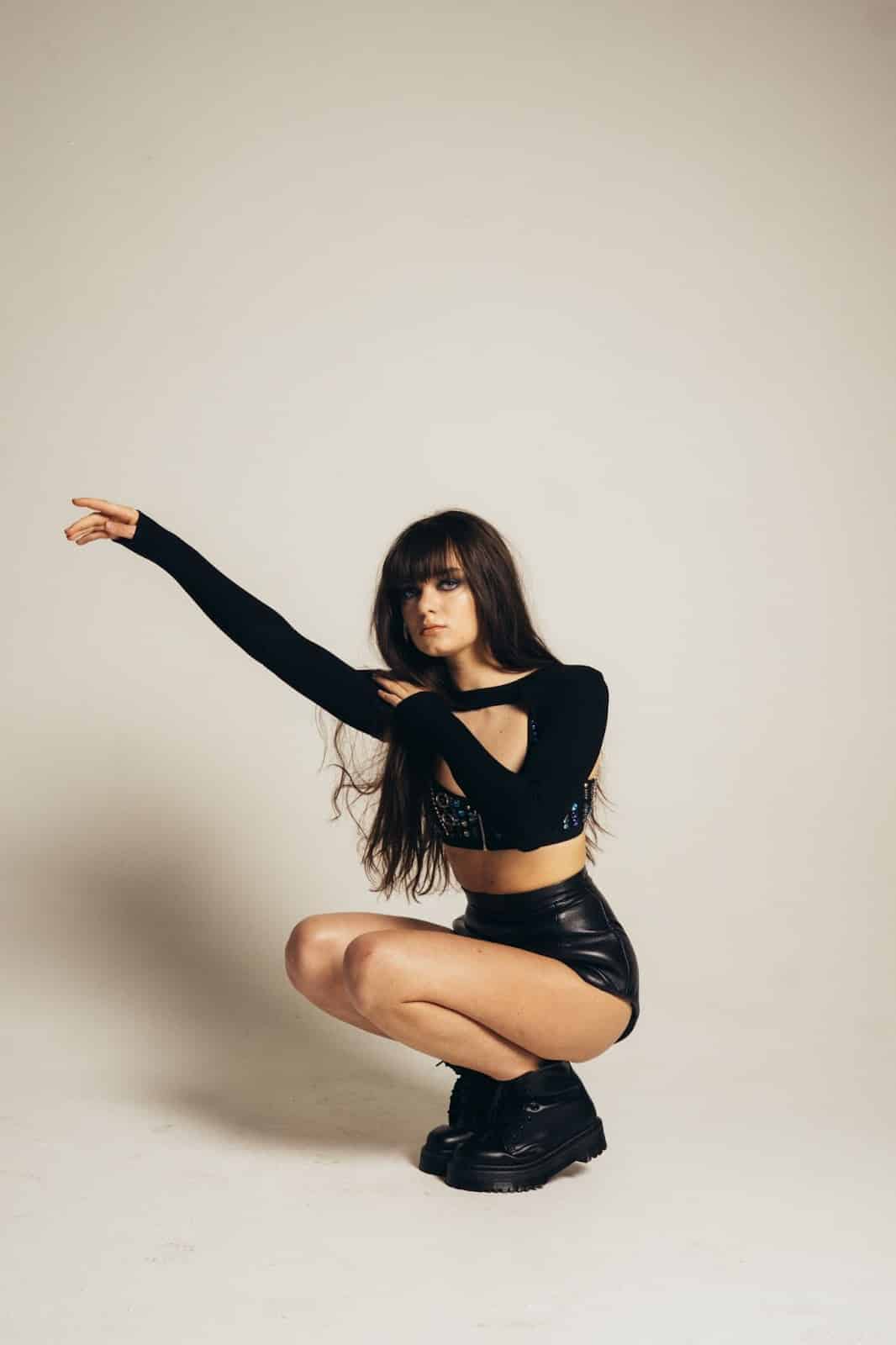 Basically just representing how I felt in the moment but also have felt a lot of times in my life and I think is a really relatable feeling. It's this release and freedom you feel when no one is watching you in your room, you turn your favorite song on and just dance it out. I grew up sharing a room with my brother and then sister.
Once I got my own room, it felt like I could have my own little world in it and it could always be my space. I make all my songs in my room, dance in my room, hang out with friends in my room, practice djing in my room, cry in my room and sleep in my room (sometimes lol.) I hope this song makes people want to dance, be whimsical and to put it simply, feel really really GOOD… maybe even kiss your crush!"