It was Spring 2014. Nashville was all about the 2-piece garage rock band, and I couldn't relate less to any of it. I had moved to Nashville to make music, but was starting to feel like perhaps I'd made a misstep. Until one fateful day, I was doing dishes at the burrito shop I worked at, when a coworker stated simply that "If you like what Madonna and Tears For Fears does, you'll fucking love Prince, man."
I flipped to Purple Rain on Spotify and pressed play. I heard the intro to "Let's Go Crazy" and flipped out. It was like a purple lightbulb dramatically flooded my brain. The screams in "The Beautiful Ones" hooked me as well as the New Wave/Metal guitar work in "Computer Blue." Nothing prepared me for the sex-fiending, carnal swagger of "Darling Nikki." Then, I got to the most important song of all, "Purple Rain."
I expect everyone has a moment in their life where time stops and they have a reality-altering experience akin to the "popcorn scene" in Big Fish. This was mine. I went into a what I can kind of admit now, was a Prince-obsessed psychosis.
I had to see these songs performed live. I watched the movie, and there was this 5'1 man prancing around Minneapolis in a Purple sequined outfit finished with a ruffled blouse and high heels, positioned on top of a purple motorcycle that was three times too big for his stature. He was the freak leader of a counter-culture movement adorned in full makeup. I decided that Prince was me, and with enough work, I could be Prince.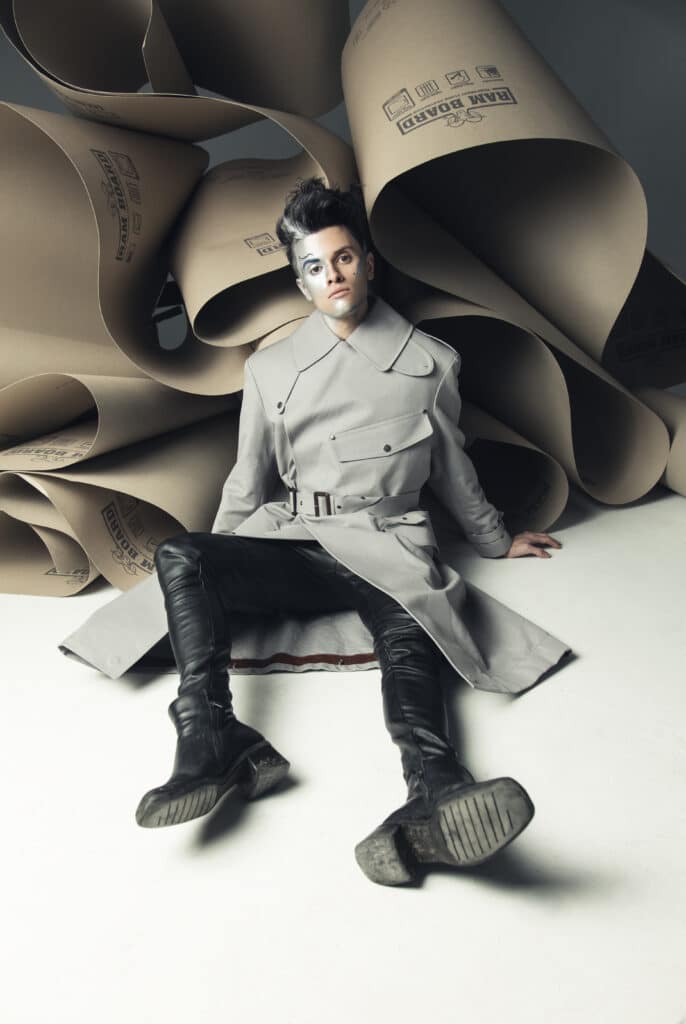 In 2014 Prince's PR team at Paisley Park hounded the internet for unauthorized audio or video of the Purple One. Pretty much the only live videos that existed on U.S. soil were the famous George Harrison "While My Guitar Gently Weeps" solo and his Coachella performance of "Creep" by Radiohead. Both were videos he had no license over which I'm confident made him absolutely furious. And I scoured the internet even more furiously to defy them all and feed my own insatiable appetite for all things Prince.
One fateful night I struck gold and found the full Purple Rain Tour concert video illegally uploaded to some Japanese website. I wept as I saw the work of art I'd fallen in love with come to life. It was the pinnacle of the iconic 80s spectacle in all its warm neon lit, pornographic, God-infused, rebel rock, androgynous glory.
Prince would rip an ungodly guitar solo and immediately hail Mary the guitar like a football 20 feet across stage to his guitar tech, drop into the jazz splits, pull himself back up, hit a note only Minnie Ripperton could manage, and maintain 100% precision and composure. He was charismatic, silly, dramatic, sensual, hyper-focused, and everything I'd always wanted to be.
With Purple Rain under my belt, I decided to venture into his other albums. I started with Sign O' The Times and 1999. On the side I dove into Prince: the man, the myth, the legend. I realized that during the "genius period" ('81-'88), he would be working on an album for himself, one for another Prince-assembled outfit like The Time or Vanity 6, and then touring an album he'd recorded 2 years prior—all at once.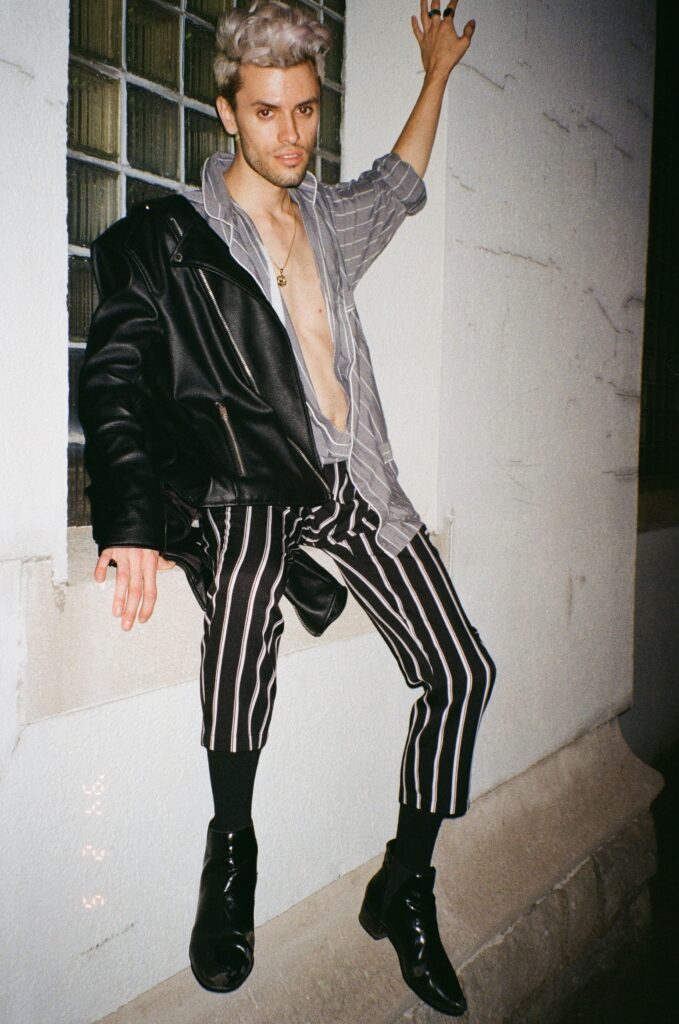 I learned about his childhood. After his parents' separation when he was eight, his mom had the "sex talk" with him by giving him a Penthouse Tales magazine, setting him on a course for a lot of emotional turmoil in love and sex. She later kicked him out, choosing his abusive stepdad over him. He went to live with his jazz-pianist father, who also eventually gave him the boot. Simply said, Prince became *Prince* because he had to raise himself. His music reflected his struggle with women, his unresolved trauma with his parents, and the dichotomy of Sex and God. This man had a devil on one shoulder and an angel on the other.
I saw so much of my internal struggle in him (with the exception of parental trauma. Bless you mom and dad, you were perfect and I'm still your fancy boy). I too wanted art to be life and for music to be my love language. I struggled with the purity of some things and the sins of the others. I wanted to defy the musical output and sonic innovation that people thought possible. But after two years of pushing myself to the point of it ravaging my mental health, and infiltrating friendships to the point that people were asking for us to "please not talk about Prince," when we hung out, I knew I might be at a breaking point.
On April 21, 2016 Prince died alone in an elevator from an opiate overdose, the tragic byproduct of an addiction he'd hidden well for what is rumored to have been decades.
I didn't deal with his death well. It spurred on another three years of trying to do my now late idol proud. In 2019, a good friend of mine finally suggested I take three months off of Prince. I took her advice and it felt like waking from the strangest dream. I realized that I had spent years trying to be a man I could never be. I saw so much of myself in him, but I didn't want to end up where he did. I didn't want to live life as an artist compulsively creating and simultaneously pushing people away. There is a healthy balance.
I think many of us artists could stand to learn from this. His memory lives on in so much of Pop Culture as we know it, but we don't know it at all because he insisted on complete control of his artistic imprint. It's a shame that most will never have the opportunity to experience even 1% of the fruit of his labor. For me, I think the best way to honor his legacy is to take inspiration without emulating. To be wholly ourselves no matter what.
Photos courtesy of Jared and SAMMY