New York-based indie-pop artist Cade Hoppe is releasing his debut EP, 'Tell Me How It's Worth It.' Working with producer Harper James (of Eighty Ninety), Cade has created a stunning 5-track EP that hits the sweet spot between hazy indie-rock and catchy pop.
On 'Tell Me How It's Worth It,' Cade's distinct baritone vocals deliver meaningful vignettes of love, loss, transition, and desire with lyrics that wade through a gamut of emotions and experiences: he explores the pain of wanting someone or something you can't have ("Loverly High"), taking blind leaps of faith ("On My Way Down"), unrequited love ("Click Boom Run"), not knowing how to say goodbye ("Borrowed Time"), and learning to accept love from those who love you just as you are ("Afterparty").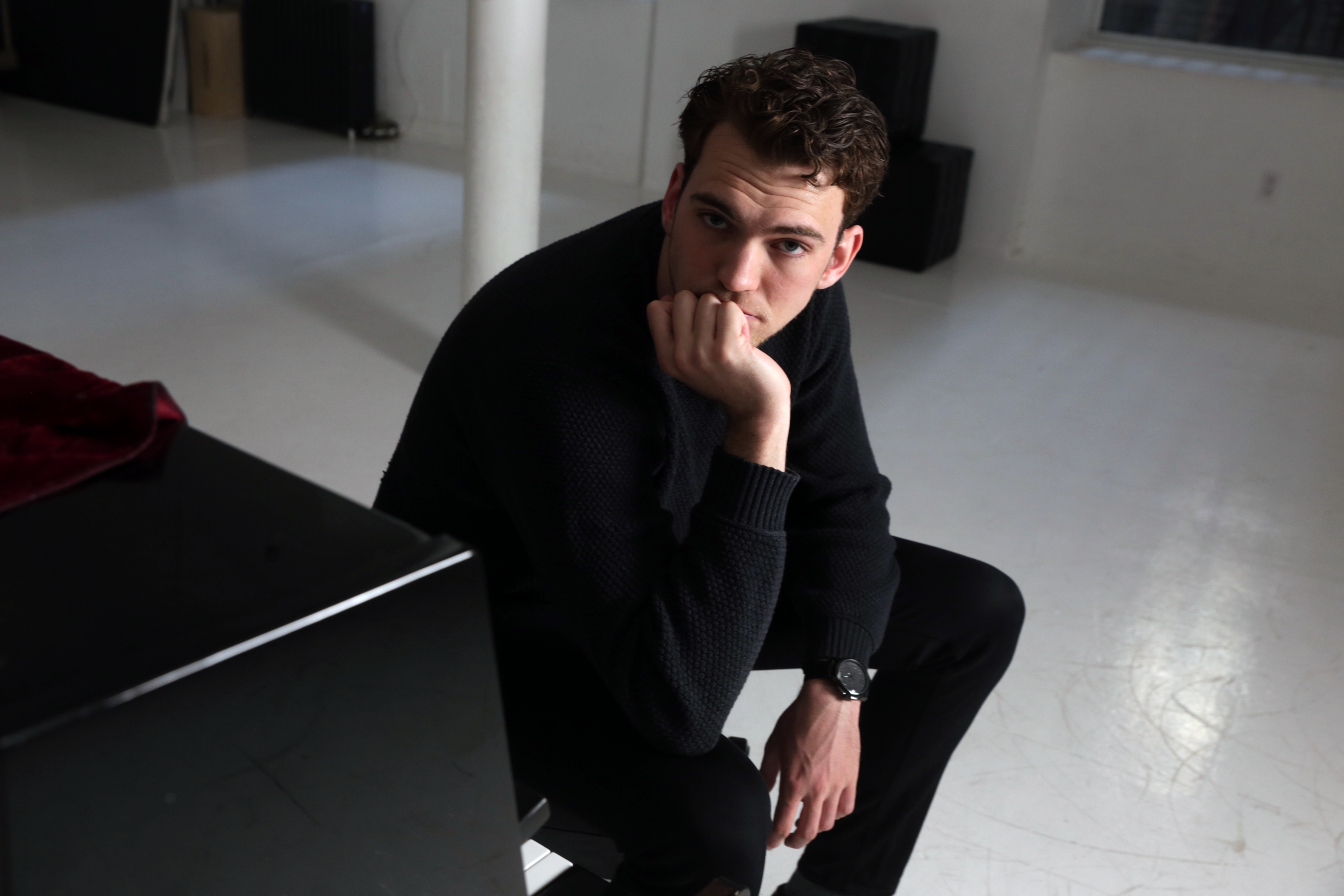 "At its core, 'Tell Me How It's Worth It' is about leaving behind what's no longer good for you in order to find what is," Cade explains of the EP's concept. "Each of the five songs play a different role in that process and an important thing to note is that the story isn't exactly linear, because in my experience, the process of leaving someone or something for the greener grass is always messy. Each song came together a little bit differently—there are songs that were written right in the heat of a feeling while there are others that are written with a little more perspective after the fact. Ultimately, this group of songs made the most sense because they perfectly describe a heavy period of transition in my life."
How did you become an artist?
This is such a complicated, yet simple question. I became an artist by finally making the decision to go for it. Music has always been such a big part of my life and it was being put on the backburner due to various commitments like school and basketball; at a certain point, I had to put my foot down and prioritize my passion. It's the best decision I've ever made and it's a decision I continue to make every day.
What is your favorite track on the record and why?
Obviously, I love every song for different reasons, but I'd have to say that my personal favorite is probably "Afterparty". It's the most vulnerable track on the record and it might be my favorite songwriting and production on the record as well. One of my favorite lines I've ever written is, "Hold 'em on the West Side/Going against those who raised me/I'm chasing two jacks with wine."
Any funny anecdotes from the time you were recording or writing the album?
The first song I wrote that made it on the EP was "Loverly High," and I've been saying that I wrote this whole record while I was living in Brooklyn, but now that I'm thinking about it, that's not quite the case. I wrote "Loverly High" a couple days before I moved out of my apartment in the East Village, in a half-packed-up apartment. I remember writing that song sometime in the evening and being extremely excited about it—I stayed up really late tweaking it into a satisfactory first draft, but I eventually tried to go to sleep. I'd been struggling with insomnia for the previous couple of weeks as a result of the stress of moving and being freshly out of a long term relationship, so I never fell asleep that night. I ended up giving up trying to sleep around five or so in the morning and I decided to run to the East River, all the way around the tip of Manhattan, and then up along the Hudson; I think it was around eight miles in total. While I ran, I listened to my rough first draft voice memo of "Loverly High" from the night before over and over (in between what I'm remembering to be Lorde's Melodrama, Fun.'s Some Nights, and Taylor Swift's folklore all front to back). I've only pulled a few true all-nighters in my life and I know I will never forget that one.
What are some sources of inspiration for your lyrics or storytelling?
I try to be inspired by as much around me as possible, but I would say that what I'm inspired by mostly comes down to life experiences and songs that move me. At the end of the day, like a lot of songwriters, I end up writing a lot about relationships, but usually there's more to it than that—to me, at least.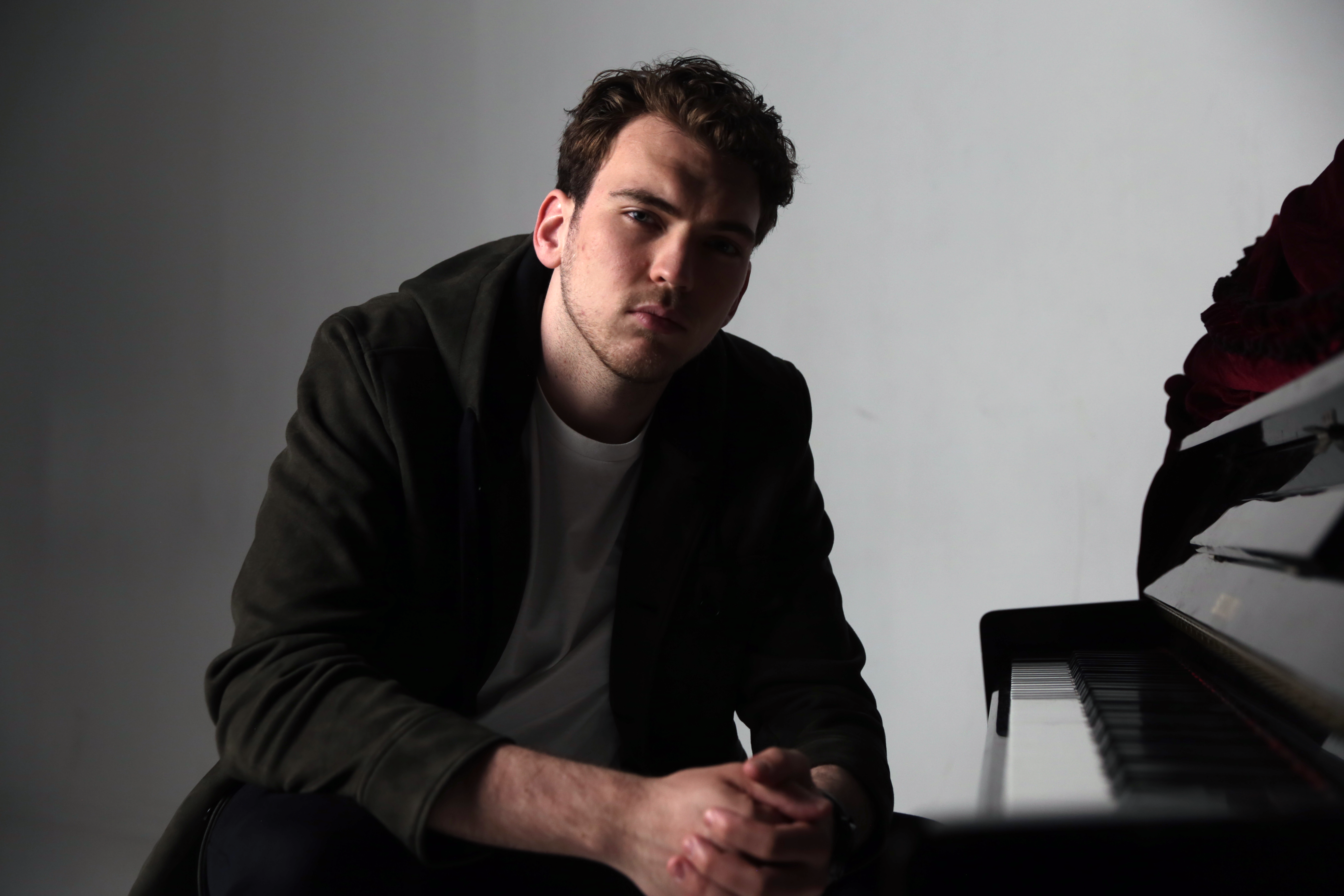 What's a record or artist that shaped your creativity?
Red by Taylor Swift has always been one of my favorite records of all time from one of my favorite artists of all time, and it's such an important record to me because of how eclectic it is. She's famously said that it isn't a very "sonically cohesive" album, but I think that's why I love it so much. Red taught me one of the most valuable lessons any artist or person, even, could learn—that you never have to be confined to just one thing. I've taken that lesson to heart in my music and my life and I'm so grateful for it.
Who is an artist or band you look up to these days?
Obviously there are so many artists I look up to, but Phoebe Bridgers has been my most recent obsession. I've gotten really into her stuff within the last 6 months (I know, I can't believe I was so late to the game) and I've been studying her writing because she's such a special songwriter with an amazing career ahead of her. My favorite song of hers is "Chinese Satellite"—I've never quite felt like a song was written for me until I heard that song. It's one of my favorite songs of all time now and when I saw her play it at Gov Ball a few weeks ago, I had full-body chills.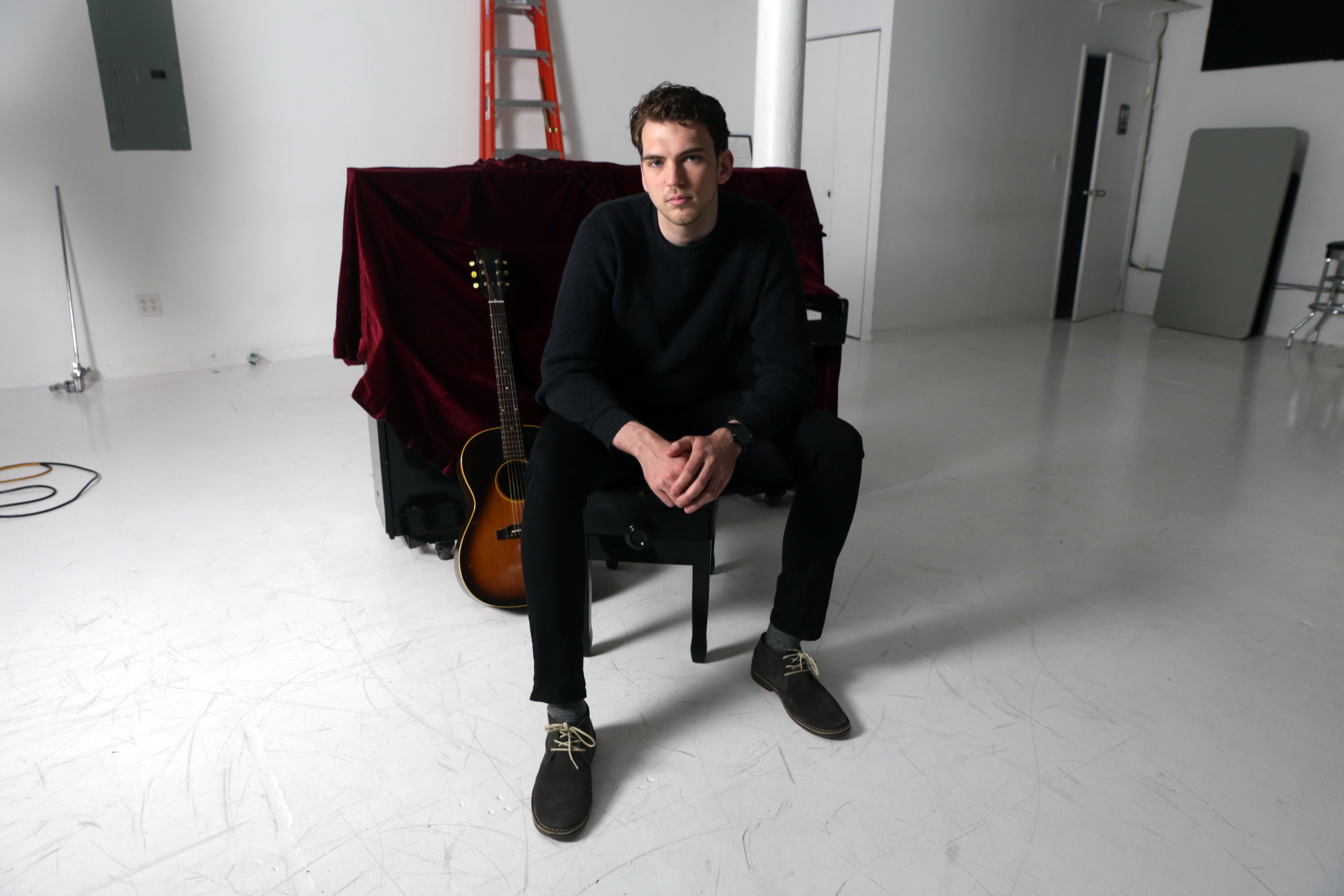 Any future projects in the works?
Without giving too much away, I'll say that there are songs that have already been recorded that will be released and are not on this EP. I'll even venture to say that I'm even more excited and proud of what's waiting to be put out than anything on this record. Good things are coming.
What does music mean to you?
Music means everything to me. I know it's cheesy, but it's tough to describe what it means in any other way. I really could never live without music and that's why I'm working so hard to make it the biggest part of my life.
How would you describe your sound to someone who has never heard you?
My really quick elevator pitch is: Imagine if The National made a Taylor Swift record endorsed by Jack Antonoff, Chris Martin, and Ben Folds—now you essentially have a Cade Hoppe record.