Brooklyn-based collective Sammy Rae & The Friends have announced a slew of additional dates on their immense 2022 U.S. headline tour including a stop of Terminal 5 in NYC and adding a second night at the Royale in Boston after selling out the first at the 1200 capacity venue! Over the past year Sammy Rae & The Friends' draw has grown exponentially in each market – selling out venues nationwide in some markets they've never played and doubling and tripling venue sizes in most cities.
News of the extended 2022 headline tour comes during the midst of a successful 2021 for Sammy Rae & The Friends as they support their new EP – Let's Throw a Party – released on Nettwerk Records earlier this year. Fronted by queer powerhouse vocalist Sammy Rae, the live shows are a pillar of the band's allure as they work hard to ensure a sense of community and inclusivity at their shows.
How did you become an artist?
I listened to a lot of classic rock bands as a child. When I was 12 I watched a segment on VH1 where Bruce Springsteen was talking in-depth about the lyrics behind some of his most popular songs, and for the first time I understood songwriting as a craft. A marriage of music and words to convey a large idea. From then on, I wanted to form and lead a band. I never wanted to pursue the thing on my own, I knew I wanted a large band full of talented and unique individuals who would all share the spotlight. That takes the pressure off me as the front person, and it lifts morale with my band members. We're a team, and a family.
How do you think this record is different from your past ones?
'Lets Throw A Party!' features my full-time band. Shortly after the recording of 'The Good Life' we went through a personnel change, as I had met players more aligned with my career vision and the sort of music I wanted to make. It was special to go into the studio with my family and make this EP. 'LTAP' features songs written from a place of much more confidence and self assurance than 'The Good Life' which I wrote when I was very new to New York City and the music scene in general. In short, its a culmination of my years growing as a professional band leader and writer, and written with a clearer audience in mind.
Favorite track on the record and why?
'Jackie Onassis' is a clear audience favorite. It's a female empowerment song, it's a queer anthem, it's an underdog story. All of these themes really resonate with our audience and it's been really special to watch them receive it with so much love and gratitude. It's also a vocal challenge for me and it's given me a chance to learn a lot about what I'm capable of as a singer.
Any funny anecdotes from the time you were recording or writing the album?
A lot of it happened during late 2020, as we were just adjusting to post-quarantine life. We worked in the studio in masks, myself and the horn players only quickly lowering them to record. It brough eye contact and communication to the forefront of the process in a new way, and I think working together to ensure everyone felt safe and taken care of was a huge moment of camaraderie for all of us. We also weren't performing live, so we went to great lengths to give and source encouragement from each other.
What are the dynamics within the band? Who writes the lyrics, who's in charge of arranging the tunes etc?
I'm the primary writer. I write the lyrics, melodies and most chords to the songs. Then I take it to Will, our guitarist, who helps flesh out more interesting chords. Our bassist James is also our music director, who helps get charts together and flourish out the chords and unison lines for other players. I send my ideas for horn lines to the horns and we work in a sectional to fine-tune and improve them. I write background vocal parts and relay them to our singers, and our percussionist pulls it all together. We often say that while I'm the writer, the song isn't 'breathed to life' or 'found' until we're all in the room offering the unique things each of us offers. All of us come from very different musical backgrounds, which is really liberating. It helps us never pigeon-hole our sound into a particular genre, and allows us to push boundaries and find consistency in our uniqueness. You can't really compare our sound to anything else, because we are a culmination of so many different inspirations. Allowing each musician to bring their own magic is hugely liberating.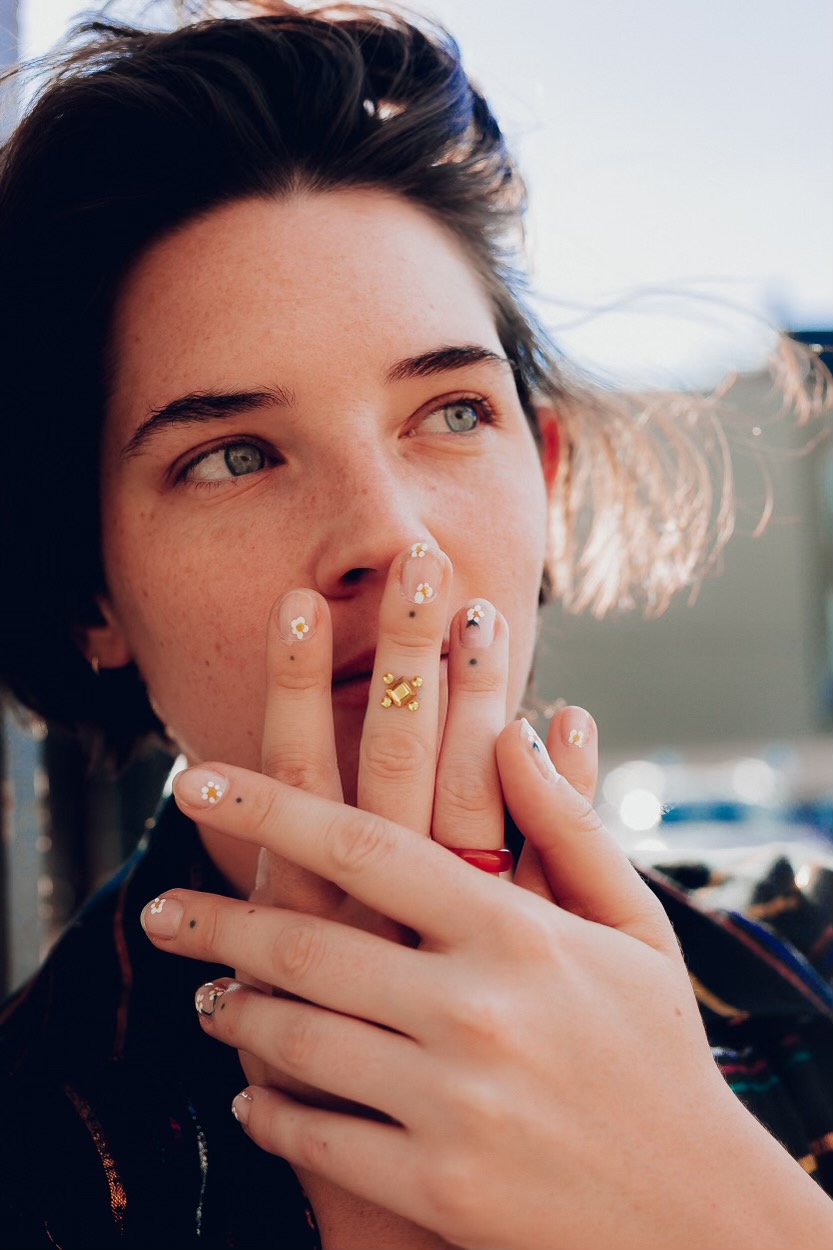 What's a record that shaped your creativity?
I feel really deep into the Wings discography over quarantine. 'Band on The Run' and 'Back To The Egg' were favorites of mine, and really encouraged me to push the envelope in terms of what can be done in a single song. These records inspired the long run times, synth elements, orchestral elements are a lot of the composition of the new EP, mainly 'Let's Throw A Party!' the single, which is a huge nod to both Wings and my constant career inspiration, Bruce Springsteen & The E Street Band.
Who is an artist or band you look up to these days?
I've recently fallen into a Greta Van Fleet worm-hole. I'm obsessed with classic hard rock, and what they are doing to preserve and adapt the genre is really impressive to me. On the complete opposite side of things, I'm in love with Doja Cat and her most recent album. Seeing a female writer, singer, rapper and dynamic performer who is clearly in the driver's seat of her career, constantly adapting her artistry, an extremely versatile artist, and a down-to-earth person is majorly inspiring. I've also spent a lot of time revisiting old favorites of mine who are still making music, like Bruce Springsteen, Paul McCartney and The Rolling Stones, and I meditate a lot on themes like 'sustainability' and 'longevity'. I have no idea how those icons of their genres keep at touring and recording for so long, but there's clearly something to be learned there.
Any future projects?
We want to immediately start recording a new single, which we have been trying on a few stages. We hope to release a 5 song EP of new material, one single at a time as we get into our first tour-bus tour and our first shows on the West Coast. We're relatively new to touring, and doing so much of it recently has really brought us closer to one another and given us a better picture of how important our work is to our fan community. Our main goals, along with releasing new songs and music videos, is to really master what it means to be a large group of people traveling together and caring for ourselves and our audience. I'm extremely proud of the work we've done in the last four months of traveling, and all we have learned. We're on a tour bus playing for dozens of cities this winter into spring, and we are overwhelmed with gratitude. We are committed to finding the best practices for keeping ourselves healthy and grounded, maintaining our commitments to our community, growing and improving as individual musicians, and putting on the best show we can every single night.
What does music mean to you?
Music is why I'm alive. Music is my dearest friend, and my life partner. It is an integral part of every moment of my life. I spend all my morning have coffee with a record from my collection, and winding down after a day of work with another record. I am a constant student of music, and am always learning from iconic artists who have come before me, and artists who are doing the same things I am doing: growing and honing their craft and audience. I was born to sing, lead a band, and write songs. There isn't much else I'm particularly good at, interested in, or could picture myself making a life out of. I'm always looking for new ways to use my talents, improve my singing and playing, and growing as a presence in front of a crowd. It feels very good to be at a point in my life where I consider myself and admirable professional, and I'm incredibly honored to advise newer artists on the development of their careers. We all have different approaches to our art, and we can all always learn something from each other. It feels good to be a musician.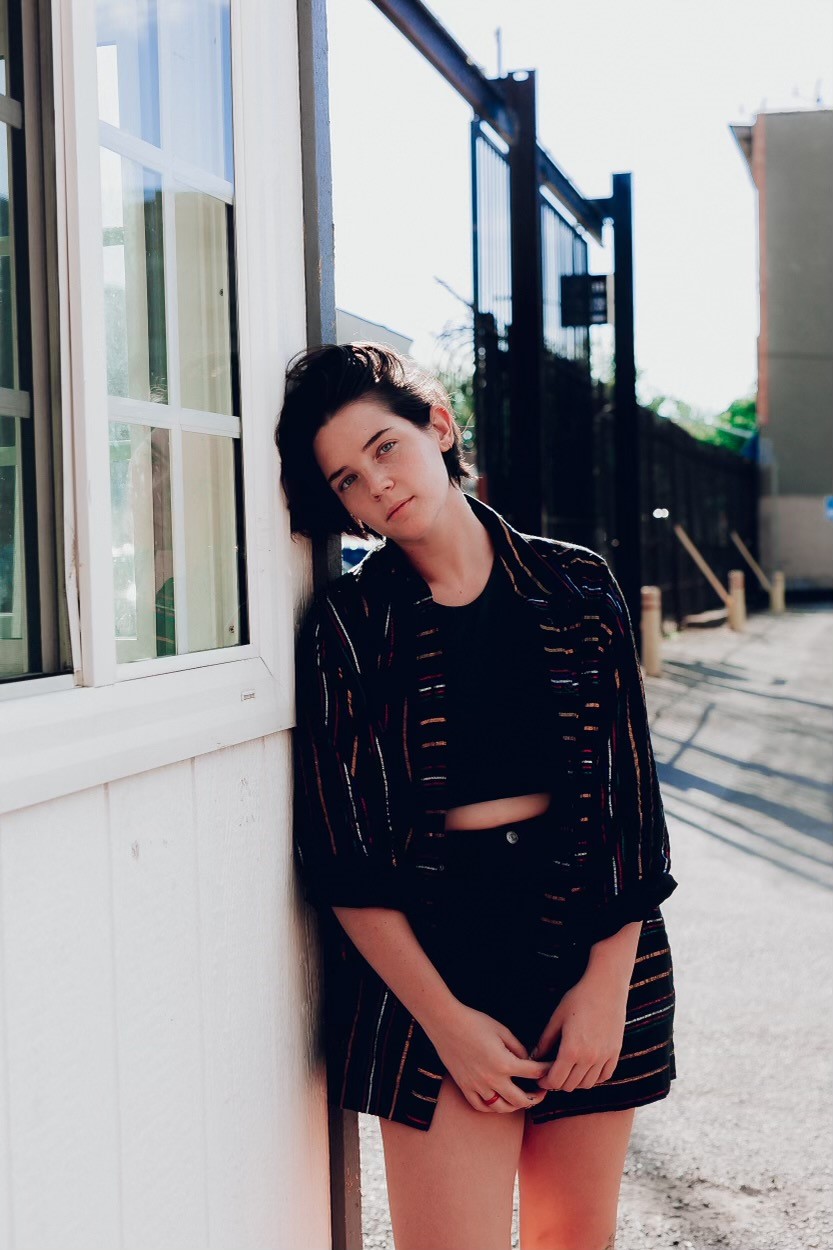 How would you describe your sound to someone who has never heard you?
Our band has players from influences and studies in jazz, world, folk, classic rock and funk. We learn from one another and share our inspirations with each other constantly as we consume new music. It's a menagerie of genres, and there is something for every listener. At the forefront is my voice, formed from inspirations in female jazz singers, classic rockstars, and folk artists. Featuring two saxophones, our music is highly is very melody driven, and stays with you. We play really hard, and we do it all for our audience who we care for very deeply. We have a lot of fun onstage and in the studio. You can hear the joy and gratitude on the records.
Catch Sammy Rae & The Friends on tour now through Spring on 2022. All confirmed dates can be found below and tickets are on sale now. For all up-to-date information on new music and performances, stay tuned to www.sammyrae.com.
Sammy Rae & The Friends Confirmed Tour Dates
October 14th @ The Met in Pawtucket, RI
October 15th @ Higher Ground in South Burlington, VT (SOLD OUT)
October 16th @ Pearl Street Ballroom in Northampton, MA
October 17th @ Westcott Theater in Syracuse, NY
October 22nd @ Virginia Credit Union LIVE! in Richmond, VA (With Lake Street Dive)
November 17th @ Knickerbocker Theatre in Holland, MI
November 18th @ Lincoln Hall in Chicago, IL (SOLD OUT)
November 19th @ Barrymore Theatre in Madison, WI
November 20th @ The Backroom at Colectivo Coffee in Milwaukee, WI (SOLD OUT)
January 16th @ City National Grove of Anaheim in Anaheim, CA
January 18th @ 191 Toole in Tucson, AZ
January 19th @ Crescent Ballroom in Phoenix, AZ
January 20th @ Belly Up Tavern in Solana Beach, CA
January 21st @ Teragram Ballroom in Los Angeles, CA (SOLD OUT)
January 23rd @ The Chapel in San Francisco, CA (SOLD OUT)
January 25th @ Sessions Music Hall in Eugene, OR
January 26th @ Doug Fir Lounge in Portland, OR
January 27th @ Tractor Tavern in Seattle, WA (SOLD OUT)
February 25th @ Neighborhood Theatre in Charlotte, NC
February 26th @ Center Stage in Atlanta, GA
February 28th @ Cat's Cradle in Carrboro, NC
March 1st @ Jefferson Theatre in Charlottesville, VA
March 4th@ 9:30 Club in Washington, DC
March 5th @ Theatre of the Living Arts in Philadelphia, PA
March 9th @ Water Street Music Hall in Rochester, NY
March 10th @ Town Ballroom in Buffalo, NY
March 11th @ Horseshoe Tavern in Toronto, Canada
March 13th @ Majestic Theater in Detroit, MI
March 14th @ The Columbus Athenaeum in Columbus, OH
March 15th @ Memorial Hall in Cincinnati, OH
March 17th @ Old Rock House in St. Louis, MO
March 18th @ Metro in Chicago, IL
March 19th @ The Vogue in Indianapolis, IN
March 21st @ Beachland Ballroom in Cleveland, OH
March 22nd @ Mr. Small's Theatre in Pittsburgh, PA
March 24th @ Infinity Hall in Hartford, CT
March 25th @ State Theatre in Portland, ME
March 26th @ Royale in Boston, MA (SOLD OUT)
March 27th @ Royale in Boston, MA
April 30th @ Terminal 5 in New York, NY
August 26th @ Beach Road Music Festival in Vineyard Haven, MA