Composer and vocalist Staytus will soon be unleashing her debut 13-track album, Disease Of The Mind, a seismic first strike on the goth/industrial scene, where she sings about heartbreak, despair, resentment, and reality slipping away.
Staytus is sharing three singles that set the tone of the immersive album. She wrote, sang, produced, and recorded Disease Of The Mind, as well as played every instrument on the record. Built on elaborate synth-scapes, with distorted, warped guitars, and pulsating beats, the album's industrial soundscape takes you on an emotional catharsis.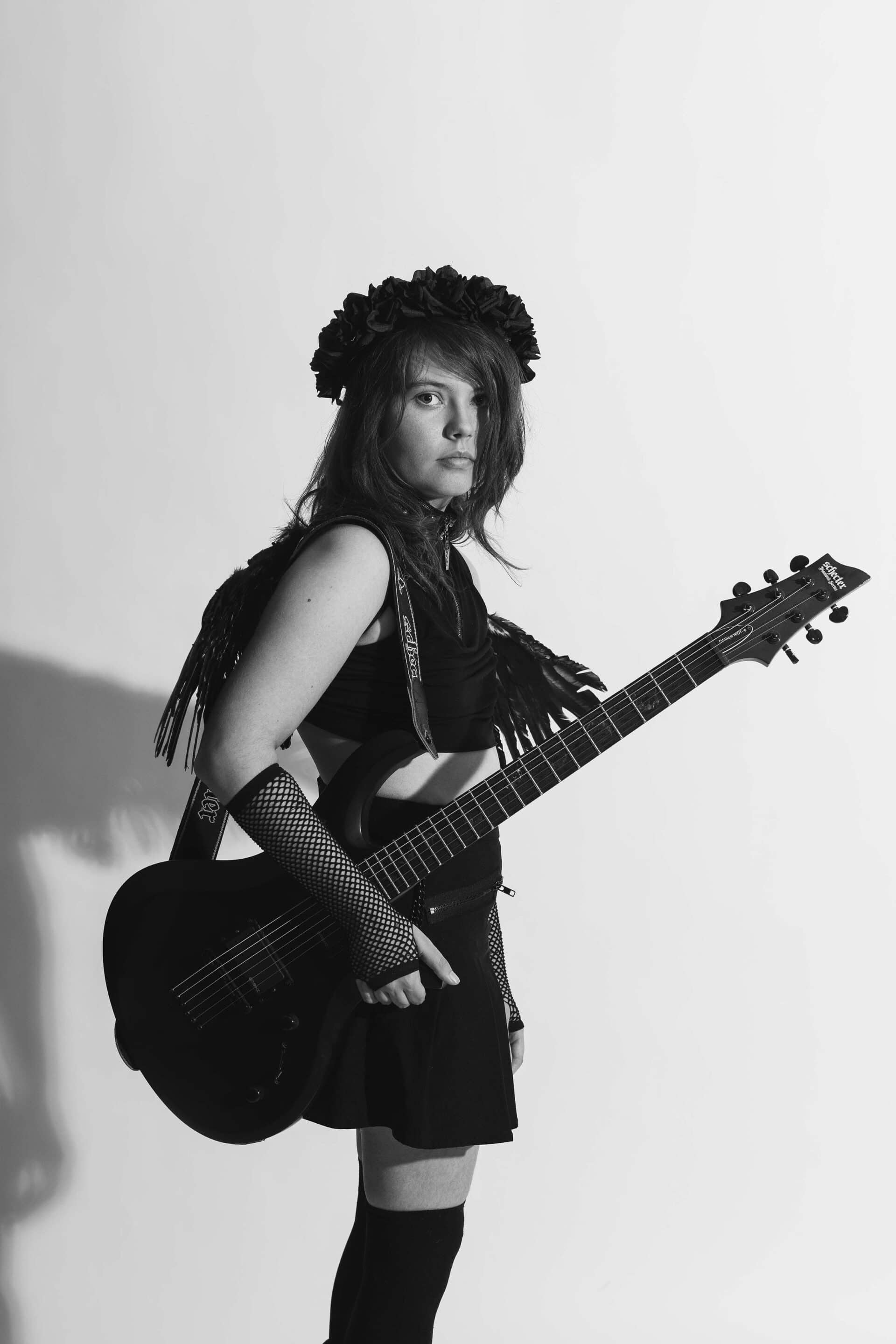 Staytus worked with Grammy-nominated music producer Adam W. Berg for Disease Of The Mind's final mixing and mastering at Manifest Music, a state-of-the-art music production facility in Santa Monica, CA, that offers artists the ultimate sonic experience. Abrasive and aggressive, the production of the album reflects the uncomfortable turmoil of the material. Staytus meshes dark, poetic lyrics with visceral vocals that demand you feel her anguish and pain.
"I had to write Disease Of The Mind to cope with my mental health struggles," said Staytus.
"I truly felt like a broken, fallen angel when I composed this album. Acknowledging your feelings of hurt, anger, and despair can help you move through them to find hope and relief."
The first song, "Dreams From Hell," is a sonic, visceral piece describing the pain and anguish of experiencing abuse over and over again. The second track, an emotional plea for validation and love before time runs out, is called "Hourglass." The third song, "Part of Me," is a haunting, melancholy appraisal of unrequited love.