LANDR (landr.com) is releasing a new suite of tools, LANDR FX, designed to bring studio expert-level mixing finesse to all. FX offers more efficiency to studio expert-level workflows and new levels of polish to serious creators working on a home setup. 
LANDR FX adapts well across a wide range of genres and uses an intuitive interface which allows music makers of all experience levels to get to a great sounding mix fast.
Daniel Rowland joined the company around their first year anniversary and he came from the creative world rather than the tech space.
"I was touring, making records, writing music and all that jazz but I've always had a strong interest in tech so my role has expanded since then and I'm currently leveraging my network of artists and partners to seal meaningful partnerships and collaborations." Daniel told Mundane
"I've been all over the map. I've played on Nine Inch Nails records, worked on music for Pixar and Disney and everything in between so my ears are my best weapon so I'm involved in about every aspect from development and testing to strategy and partnerships"
"LANDR started as an AI mastering tool – he continues – We began with a simple mission: give people access to the right tools to make their music sound polished and refined at an affordable price alongside providing a source of knowledge and resources around that specific subject"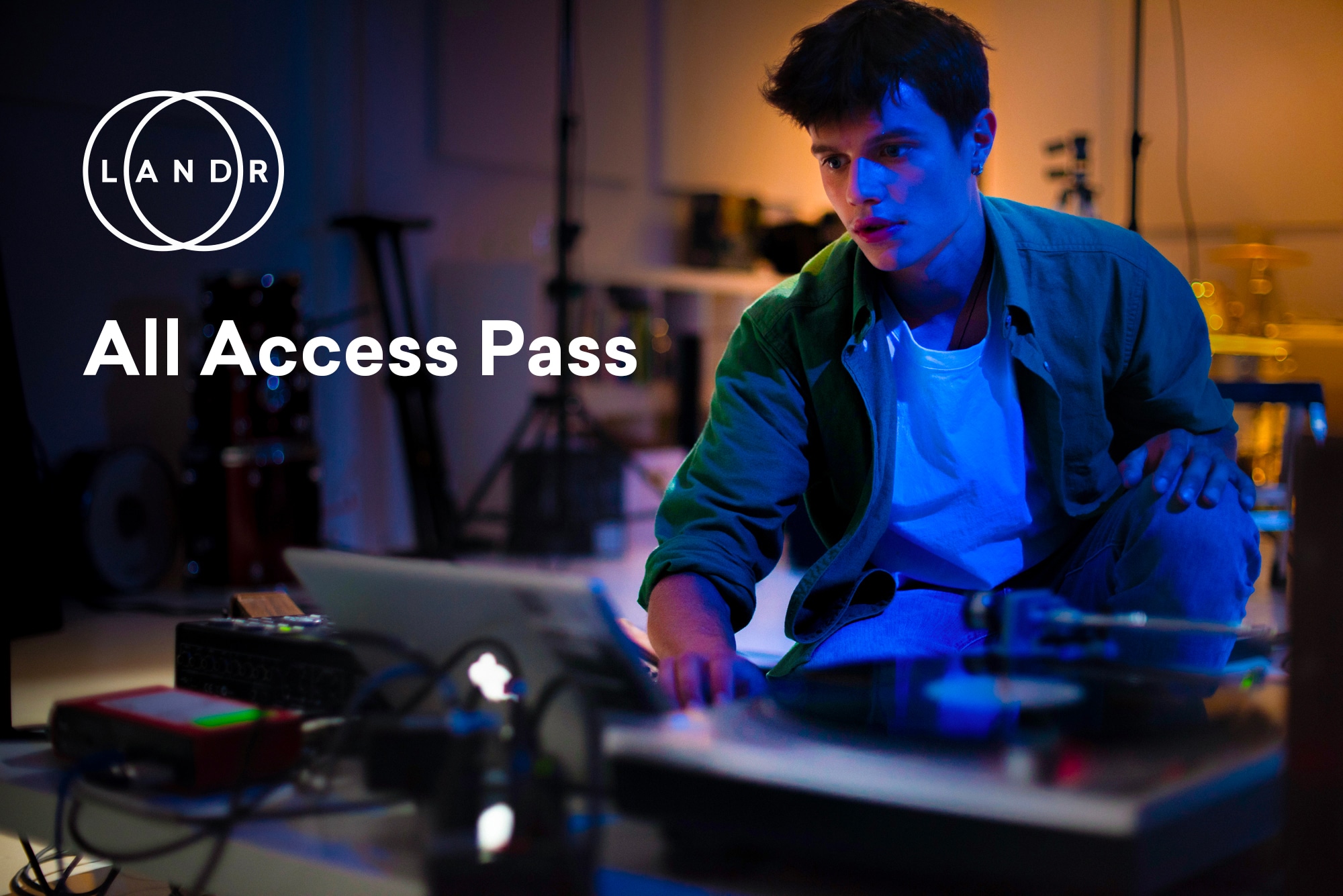 Since then they have taken it a step forward.
"We asked ourselves: well, what are people going to want after mastering their music? Probably distribution, they want people to hear it. They would want to have better production tools and more. So we started adding all of the above in the hope to create a one stop shop for creatives in need of such tools."
Their latest addition is LANDR FX Suite which weaves together five plugins that each feature a single dial, distilling everything crucial to bring a mix to life into one simple decision. Each plugin, powered by Audified, boasts up to 50 presets, which were developed meticulously by LANDR's seasoned and award-winning engineers.
LANDR users can purchase FX plugins a la carte or as a bundle, or take advantage of these plugins as part of an All Access Pass subscription, which unlocks the entire LANDR platform. LANDR FX plugins cover everything most producers, artists, and other creatives will need to make a mix shine or to get a great sound on the fly. They include:
Acoustic: Bring out vibrant tones and rich character in your acoustic and orchestral instrument tracks and samples.
Electric: Add richness, gloss and classic effects to your electric guitar and synth tracks across multiple styles and genres.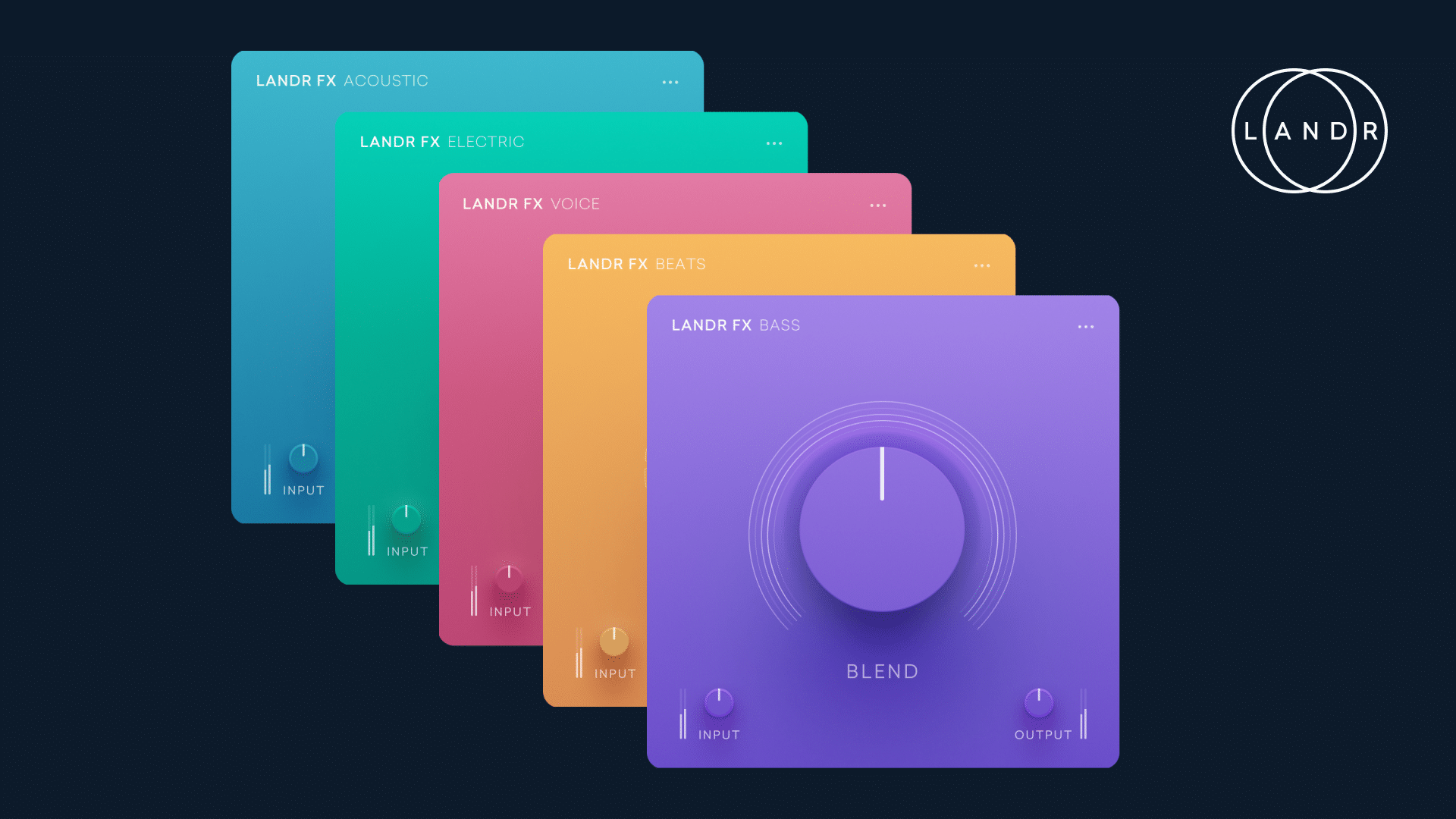 Bass: Rattle the windows, perfect your low-end or enhance the groove with definitive and iconic bass effects.
Beats: Drive your beat home with epic presets that add punch and power to drums from individual kicks and snares to fully loaded buses.
Voice: Perfect and polish your vocal tracks with the help of professionally designed EQ, reverb, saturation, delay and more.
"We've got all these tools now and it's time to make the whole experience cohesive for our users so we put everything we have and put it under one subscription.
Our mission is to constantly add value without getting too expensive and one way we guarantee that is by providing our own line effects and our own virtual instrument called Chromatic which is a loop instrument you can use to make or add to a song but every preset features the image and profile of the artist who contributed to such preset. That way everyone gets paid for their creations but also you get to know and collaborate with an endless pool of creatives."
LANDR FX is part of LANDR's All Access Pass, a simple, high-value monthly subscription that gives creators a wide range of inspirational tools, distribution, and mastering, for just $9.99/mo billed annually. Full details here.