"I dream of an equal future that's secure for everyone, inclusive and non-judgmental, where everyone's uniqueness will be celebrated instead of being questioned."
That alone should be enough of a pull quote to grab your attention. However, Swedish innovative and edgy artist Felin got more coming your way:
"Where girls can walk safely home at night, where boys can cry and show their emotions and be respected for it. Because where there is vulnerability, there is true strength. My heroes are those who dare to express who they are, fully, with no holding back."
Felin, a project created by Elin Blom, plays the boundaries of what makes a pop star — and what a pop star with a perfectly manicured image, no matter how edgy, can say.
With her latest release "Dear Boys", Felin wants to send a letter to "today's men and future generations. I hope that the future will be inclusive and non-judgmental, that prejudices will be erased, that vulnerability will be natural and something beautiful for both men and women and that everyone's uniqueness will be celebrated instead of being questioned."
The message behind the whole record is quite stern and assertive:
"My lyrics on my upcoming album are both personal and political. The next album is called Heroes & Villains and that is also the theme of the album. The good and evil forces that exist in the world.
The songs deal with various injustices or social problems both at a society level and at the individual level and deals with topics such as domestic abuse, climate change and human rights. My inspiration sometimes comes from the news, books, my own experiences or my friends' experiences."
Her story and upbringing led her to build a rebellious spirit and disruptive attitude towards what society sees as the "norm" and especially the specific set of norms society subtly imposed on her.
"I grew up in a small village in Finland, my dad was a stay at home dad and my mom worked. That was weird to many people back then and it's still not usual to have that dynamic in a family, but to me it always felt normal.
I feel like my parents have always been very liberal and I remember growing up that they never spoke in terms like "when you're older and have a boyfriend" but instead said "when you're older and have a partner", so to me I have always felt that my options were open and that there was no shame either way. My hope is that we would have a future where everyone could feel that way.
The music business as so many other fields can be very sexist, but I think it's getting better. I've definitely felt a change after the #metoo movement, although I still think there's a long way to go."
The way Felin sees women's rights and their role and presence in the music business is quite incendiary as well: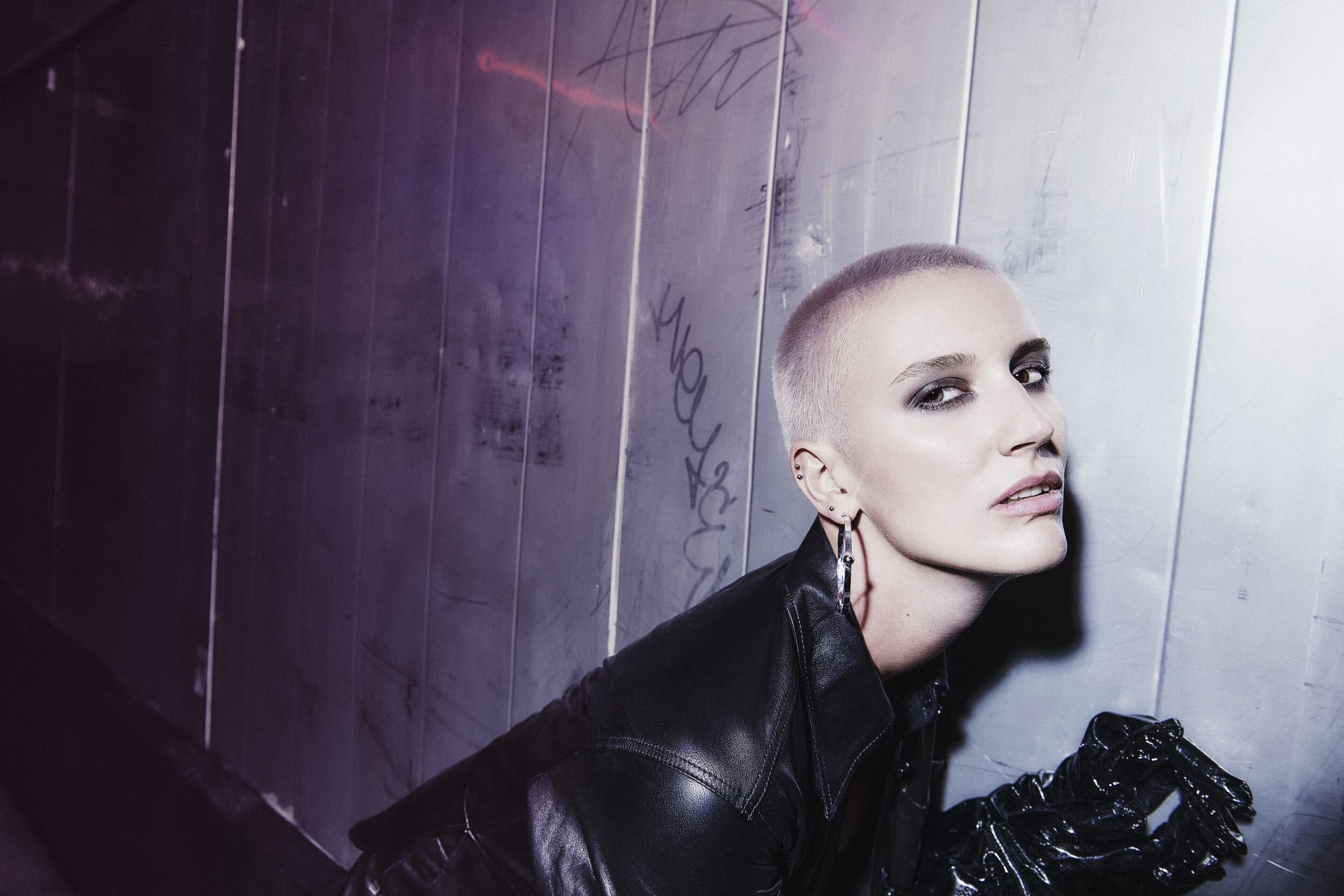 "There's a certain need for women to "make it" in the music business while they're young, because the older they get the more they have to work for it to stay relevant. Also they way many industries literally punish women for having a family and focusing on their career at the same time.
When has a man ever been asked how they balance their career and taking care of their kids? I think these kinds of attitudes are horrible, and I would have hoped that we would have come further already in this day and age."
On top of all of that, her style and aesthetics are also quite outstanding.
"I've always loved artists and bands with a strong visual identity, I love it when I discover a new song only to find that the video lifts the song to yet another level. To me the music and the visuals are equally important. I'm inspired a lot by movies, Tarantino's films are a great inspiration. I'm also inspired by pop art. But really the inspiration can come from anything.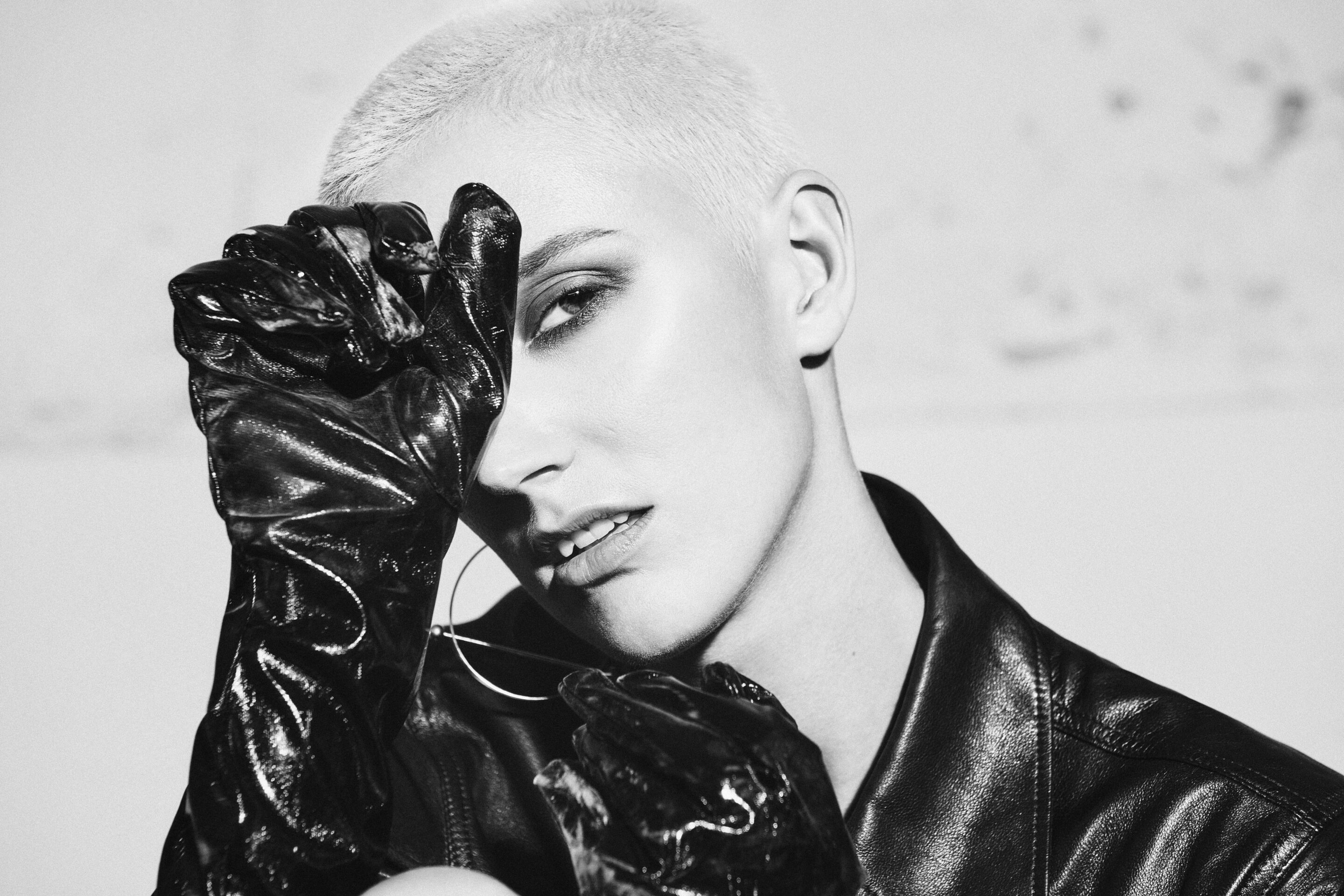 She then continues: "Debbie Harry is such a style icon, Grace Jones as well. I like to play around with an androgynous look with an edge and a little bit of punk. I like to mix trashy with classy. I think fashion should be playful and a way to express yourself."
The music video for "Dear Boys" offers a visual representation of what Felin is: the perfect marriage between disruptive message, iconic style and edgy music.
"Since the song mainly focuses on the societal norms and problems that exist today, we wanted the video to instead pay tribute to the men who already break gender norms, who dare to express themselves fully, who dare to be vulnerable. Because where there is vulnerability, there is also true strength."