First came "Halo"… then comes "Flare," the second single from Amiena's upcoming album, Flares & Halos. The first two singles are in the album title for a reason. "Halo" was a snarky fun and ironic alt-pop single.
While "Flare" is a song about owning the past and letting go of toxic relationships. No regret. No "what ifs," simply closing a chapter and setting fire so there is space for new life. This empowering message tied with a uniquely alluring instrumental.
Amiena is an award-winning international artist with a unique voice. Her music has appeared in various media formats including the hit TV show Bones. She is a voting member of NARAS/Grammys and a writer/publisher member of BMI and ASCAP.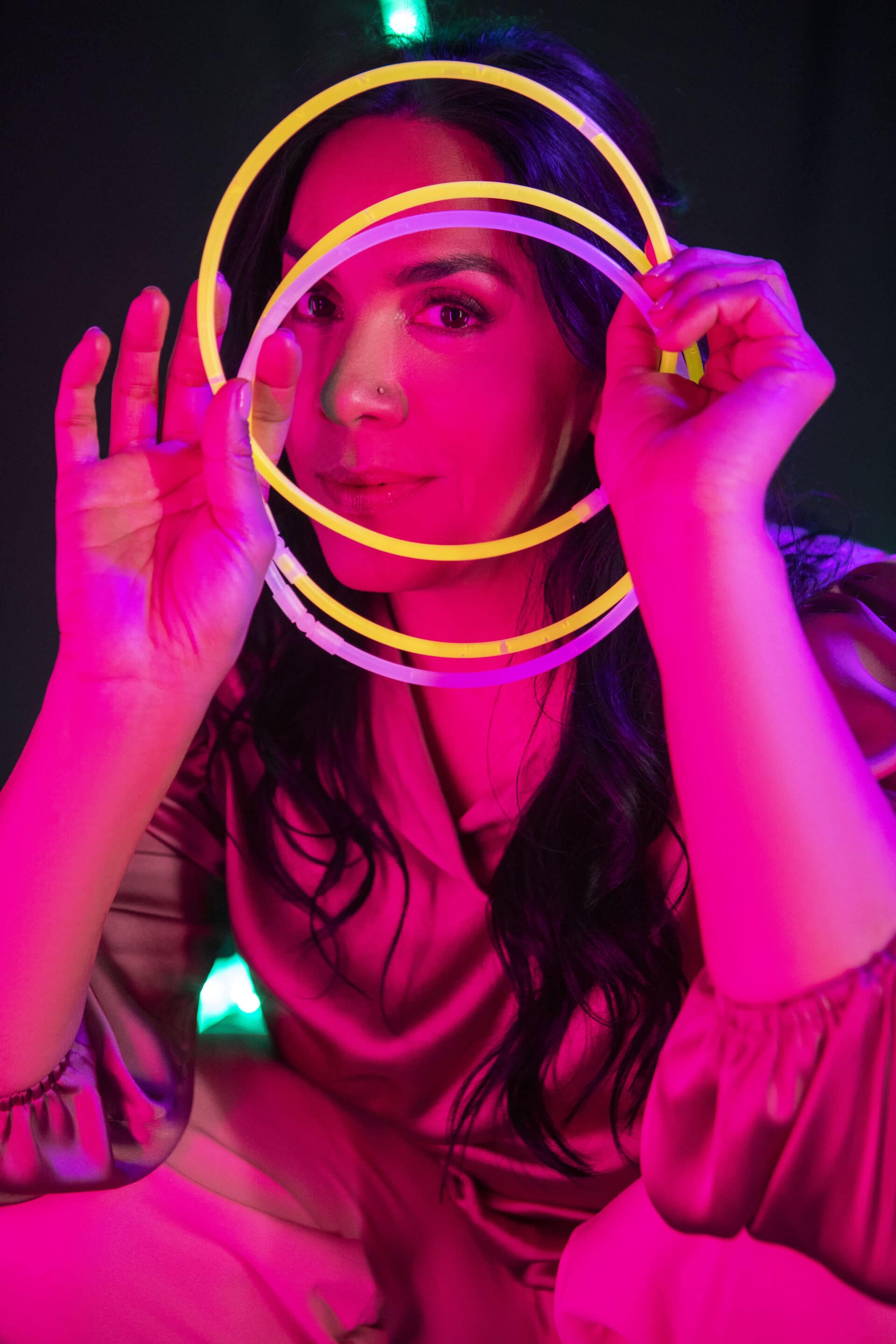 She grew up singing, she told Mundane.
"I think my first solo was when I was about 5 or 6, I sang a song called 'Sunshine.'"
She lists Alicia Keys, Warda, Rascal Flats, Sade, Emeli Sande, Lucas Graham, James Morrison and Aleph as her main influences. However, she confesses that what really "inspires me is life"
Amiena has worked with some of the most respected musicians, co-writers, and producers in the business including: Juno Award Winner and Grammy Nominated producer Adrian Bradford, 2 time Emmy winner, Lars Deutsch, Jeff Cardoni, Dwayne Larring, Kenneth Crouch, Chris Mann, and Nitin Sawheny.
We asked her a couple of questions to get to know her better
Tell us about your single "Halo"
Initially, 'Halo' was about a guy who I often see at a café I frequent. He is always showing off and I find it hilarious. I imagine that he probably lives in his mom's basement. Around that time, I was writing 'Halo', I was also watching Messiah on Netflix.
I realised it is easy follow someone who seems to have all the answers, but all the Messiah on Netflix had was those fortune cookie wisdoms. The song is about more than those two observations though. It is about truth, hypocrisy, living daily life and making fun of this new era of social media hype and the need people seem to have for "likes" and approval.
Who are your top 3 dream collabs?
Ah, that is an easy one: Carole King, Alicia Keys and Ed Sheeran.
How are you navigating the current music scene and industry? Is it a welcoming place for emerging artists?
I really have no idea. I know it is somewhat easier now to be heard by some many people as there are a load of platforms which can now be used to share your music. Yet, in the end, I am like every other indie alt pop artist, I depend on word of mouth from strangers and friends to share what I am doing.
So, on that note, a HUGE thank you to everyone who I know personally and those who I do not know that have shared and listened to Halo. I can't wait to share the next single, "Flare" with the world and then the full album of Flares & Halos!
That's where we always end up with Amiena, life.
"Life inspires my lyrics, my music, my style.Sometimes it is my life, sometimes it is what I see around me – yet, it is always life."