Seattle-based electronic artist Fluencie and Los Angeles-based pop artist tiger lily actually met in the hallways of Seattle's Ingraham high school. At the time, tiger lily was fronting an all-girl grunge band and Fluencie was a regular in the busking scene. Fast forward a few years and they've come a long ways.
Fluencie has been making waves in the Pacific Northwest performing at major festivals like Capital Hill Block Party and opening for acts like Blackbear and Joey Bada$$, while tiger lily's interviews advocating for greater representation of Asian-Americans and other POC artists have been featured in publications globally.
They've joined forces for 'juneau, alaska,' a song inspired by a nostalgia for their high school days. As the lyrics put it, "When I'm cold, I'll think about us, think back to high school and the records that you used to love / When I'm old, I'll think about us, almost strangers we're just close enough." The song will be supported with a music video featuring 2019 Pro Tricking Athlete World Champion Bailey Payne.
We had an interesting chat with tiger lily about her life, inspiration and art.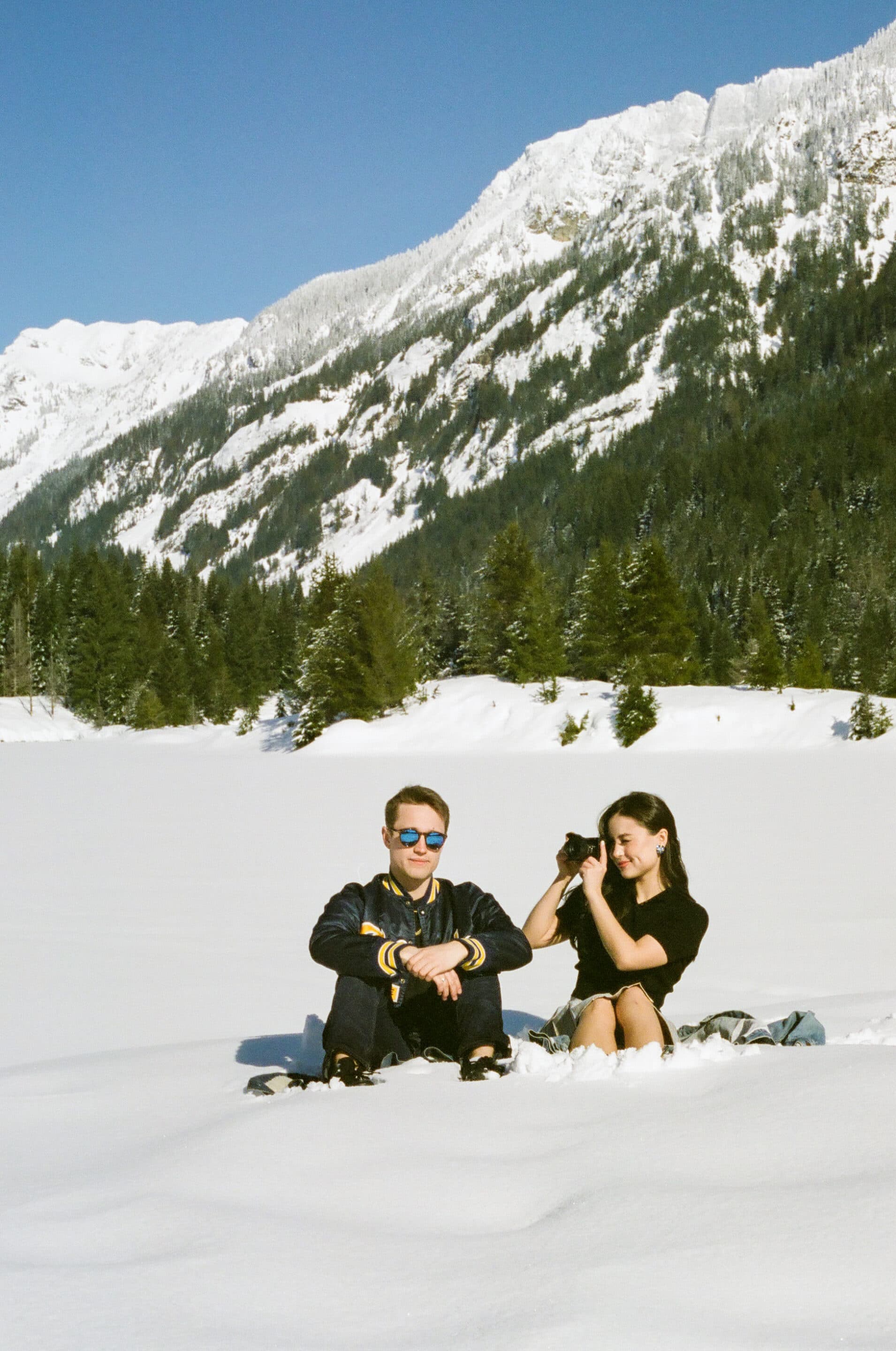 Tell us about the genesis of your project. How did you get to where you are now?
I grew up in Seattle playing in an all-girl dream pop grunge band I started with my sister and cousin when we were in middle school. We released our first album when I was 15 and we were basically playing shows every weekend all through high school. When I went to college, I moved across the country to New York City, so the band naturally broke up, but I still loved music, so I worked on a bunch of solo stuff which became my current project.
What does music really mean to you?
Before I was a musician, I was a poet. To me, songs are really just poetry set to music; the words really hit hard when set to a soundtrack. My favorite songs have lines that burn in the back of your mind long after the track ends.
I remember in college I used to go running every night through the streets of Manhattan listening to my Spotify playlists. There are certain lyrics that immediately come to mind when I think back to that time: Childish Gambino's "and now that it's over, I'll never be sober," Mumford in Son's "but no flame burns forever" – these are the kinds of lyrics that I strive to write. Those one liners that can capture perfectly an emotion, a person, a place, a memory.
Who are your all-time musical icons?
I've definitely retained my musical icons from my childhood. I grew up watching old concert footage and music videos with my Dad of the all-time greats like Kurt Cobain, Tina Turner, Freddy Mercury, Madonna, Prince. To me, they represent the pinnacle of musical genius. This past Super Bowl, I re-watched the footage of Prince performing at the Super Bowl and was just like, "man, if there is anything I want to strive to embody in this life, it's this."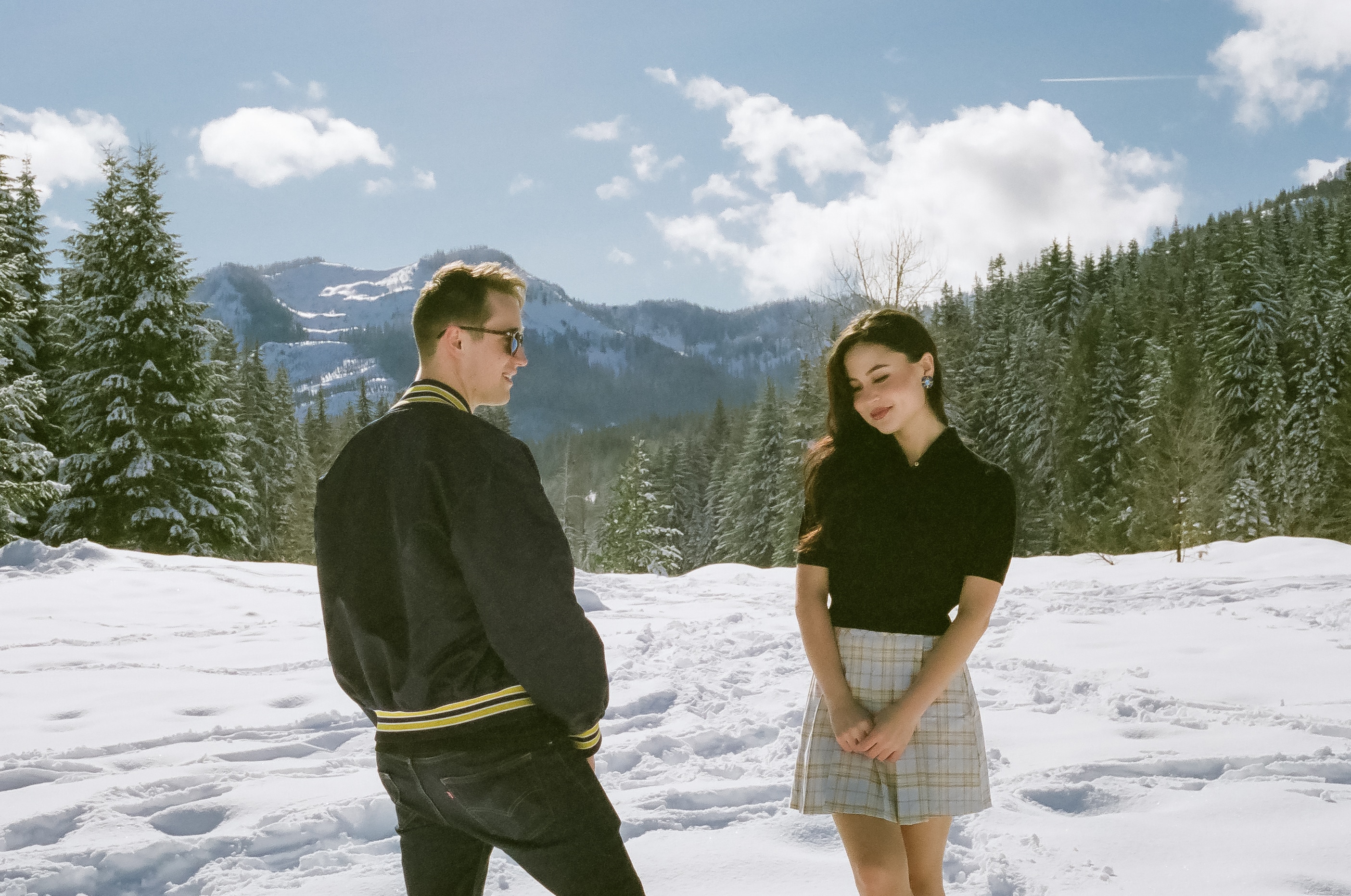 What is your creative process like?
I usually begin by humming a melody while I mess around on guitar or piano until I discover a melody I think is really catchy. From there I'll start writing the lyrics, and once that's done, I'll start thinking about who the perfect producer would be for the track. Once I'm together with the producer, that's when the song really comes to life since a lot of the creative process happens when we're selecting sounds to use and diving into the delivery of the vocals.
What inspires your lyrics?
My inspiration always comes from my own life. For me, it usually comes back to people and cities. All my songs so far have city names and people always ask me why. Often, the city names are not literal, but more symbolic. For example, my latest single is called "juneau, alaska" but I've never even been to Alaska. I named it that since the person it was inspired by used to go to Alaska every summer to go fishing.
Since you love poetry, we gotta ask: favorite author or poet?
For sure! I love reading poetry, especially Spanish poetry. Two of my favorite poets are Federico García Lorca and Pablo Neruda. I love the form of poetry and studying how poets evoke powerful emotion through only a few words perfectly combined. When I write my own lyrics, I'll go through hours of revisions to get them synthesized down to my vision of perfection.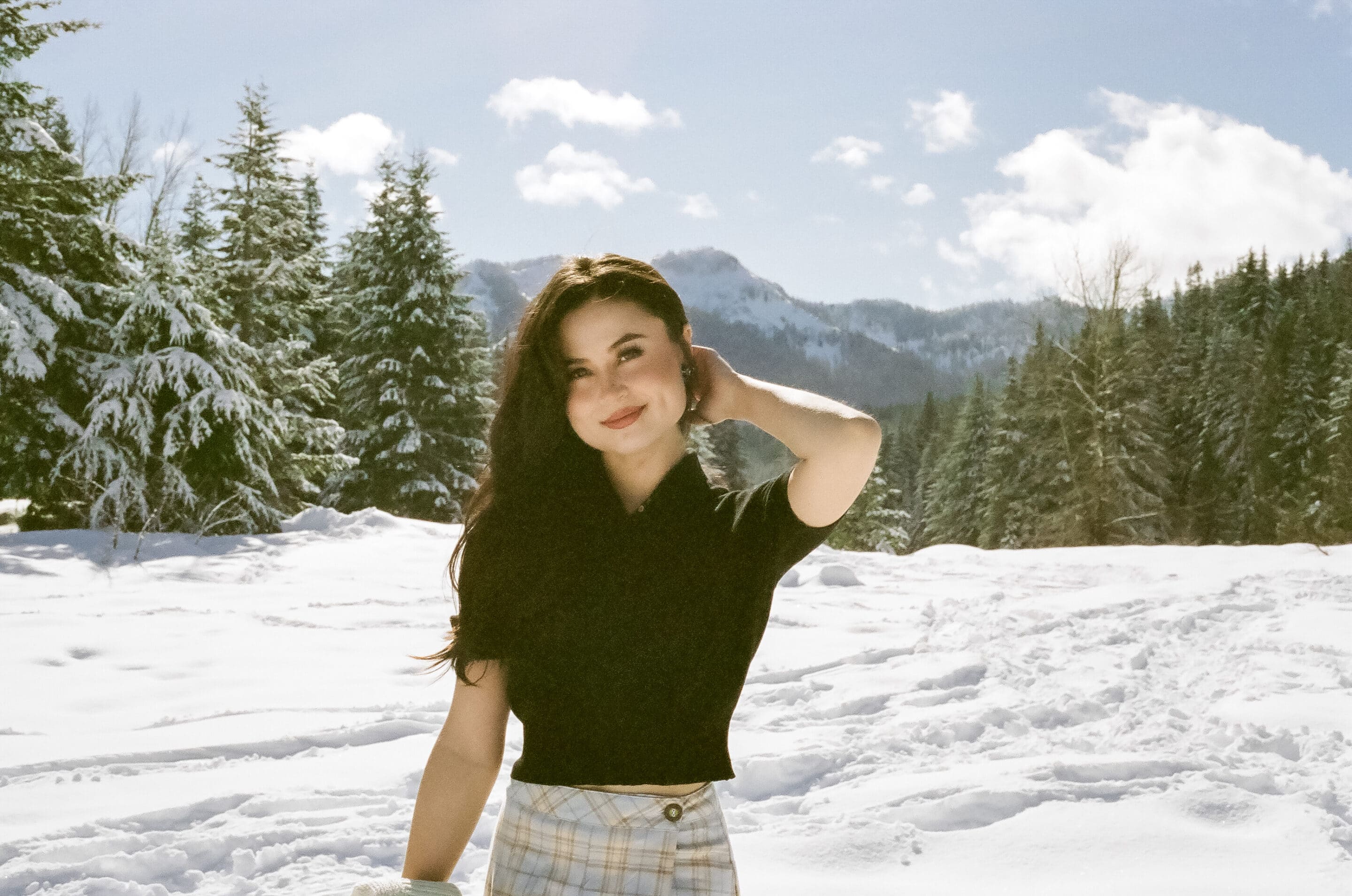 Tell us about "juneau, alaska"
My latest release "juneau, alaska" was inspired by a friendship I had in high school. I feel like there are certain people you meet in life that capture you; you feel like you've known them forever right off the bat.
That's how this muse was for me; even years after I moved away and we fell out of touch, they continued to fascinate me and so I wrote this song. The lyrics and title were inspired by the lyrics of Bon Iver, another favorite artist of mine in high school.
I love the lyrics to this song since they really read like poetry. The first verse goes like this: "you can be my hometown / my somehow / those green lights / you can be my badlands / Alaska / the frostbite / you can be shipwreck / my downfalls those blue eyes / you can be my wild west / my regrets / the last flight".
My favorite line in the entire song is "you were never just a memory," because that's really the message I was trying to capture. That years later I was still thinking about this person, not even romantically, but as a muse. Something about their energy continued to capture me artistically and that's what inspired the song.
What's the future looking like for you?
I'm about to hit the road and make new adventures and new music! Nashville, New York City, Mexico, London, and then the rest is to be determined. That's probably why all my songs are about cities, I'm always on the run.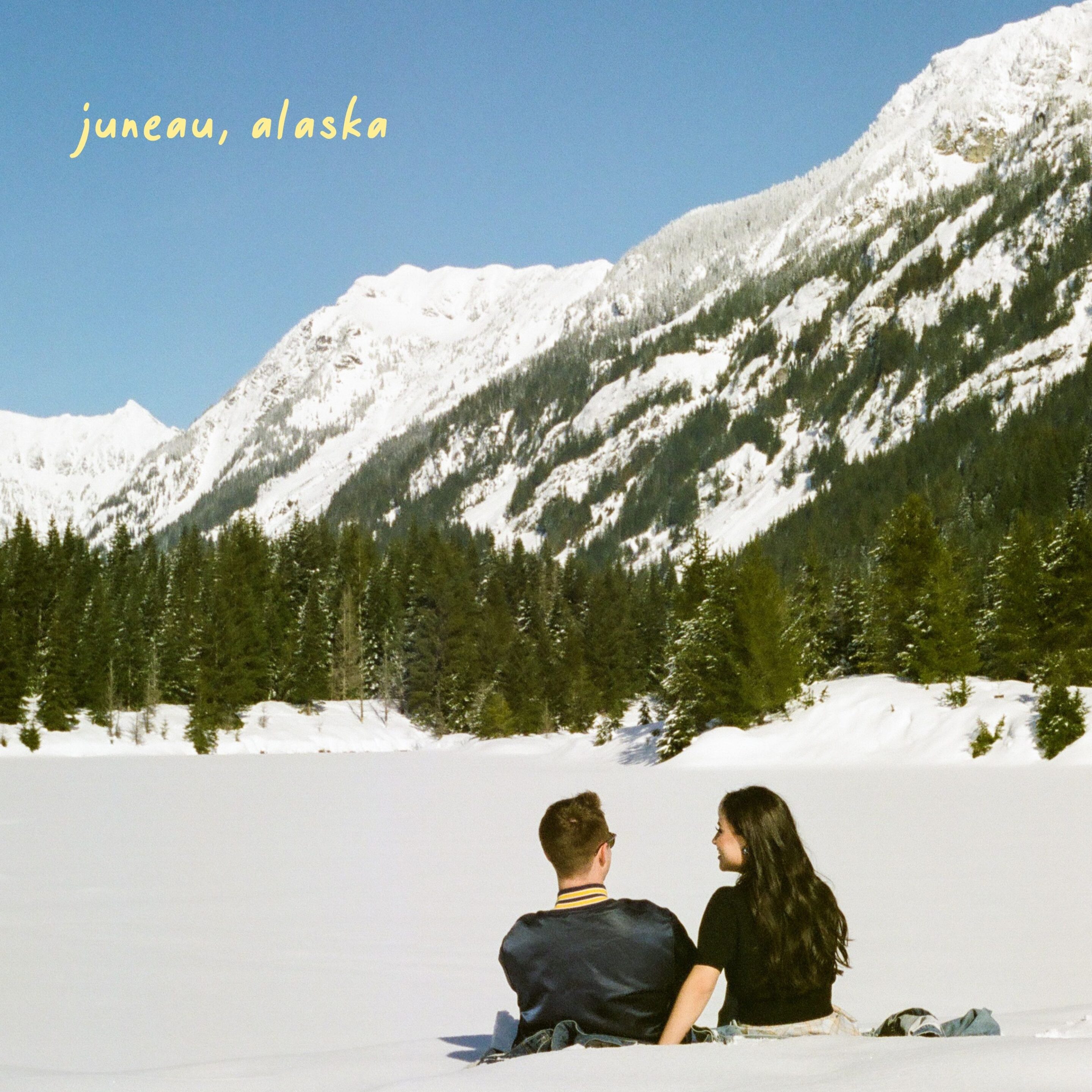 Who inspires your style and aesthetics?
I've always loved the 90s, western style, and rock and roll. I'd say my style icons are Courtney Love, Dolly Parton, and Kate Moss. I don't know if that shows through haha, but in my head, that's whose style I love!
What is the achievement or moment in your career you are the most proud of and why?
Definitely performing for Krist Novoselic of Nirvana. I mean what could be cooler than performing in front of your idol.
What is your advice for aspiring artists that want to achieve what you achieved?
Mindset, mindset, mindset. Because I believe talent is just a precursor to skill, and skill is achieved by hours of effort, and what you need to get to that 10,000 hours is the proper mindset to carry you through the setbacks.
Especially since I've moved to Los Angeles, I've realized everybody wants to be famous, everybody wants to drop a song, and everybody's always talking up how they're going to be the next big thing.
I'm not one to talk like that, I've got a quiet confidence because I know I'm going to achieve what I set my mind to and it's going to be through putting in those 10,000 hours and I don't need anyone's validation to convince me to do it. I'll do it because I know I'm an artist at my core and nothing could convince me to stop chasing my dreams, I'll be doing it the rest of my life regardless of what life throws my way.
If you could change anything in the world, what would you change?
This last year has really highlighted the state of racial injustice in America. Something personal to me was seeing all the attacks against Asian Americans.
It terrified a lot of people close to me and reminded me why it's so important for minority artists like myself to continue speaking out against the lack of representation of certain minority groups like Asian Americans in the music industry.
Having that mission behind my music really drives me to continue being the best artist I can be for myself, my fans, and for the underrepresented artists I hope my influence can help advocate for.