Dance music duo RHYME SO connects the floor-filling beats of Japan's past with witty and cutting lyrical takes on contemporary life, refashioning familiar club sounds into a style pointing forward.
Consisting of prolific producer and Shinichi Osawa (MONDO GROSSO) and emerging poet, producer and all-around performing powerhouse RHYME, this project is helping to craft a new era in electronic sound. The two, as RHYME SO started making music they dub "Blank Post
Genre," a concept centered around creating a blank canvas in response to a digital age overflowing with information. It's a way for sonic refresh, allowing Osawa and RHYME to craft rumbling dance music complete with lyrics poking at modern life.
A new generation of Japanese Dance-Pop , featuring legendary British pop singer "Sophie Ellis-Bextor", and up-and-coming British producer "Wu Hu" and covers of Malcolm McLaren's song in English and Japanese.
You are a killer duo, why did it take so long for us to hear your music?
RHYME: The craft I think just needed time, we aim to create something that is timeless and in itself its own genre, Ya'll not even ready for what's coming.
SO: Whoever planned this was hampered by a questionable event called a pandemic.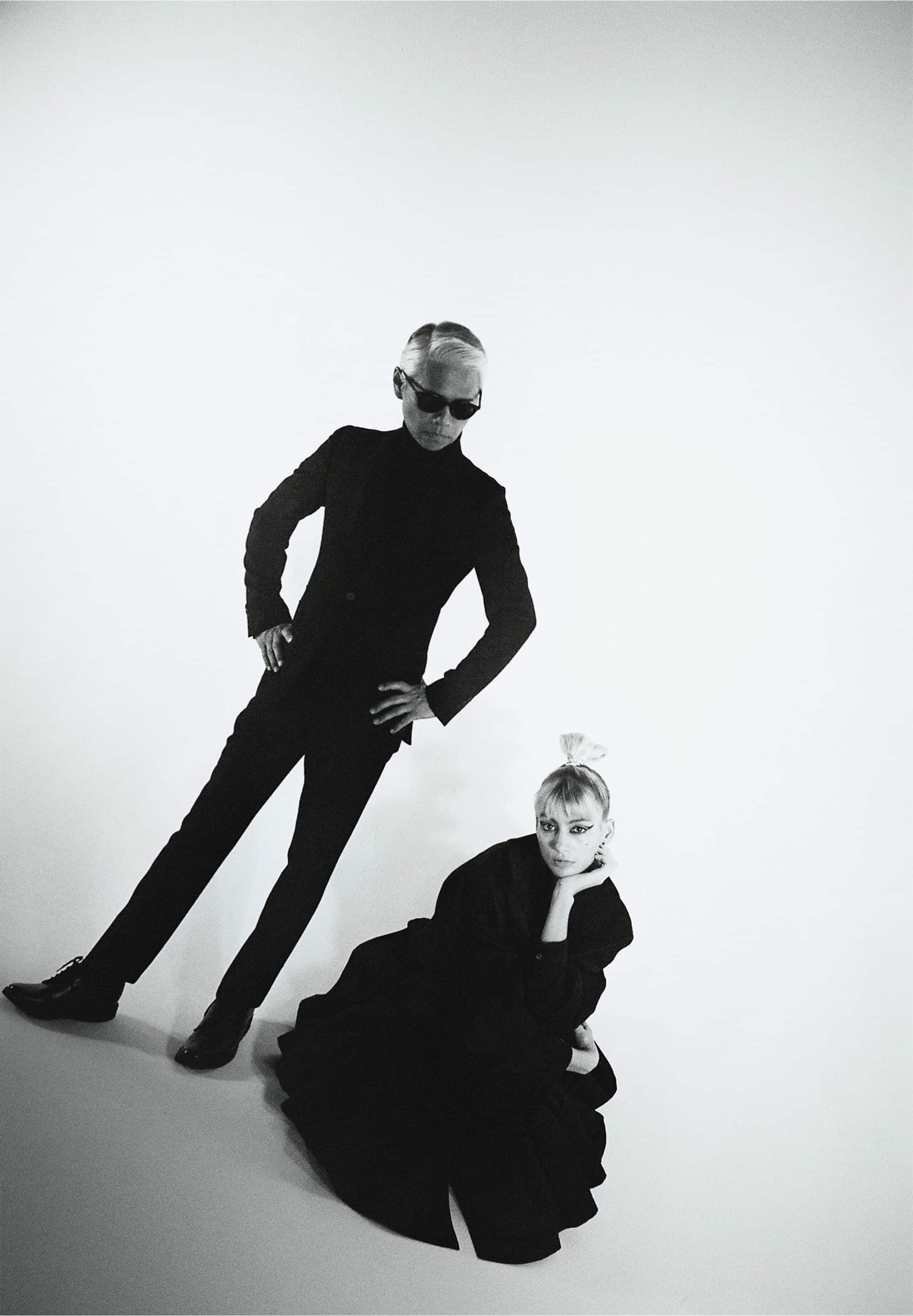 How do you collaborate? What is your process? Please walk us through it
RHYME: When we collaborate together we usually wing it in the songwriting process or have some sort of mood with a current social stir and write in that dent. Usually Shin is on the beat, and I am on the vocals. But randomly and sometimes it's completely the other way round, kind of like opposite day. When we collaborate with other artists, it's really our a&r director OR who set's ups and creates these cool links.
SO: We met Sophie Ellis-Bextor and WUH OH through one of our astute A&Rs, OR, and decided to have them as guests on DEEP IN VOGUE, which we had been warming to for some time.
The aesthetic of this project is very cinematic, almost retro. What inspires them?
RHYME: The original piece was definitely the inspiration.
SO:We felt that a lot of dance music nowadays is focused on physical "dancing" and we planned this cover as a way to reaffirm the original appeal of nightclubs as a restoration of "elegance".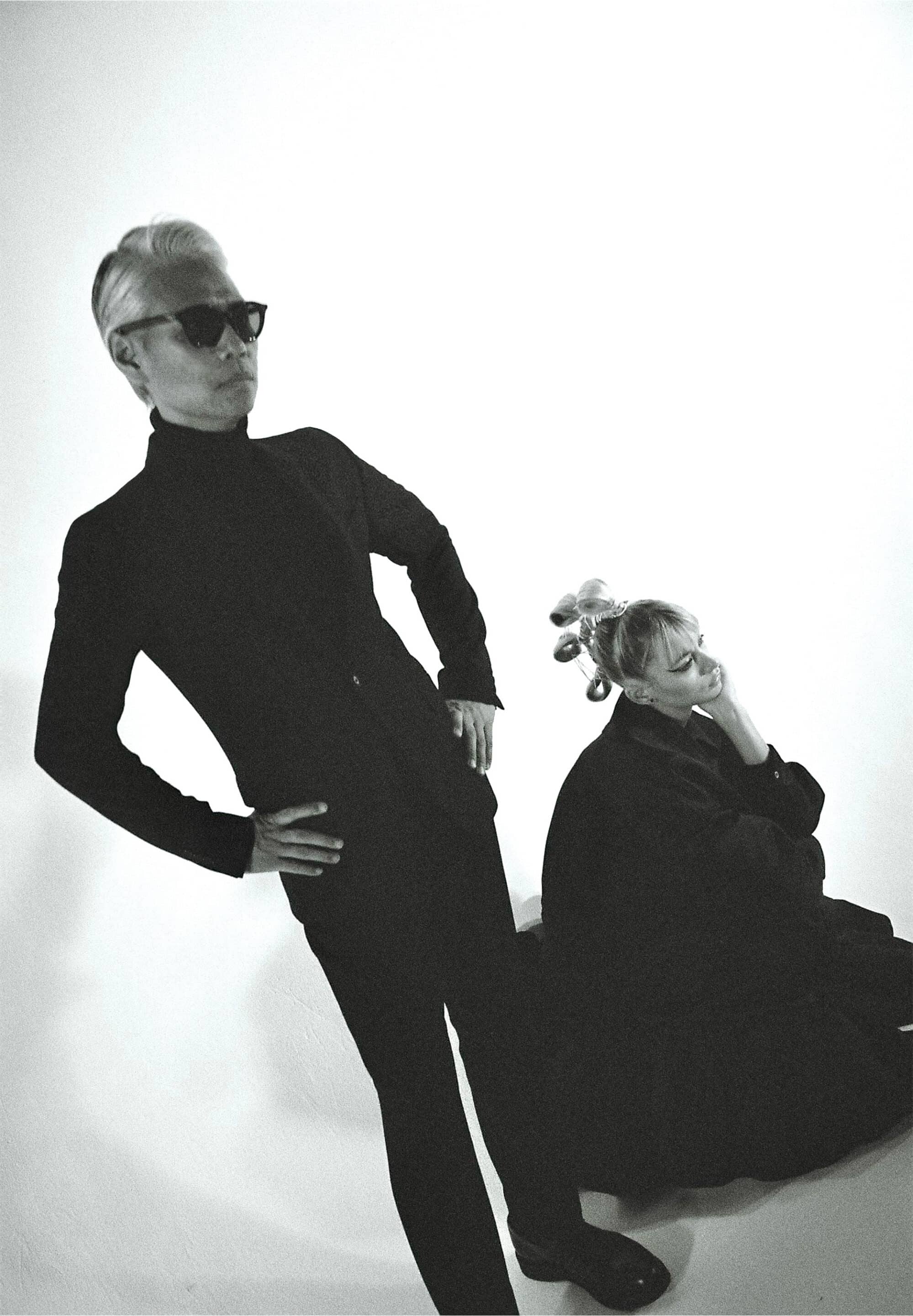 The track is the result of a dream team collaboration – how did you come up with Sophie Ellis-Bextor and WUH OH?
RHYME: Or Hhaim
You mentioned that your lyrics poke fun at modern life. What do you mean by that?
RHYME: Check out Fashion Blogger and the breakdown of our HOT, these are I think our most direct poke pokey bowl of the course, but each song has clues and link together. I think it's better than explaining you follow the clues 😉
What are your expectations for RHYME SO in the future?
RHYME: ANYTHING BUT THE MUNDANE (we linked)
What kind of revolution are you trying to bring to the dance genre and music scene?
SO: The concept of genres has already collapsed and we don't care. Our mission is to cut out the antithesis of art and secular society that panders to the existing market and show it in music. We raise problems, but we don't solve them.