Photo credit: Nas Bagado
Los Angeles-based electro-pop artist BUZZ announces her otherworldly, self-produced debut EP On Matters Of Searching. Alongside the announcement, BUZZ shares the first taste of the forthcoming project with single "Universe" out everywhere now. The electronic inspired, quantum thoroughfare finds the songwriter hypothesizing the definition of all life's common threads. Its release is accompanied by a meditative visualizer which finds BUZZ enveloped in an underwater enclosure and provokes the feeling of being forcibly contained; a symbol of how she feels in her skin, bound to earth by gravity.
"The title of the EP came first before a lot of the songs were written. 'On Matters Of Searching' refers to so many aspects of exploration – my inherent want to peer beyond this reality, my love for diving inward, my fascination with time and space and an existence apart from those parameters. This body of work is a movie in my head where a group of beings are meditating on a spaceship entering a wormhole."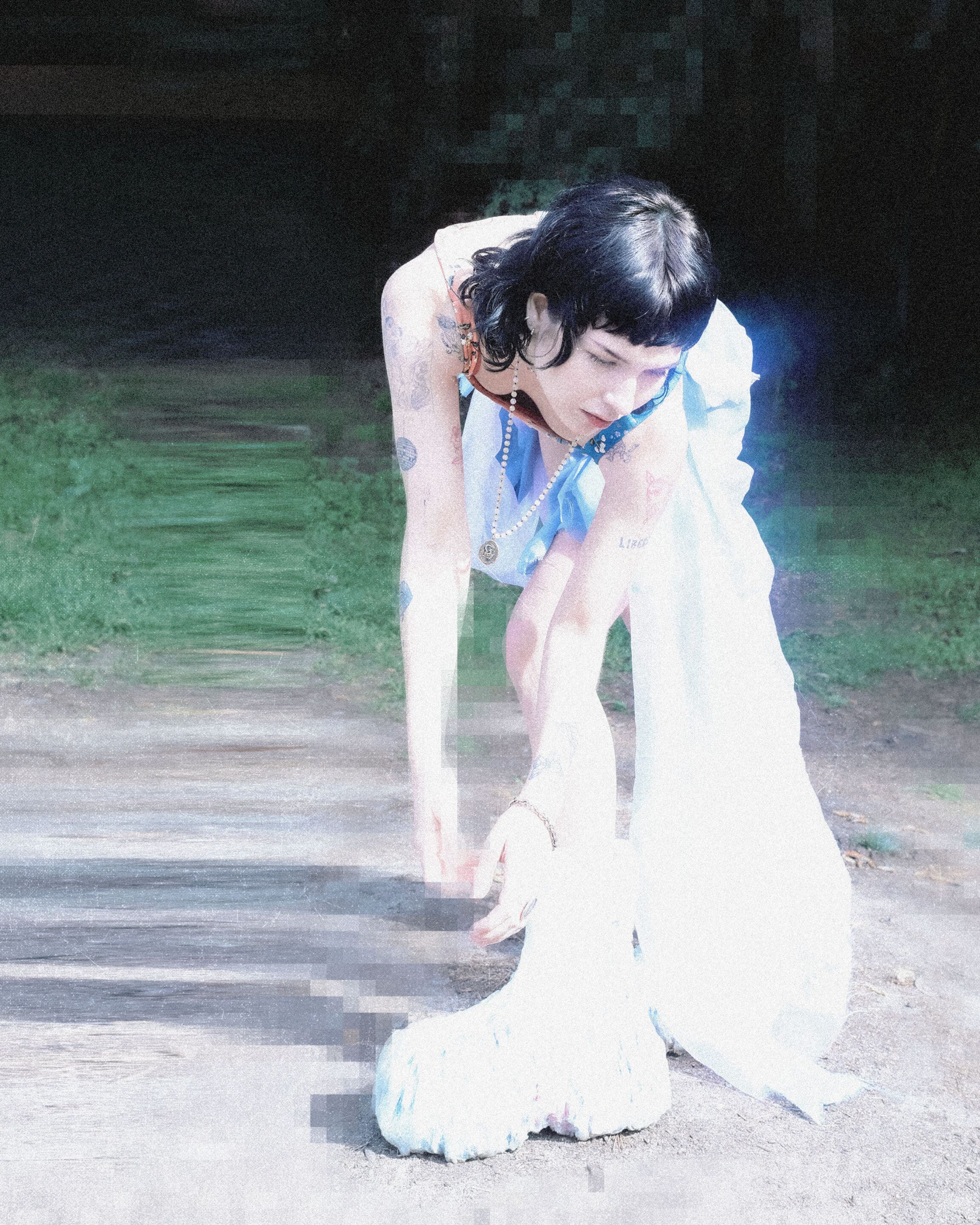 "Universe was inspired by our commonalities with nature, including celestial objects. Like a lot of my subject matter, it prods at social constructs like gender, and mental barriers like past and future, and belittles these boxes in a beautiful way."
To celebrate the EP release, BUZZ will perform the project in its entirety live in the Los Angeles neighborhood of Boyle Heights, with exact location to be announced, on May 18. Presented by Makeoutmusic, the show will feature a real-time modular synth set along with an exclusive one of one merch line only available at the show, made in collaboration with Plastic Buckettt. Tickets are available now here.