Tell us who you are
I'm 26 and I was born in Puglia, South of Italy, being half Italian and half Chinese and Maori background.
When I was 12 I started to experiment with fashion, deconstructing and reconstructing accessories and garments to give them a second life.
I moved to the UK when I was 19 , after finishing high school studies in Italy, and I started to build my life and career in London. I did not attend any university, instead I started to make my experiences in the fashion industry starting with my own creative projects as director, stylist, designer and model. During my time in London I 've explored my creativity in different expressions and mediums as performance art and DJ and I 've created my own jewellery fashion label about 3 years ago, INAUREM.
Nowadays I am a full time multidisciplinary artist that creates within fashion, music, performance, dance and visual art.
What made you want to start designing?
I have been customizing, deconstructing and reconstructing pieces, garments and things since I was 12 years old. I did not have access to new garments and I was receiving clothes from my older brother or from other people of the family, so I had to manage to recycle what I had access to and turn it into something I could feel comfortable to use. I think this condition really helped me to push my creativity, because if I would have had access to so many resources, probably my creativity would not have been pushed that much. I started hand stitching when I did not know how to stitch with a machine, then eventually the machine arrived and was way more helpful.
I have started designing my Inaurem jewelleries back in 2017 to create new looks for my club-kid times, and I started working around the nose, because I did have a real septum piercing, but I was so disappointed with the market because it was not offering much choice and if you wanted to have something more special it was never going to be affordable, so that's why I started creating them to bring variety and creativity to such a specific product and also for reasonable prices. I started using very basic wires, and rough tools to work the material and just experimenting with different shapes, geometry, symbols and aesthetics. Eventually more friends were requesting those pieces too, so I just decided that I could actually start up a brand and now 3 years later, I make pieces that are shipped all over the globe to my dear customers.
What role does your music play in your career?
My different careers are working together between themselves. I use my jewellery in my performances, I use my music for my acts, I do wear Inaurem when I DJ and all of those are connected, so each of them can give a push to each other. Important event was when Erykha Badu reached out for some custom pieces back in 2019.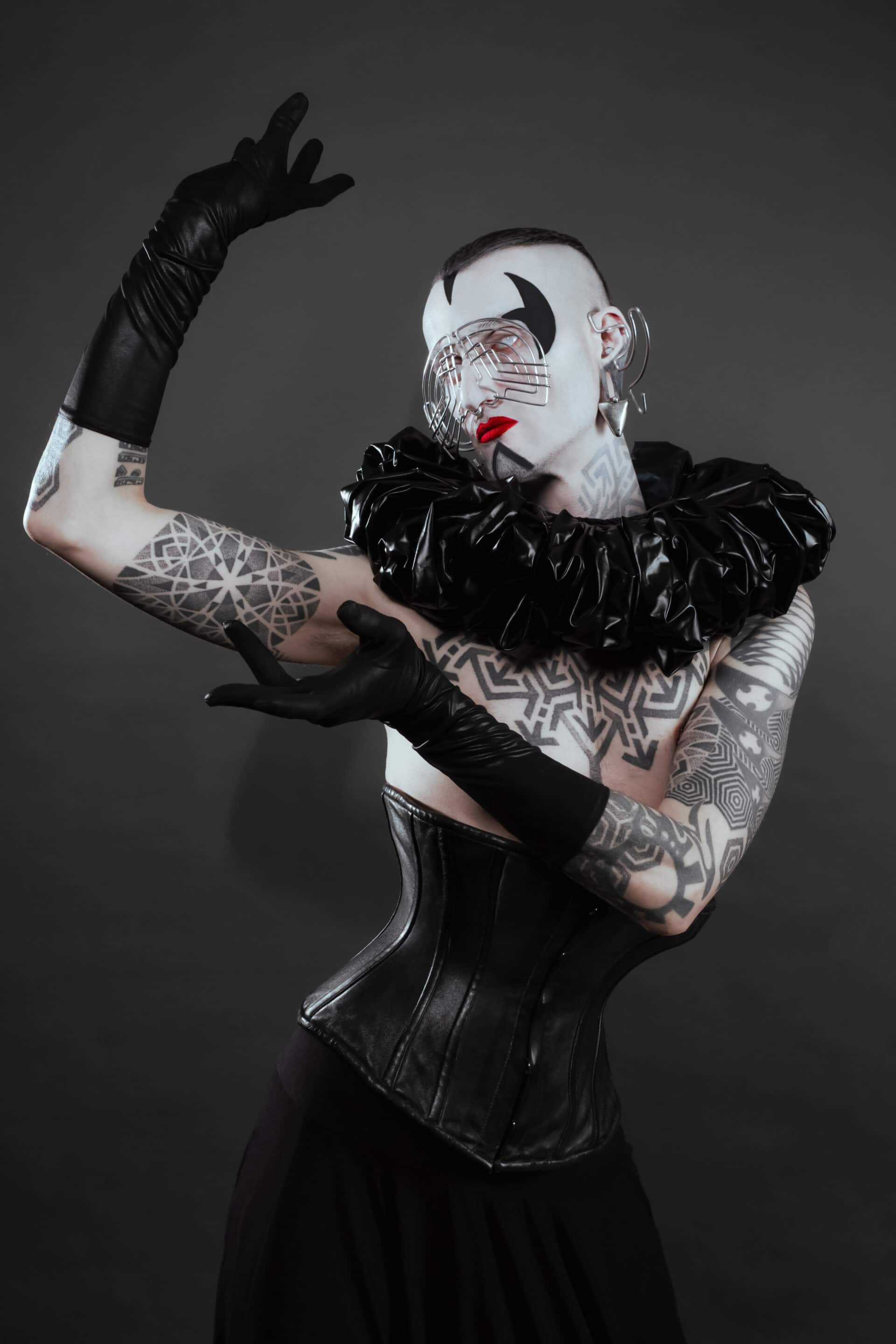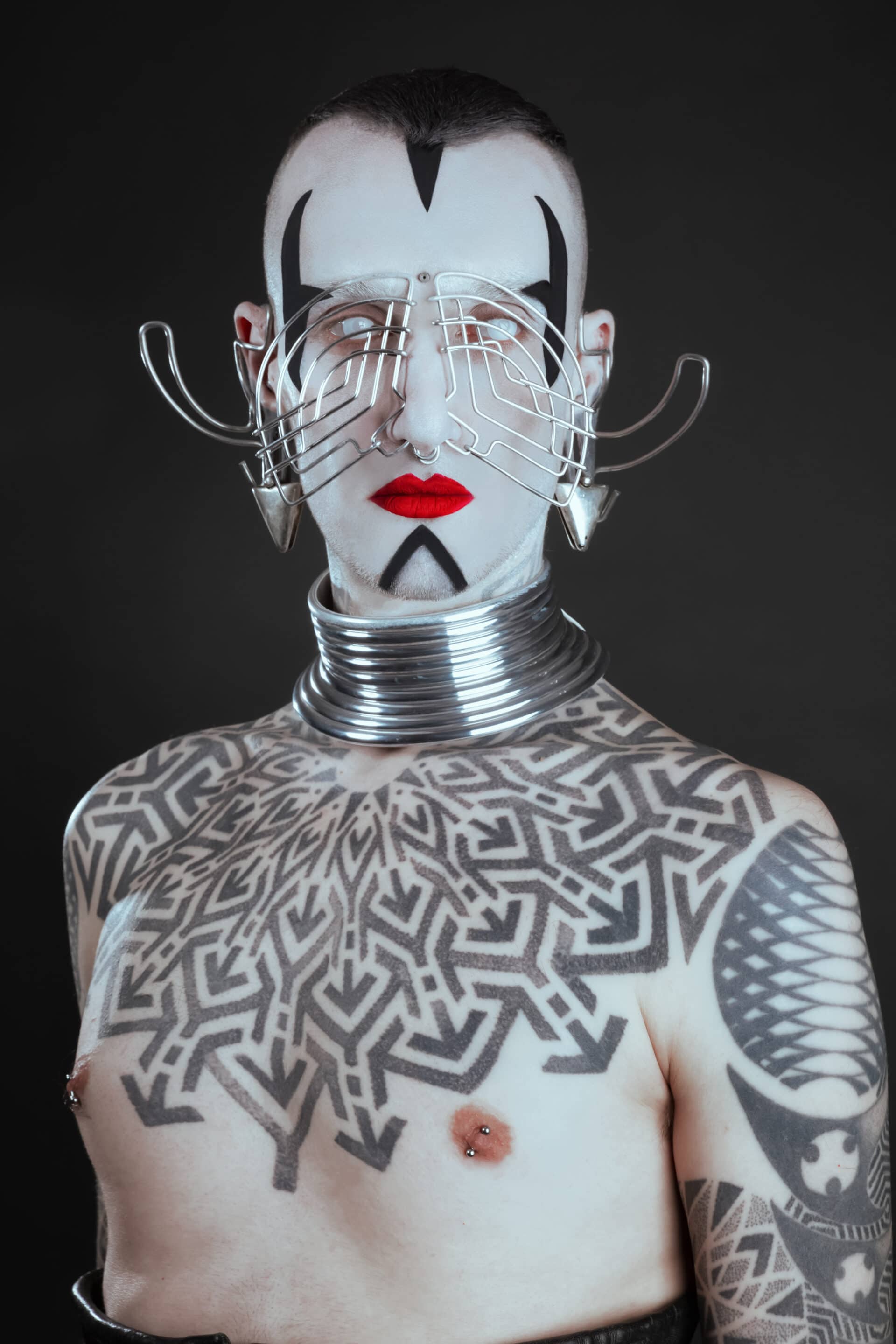 What inspires your work and creativity?
My main creative and artistic inspirations come from Time, as past, present and future, as Ancestry, Being, and Trans(As going beyond), A continuous merging of the past and the future within the present.
My ethical background from Chinese and Maori definitely plays a big role in the aesthetic of my work, which mixes Tribalism with Futurism into Tribal Futurism. My experiences living in London surrounded by geometrical skyscrapers has had influences too as the goth underground scene with the industrial/punk vibes of my crafts.
How would you describe your pieces in your own words?
Each piece of Inaurem is not just a jewel, it's an ornament. It's like an energetic channeler that makes the wearer feel empowered. Jewels are like armours that we need to wear to feel strong to face this world. My work is about radical self-expression and shapeshifting of the beauty standard towards an inclusive community.
Tell us about a moment in your career you are the most proud of
VOGUE Britain Draq syndrome by Jess Kohl: Was an honour to be featured in this video project of Jess about the notorious Drag collective. A special team of incredibly empowering human beings that are showing to the whole humanity who they are despite their Down Syndrome disability, a huge example and inspiration for many people to believe more in themselves.