Naming artists like Thom Yorke, Lykke Li, FKA Twigs and Lana Del Rey as her main inspirations, 'Wash It Off' captivates from the very first note. Produced by composer and producer Veronika Hanl, the build up of ethereal electronic beats combined with Julia's sultry voice lures the listener in, culminating in a mesmerising dreamscape that lives somewhere in the space between pensive and affirmative.
Speaking of the track, Julia says, "When writing I like to keep my lyrics as abstract and vague as possible so the song doesn't need to be constricted by a storyline. Songs can have an open end, they can flow in and out of different moods."
Tell us about the genesis of your single 'Wash It Off'. How did you get to where you are now?
The demo for Wash It Off happened very naturally in my bedroom during lockdown in April 2021. I quickly built a simple drum pattern and used a small midi synth to play these dreamy chords that you can still hear in the final version of the song now.
What should a song or piece of art communicate in your opinion?
Emotion, authenticity, empathy
Who were your top 3 artists last year?
1. Thom Yorke
He's a great inspiration for my own music and keeps putting me into a very special mood when listening. I love the way he writes songs and the emotion in his voice keeps intriguing me with every project he releases.
The Smile (his new band) have put out an amazing new album this year and his and Johnny Greenwood's talent really shines through on this one. I love sinking into tasty complex rhythms and Thom's haunting melodies.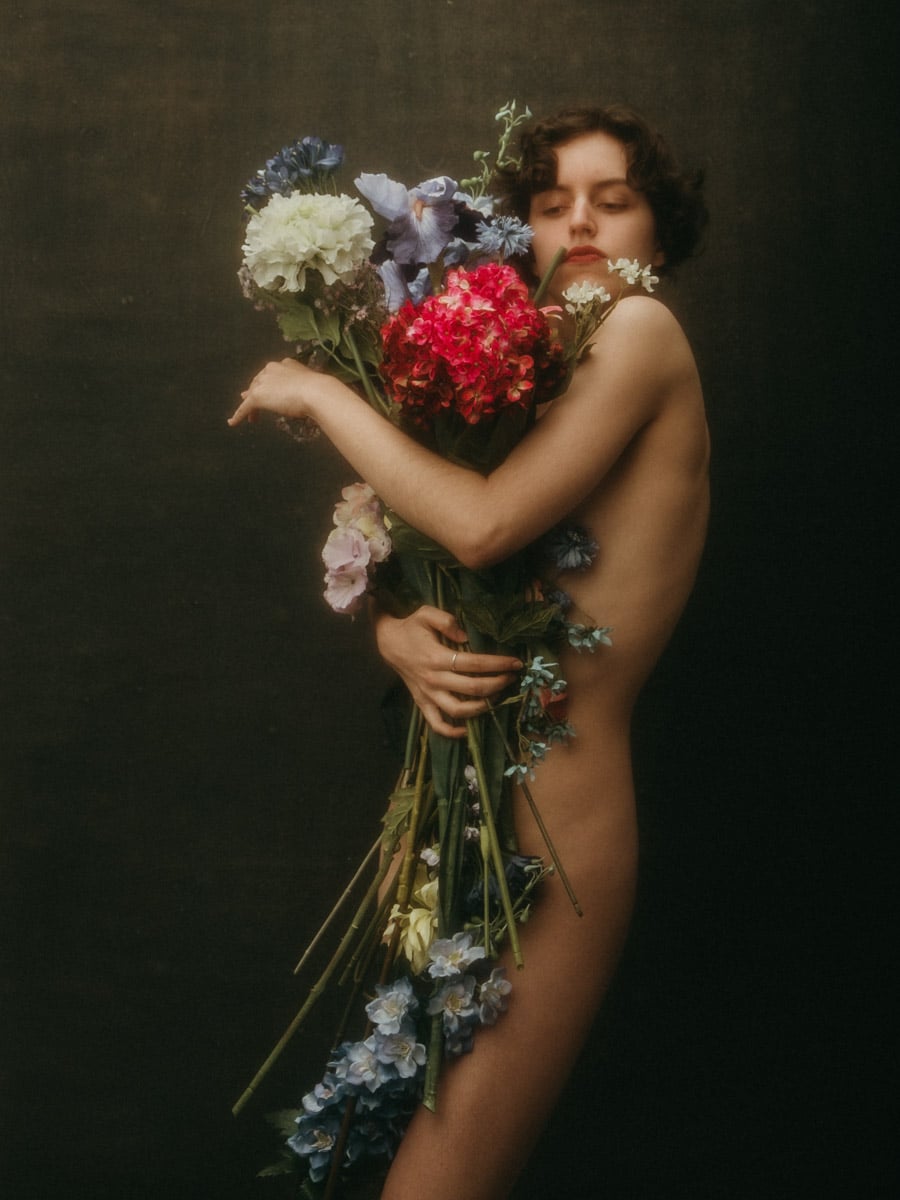 2. Nick Cave
His album Carnage came out last year and the mood of it inspired the title track of my upcoming album a lot. 'Old Time' was my second most listened song last year. Warren Ellis and Nick Cave always seem to get it right when they work together.

3. Erykah Badu
She's just so good and listening to her songs helped me feel better many times last year.
'Kiss Me On My Neck' instantly lifts my spirit.

What do you do when you're feeling uninspired?
Taking a walk helps a lot. Anything new for my brain is essential. A conversation, a trip to an art gallery, watching a movie I usually wouldn't choose.
Inspiration for my music comes in waves and it often comes when I'm not in the best mood. Because I make music to calm myself down or uplift my spirit it often helps to have some kind of conflict with myself. Like an emotional challenge. That could be being homesick, missing a friend, feeling like I'm not good enough. I like to make music as a form of meditation.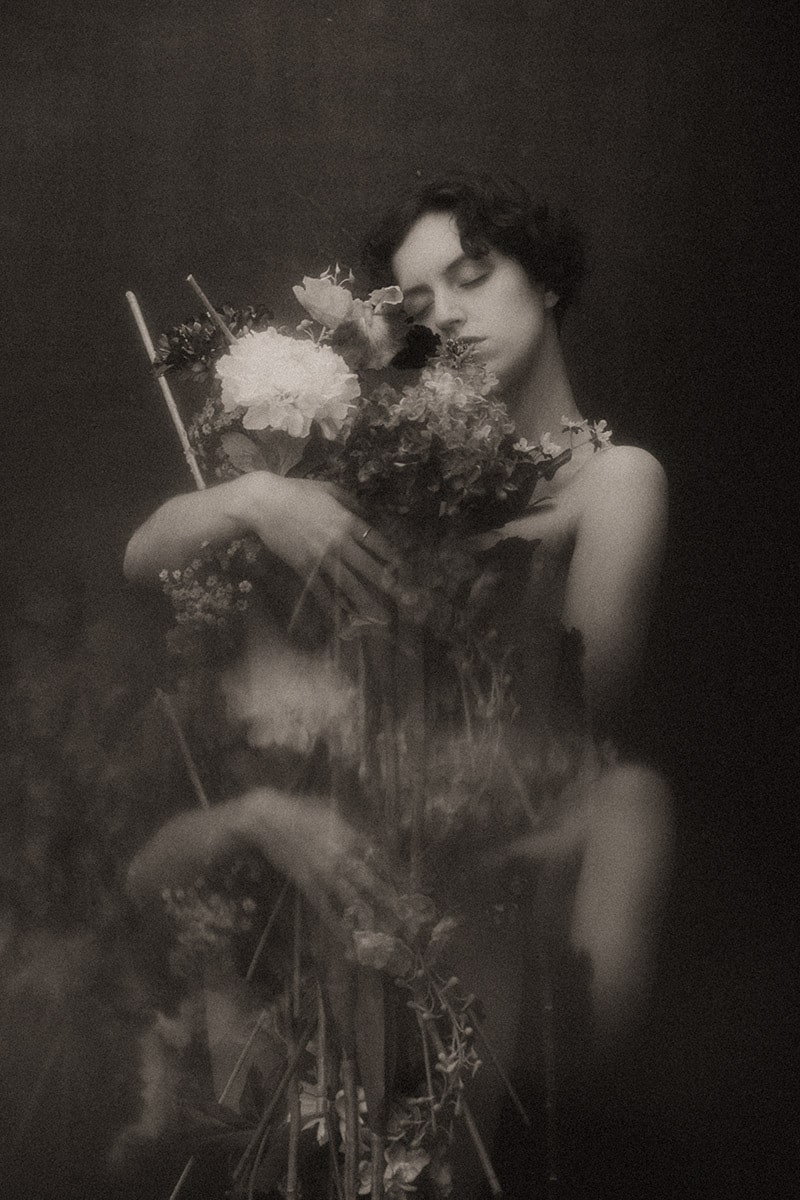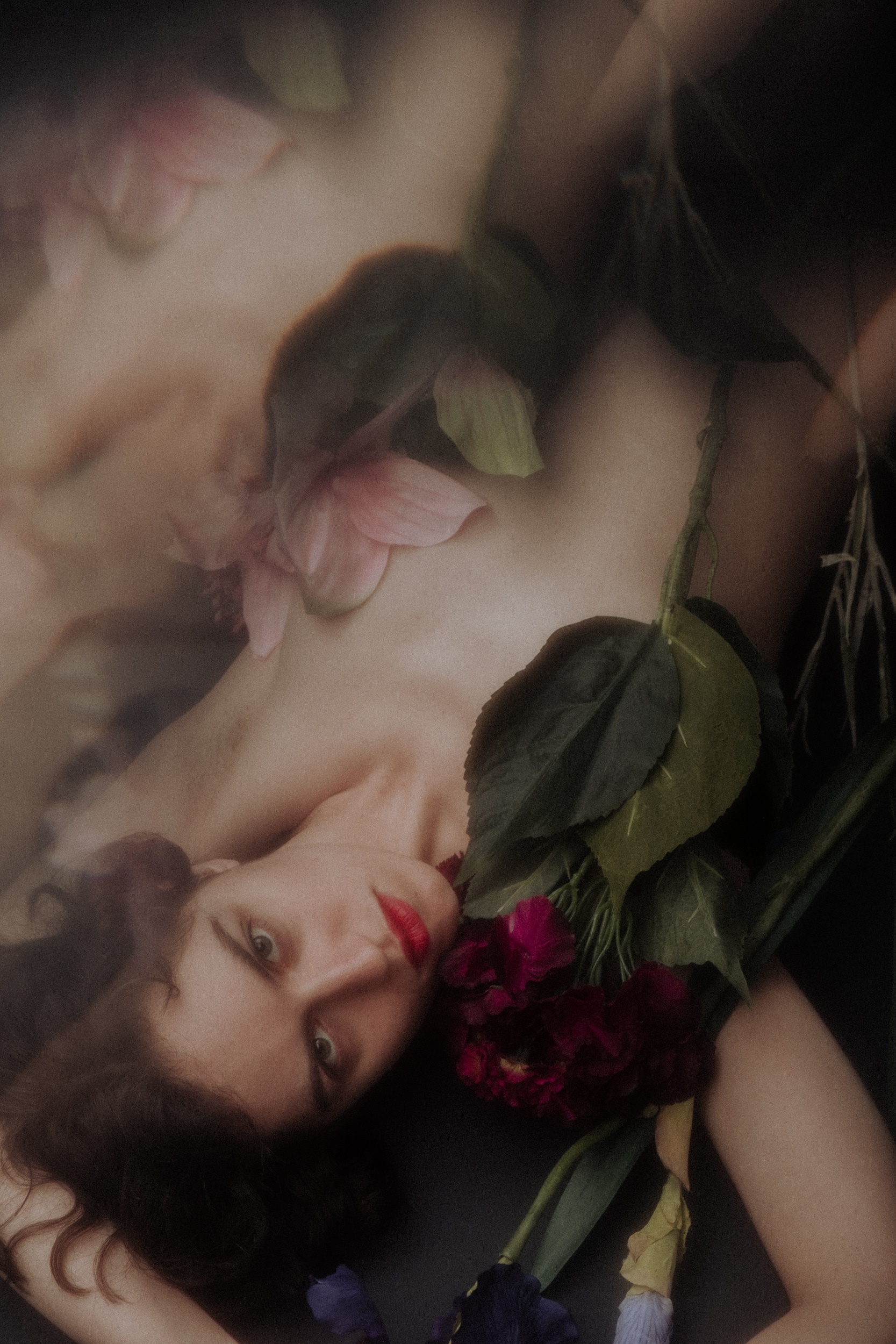 What are your 2022 projects and goals?
– Release my album 'Blood Be Fluid' and celebrate where I'm at right now
– Keep going to heels dance and pole classes
– Jam more and keep collaborating with different kinds of musicians
– Make more lino prints and paint more
– Let things come as they come. Inspiration and art don't really work well on a schedule anyways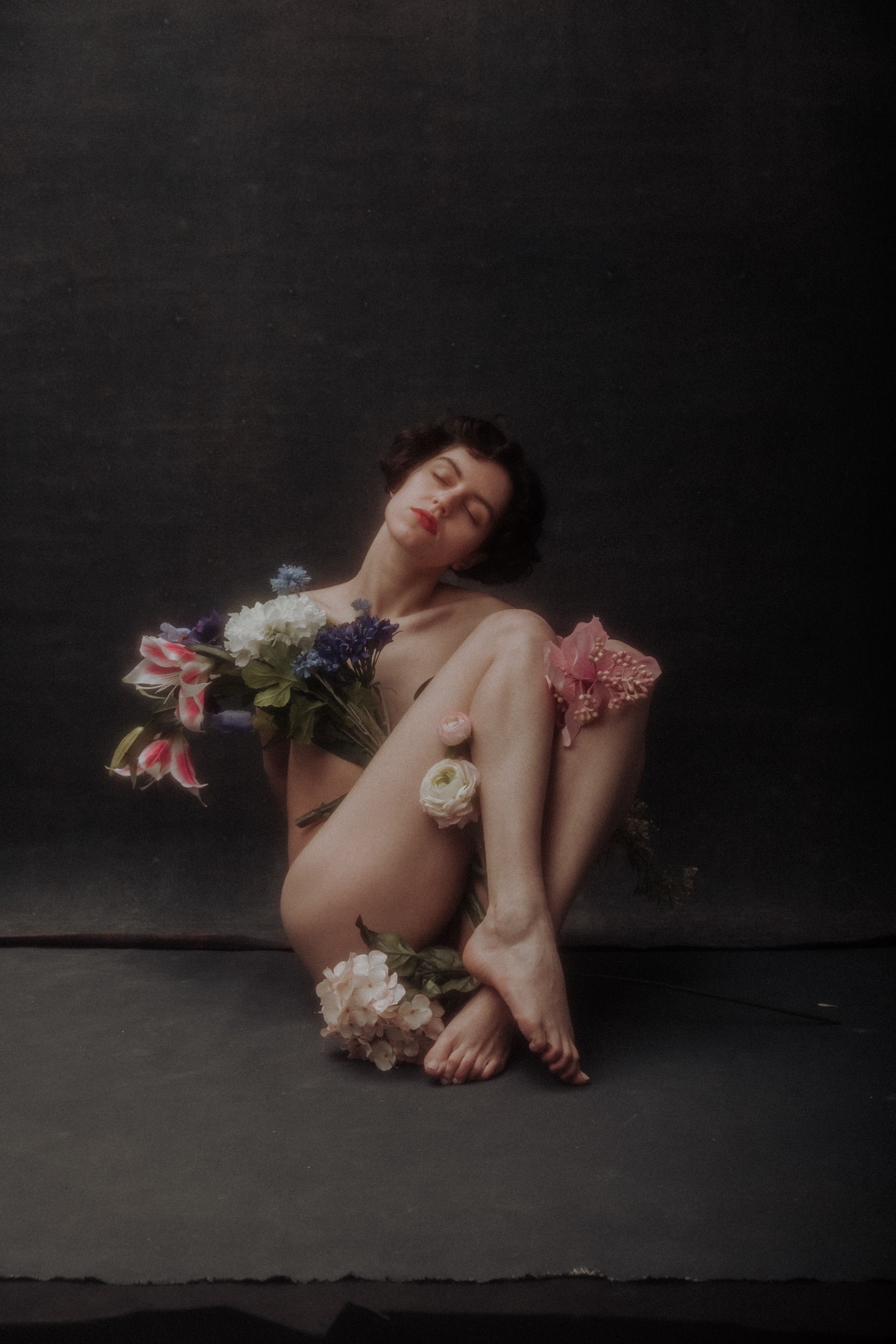 Favourite movie or TV show?
'Twin Peaks' and 'Curb Your Enthusiasm' (and at the moment of course Stranger Things)
Movie: I really like the original and the remake of Suspiria. And Mulholland Drive.
Tell us about your latest release and how it came about
When writing I often light a candle and drink my favourite tea to get cosy. I like to record the gibberish bits that come to mind in the first jam and think about "usable" lyrics a bit later on in the process, haha.
What is something you would want to change in the music and entertainment industry?
Social media. It's been helping me connect with really amazing artists but it has so many downsides. It's fun to create and share my art online. But everything is measured in likes and follows. People are starting to look like plastic surgery clones of each other. As an artist, social media is like screaming into nothingness. No one really cares because art loses its worth, music becomes a TikTok loop. Eventually, as a new artist you kind of just give into the system. I'm trying to stay as detached from it as possible, reminding myself of the actual value my music has.
Streaming is also great and it allows easy access to different musicians but it would be great if artists would make more money from streams.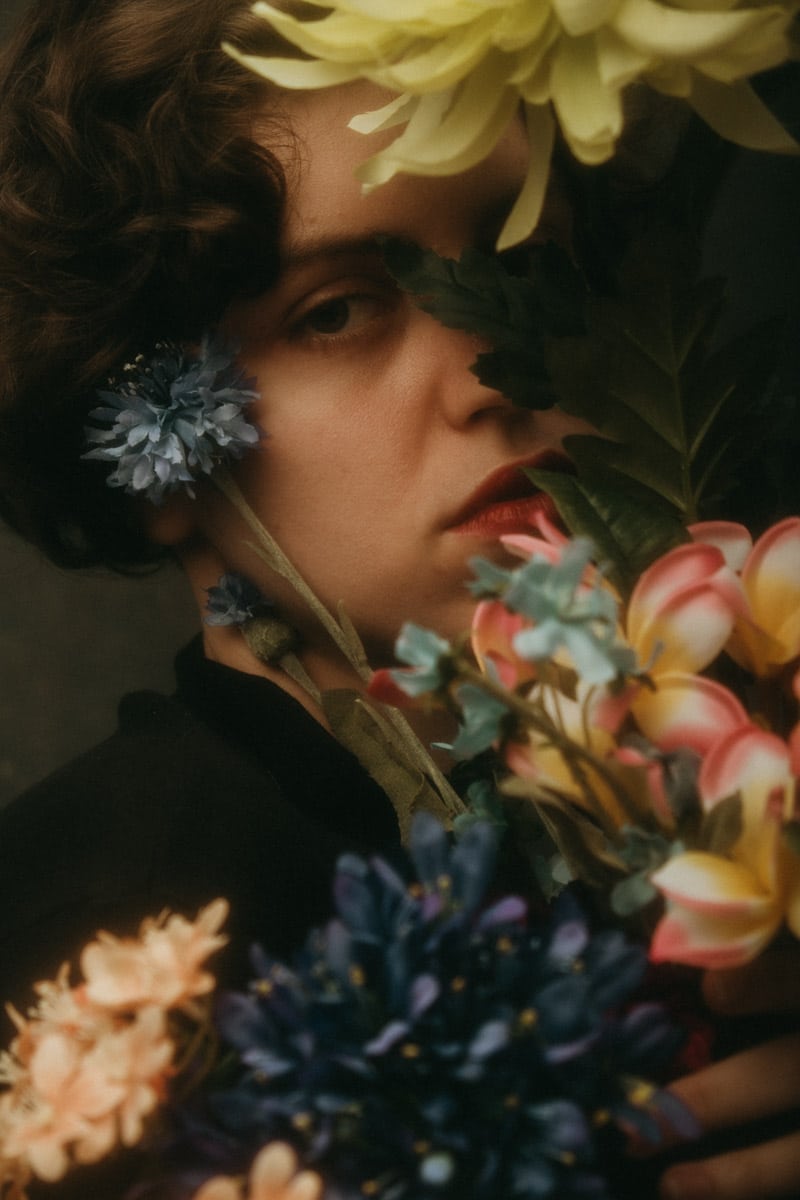 Can you outline your creative process?
When writing I often light a candle and drink my favourite tea to get cosy. I like to record the gibberish bits that come to mind in the first jam and think about "usable" lyrics a bit later on in the process, haha.
Who inspires your style and aesthetics?
Art: David Lynch, Thom Yorke, Nick Cave, Egon Schiele, PJ Harvey, Lana Del Rey, FKA Twigs, Tommy Genesis, Abra,
Fashion: Twin Peaks characters, pictures of 1920 boudoir ladies, witches, 90s supermodels. My clothing style is quite toned down and minimal with many neutrals, black and white, maybe a hint of lilac, blue and definitely red. I love thrifting and lately I've been buying pieces from my friend Rags, who sells some of her old finds. I like when clothes have a bit of history. I like to combine simple with a touch of ethereal.

What is the achievement or moment in your career you are the most proud of and why?
I'm really happy this album is in its final stage and 'Wash It Off' is one of my favourite songs of mine so far. So far, a proud moment in my career was collaborating with Duckwrth, Alex Mali and G.L.A.M. on Duckwrth's album 'SuperGood'. It's been such a pleasure to help write songs, sing harmonies and do percussion on some songs as well. The music on SuperGood is different to my usual mellow alternative style, but that made it even more enjoyable. I love to play with different genres and work with people on their own music.
What do you think an artist should sing about nowadays?
Anything they want. Art doesn't need any rules, sometimes a song just works cause it creates a mood.
Do you have any regrets?
If I had any regrets it wouldn't matter now. So I'll go with no.
What is some piece of advice you would give to yourself right now?
Trust yourself and don't take things too seriously.