Fusing cutting edge house music stormers with today's hip hop and R&B swagger, Billboard-charting French producer Kallaghan is one of the hottest new electronic music artists on the scene. Hot off the heels of 'Gettin Off', his infectious and uplifting track with viral sensations Ayo & Teo, Kallaghan rounds off the year with a full-on future house heater featuring the inimitable Melii. One of the hottest new names on the rap/R&B scene, the 22 year old Melii has already collaborated with Cardi B, A Boogie With A Hoodie, 6lack and has been featured in Complex, The Fader, Billboard, Nylon and Flaunt.
A much sought-after beat-maker and technologist, Kallaghan (nee Charles Massabo) has collaborated with a wide range of marquee acts in many genres from screamo rock to electro dancehall, working with everyone from Walshy Fire (Major Lazer) to Reo Cragun, Luke Holland, Falling In Reverse, Davey Suicide and The Word Alive.
"Melii and I come from two different worlds but our DIY punk attitude made this collaboration possible" says Kallaghan "We loved pushing ourselves and breaking the boundaries that people want to put us in."
Melii concurs, "coming from the rap world, it was refreshing to work with Kallaghan.  He made me comfortable to try new things, and it was a lot of fun and easy working with him."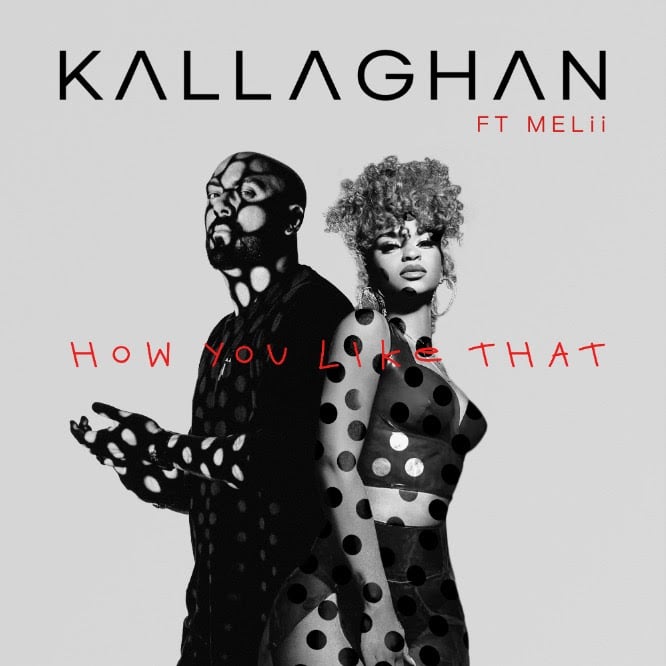 Stream Kallaghan's newest dancehall inspired track RATCHET HERE https://hypeddit.com/kallaghanxwalshyfirexpopeyecautionxcxrd/ratchet
What's your story as an artist?
It's a long story haha but let say that I went from creating music content in Europe for companies such as Google and singing in Rock bands to producing rock bands in Los Angeles. Now I am a partner in several studios in Miami and LA. I just got a deal for myself as an artist and I am finally able to drop records under "Kallaghan".
What inspired this last release?
I always wanted to blend Bass house music and hiphop.  I was looking for someone with the vibe of Rihanna but who would be down to approach a "pop" track with a punk attitude. How you like that drop could have gone in a  super commercial and melodic route  but Melii was totally down for a deconstructed pop track that hits hard. 
What are some sources of inspiration for your storytelling?
It goes from Daft Punk to Asap Rocky, from Gainsbourg to Slipknot. I always loved bending and blending genres.
Any funny anecdotes from the time you were recording or writing this?
The drop "How you like that" is literally me asking Melii if she likes the whiskey one of my friends at Glenfiddich had dropped at the studio in NYC haha
She was explaining to me that in her culture, women drinking whisky are seen as "very manly". We were just joking around and that idea and the song came together as a middle finger to "peer pressure"
What's your favorite place or environment to write?
I have a small den in my apartment in Miami, no windows, very noisy because my family is always around but for some reasons I get super inspired in there.
For vocals I love producing in the studio, big control rooms where people can hang out and party.
What's a record that shaped your creativity?
Yours is no disgrace by Yes, this band back in the 70s was genius with their distorted bass tones. They would do the catchiest progressive rock before gain full on mainstream in the 80s.
Who is an artist or band you look up to today?
I really like Virgil Abloh's work. His way to deconstruct everything he touches is something that really inspires me in the way I write my music. I like to peel out elements of house music and replace them with hiphop elements
Any future projects?
I have a collab with Walshy from Major Lazers, Popeye Caution dropping in December. Its a really fun track called "Ratchet" , Bass record with a pretty acid taste to it.
I also have a Drill record dropping with Luke Holland (unbelievable Drummer) and CXRD, upcoming rapper from Memphis.
What is your view on genres and music styles since you mix a lot of them in your music?
I don't think music genres are gonna be a thing for ever. Everything is converging. I write electronic build up in Rock, write "riffs" basses in "hiphop" act… Whats really left to characterize a song is its "mood" to me.
What does music and art mean to you?
Luxury with meaning.
How would you describe your act in one word?
Unify