In these dark times of peak governmental incompetence, Tiger King and a deadly virus (we'll call her Miss Rona), I distract myself by contemplating life's difficult questions: Where do my favorite local drag queens shop? And how does one obtain a men's size 13 stiletto boot?
I love drag because the art of female illusion will forever intrigue me. How do men of all shapes and sizes transform into such elegant, beautiful women? I decided to see how the sausage was made… err, tucked.
I asked Play Nashville's own Miss Genesis 2019, Ivy St. James.
She has a pro-level brand of cheeky, yet glamorous drag that I find particularly uplifting.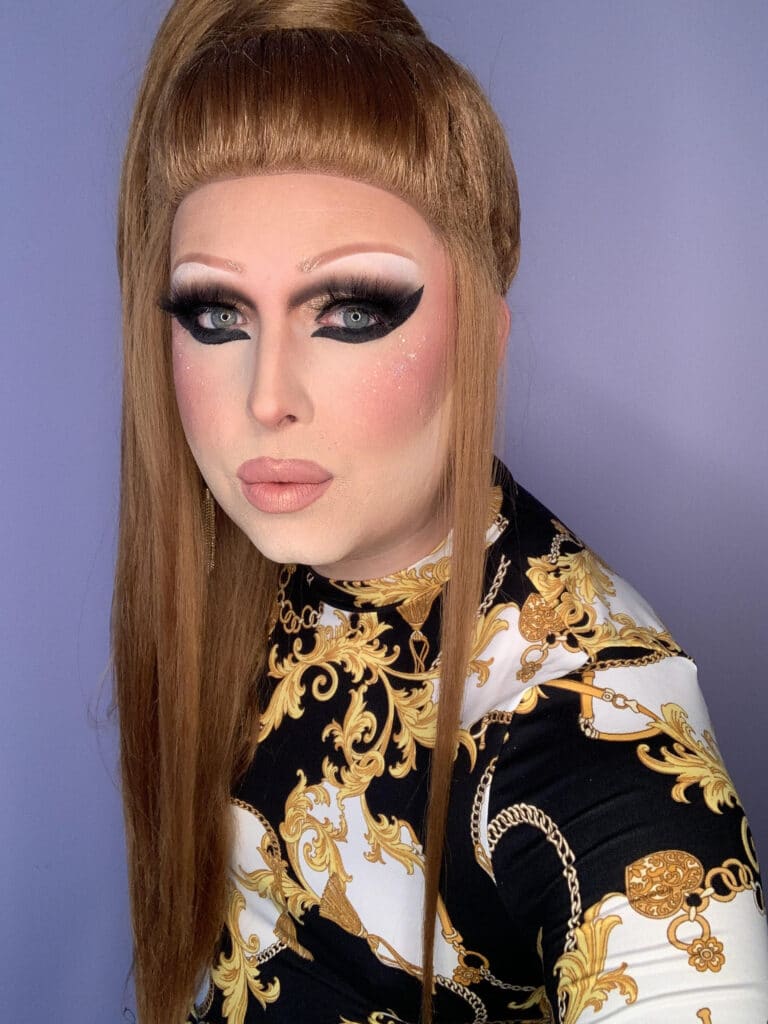 Here are her recommendations:
On Shoes:
– Some stores like Shoe Show and Performance Studios have up to a size 13.
– Larger sizes have to shop online, but even then, they're hard to find.
– Brands like Pleaser carry up to at least a size 15.
On Clothes:
– We like to hit up thrift stores from time to time to find more of those classic pieces, and honestly there are so many in and around Nashville that are great.
– Usually we will hit up Buffalo Exchange because it's right up the street from Play, so it's easy to go there after a brunch shift.
– We have a few designers in Nashville that do amazing work. My go to is a two-person team called Haus of Curio. They do a lot of garments for the Nashville drag community. They are two gay men who have been in a relationship for 16 years this October. They have been making all kinds of things for queens in Nashville since at least 2013, if not longer, and a year ago finally started making garments full time. I keep a garment or two on their docket at all times.
On Beauty:
– We get our lashes online from BatMe! Cosmetics. Fun Fact: the creator is someone I know and is the first trans woman of color in the country to start her own beauty brand. They have great lashes and a sickening eye shadow pallet!
On Accessories:
– A friend and his partner are about to open up a small one stop drag/queer shop for skincare, beauty and lifestyle accessories called Smoke and Mirrors in the 100 Taylor Arts Collective in Germantown.
– We get our tights from a dance shop in Green Hills called Spells.
– Rainbow and Citi Trends are hit or miss, but it's where we find jewelry, shoes, cute clothing, and most of our fragrances (usually 3 for 10, how can we not?).