Since we last spoke with LA artist Jazzie Young, she wrote a whole new record titled "Grown up & grown apart' and it details the relationships, friendships, and self-exploration that she's gone through from her early twenties until now.
There's a lot of introspection, longing, and maturing that takes place throughout the record, and I think it's very reflective of the contemplation we all did during the pandemic.
It details the story of getting to know yourself and what you need and want from both life and the people you choose to live it with.
All of the production was done remotely with Shawn Guess, who's based on the East Coast.
It was recorded in her father's studio that he built in the 70's.
She's also designed a new merch line to go along with the record— a unisex sweatsuit line made locally in Los Angeles and ethically produced with sustainably sourced materials.
The line was created to promote the release of her EP, but what started out as selling promotional products evolved into an effort to make clothes that were all-inclusive and comfortable for everyone.
The waistband of the bottoms feature movability from up to 5", featuring both an elastic waistband and string tie.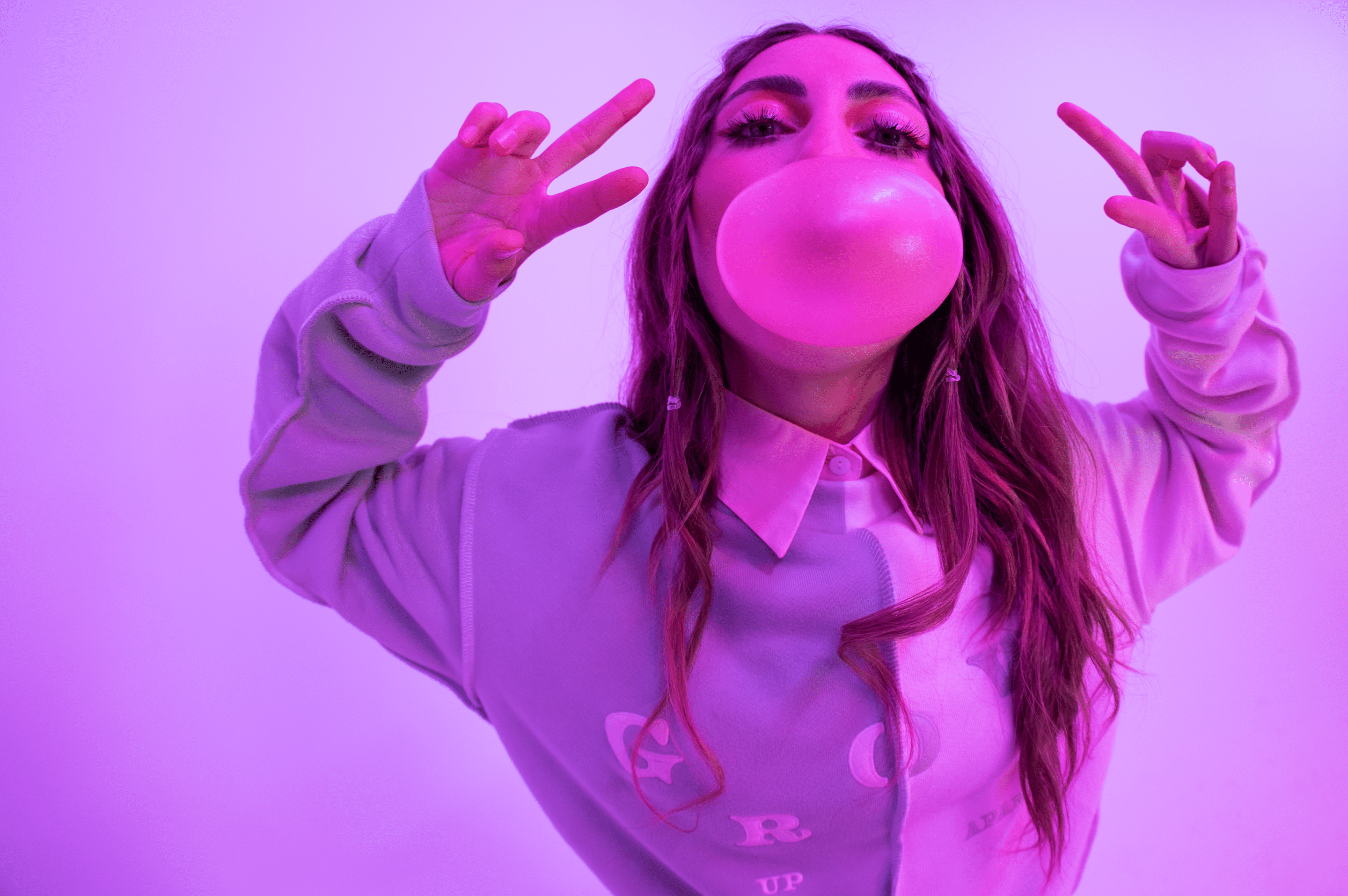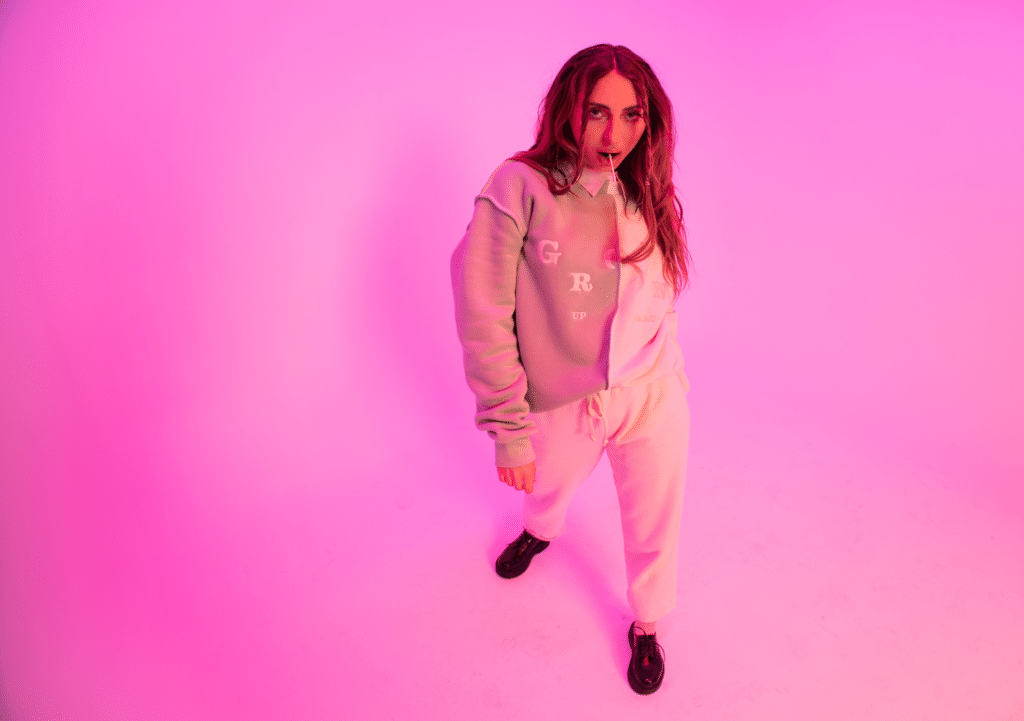 What have you been up to since we last spoke?
I've been so busy! I finished production of my first EP, finished the creation of my first merch unisex clothing line, created a trilogy music video series for three of the songs on my EP, and started working with two women animators on an anime style music video for another song off of my EP. It's been a crazy couple of months!
Tell us more about your new clothing line
I wanted to do something different than the original merch route, with just a t-shirt and my face on it, and after this past year of lockdown sweats have really become my best friend. So, I decided to create these limited-edition small batch unisex sweat-sets that were made locally here in Los Angeles! They're sustainably sourced deadstock terry cloth cotton and ethically produced.
The material is heavier which makes the clothing hang nicely on your body and it's super soft to the touch. All of the sweaters are oversized, and the waistband of the pants has 5" of mobility so one size can really fit a variety of individuals. I chose the split color design of matcha green and cream because green is my favorite color, but I also wanted to keep the sweat set neutral enough for everyday wear.
It really just came down to wanting to make something that was comfortable to throw on as well as cute enough to wear out into the world. Naming it after my first EP was just a way to connect the clothing to my music while still allowing both to live outside of each other.
Tell us about your latest music video
The 'fake love' music video concept was born out of this idea of a moving renaissance painting. We wanted to have three acts that depicted 3 different renaissance inspired paintings that would come to life and tell the story of the song. 'fake love' is about coming to terms with what you want in a relationship and having the strength to ask for it and settle for nothing less.
So, when you watch the music video, you'll see that through the three acts more movement is incorporated with the final act being the most dynamic and empowered. The styling, hair, makeup, choreography, set design, everything was specifically curated to reflect my version of deconstructed renaissance escapism art and female empowerment.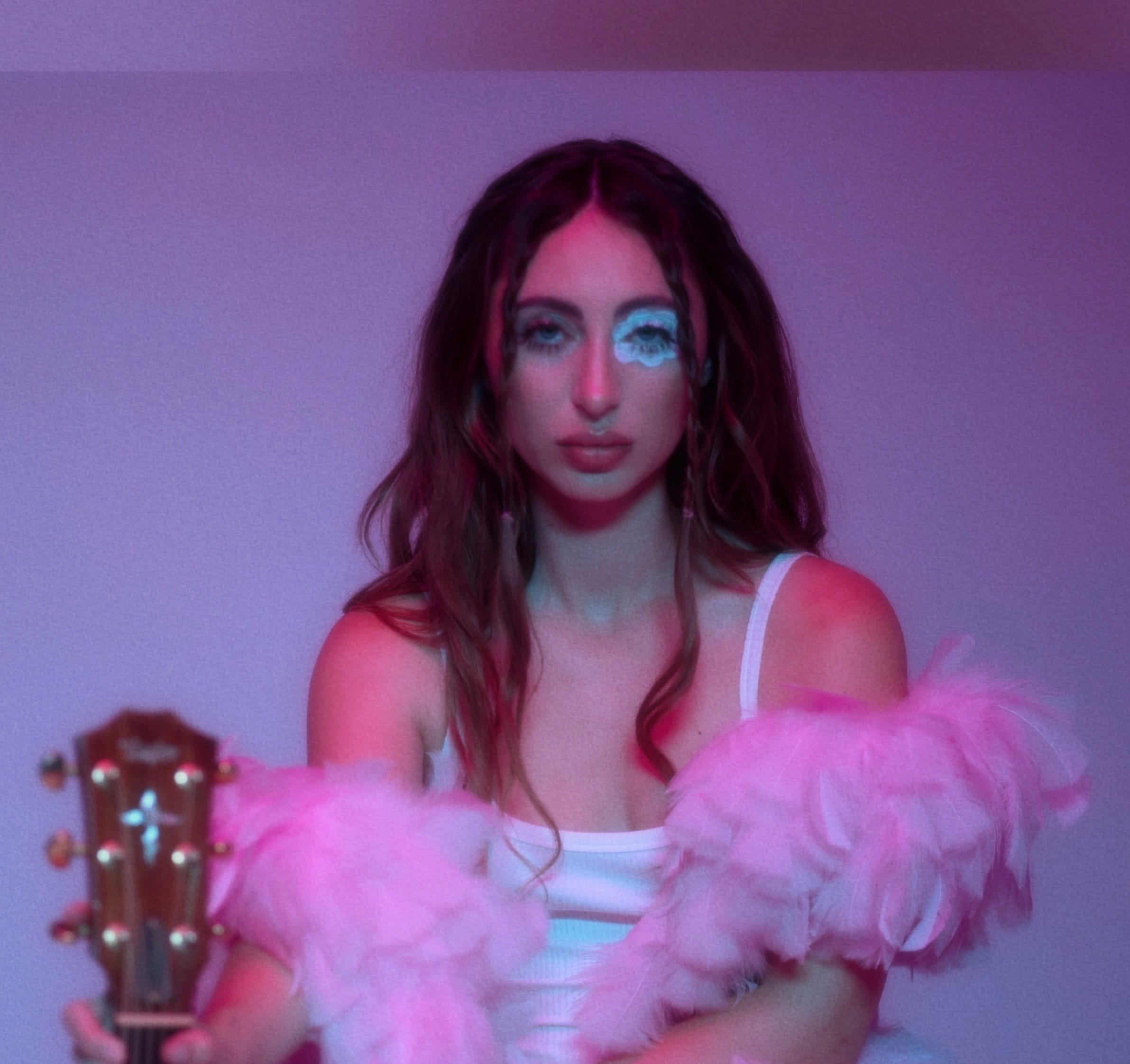 Tell us more about your new EP
This is my first EP and I am so excited for the world to hear it! The 7 songs depict my experience from my early to mid-twenties of finding and losing myself amongst my platonic and romantic relationships. There's a lot of growth within this album, especially in terms of my relationship with myself. It's a very intimate album and most of the songs feel like a journal entry of sorts.
I really dive into the deeper more hidden emotions we all go through of self-doubt, longing, pain, and finally acceptance and closure. All of the songs are very personal on this album and really give each listener a unique viewpoint into my story. The styling of the songs ranges from more singer songwriter to folky to indie pop. I love being able to dip my toes into different genres while still creating a like-minded body of work.
Now that we're getting out of covid, how has your perspective and outlook changed towards the music and entertainment industry?
I'm not sure my perspective has changed that much in terms of the music industry. I've always wanted to pursue my career the way I am currently doing it, which is maybe a bit unconventional outside of this past year in lockdown.
But through this experience I've been able to learn a lot about performance and album creation as well as visual art story telling. I think it's really helped me become clearer on who I want to be as an artist and how I want to tell my stories. So I guess my perspective hasn't changed, it's just become more lucid.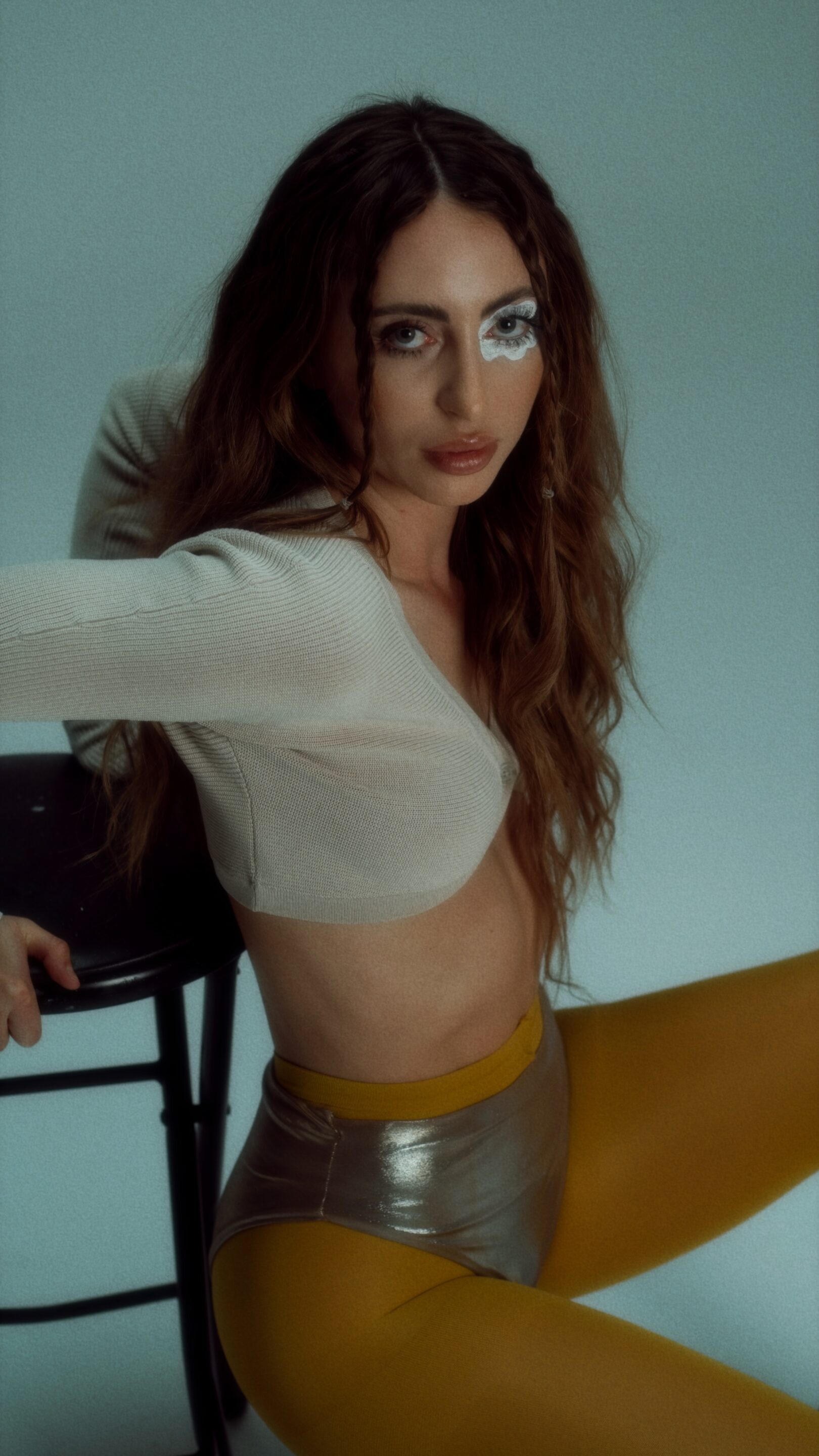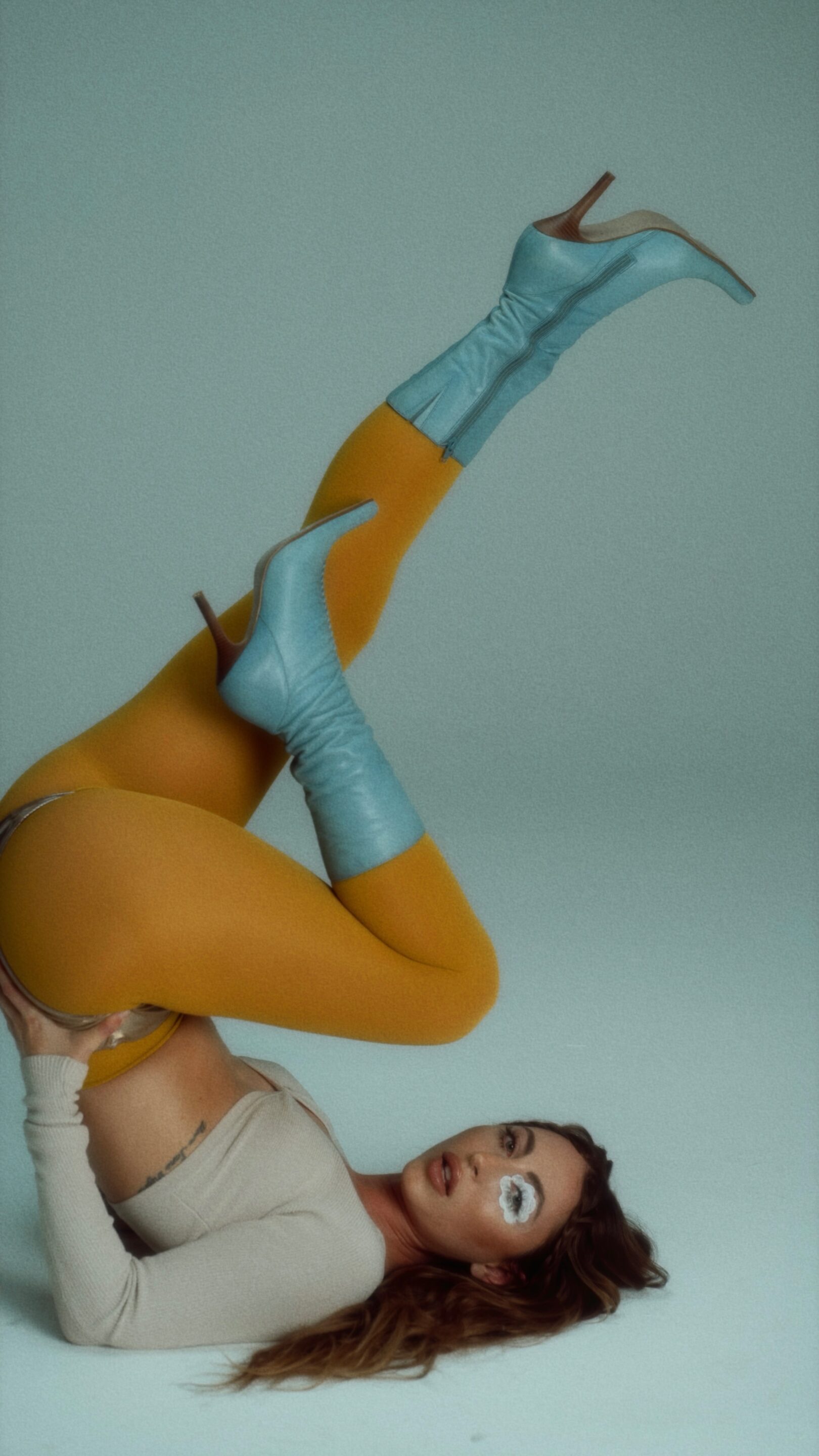 What else are you working on this year?
I'm currently in post-production of my music video trilogy storyline that follows three songs off of my EP "violet" "fuck me over" and "grown up & grown apart". I'm really excited for the world to see this work of art. The theme of this trilogy feels both personal and universal at the same time, so I think a lot of people will be able to relate to the plot of these three videos.
I'm also working on the final video off of my EP that's going to be an anime style animated music video. I'm really excited for this video as well, I've always wanted to explore the animated world of visuals. And beyond that I've been writing a lot of new songs and will be recording them this summer as well as some fun cover songs. After this EP I'll be on to the next one!