"None of You" is the latest song by LACES, and it is a profound meditation about leaving a relationship. 
Unfortunately, after sharing a special connection with someone, the journey for healing is usually long and confusing. "None of You" deals with the feelings of envy for not obtaining what others seem to enjoy so easily, confusion and emptiness after getting lost in a relationship and now feeling you have lost part of yourself and there is none of the other person in your life, regret from what happened and even the desire of erasing every single memory, or at least the remaining emotions. The final objective is to get the answer to an important question better expressed by the same LACES, "How do you move on when you are forever changed?"
The sounds in "None of You" are intimate and emotional. From the very beginning, it is captivating and touching. Her voice is soft and successfully transmits the bittersweetness of memories with authenticity. Her vocals are mastered in a way that makes them look effortless and natural at the same time she exhibits her voice range with incredible talent and skills. All the impact of LACES' voice is magnified by heartening drums that mark the intensity of every moment of the song going from an exciting and vulnerable chorus to an angelical bridge. 
LACES is an incredibly talented songwriter and singer. Even though she was previously known as Charlotte Sometimes, today she has adopted the name of LACES. However, she is still clearly distinguished by the openness and softness of her voice, and her fearlessness to treat difficult topics from her dark and edgy point of view. As LACES, she has also allowed more light to be printed in her work, increasing her warmth and allowing self-acceptance.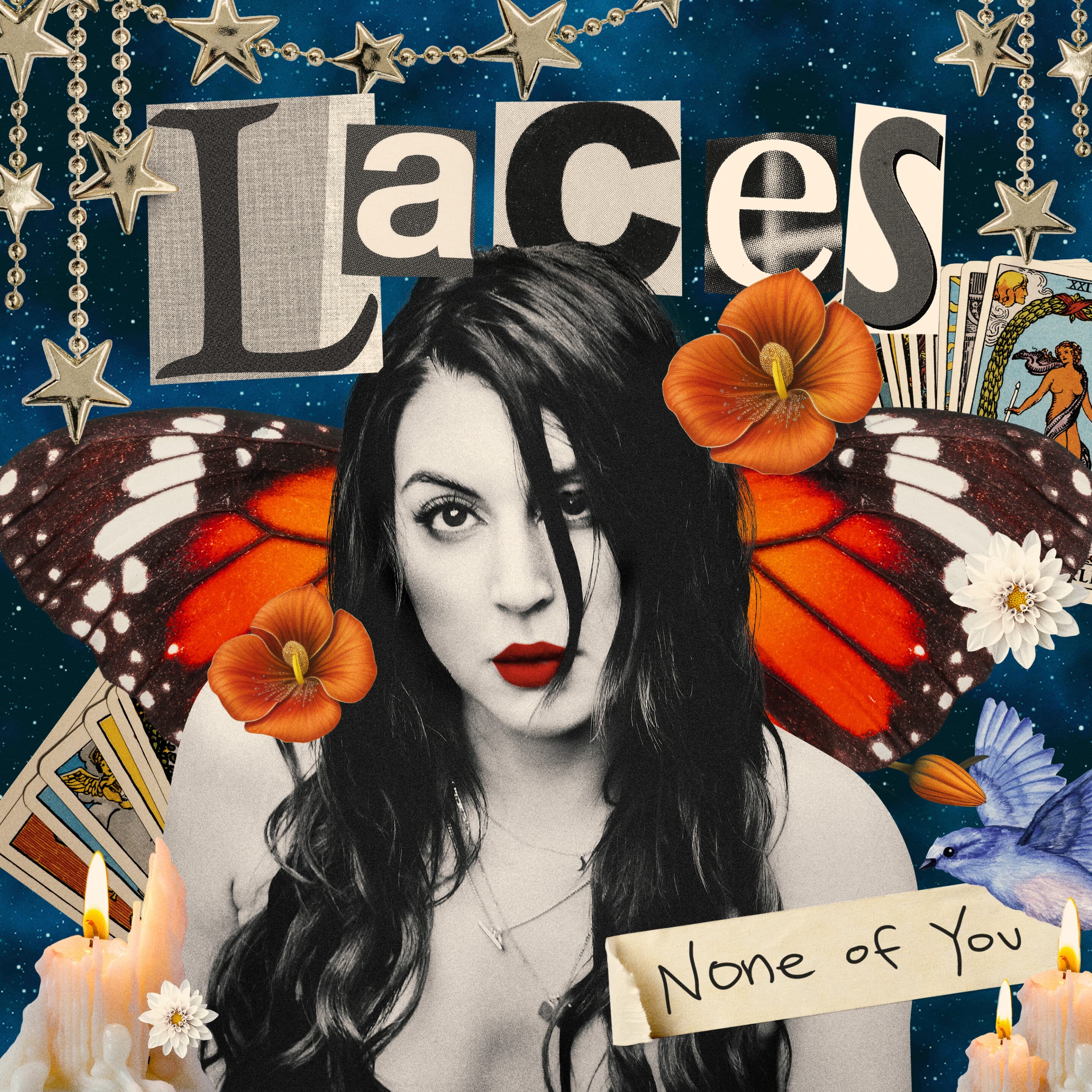 Under her legal name, Jessica Vaughn, she has participated in the creation of music for different Hasbro cartoons including shows like "Littlest Pet Shop", "Equestria Girls", "Baby Alive" and many more. Besides, she has worked on different projects for Netflix, ABC, CW, and several films. In addition to that, she writes songs for other recording artists. With such a steady path, it is easy to understand that LACES is a breathtaking realization of years of potential, ready to take off.