Plus (aka Kyle McCammon) is a newcomer from Los Angeles who makes a unique blend of alt-pop/indie-electronic music that could be likened to a mix between Mura Masa, Jim-E Stack and BAYNK. This week he's giving us his latest offering with the gritty sounds of new single 'Feel So Heavy', which has him teaming up with American rhythm & blues artist Son Little for his invigorating vocal sound & style. As Kyle reveals below, this collaboration came about after he met Son Little at one of his concerts where Kyle was actually a member of one of the opening acts.
They decided to get together for a session shortly after that and 'Feel So Heavy' was the result of that wonderfully creative emergence. "I was lucky enough to open a Son Little tour when I was playing in Doe Paoro's live band back in 2016.A while after the tour, Aaron (Son Little) and I set a time to get into the studio which is when we first came up with 'Feel So Heavy And I knew it was a track I wanted to us for Plus when I started forming plans to launch it.Plus is a "production"project with features that are avant-garde but listenable. Overall, I want things to be dark, edgy,and angular, but still have a sense of lightness either in certain tones or lyrical content. 'Feel So Heavy' is equal parts vintage and modern to make this Plus and Son Little collaboration feel like a fusion of old school hip-hop/R&B withIndie sentiments that feed the soul.
What's your story as an artist?
One thing has led to another every step of the way in my career. I was originally a bassist that played in bands and worked as a side musician. Then, I focused more on writing and producing as well as having a project called Lean that's seen some success in streaming and here in LA. Now, I'm putting music out as Plus, a project of my own and it feels like I've come into my own in a lot of ways.
What inspired this single?
For this single, I got together with Aaron, Son Little, and this came out almost immediately. We started with the beat that I programmed and I think we had most of the song within a couple of hours. It sat for a long while but I knew that when I started launching this project that it was one of the first one's that I was going to try to release.
What are some sources of inspiration for your storytelling?
It could be a sound that piques my interest, something in my life that's going on or more often, something visual. I take a lot of inspiration from visual art and am so happy that art museums are open again.
Any funny anecdotes from the time you were recording or writing the album?
Hmm.. I've been working on some of this music in a lot of different studios over a lot of different time periods. I'd say that most funny things that happen occur outside of the studio and the studio, at least here in LA, can feel a bit like an office at times. One funny story happened on a break from the studio where a good friend of mine was by. I had seen nothing remarkable for weeks in the area but for some reason this friend attracts wild situations. As we're walking down the street near DTLA we see a man walking his pet squirrel on a leash. My friend was not impressed in the least and I asked him about it. He responds saying something along the lines of "this happens" and to look at his instagram highlights where I find multiple wild squirrel videos.
Tell us about the music video and the idea behind it ?
My friend and director, Davy Greenberg, had the vision for this video and I let him run with it. It shows the day in the life of a young couple in LA. It's meant to convey a simpler time when we were young and careless. Davy said he "wanted to show how hard it is to be in love sometimes" with the video but at the end it leaves you thinking about what's actually important in the grand scheme of things. I wanted it all to have a sense of ease and brevity against a song with such weighty lyrical content.
What's a record that shaped your creativity?
Radiohead's OK Computer is forever an inspiration to me. I feel like they shaped how music sounds today in a lot of ways and I keep coming back to that one. I especially like how they incorporate electronic elements and spacey sounds with rock. I've also been diving back into Bjork's Post. She was so ahead of her time and I feel like that record would sound progressive if it was released today.
Who is an artist or band you look up to today?
I'm a big fan of James Blake. It's really inspiring to watch his evolution as an artist. He really has a beautiful ability to meld genres and continue to make music that feels authentic to me.
Any future projects?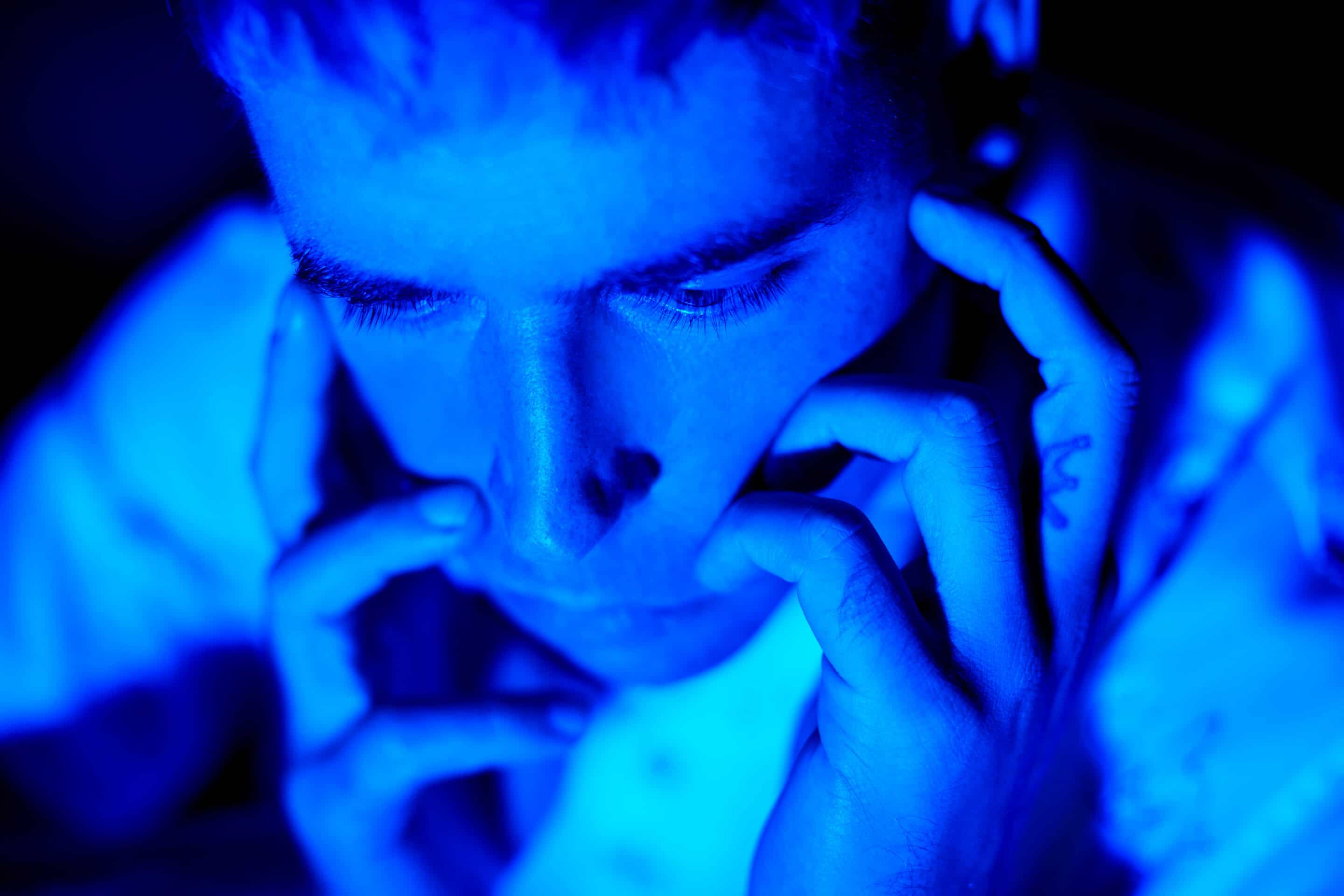 I'm set to release another single early 2022 featuring a really cool new artist Jadeisdxpe and then I'm planning to continue releasing singles for as long as it feels good to do. Ideally, I'll put something out every 8 weeks throughout the year.
Top 3 dream collaborations?
James Blake, Bjork, Kendrick Lamar
What does music mean to you?
I started playing music at a very young age (7 years old) so, it's really been my whole life. At times, I've had to actively separate myself from my music or my career as a musician. It can be hard for musicians to remember that they're someone's son, partner, friend, etc and it's easy to lose perspective on what might actually be important in life. To me though, it's great to have this outlet and I hope that the art that I make can help get someone through some time in their life or remember something great or be the soundtrack to some memorable experience for them because so much music has done that for me.
How would you describe your sound to someone who has never heard you?
This one is a little hard because I'm purposefully bending genre's with this project. Plus is a "production" project with features that are avant-garde but listenable. Overall, I want things to be dark, edgy, and angular, but still have a sense of lightness either in certain tones or lyrical content. I guess to make it easy though, I'd just say "Indie" haha.