Tell us about your story and artistic and creative background
BIG question but to sum up: I grew up in a culture where expressing forms of sexuality is taboo. I'm Guatemalan-born, raised outside of Detroit, and I was shocked and inspired by the openness towards sex and desire when I moved to New York for school. The parties, the sex, the grand personalities and the club fashion of Brooklyn compelled me to create the slutgear I always wanted. I feel lucky that other people identified with it as well. And LEAK YOUR SEX TAPE was born 🙂
How did you learn fashion design?
I learned how to make clothes at Parsons. But I think the concept of learning fashion never really ends. I learn about fashion relentlessly from my peers and my muses. And my clothes are def influenced by my clients' needs and their personal needs.
Was there an event or specific job or work that made your career turn around?
Off the top of my head, BUBBLE TEA and PAPI JUICE and other POC-organized parties very much inspired the first pieces I've ever made. Events that have celebrated people of color and all of our queer fashion we bring to the party were life changing, as person and as a craftsman.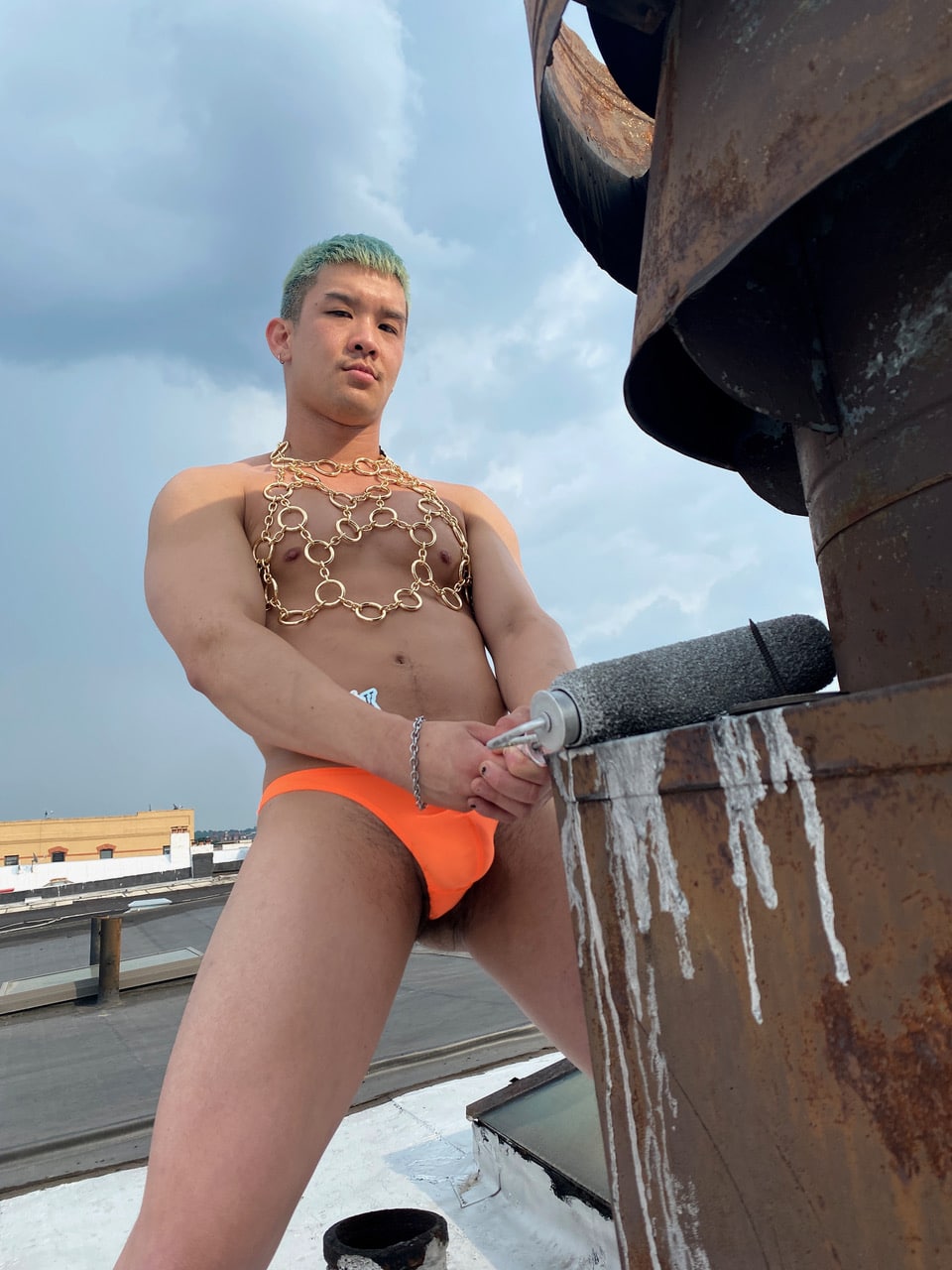 Who was your mentor? If there ever was one
I had one mentor at rag & bone some years ago. We would be working through designs with our team, and she'd share her hookup sagas and fantasies. Everyone thought we was wildly unprofessional, but I lived for it, and she was just as talented as she was crass. Her knowledge of fabric and clothing was unmatched by anyone else I've worked with.
What are your main artistic and creative inspirations?
I LOVE 90's fashion. The cuts of spaghetti strap gowns, the cheap stretch velvet, the exposed thongs, and colorful tube tops. It all seemed hyper sexualized and something I wasn't allowed to participate in as a boy growing up in the Midwest. But as a fully-realized queer POC, now I can bring it all back for gender-non confirming folk, and those ideas really become something new and refreshing in my eyes. That's one source of inspo for me right now.
Top 3 designers you would love to collaborate with
Um I have mega design crushes on Bernhard Willhelm and Craig Green. Their use of fabric and shapes especially are so delectable, I'd love to have the opportunity to work with them!
What inspires your work? Is there a message behind your creations?
Apart from my mission to spread more sex positivity and openness, I'm quite driven by the idea of creating fabrics and draping garments with my hands. It's an obsessive process and it's very fulfilling to be so tactile with materials that I like. Maybe it's genetic. In the Guatemalan highlands where I'm from, there's a hypnotic rhythm to hand waving fabric that's persisted for eons.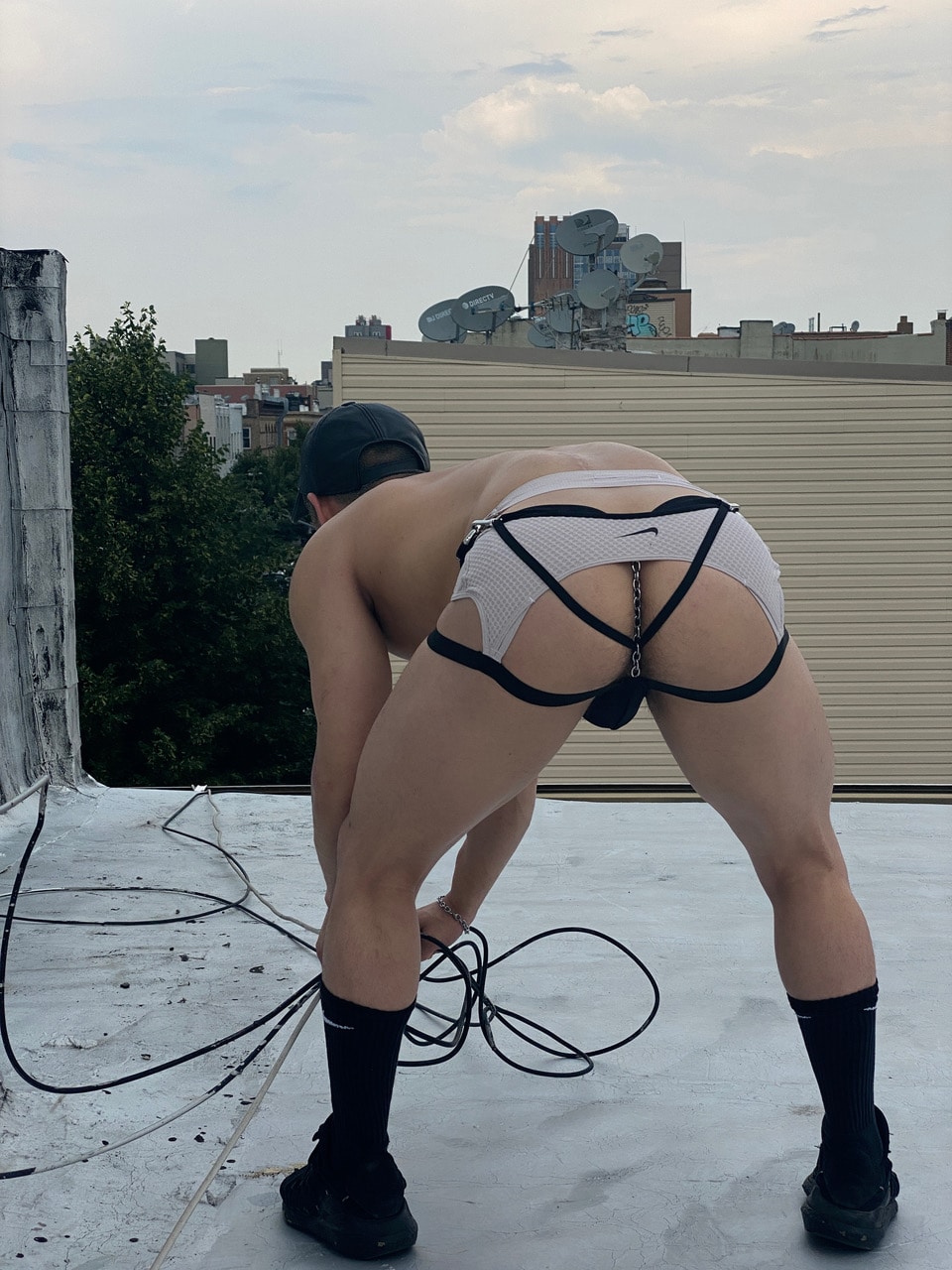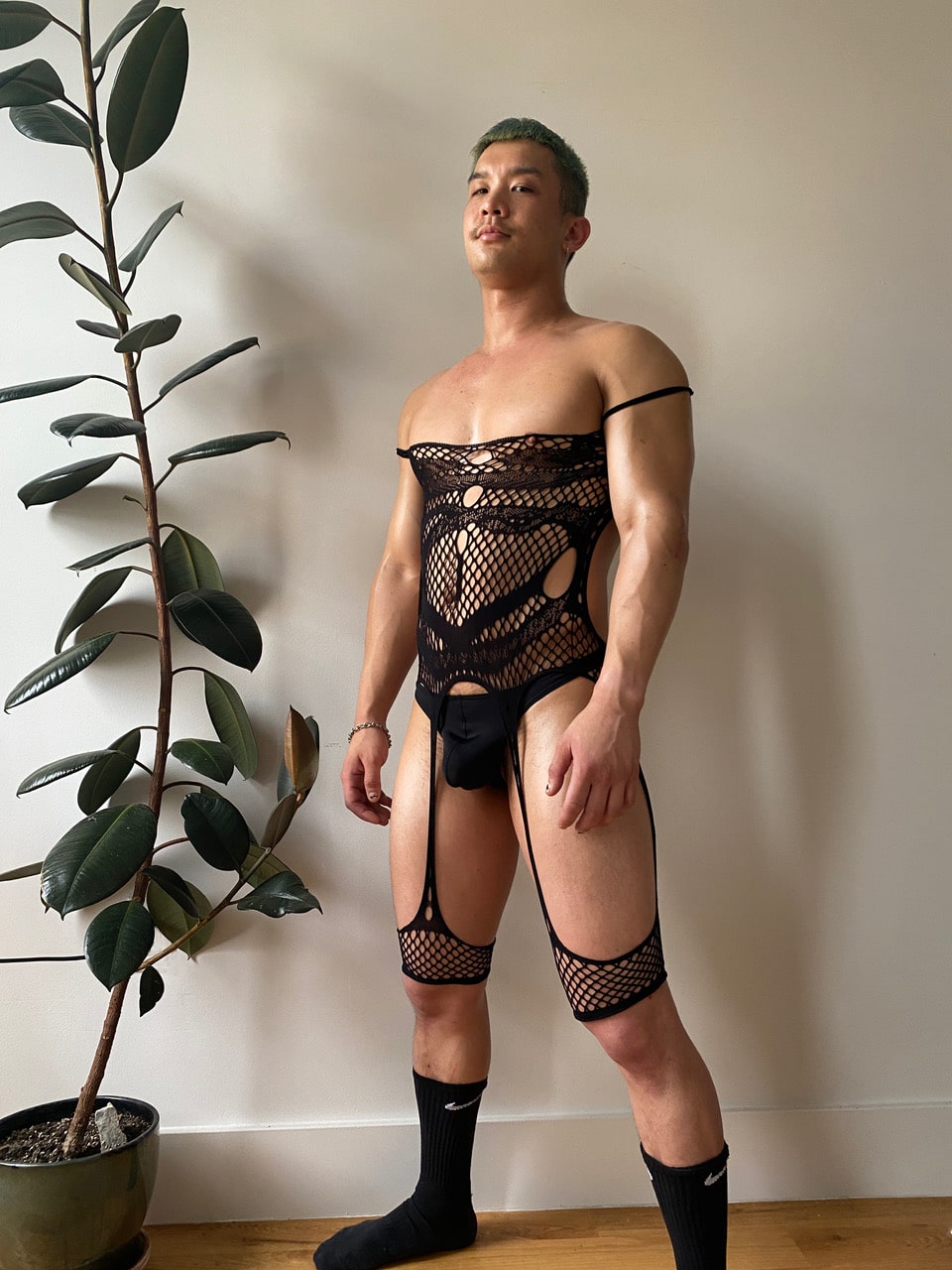 What would you change in the fashion/artistic scene today?
Even as a young designer, there's so many things I wish I could tell my younger self. If I could change the way I was taught to design clothes and the importance of teamwork, I would definitely change the way fashion design is taught to aspiring designers and youths who want to be in the industry. Fashion is a team sport, and I spent so many hours toiling alone on many projects when I should have asked for help or collaborated with another designer to boost each others' success. I see a lot of young people thinking they need to work alone as a designer and spending more time protecting their ideas rather than enjoying the creative process. Getting credit for your hard work is priceless, but there's no successful designer out there that's made it on their own.
Is there an artist/creative you would like to see your pieces on?
I always enjoy working with up and coming drag artists, pole artists, or onlyfans performers. They come to me humbly with fantastic ideas, practical or extravagant that leads me to another idea and fuels inspiration and motivation. People as me this question a lot, expecting my to list a few famous people that I relate to, but the truth is there really aren't a lot of queer indigenous fashion muses that I idolize… yet! I'm searching for them.