Over 300 million people around the world practice yoga for mindfulness and to reduce stress. But what about self pleasure? According to Popular OnlyFans model and certified yoga instructor Vanessa Vuitton, you can use yoga for just that. 
After creating her OnlyFans account, Vanessa initially dealt with criticism for embarking on her new business venture. She turned to yoga to tune out the haters and started focusing on all parts of the body. Now, she often encourages everyone to focus on their own inner well-being first, including self pleasure.
Vanessa has inspired countless others to focus on their own self desires and fulfillment through yoga. She would be an intriguing interviewee and happy to walk your audience through her tips on how to embrace your sexuality through yoga.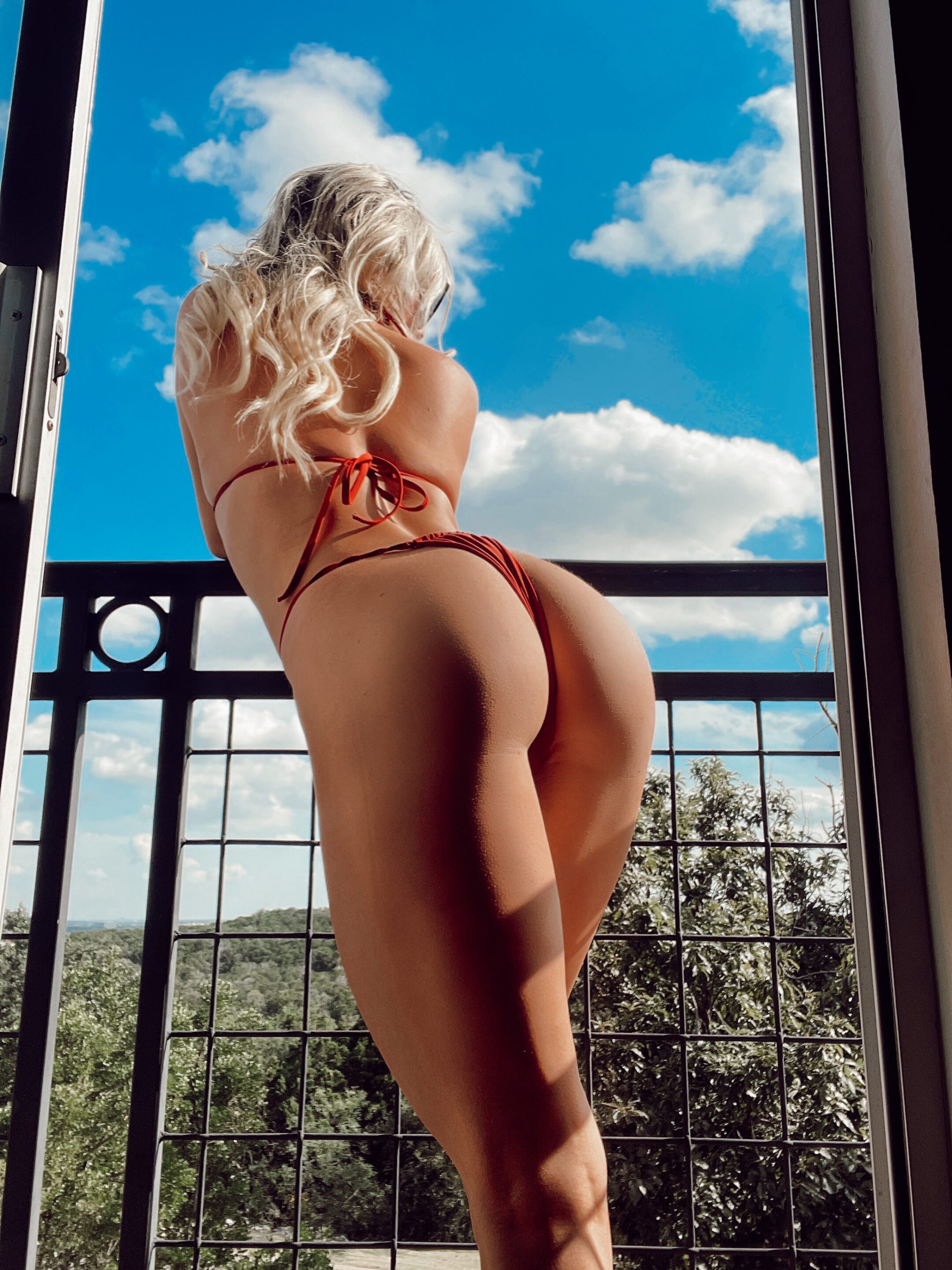 Tell us about your story as a performer, entrepreneur and more
I come from a family that created their own success & became very popular in our little town because of that. I believe that a big part of your upbringing conditions you to be a certain way, so from a young age I understood that I was part of something unique, and that being who I am underneath everything, is the most interesting and entertaining thing about myself. So I have always been very used to attention. In high school people loved to gossip about me, not always in the best way. But in the way that everyone wanted to know about my life. That always has led me to move beyond mediocrity, try new things and be the creator of my own destiny. I didn't realize all that I was capable of doing until I had done it, and realized it actually wasn't that hard… and I could have been even better than what some people consider amazing.
I started an OnlyFans in April 2020 after being laid off from a job as a project manager. It was suggested to me by an ex… so I texted my mom, asked her if we would still be okay. She said yes, so I made one and never really looked back. My name being relevant to people where I was from, built my fan base at first. I had no idea how to market myself outside of that. Honestly, at first, it was so taboo I was pretty humiliated for what I was doing, which drove me to be the absolute best I possibly could be. Why would I go as far as producing my own explicit media… for me to live as if it was never worth it? What if what I was doing could never outweigh the consequences of my choices in being an explicit creator? So, I became very committed to my success because it was all I could really cling to justify what I was doing. Since then, I've realized way more about myself and grown to be someone totally different. I realize that my life choices are my own, and the longer people continue to linger in other's lives… the more they miss the beauty and amazement of their own life unfolding before them.
What drew you towards yoga?
I had a spiritual physical trainer. He taught me a lot about quantum physics, creating your own reality, yoga and more. Truly more like a spiritual guide than anything. He opened doors for me far beyond anything I could have articulated. I became very fascinated with our bodies being impermanent modes of consciousness, yet here we are. It led me to wanting to push my body further. I did triathlons, became an endurance athlete after believing my entire life that I didn't have the body to do endurance athletics. It challenged me to become something more than myself, to stretch my body, because it won't last forever, and I want to feel into every inch and crevice of it as much as I possibly can while I am here existing as a human. It also is a wonderful tool for energy, creating balance, restoring mental wellness, and promoting body awareness, and spiritualism. Most people don't know this but there are actually 8 limbs of yoga, and only one of them are physical postures. The others are more about the internal person. Physical yoga is designed only to bring you closer to who you are underneath your physical body & your external circumstances.
What do you think is the most beneficial aspect of yoga and how did it help you in your own life?
Yoga made me experience inner awareness of my body which literally changed my life. Even practicing being in my body while I am walking my dog, at line in the grocery store, or in the car driving, has made a tremendous impact on my life on every level. For example, I used to attract a lot of negative people in my life, people who misunderstood and judged me. Now that I try to live more consciously, at every activity and interaction, I interact with amazing, genuine, and smiling people every day. What you put out, is really what you get back, and that applies in every aspect of life. But if you want to see it work for you in your body, try yoga.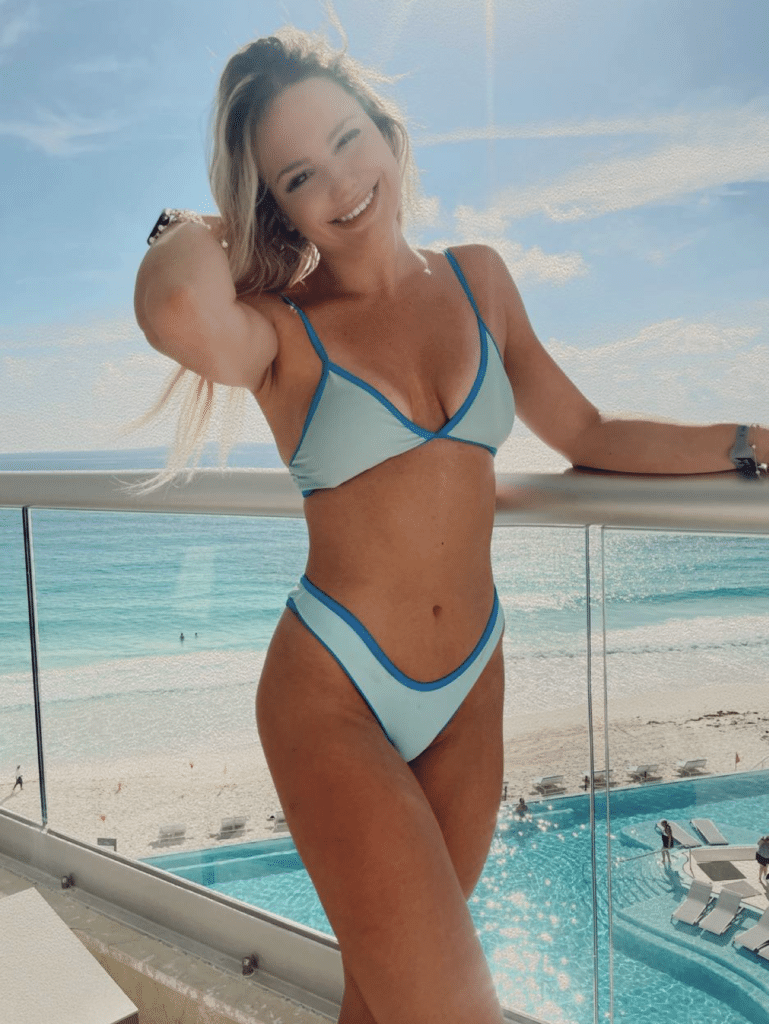 What made you get into the onlyfans universe?
I wouldn't really consider myself a "sexworker" because I produce all my own content, I select who I work with in my films, and my primary focus in creating my content is to have fun. There really isn't a one size fits all OnlyFans model, which is the most frustrating part about what I do. What people usually think when I meet them, they have already mentally labeled someone as an OnlyFans model which usually means one of 3 things:
You are not capable of having or maintain exclusive/genuine relationships
You show up to a set to get fucked professionally
You have no respect for yourself
Obviously, there are a lot of people who could apply to all these conditions, but they don't make an OnlyFans model. They are people, real people, from all over the world, in various professions. Some work full time, some work part time, some of these girls have never even had sex with anyone other than their partner… and there are actual virgin models out there. It is so diverse.
I am simply in this universe because it's where I ended up, from a suggestion from a friend. It's funny how life works.
What are some things you enjoy the most?
Honestly, the most fulfilling things for me boil down to my interactions with fans. It is such a privilege to connect with people all over the world and for them to actually be interested in who I am. Getting to know these fans is really like having an explicit friendship online. I really enjoy talking to them. They are literally hilarious guys too.
Outside of that, I love my network and working with other like-minded models. I am really inspired by the way their minds work & really enjoy collaborating with them.
What are some things you don't like about it?
I mean, if I'm having a bad week, it can be really difficult to make myself film. Storing content is a massive problem for me. There is so much media. It's so valuable, so it's not like I am going to just delete it… I store it offline on a hard drive, and also in dropbox. The amount of media I produce is actually insane. I would say between 4 hours of edited film per month and another 250+ pictures. The demand to keep up is intense.
How do you think OF is helping people performers and models these days in your opinion?
I hope these girls are using OnlyFans strategically, saving money, investing into things that will pay them back, and not blowing all their money on designer bags. Blow it on things that are going to make you money or add value to your net worth.
That being said, in a world of infinite possibilities, I am sure OnlyFans is helping people all over the world realizing how much opportunity really exists out there.
WHat excites you about your life?
Where to start. Literally everything. If there was something I could pinpoint, I'd let you know. But the most exciting thing about my reality is that so much happens on a daily basis, I get to watch it unfold in front of my eyes. The brain has the ability to think 60,000 thoughts per day. The more I can be present in my experience of life, the fuller my experience gets. So, I just pay attention to the coincidences, the flowers, the sky, and all I experience on OnlyFans… and it never stops exciting me. There isn't anything I do that doesn't excite me, or I wouldn't do it. Life is too short to not do what you want.
What are some of your core values ?
My core values include being present and doing what I feel is right. My core values aren't aligned with society's right now, which changes every couple hundred years anyways, so that's okay with me. I am very spiritual, in the sense that I believe in seeing people as the consciousness they are underneath their bodies, and recognize that we are all One life. I try not to judge, I look for myself in everyone, so I can understand them better. Everything else, it's kinda just drama and noise. Just do the right thing for you. Everyone knows their truth. It is inside them.
What are your projects for this year?
I love building businesses, creating healthy work environments for people, and helping people realize their dreams. In addition to obtaining my yoga teaching certification, I'd like to do a couple of flight discovery classes so I can learn to fly a plane. I am building an online store that I will hopefully be launching soon. In addition to that, I am a mom so it's my goal to take my 4-year-old on a couple of fun vacations. I'm interested in real estate, and really anything that is a good investment. So that's my main focus!
https://vm.tiktok.com/TTPdhFJn5F/
https://instagram.com/van3ssavuitton?utm_medium=copy_link
http://twitter.com/v_official_nsfw