Digitalised throbs are ever-present in 'Preach', the latest addition from Sir Jude as she embarks on a journey of love, self-hood, heartbreak and hope in her forthcoming debut album Revelations. Enlisting electronic mastermind Maxim for the release, his distinct and iconic musical style elevates Sir Jude's brooding vocal, amounting in a gritty pulsation of estranged alternative pop.
"It was so brilliant working with Maxim. The Prodigy was incredibly influential to me. I remember my dad showing me Firestarter as a kid and being completely blown away. They pioneered that sound," says Sir Jude.
This single contributes to the visual story that culminates her pending debut album, Revelations, a body of work that represents a sonic journey of unravelling internalised misogyny and discovery of the self, pushing the boundaries of pop with lyrical prowess in its stride.
What's your story as an artist?
There are so many stories… But I believe I love to write witchy inspired, feminist anthems that speak on self-love, sex and heart break.
What inspired this last release and what was it like to work with Maxim?
I got to work with the brilliant Maxim, of 'The Prodigy'. It was so nostalgic working with him because I remember my dad showing me Firestarter as a kid and being completely blown away.
Their sound is so iconic. Maxim reached out during the pandemic, and I was obviously equally shocked and excited. I knew I wanted to make something tonally cutthroat and ethereal; I think it's a dichotomous representation of both of our styles. I had recorded a sample of my windscreen wipers on a rainy night and the cadence was so interesting and I was completely drawn to the bouncy rhythm and the aggressive tones. Maxim loved it. And so, I knew I wanted to use that energy to relay an unapologetic message on self-love and independence.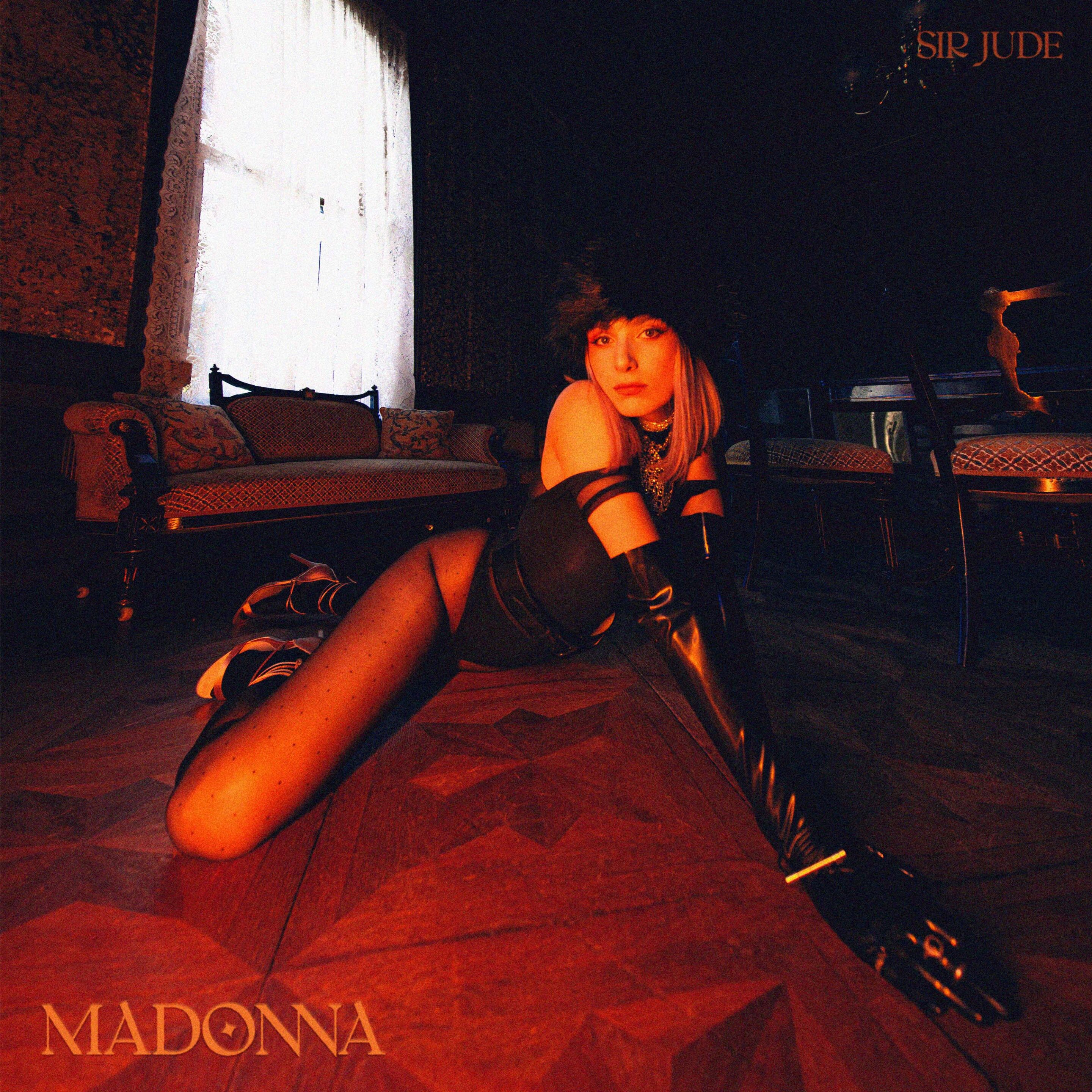 Do you get inspired by other art forms?
I am incredibly inspired by fashion. I think it's quite beautiful how creatives can communicate by means of colour, sound, or silhouette and how they can say so much in what others see 2-dimensionally. Over lockdown I developed a little obsession with slow fashion, and I was so fascinated by what these young designers were creating and the stories they could tell through means of fabric and shape as opposed to sound and melodies.
Any funny anecdotes from the time you were recording or writing this?
There is a track on the album where I have recorded my grandmother talking about what being a woman means to her. For her generation, these were never normalised conversations, so there was a big sigh of relief from her once I had finished asking her questions; it was quite funny.
What's your favorite place or environment to write?
Wherever the inspiration chases me. Sometimes it's clever and catches me off guard, but I know my change in environment might inform something entirely new and spontaneous for the end result.
What's a record that shaped your creativity?
Virgin Suicides Album by Air. It is so cinematic and weird and it's the perfect collision of sounds, electronic and organic.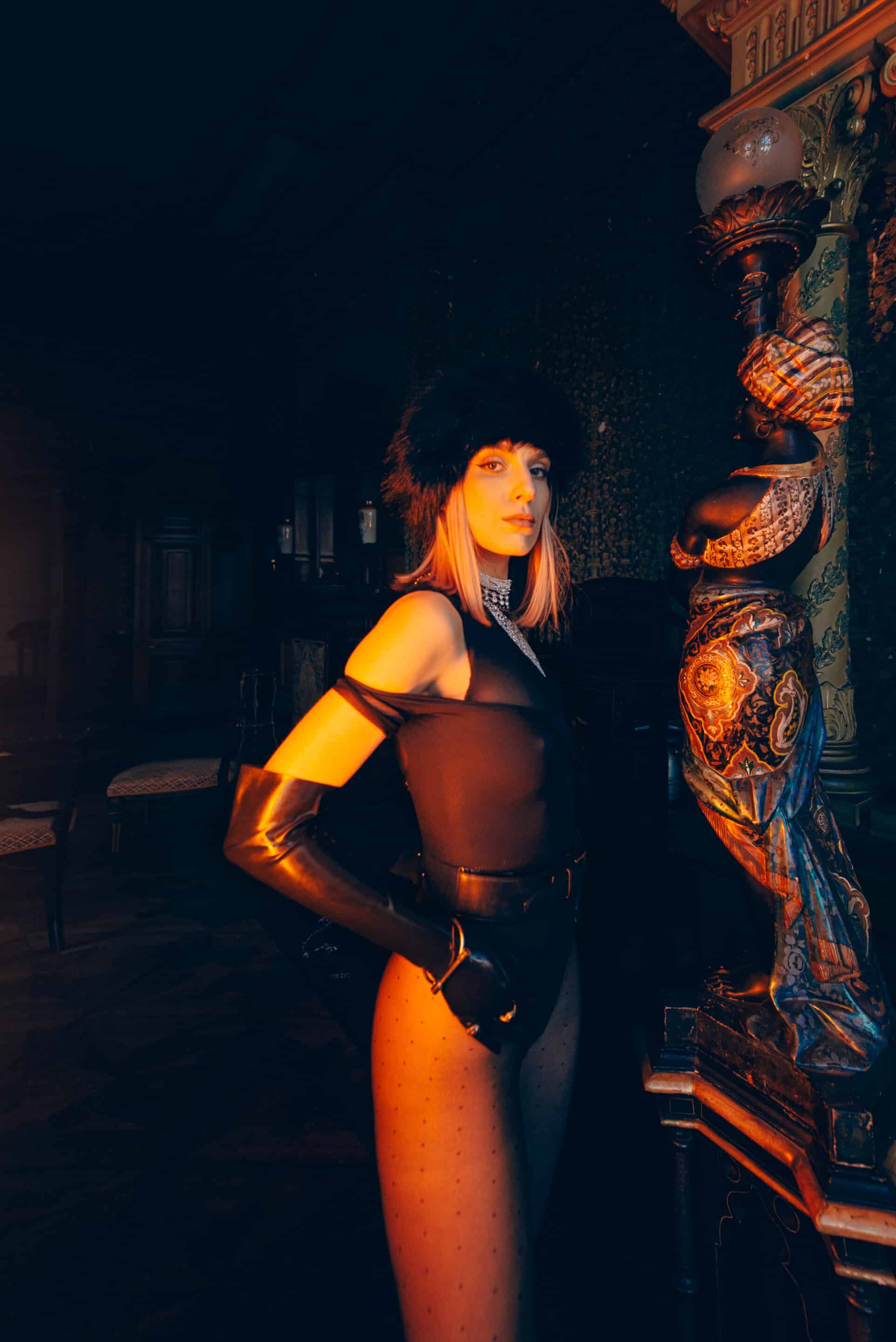 Who is an artist or band you look up to today?
Yelle. Her most recent album is so wonderfully thought out; every song is addictive, even for non-French speakers such as myself.
What excites you the most about what you do?
I've just relocated to London, and the most exciting thing about it, is creating a community of like-minded creatives who are passionate about discovering new avenues to creating art. You can only inspire each other that way, and it's been incredibly rewarding already.
What is your view on genres and music styles since you mix a lot of them in your music?
I think I should be as experimental and daring as possible. Borrow and recreate the things you love from all aspects of your life because it inspires new conscious thought, new sounds and new meanings that only you can selectively curate. My taste in music has always been eclectic, from Nirvana, to Arctic Monkeys, all the way to James Blake and BANKS, and through all that inspiration, I have created this little thing I get to call my own; it's a common thread shaped by what I love most.
What does music and art mean to you?
It's a place to be rebellious and to challenge ideals around you. It gives you the perfect platform to say what you want in the most digestible or even sometimes discomforting way possible. It's powerful.