With electrifyingly magnetism and enticing International influence, edgy-pop songstress MERLIN unveils another layer of 'dark matter' with her new music video "Can't Touch This."
Part of the retrospective Dark Matter EP which released earlier this month, "Can't Touch This" depicts the moment a GNO turns into GTFO, showing MERLIN a formidable adversary to any playboy who dares impede on her good time.
"This track is for anyone who's been hit on at a club, politely rejected, and gotten unwarranted, crass responses," says MERLIN. "This is a message to my ladies that no one is entitled to you and a reminder to my fellas that no one owes you anything."
"Can't Touch This" is dynamic and empowering with an equally as grandiose video – a radioactive asset to Dark Matter. An emblematic representation of the path to healing and autonomy, Dark Matter unearths the ominous to display luminosity and assurance.
Dark Matter is available now on all digital platforms. For more on MERLIN, visit www.thisismerlin.com and follow her @thisisMERLIN13 on Instagram, Facebook and TikTok.
Tell us about the genesis of your project. How did you get to where you are now?
It was definitely a journey. I always wanted to release an EP but never knew how to go about it. It wasn't until I missed an audition in NYC for The Voice, that all the small steps started coming together. When I missed the audition, I had a moment of clarity and just knew I had to get myself into a studio. I reached out to my producers (Late Boomers Club) and we started working on my debut single, "Love". It's mind-blowing to think we went from one track to an EP throughout such a tough time. 2020 really helped push me musically. While it was hard some days to keep going with everything going on, working on my music was what I needed to push through.
What should a song or piece of art communicate in your opinion?
A raw piece of yourself. That's what I aim to bring to every track. A piece of me, whether it's of a version of me that no longer exists or a version of me that I'm still building. To me, my songs represent phases of my life and lessons I've learned along the way. I always find that each song lends to the next, every piece part of a bigger whole.
Who were your top 3 artists last year?
Dua Lipa, Adele, Ariana Grande
What do you do when you're feeling uninspired?
I love to move my body and get my blood flowing. I find that when I'm uninspired I also feel stuck or heavy in my body. So I'll blast some house music and dance, do a yoga sequence, or go out in nature. If I'm somewhere where I can't do that, I'll try to close my eyes and meditate for a couple of minutes. I find that I'm usually worrying about something else in the background.
What are your 2022 projects and goals?
I have some new music coming out! I'm excited about these new tracks, I get even more personal and intimate. My goals are to open for and headline local live shows, perform in a huge festival and record another project I'm working on behind the scenes. I'm so excited for all to come!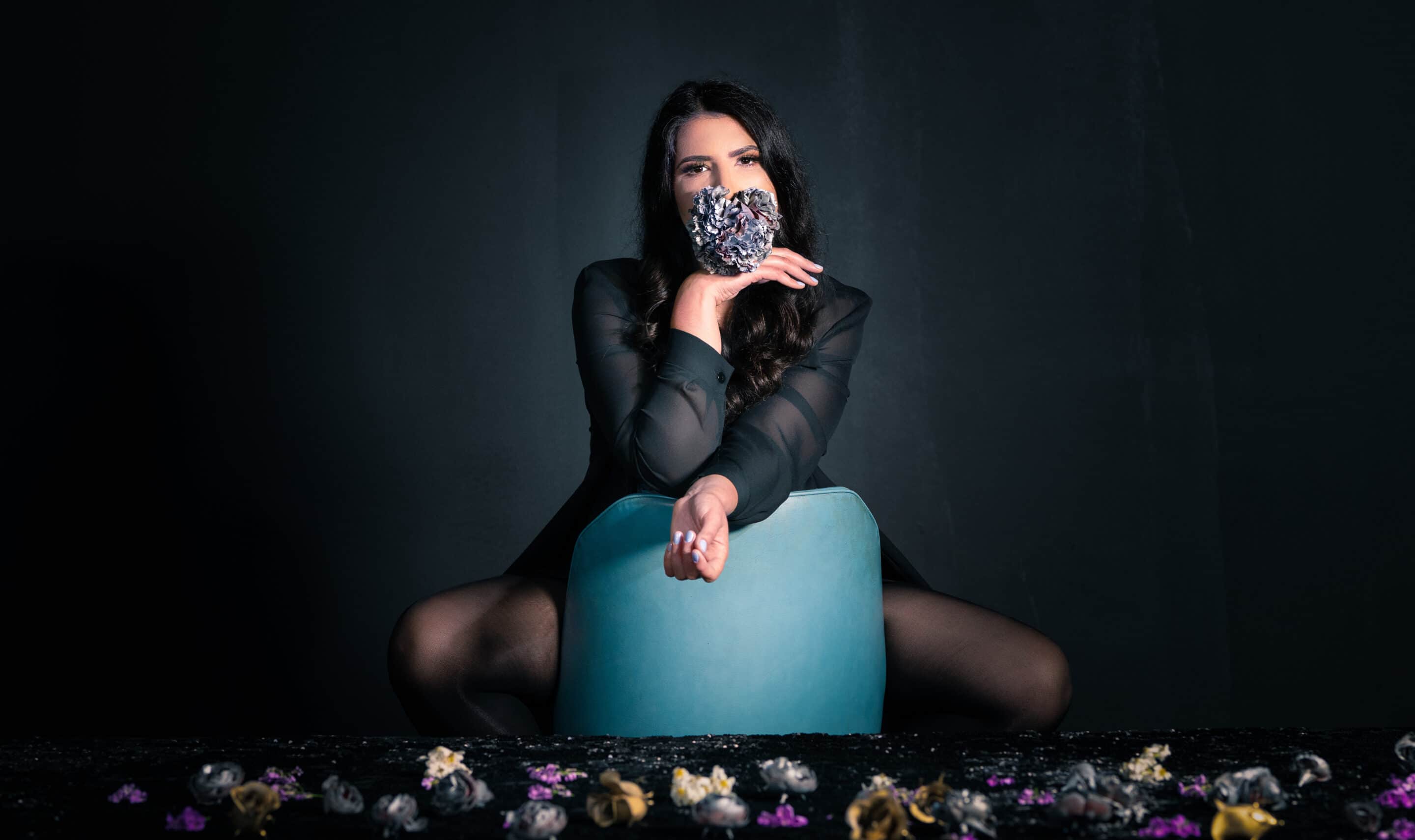 Favorite movie or TV show?
TV Show: Dexter
Movie: Avatar
Tell us about your latest release and how it came about
The DARK MATTER EP was a dream to bring to life! It started out as a project of songs that represent my past and darker times in my life but it was a beacon of light during the hard moments of 2020. We had to create this in a hybrid manner with as much being done over Zoom.
When we did come together to record in the studio or shoot the music video, everyone took every possible step to stay safe and pull together a physical manifestation of what was playing in my head. I'm so grateful for how this came together and the hope this EP has given me. It feels like it was the final layer of processing all that has been and purging it from my life.
What is something you would want to change in the music and entertainment industry?
Something that I would want to change in the industry is the unrealistic beauty standards placed on artists and people in the public eye.
If we're having to enhance and distort images and videos of people who are already gorgeous, fit, #goals to the point where obtaining and maintaining those looks is impossible. Then what message is that sending? We all have struggles, we all question ourselves and that's valid but has nothing to do with our worthiness.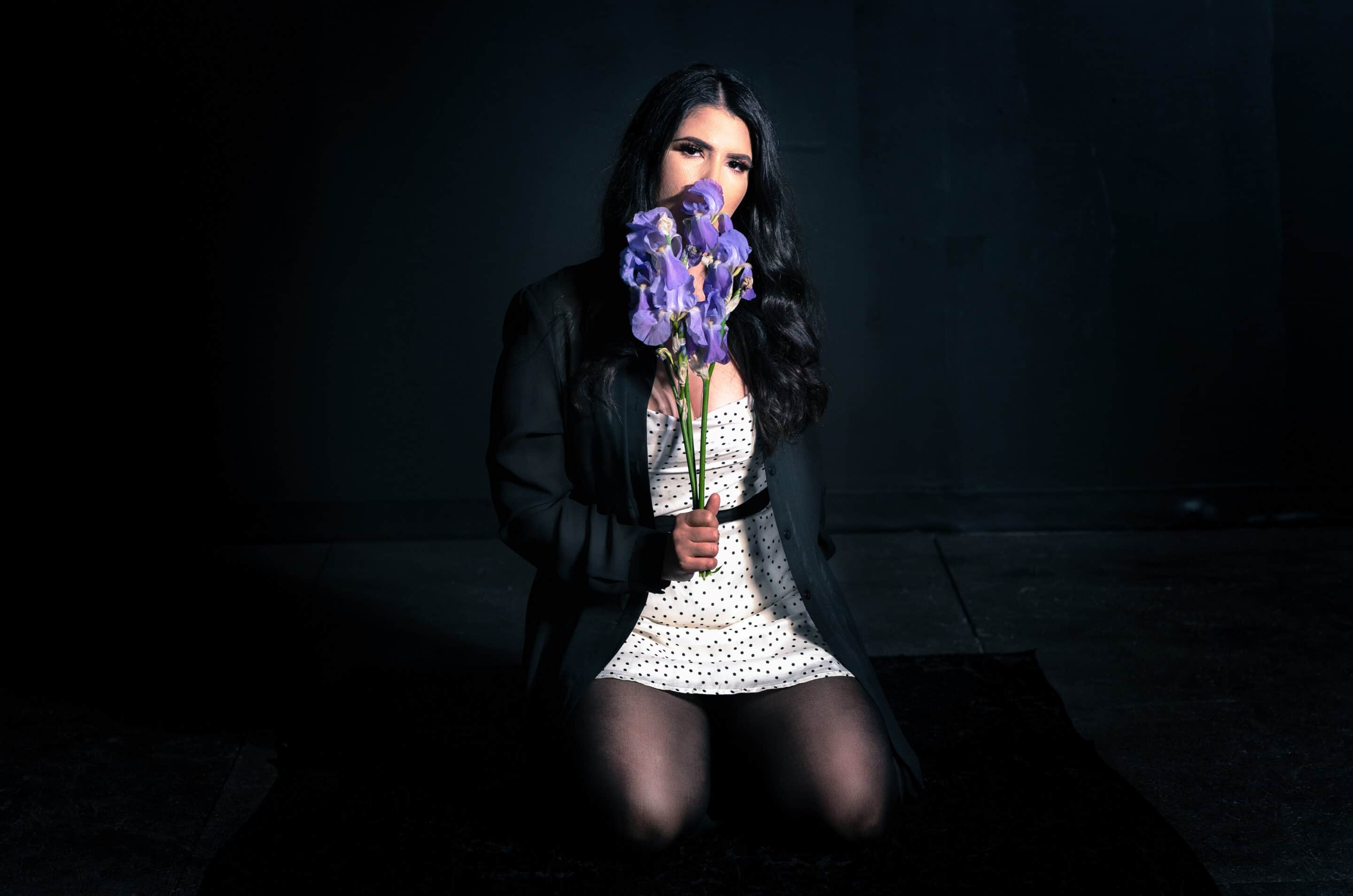 Can you outline your creative process?
I wish I could put it into a formula or a step-by-step outline, but my creative process is pretty intuitive and based on the flow state I reach when I'm in it. Most of my favorite concepts come when I'm going about everyday tasks.
However, my favorite tracks were all created and recorded during times when I was comfortable to express myself, comfortable in my skin, and with some sort of deadline. With those three elements, I'm able to reach a flow state where certain things fall together perfectly and I flush out the rest of the song by feeling.
After I feel I've completed a song, I'll come back with a fresh ear to listen and make any last-minute changes!
Who inspires your style and aesthetics?
My biggest influence has always been my mom's 90s/2000s fashion and my Albanian culture. While I base what I choose to wear on which country I'll be in and the type of event, I'm always attracted to contrasting pieces, minimal lines, and timeless fashion. Overall, lots of faux leather, mesh, color blocks, and big coats!
What is the achievement or moment in your career you are the most proud of and why?
The moment I'm most proud of is my first live show in NYC. I get so nervous before things that are important to me so I made myself busy with all of the preparation and practice for the show that it didn't dawn on me until I finished up the soundcheck.
Once I got on stage and started, all of those nerves melted. After my set, I was speaking to some of the fans but it felt like I was watching from above. It was such an incredible moment when I realized that I just had my first live show in one of my favorite places in the world. That grew the fire within me and I can't wait to go back and make a whole tour of it.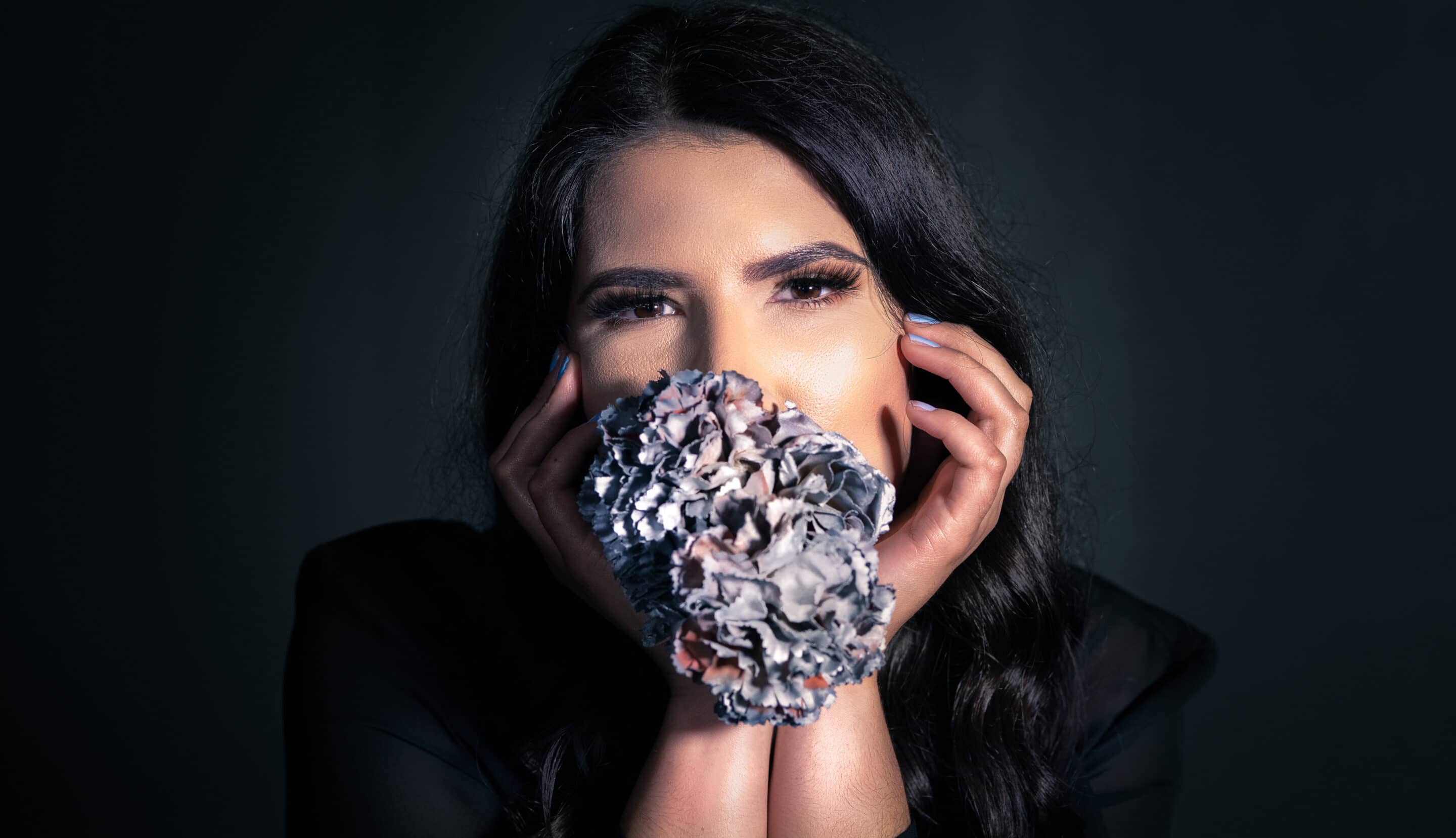 What do you think an artist should sing about nowadays?
I never want to be told what to do so I don't believe in doing it to someone else. I think that artists should sing whatever makes them happy, whatever they need to express to the world.
There are artists and genres for every type of person and for all versions of us. We all experience this life in different ways and our perspectives matter.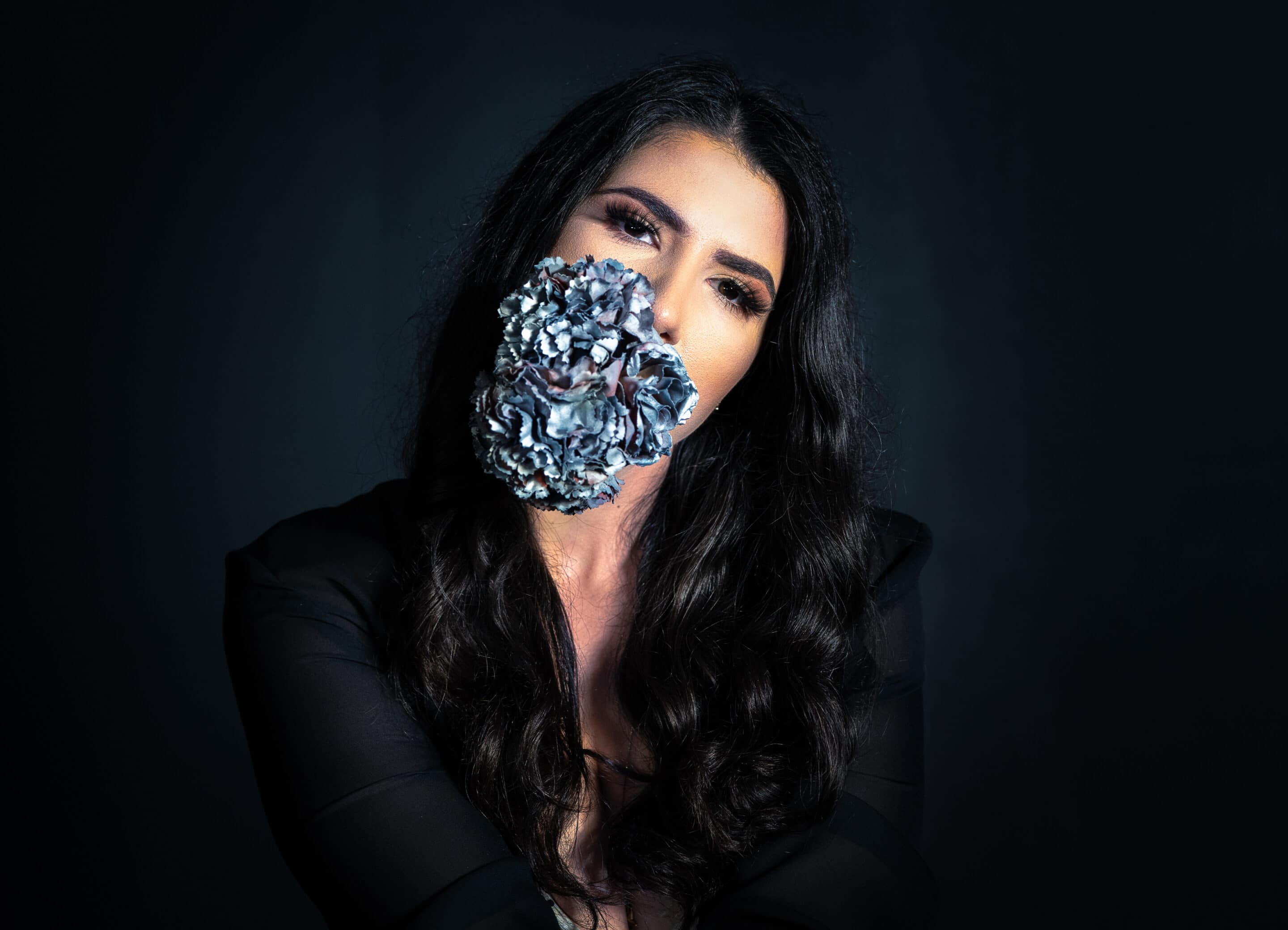 Do you have any regrets?
Not a single regret, every moment I've been through has brought me to this moment. There is nowhere else I'd rather be!
What is some piece of advice you would give to yourself right now?
I would ask myself, "Remember all those other times you thought you couldn't but you did? YOU HAVE EVERYTHING YOU NEED!"