Montreal-born and New York based pop artist Karine Hannah just released a cover for the 80's hit "Jump" and I am reaching out to inquire about a feature, interview, review or social media takeover. This cover of Van Halen's "Jump" shys away from the Van Halen craziness, and instead pulls at your heartstrings as this up-beat power ballad goes more classical. With the use of simple instrumentals and Karine's powerful voice, we get a new, honest perspective on this classic.
Growing up in Canada, and at the age of sixteen, her performance on a Canadian television show caught the eye of none other than Celine Dion. The world-renowned diva went on to ask Karine to perform at her wedding."That was really the start," she recalls. "It was such an incredible moment, and I was driven to pursue this endlessly to fulfill my dreams as a world class singer.
Karine relocated to New York City. Within weeks of moving to the Big Apple, she linked up with none other than Jim Steinman (Meat Loaf, "Bat Out Of Hell") and began collaborating with him. For the next few years, nearly every major label courted her, but she didn't find a home until Cash Money Records/Republic Records/Universal music co-founders Ronald "Slim" Williams and Bryan "Baby" Williams heard a recording from her in their lawyer's office and signed her.  She is their one and only signed artist that is a pop artist.
Their partnership kicked off with Karine's incendiary debut single "Burning Up", co-written and produced by Josh Harris. Climbing the billboard charts and making it all the way to number five.
That's only a prelude to what followed. Her next single co-written by Michael Jay called "Victory" which landed in the top 10 on the Billboard charts. Karine nods her vocal influences to legends such as Gladys Knight, Patti LaBelle, Jennifer Holiday, and as well as French and European artists she heard on the radio as a child. As a result, she's got something completely her own and electrifying.
Ultimately, Karine stands poised to capture the world's attention with her voice. "I want people to feel something massive in their soul after listening to me interpret a song, whether it's an original or a cover tune," I sing from the soul, and I hope it reaches listeners."
How did you get to where you are now?
This particular project that I am working on currently started during the height of the pandemic in 2020. I started reimagining classic songs in my head and realized that I needed to start recording them. I set myself up to record on my own and worked remotely with my producer Josh Harris and we realized that we were onto something very special.
What songs of yours are you the most attached to?
This project is a Covers project so there are no originals. And if I had to pick a favorite that I recorded so far, it would really be hard to choose because I'm so passionate about each and every one of these songs that I've reinterpreted and reimagined.
Who are the artists that raised you musically?
I would have to say some of the classic artists like Barbra Streisand, Diana Washington, Gladys Knight, I'm sure there are more, but just off the top of my head those three come to mind.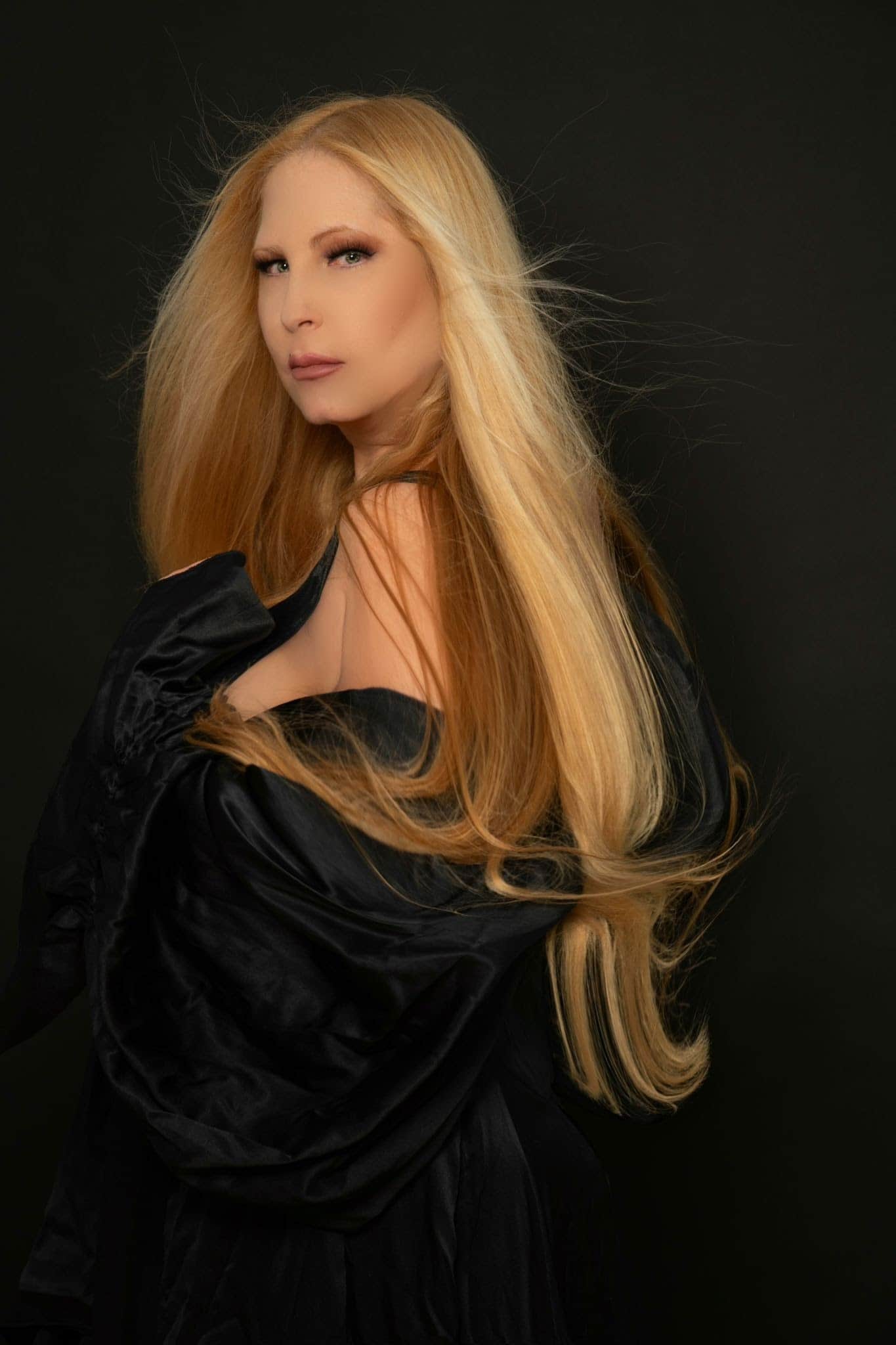 What are some things to do to keep your inspiration alive?
That's a great question, sometimes inspiration is lost. Even the feeling of singing goes away for a minute but there's always something that brings the feelings and inspiration back. It could be just feeling of happiness at the moment or an excitement about something that's happening in your life. It changes from day today, but when you have a passion for music, it's not hard to get inspiration. If all else fails, listen to music that moves you, and before you know it you're either writing a great original or inspired to record a vocal.
Who's on your playlist these days?
Lately I've been binge listening to Dua Lipa, and mixing it up with some classic 80s music. Various artists.
Favorite movie or TV show?
My favorite movie is almost famous.
Tell us about your latest release and how it came about
My latest release is this song called Jump. It's a cover of the 80s rock Van Halen classic. I was inspired to do a reimagined version of this song ever since Eddie Van Halen passed away. It's a tribute to him.
What's the future looking like for you?
Well I'm really excited about this project of reimagined covers, so the future is looking bright because I plan to tour with this show.
Who inspires your style and aesthetics?
I'm definitely inspired by all things from the past more so than modern trends although I am influenced by a combination. I would say the 70s influenced me a lot. There's a vibe that really resonates with me and I wish I was of age during that time I think it would've been cool.
What is the achievement or moment in your career you are the most proud of and why?
I can think of two achievements in my career that stand out. The first one when I was a young teen and was spotted by Celine Dion and she invited me to sing at her wedding. The other was when I got signed to a major record deal, that was my dream and to have two top 10 billboard charting singles.
What do you think is the best way to make it as an artist nowadays?
The best way to make it as an artist nowadays is to get as much music and content of yourself out there on all social media platforms, put blinders on, don't look at anyone else doing your thing, and keep pushing to call if you are good and have something special, eventually it will pay off.
What would you change in the music and entertainment industry especially after this past year?
The only thing that I can think of that I would have liked to have changed is how there are algorithms in social media, that is the only platform right now, or should I say the most important platform for artists to be seen and heard. If there was more chance for Artists to reach more people easily.