LOVE IS GOD is a collection of songs about love and overcoming dark times with an overarching story of judicial and sexual liberation. The five tracks draw upon a myriad of inspiration — from pop, disco, house and reggaeton — while spreading a message of social justice and change. It features the iconic house DJ / nightlife legend Kevin Aviance (of the House of Aviance) as well as drag superstars Manila Luzon, Tammie Brown, LaLa Ri and Jackie Cox.
Pre-save 'LOVE IS GOD' NOW!
"I wrote this record during the pandemic and it was quite a process because my love was being tested from very single angle. Even the mere producing and recording part was met by roadblock after roadblock but I just felt that the urgency to make this happen made me persevere which is what love does" Says Davenport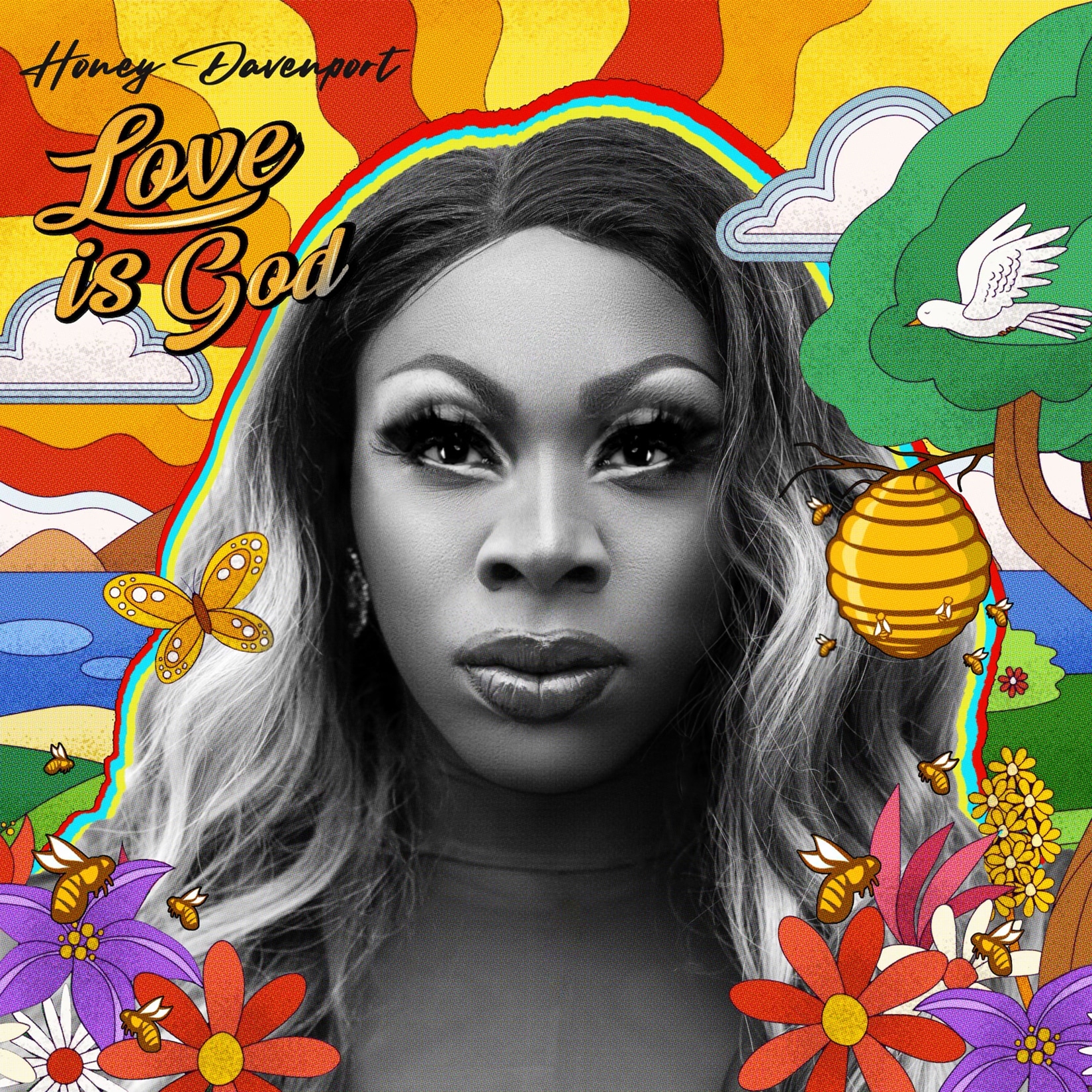 "This is an insurrectional piece. I didn't want to write about what it was like when it was bad, I wanted to manifest all of my will to change and make it better. And it did get better even though, after a year and a half those old obstacles became new obstacles because that's what life is but it's projects like these that really reignite the fire in you and give you a whole new outlook on life."
WATCH "LOVE IS GOD" (WITH MANILA LUZON)
Talking about the EP, Honey shares: "Mama Ru always reminds everyone to say love, so I choose to sing about it. I believe that love is the driving force of human existence. All of our emotions and our actions derive from our desire to feel and experience "love."
If there's one thing I want my listeners to take away from the LOVE IS GOD EP, it's that love has infinite possibilities. I created some bops with my dearest drag sisters that really share a message of love and hope overcoming dark times."
Hailing from West Philadelphia, Davenport holds 18 pageant crowns, six Glam Awards, a 2020 GIANT Fest award for "Music Artist Of The Year" and zero tolerance for discrimination. Since appearing on Season 11 of RuPaul's Drag Race, they have released 9 singles, including "Draw The Blood" which debuted at #26 on iTunes.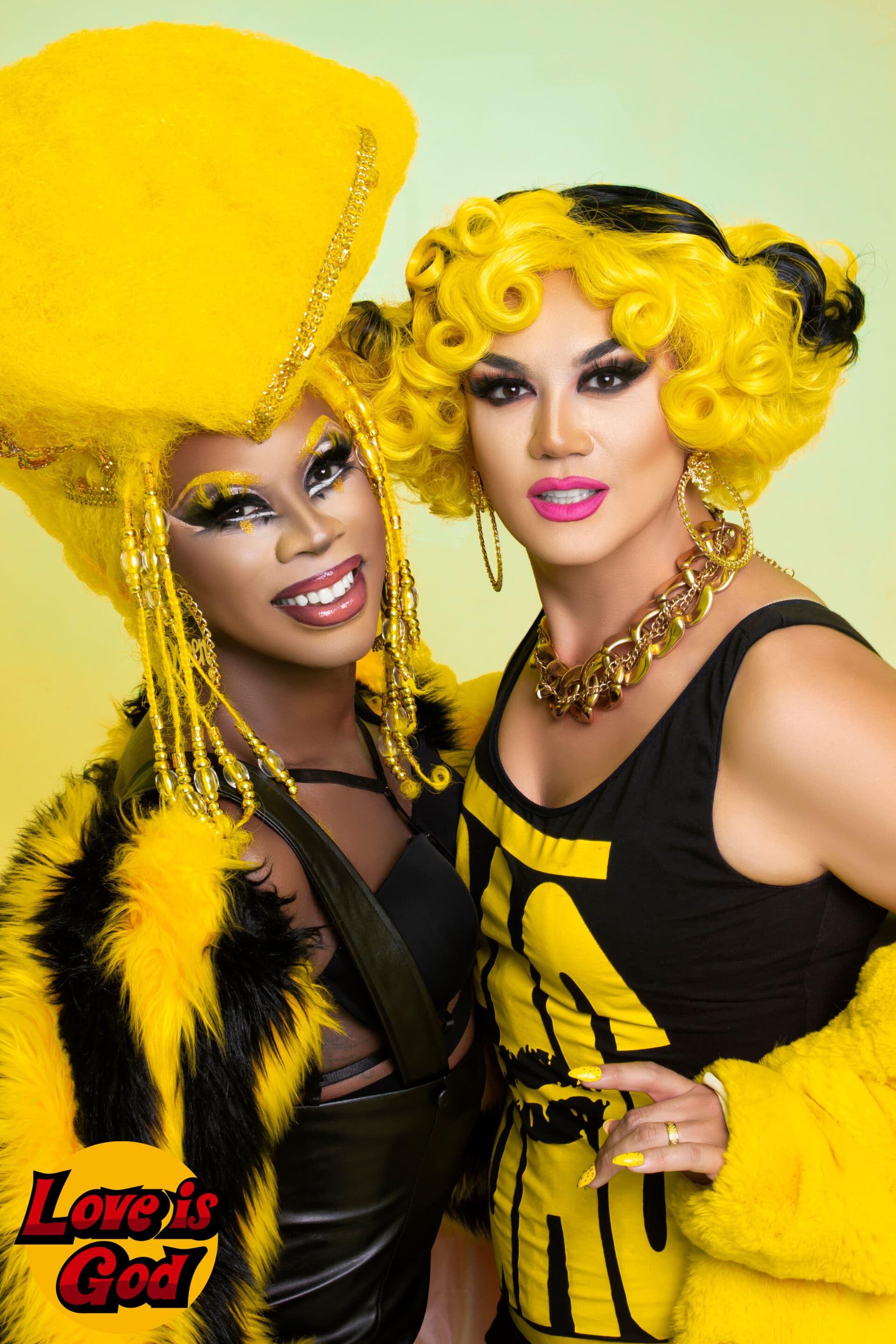 Additionally, they have appeared as a guest panelist on VH1's Black Girl Beauty, will appear in the upcoming feature-length film God Save the Queens, and they were featured in an international ad campaign by Trustpilot in 2019. During the pandemic, Davenport's digital content was featured in Rolling Stone, Pink News and Billboard, who called them a "practical master class"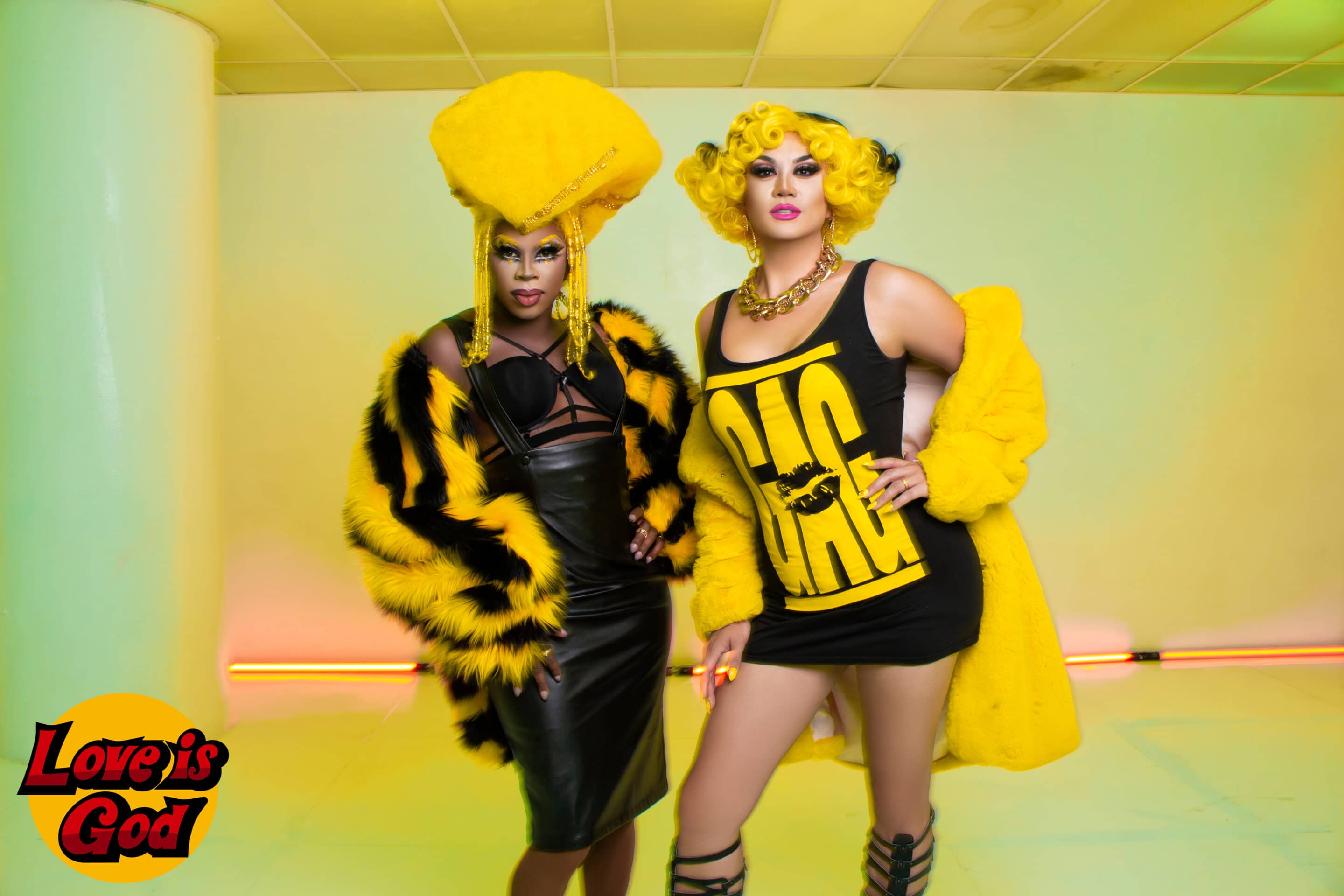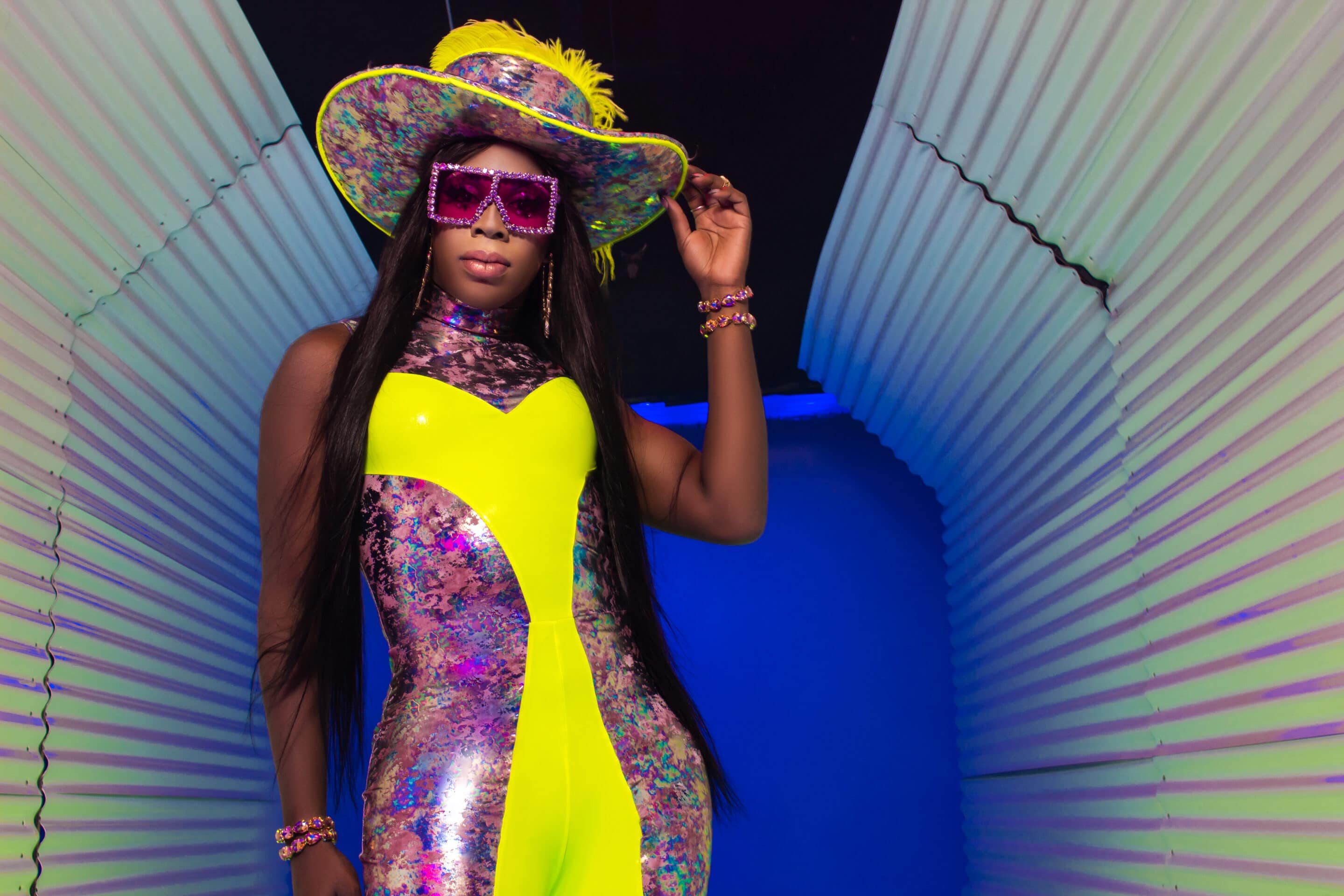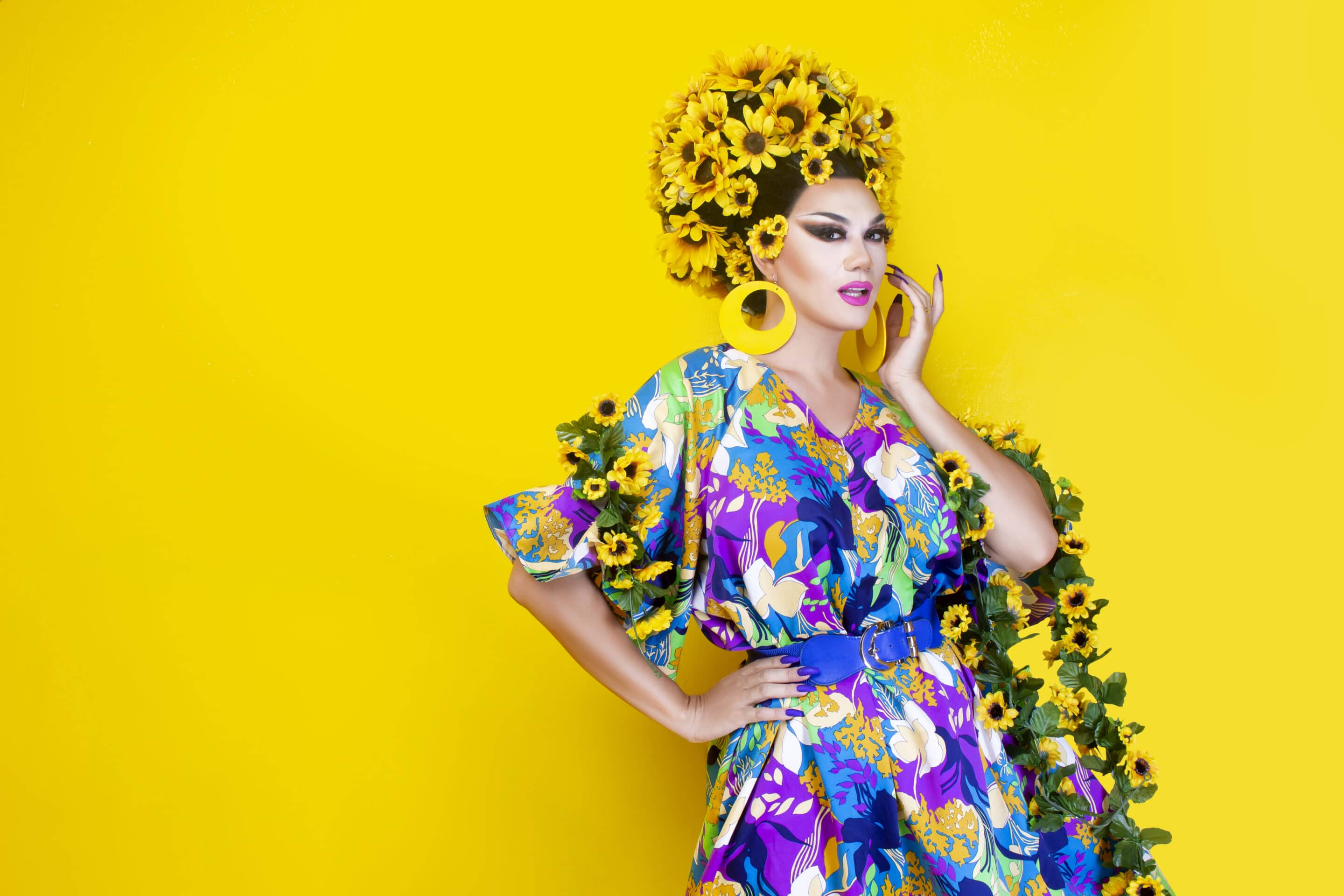 Honey recalls their falling in love with music and the developing the desire to make some of their own by confessing that it was "since I was dancing with Peppermint on her 'Hardcore Glam' tour. That's when I realized that drag went hand in hand with glam musi. I released my first track with Boy Radio called 'Porcelain Doll' during my first week of being Honey Davenport so music has always been a part of me"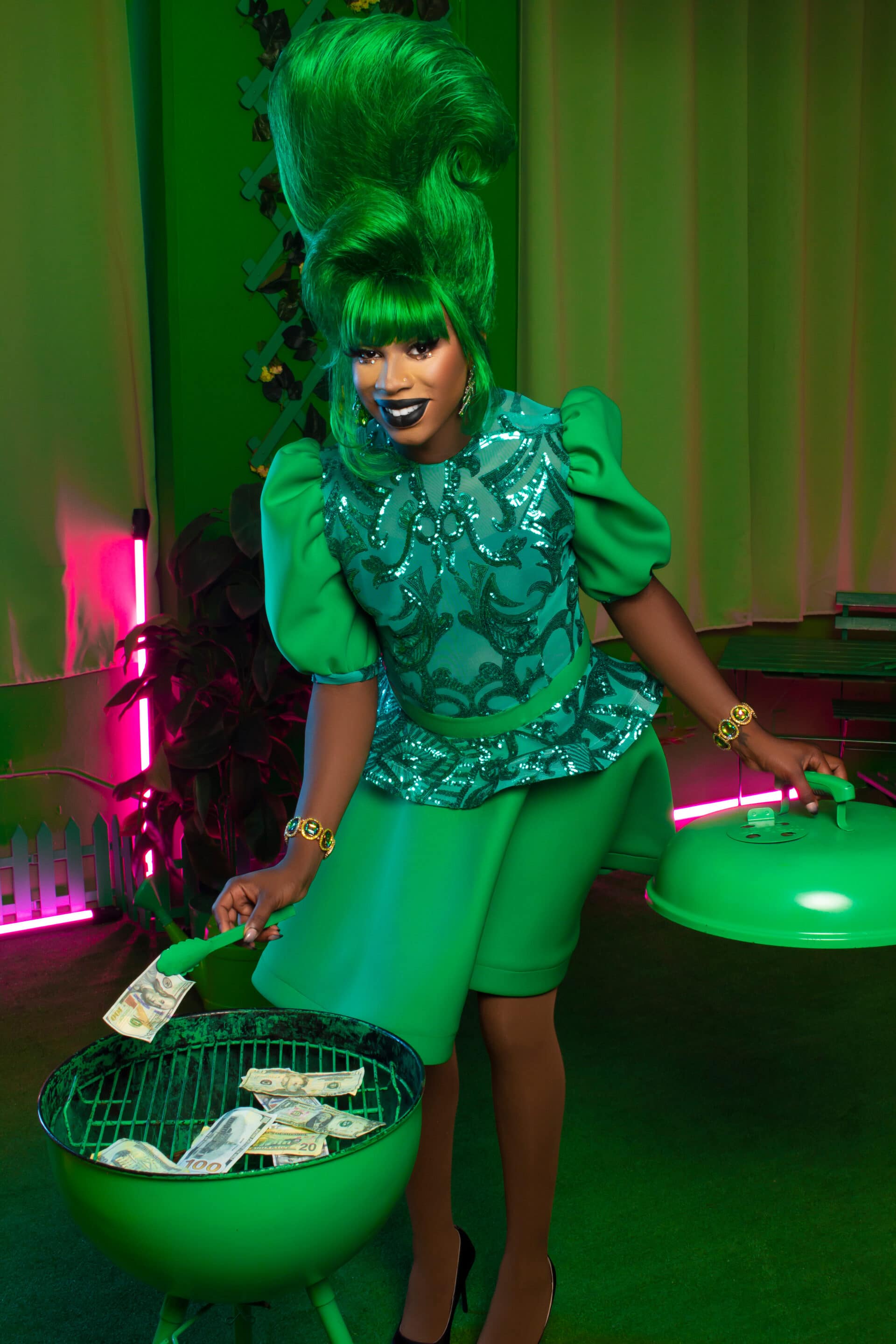 Honey concludes our chat with a thought-provoking message, as it pertains to their style.
"Why aren't there any drag musicians on the charts? Why is drag music not celebrated in the mainstream? There is so much compelling art coming out of queer communities everywhere yet it still barely sctratching the surface of mainstream. Let's change that!"
Honey Davenport: Official site / Instagram / Twitter / YouTube / Cameo / Spotify / TikTok / Twitch