Montreal indie-pop group Saint Zenon released their newest single and video, "Handsome (But U Ugly!)" – watch/share via YouTube. The track features Half White Full Black, wordsbyjuni, Edwin Raphael, Claire Ridgely, it's matt (Fleece), Pops & Poolboy(Clay & Friends), Oscar Louis, and Fox Graham.
Bookended by Half White Full Black's tongue-in-cheek chorus, "Handsome (But U Ugly!)" features woozy summer melodies by Claire Ridgely and Matt Rogers, while Edwin Raphael and wordsbyjuni paint their respective lyrical prowess in between. Resting on a bed of crisp drums and pretty chords by Pops & Poolboy (Clay & Friends), Oscar Louis and Fox Graham. The result is a mosaic of punk, folk, lounge and hip-hop, creating pop music for the meme generation.
These eight musicians met while living in a house together in Montreal's Verdun neighbourhood for 3 years, pre-pandemic. "Living together was honestly crazy," recalled Rogers. "It was a constant party which always had spontaneous music-making no matter if anyone had work or something to do the next day. We all taught each other so much." The song wouldn't be possible without the countless late nights spent collaborating on homemade beats and passing the mic. Together, the group has written hundreds of unreleased songs catalogued on a shared Landr account which they all use to master their music and keep connected since living apart.
Tell us about the genesis of your project. How did you get to where you are now?
Half White Full Black – we've all been friends and making music in the same spaces for years which would often lead to collaborations between each other. We also would organize music shows and parties as a fun way to bring people into the world of music that we were making but when it comes to Saint Zenon it kind of happened suddenly. We all found ourselves tryna figure this whole pandemic thing out and in that time we got together in the studio one night and made a few dope demos and from there decided that we should go all in and make an EP. We booked a week at wild studios, this cabin/recording studio in a small town, and shit just kind of came together beautifully.
Wordsbyjuni – most of us lived in the same house and had been making music together for so long prior to this that the chemistry and comfortability was easy to access. I moved from Montreal to Toronto about a year and a half ago now, and I wanted to experience that energy again, so I hit up all the homies and pitched the idea of a week long musical retreat. I don't think there were any hard plans to make an EP going in to the cabin (although we'd made a couple squad tracks before), but once we were there it was clear it was the move.
What does music and being an artist mean to you?
Half White Full Black – My music has always been a way for me to put my thoughts and emotions into something tangible. It's usually a very raw and intimate experience that has to do with my identity/politically driven. With Saint Zenon I get to have a bit more fun. We give each other writing prompts so sometimes we end up writing about some kind of weird and wild shit that I would never think about writing about in my solo work.
Wordsbyjuni – I view music as a way to understand myself and the world around me. It's a way to access the subconscious and try and interpret it. Being an artist for me isn't about fame or money (although both would be nice lol), but more about openly expressing myself
Claire Ridgely – making music makes me feel less alone. Whether it be during the creation of a song, surrounded by the homies, all working to make something together or once a song is released— there's this connection, a shared experience with other people who can relate to the music and lyrics. It's this special feeling of closeness and community that I think has a ripple effect. Hopefully the listener can feel like they're a part of something. Personally, it's an overwhelmingly positive experience to put a song out there in the world, into the hands of other people, straight from my heart.
What are some sources of inspiration for your lyrics and storytelling?
wordsbyjuni – I feel like it always comes down to experiences, whether lived or observed or imagined. I think imagination is probably the most valuable of the three. If you can create a genuine song from a completely fictional idea, the possibilities are endless
Matt – life and learning and being a person. most of the lyrics i make are journal entries about my life, but usually with humour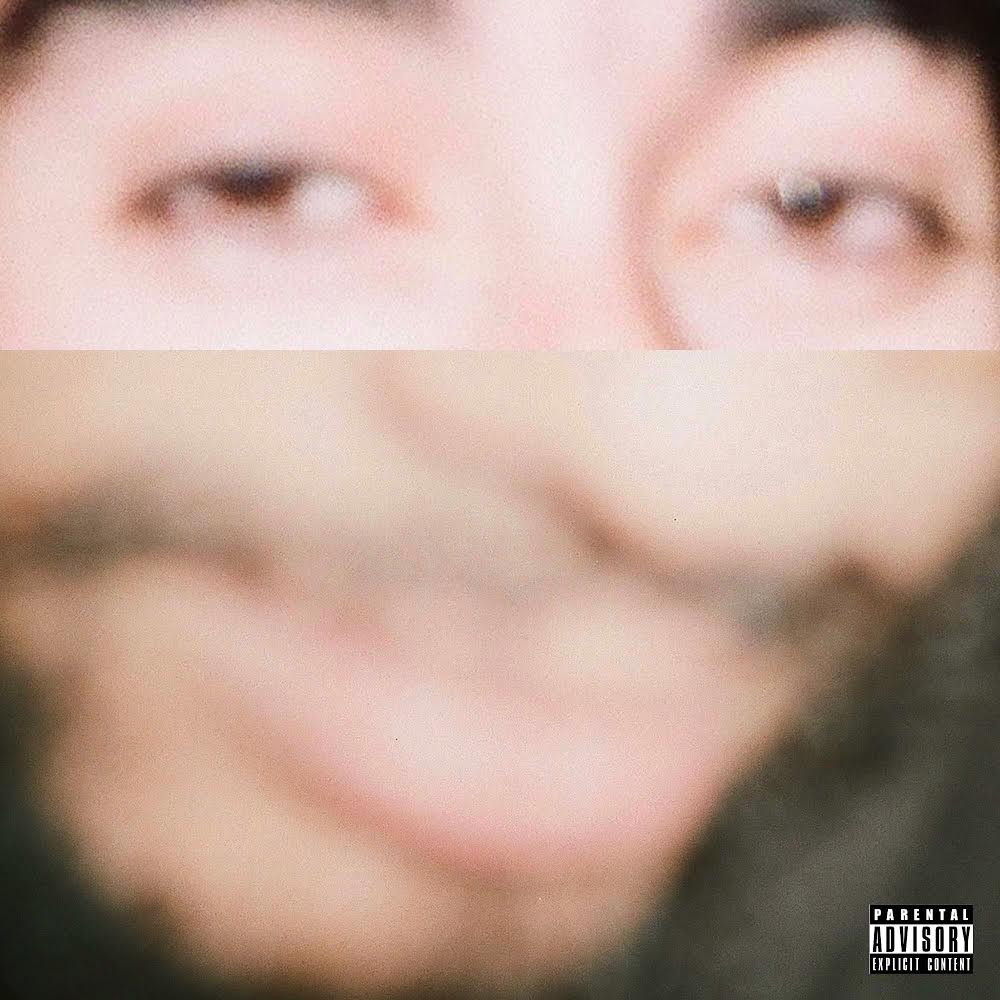 Who is an artist that you look up to more than others today?
Half White Full Black – this is kind of an eye roll answer but it's honest. I don't really be looking to big artists for inspiration the same way I used to. It's the people around me that really push me to do better and grow. The people in this group are truly some of the most talented people I know and I feel that there's more to experience through them than, I dunno, following someone's moves on social media.
All time favorite record?
Wordsbyjuni- Kanye West's discography up to and including the life of Pablo. With my all time fave being MBDTF or TLOP. Also Good Kid Maad City is a masterpiece. And acid rap. And Blonde. I have posters of all these albums on my wall
Tell us about your latest release and how it came about
Half White Full Black – you trap 9 musicians in a cottage and this is whatchu get.
You seem to be fusing several musical genres. What inspires your sound?
Half White Full Black – Rage Against the Machine, Kid Cudi, Death Grips, Kendrick Lamar, Bad Brains, JPEGMAFIA, Danny Brown. I like weirdo Black rappers/rap adjacent folk.
Wordsbyjuni – I grew up only listening to hip hop & rnb, but a couple years ago started expanding my musical palate. Now I listen to, and make, pretty much everything – indie rock, pop, punk, hip-hop, rnb, country. I'd make a screamo song if it felt right. It's less about genre and more about intuition for me
Edwin Raphael – I grew up listening to a lot of guitar driven music from guys like john mayer & ben howard which sort of drove me towards always keeping very intriguing chord voicings that would be a foundation.
Claire Ridgely – we would listen to a lot of singer/songwriters growing up, like Mark Knoplfer and James Taylor. But also music that makes you move, like Chakka Khan, Stevie Wonder. These days, I look to powerhouse women in the music industry for inspiration—incredible artists like Doja Cat, Kacey Musgraves and Megan Thee Stallion make me feel like I could do anything, there's no limit to what women can do.
What are some things you do to deal with anxiety and creative blocks?
Wordsbyjuni – this is an exercise Oscar Louis (fellow Saint Zenoner) taught me actually, but it's like a brain dump. You just sit in front of a laptop, close your eyes, and type out your stream of consciousness for 5 minutes. Doesn't have to make sense and you can't go back and delete stuff. It's just a way to get the brain thinking and feel comfortable getting ideas on the page
Where do you see yourself in 5 years?
Half White Full Black – hopefully alive and not still worrying about the world ending. Playing shows with the homies.
Claire Ridgely – on the red carpet, baby!!!! And then we'll all go back to Matt's for a celebratory dinner. At the end of the day, if I'm surrounded by my friends, my family, I'll be the luckiest girl in the world. Everything else is icing on the cake.
Your style is very original and elaborate. How do you take care of your aesthetics?
Wordsbyjuni – we definitely know who we are and what we enjoy visually and sonically, but I'd have to give a shoutout to @itsjonathanmf and @pastmath here. They have handled a lot of the visuals for this project and have been great for bouncing ideas off of and providing feedback
What was the most daunting moment in your career so far?
Wordsbyjuni – I used to only really rap but now my music as juni involves a lot of singing. I literally have no formal training or experience singing. First show I played was at a showcase in front of 150+ people and my throat seized up and I was completely off key and it was fkn horrible lol. Almost completely quit music that night, but then I decided to go the opposite direction and throw myself deeper into it. Been taking vocal lessons for a couple years now, and I'm by no means an expert but I'm getting better week by week (I hope)!
What is the best advice you've ever gotten?
Half White Full Black – numbers are essentially meaningless if you can't connect with the people listening to you. You gotta get out there and engage with your community and people if you wanna make something happen.
Wordsbyjuni – Trust the process (s/o my boy Joel Embiid). Enjoy the highs and the lows. Don't get so wrapped up in where you wanna be that you forget to appreciate where you are. Learn from everything.
Claire Ridgely – "save nothing for the return trip." I interpret this as leaving everything on the table, doing what makes you happy in this life, going for it and giving it your all, so as to minimize regret.
Edwin Raphael – if you genuinely think something you've created is great, you're not so different to think many others wouldn't think the same. I think that kind of helped me a lot with self doubt.
Where do you think the next game changer will be in the music industry and entertainment scene?
Half White Full Black – I feel like VR/AR is about to be the next wave. There's already music shows on fortnite, roblox and minecraft. Once the tech is there, shit is gonna get weird