Photography: Cait Brady & Joshua Black Wilkins
Sometimes we just need a feel good song. A bop that makes us dance around the house, or sing along with in the car. Well, look no further! Amanda Stone has a new single out called 'I Want You' and that's exactly what you've been needing all along.
"We've been through hell and back. All I want to do is smile." Says Amanda.
Her music has been featured on SiriusXM Little Steven's Underground Garage by renowned disc jockey Rodney Bingenheimer (Mayor of the Sunset Strip). Amanda's first single "She's Foolin You" was Nashville Radio Station Lightning 100's local pick of the week. She's also been spun on WXNA, XPN Philly and other independent radio across US/CA/AU/UK .
You can hear her influences from the Girl Group era of the 1960's, but she breathes new life into the style with a fresh voice and modern production.
She has teamed up with critically acclaimed producer Gregory Lattimer (The Strokes, Albert Hammond Jr, Aaron Lee Tasjan, *repeat repeat).
Her story is as unique as her looks and sound and you need to know about it!
How did you get into music?
I ran away from home at 17 and joined a punk band. How did it happen? I hardly know.
What is it about what you do that you love the most?
I love everything about it. I love when I am surprised. From hitting all the wrong notes to pushing play. Sometimes it makes me feel crazy, but I love that too.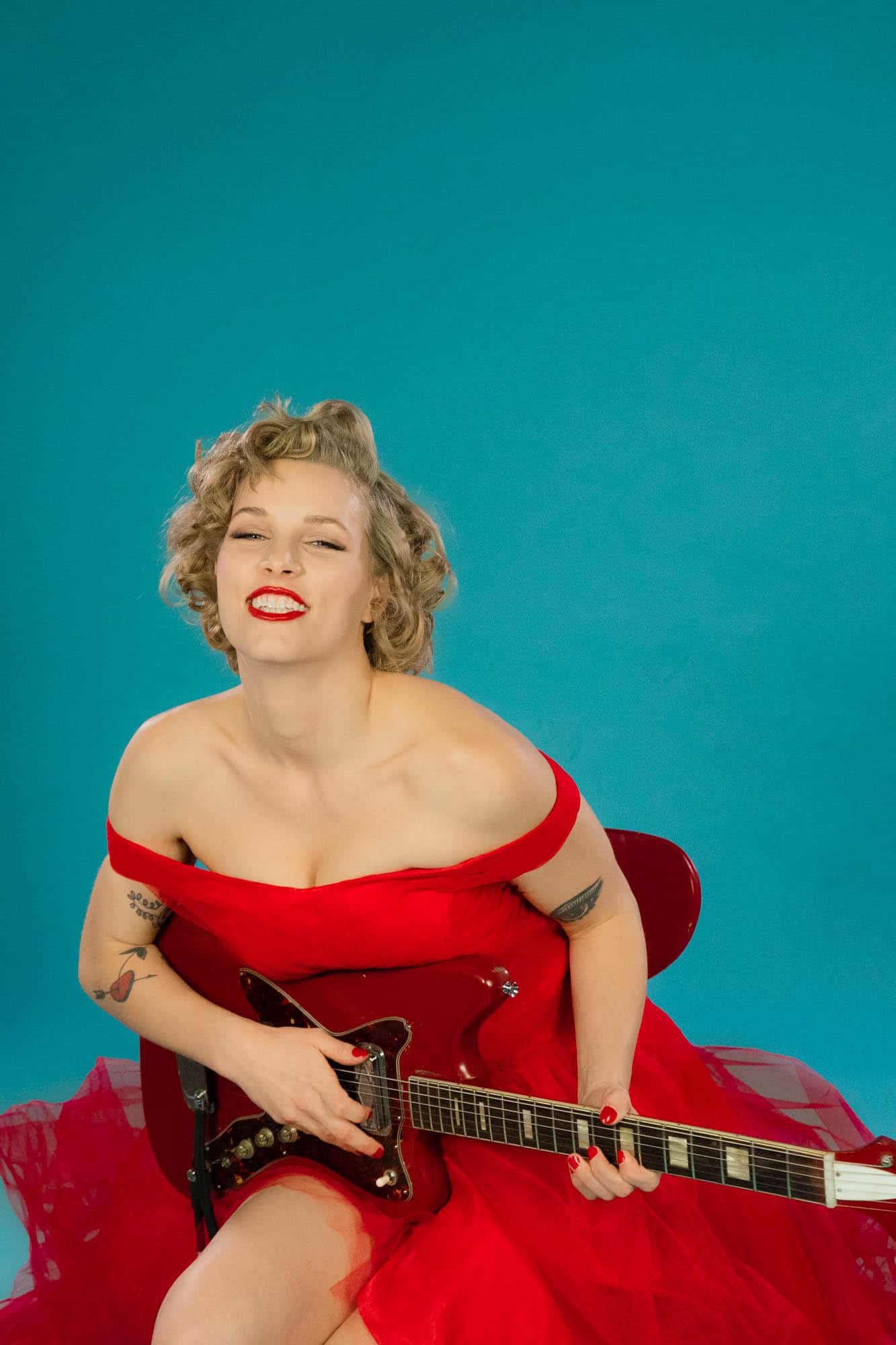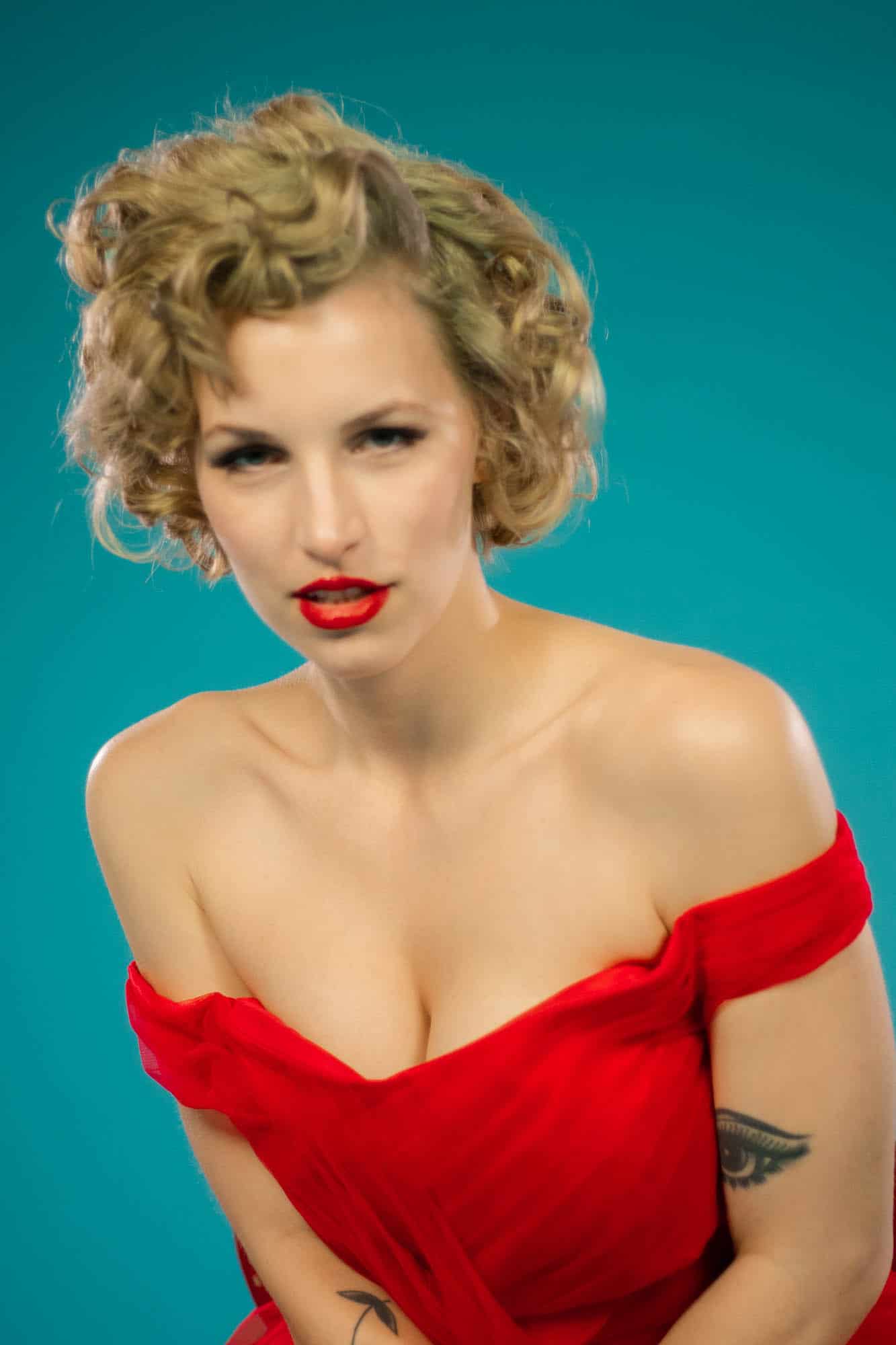 Who are your all time musical icons?
There are so many and I don't like to pick favorites. Many of them are the usual suspects: Lou Reed, Iggy, Bowie, Debbie Harry, The Ramones, Marianne Faithfull, The Shangri-Las.
How do you approach songwriting and making music in general?
Sometimes I'm singing into my phone making a voice memo. Sometimes I make a beat and layer on top. Other times I sit with my guitar and stare at a blank piece of paper until something comes out. When all else fails I take a run through the cemetery. I often get ideas in the cemetery.
What inspires your lyrics?
Of course I pull from my personal life and experience. Along with this, when I keep my eyes and ears open I can find inspiration everywhere. I'll add that anyone who knows me, or if we're just getting acquainted, you can always count on me for a hook. If any readers want to talk about this, shoot me a message.
Tell us about "I Want You' and how it came about
I tripped and fell into this song. "I Want You" came about as a voice memo I sent to Nashville producer Gregory Lattimer. I fumbled around on a keyboard and sang the song into my phone. I sent it to him unabashedly for fun, and to my surprise Gregory heard something in my mess that he believed in.
We went into the recording process with no agenda other than to make a song. We bonded over our shared love for simple, hook driven music. It's my hope when you listen to "I Want You" you'll feel a little lighter.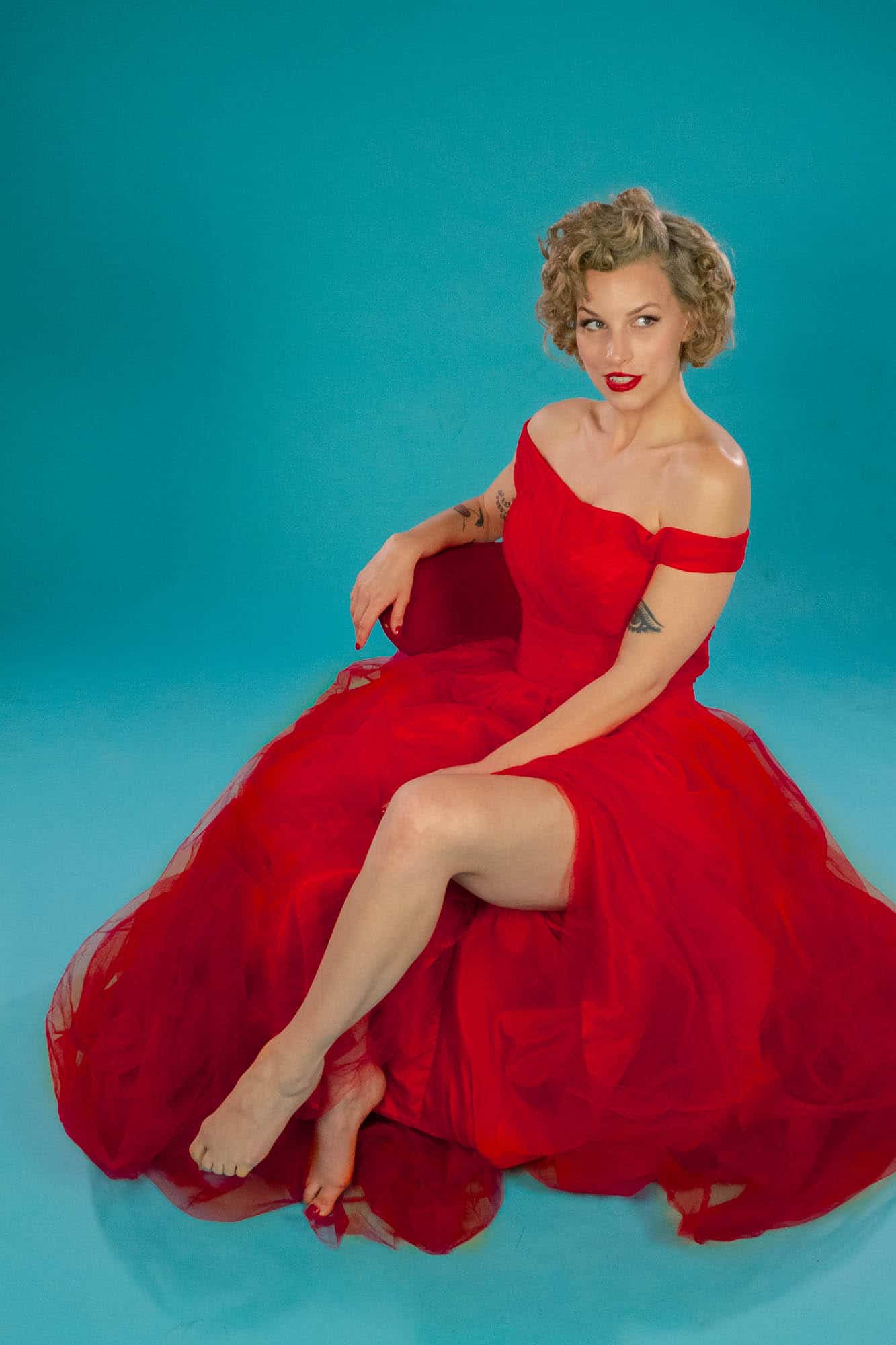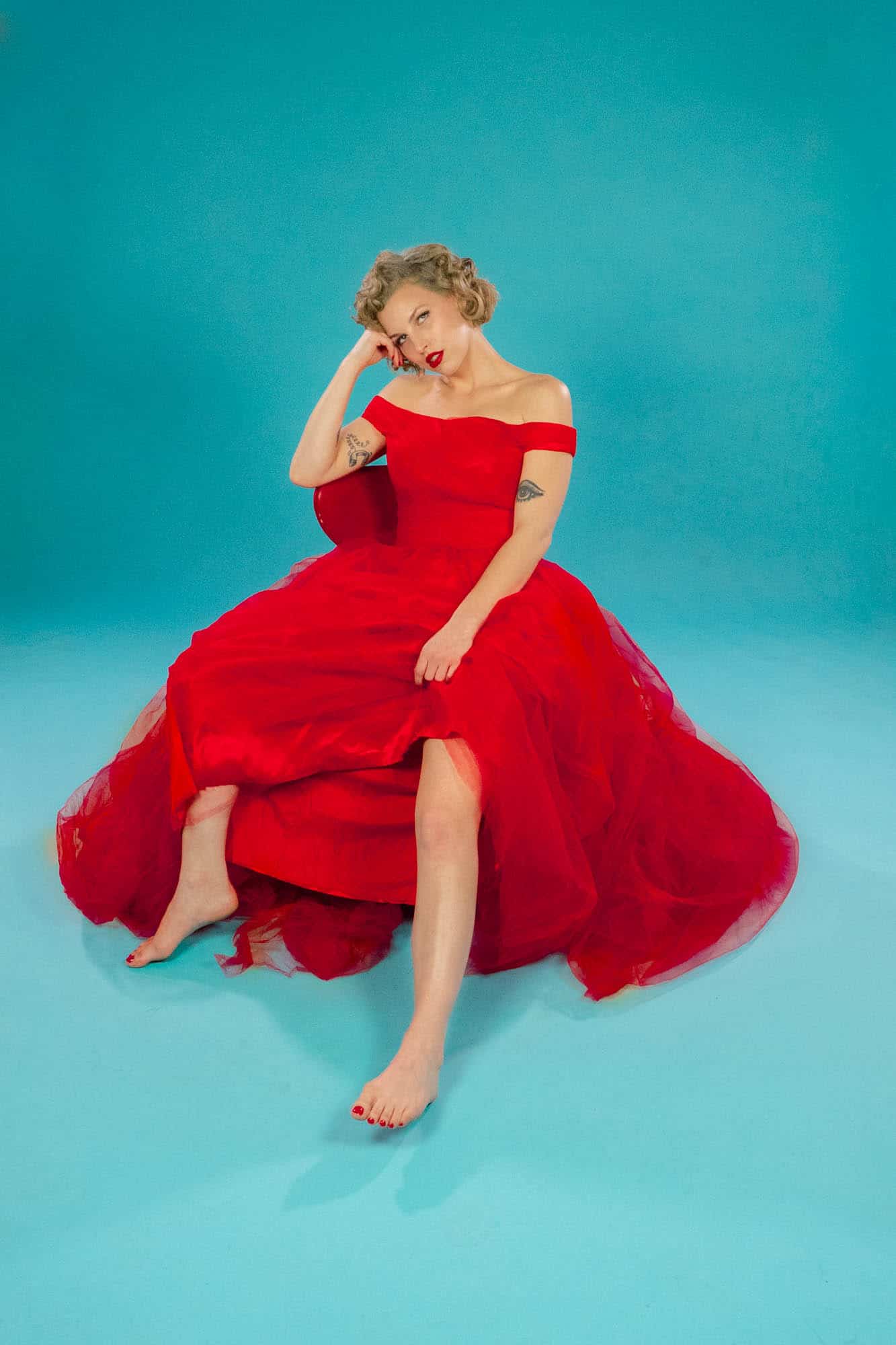 Your looks are cool and diverse. Who or what inspires them?
I like to mix and match from a few eras. Whatever I'm feeling on any given day. My quarantine aesthetic has been very Grey Gardens Little Edie. She is a quarantine style icon for myself and a couple of friends. Nonsensical, spontaneous outfits.
Like a vintage fur coat over the shirt I slept in and silver heeled mules (my house shoes). Three months ago I was in my bathroom chopping my hair off with house scissors, dyeing it red. Now here I am channeling Old Hollywood glamour for the "I Want You" release. I like to have fun with my style.
To name names, I love the attitude of Anita Pallenberg. She was opulent and fearless. I also love a woman in a suit and not many have done it better than the iconic Nico. I could go on.
Any upcoming projects and future plans?
If there's one thing this past year has taught us it's that plans change. I've got a loose plan. Very soon I will be back in the studio working with Gregory Lattimer on more songs. Meanwhile, I'm enjoying the release of "I Want You."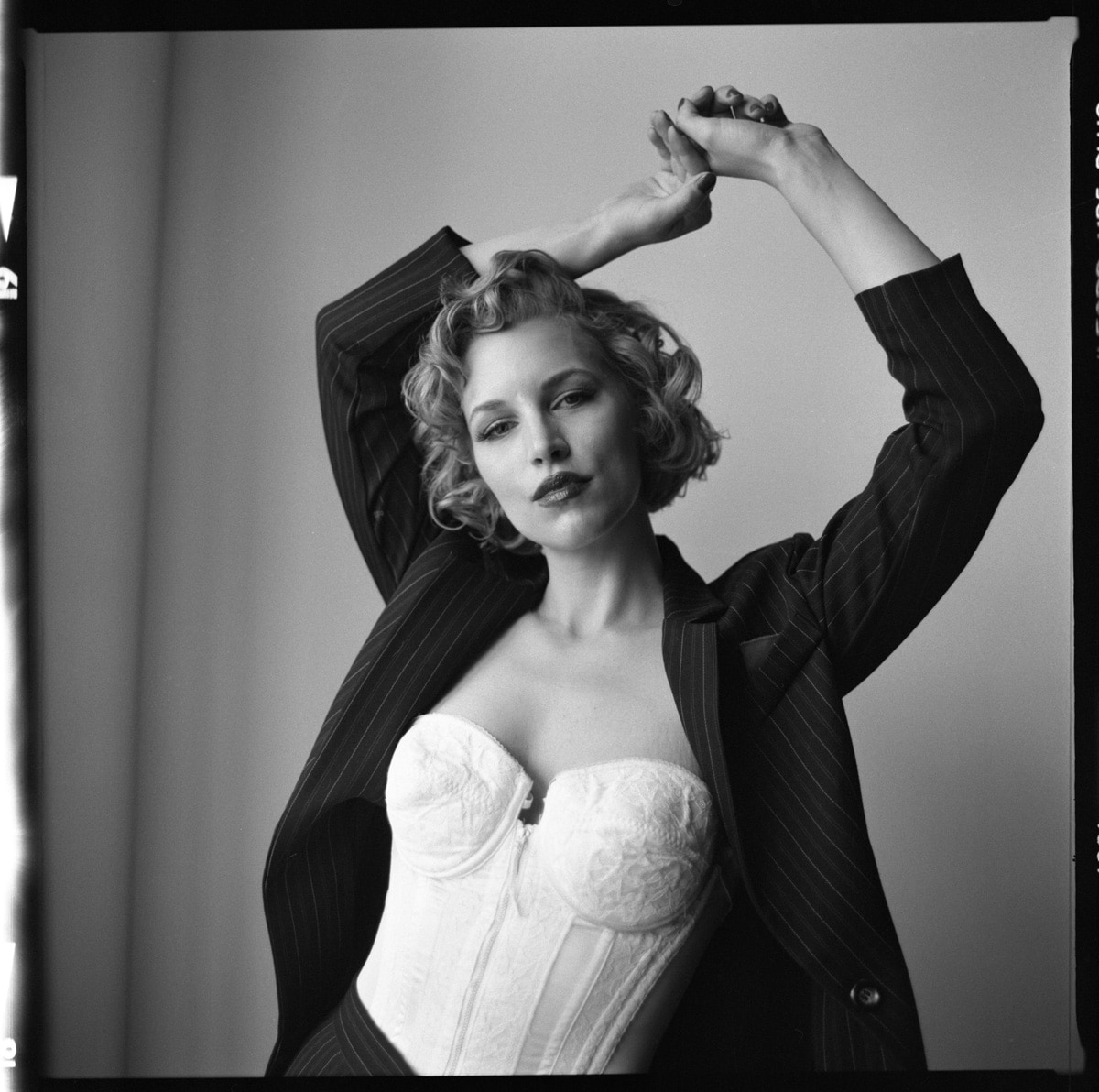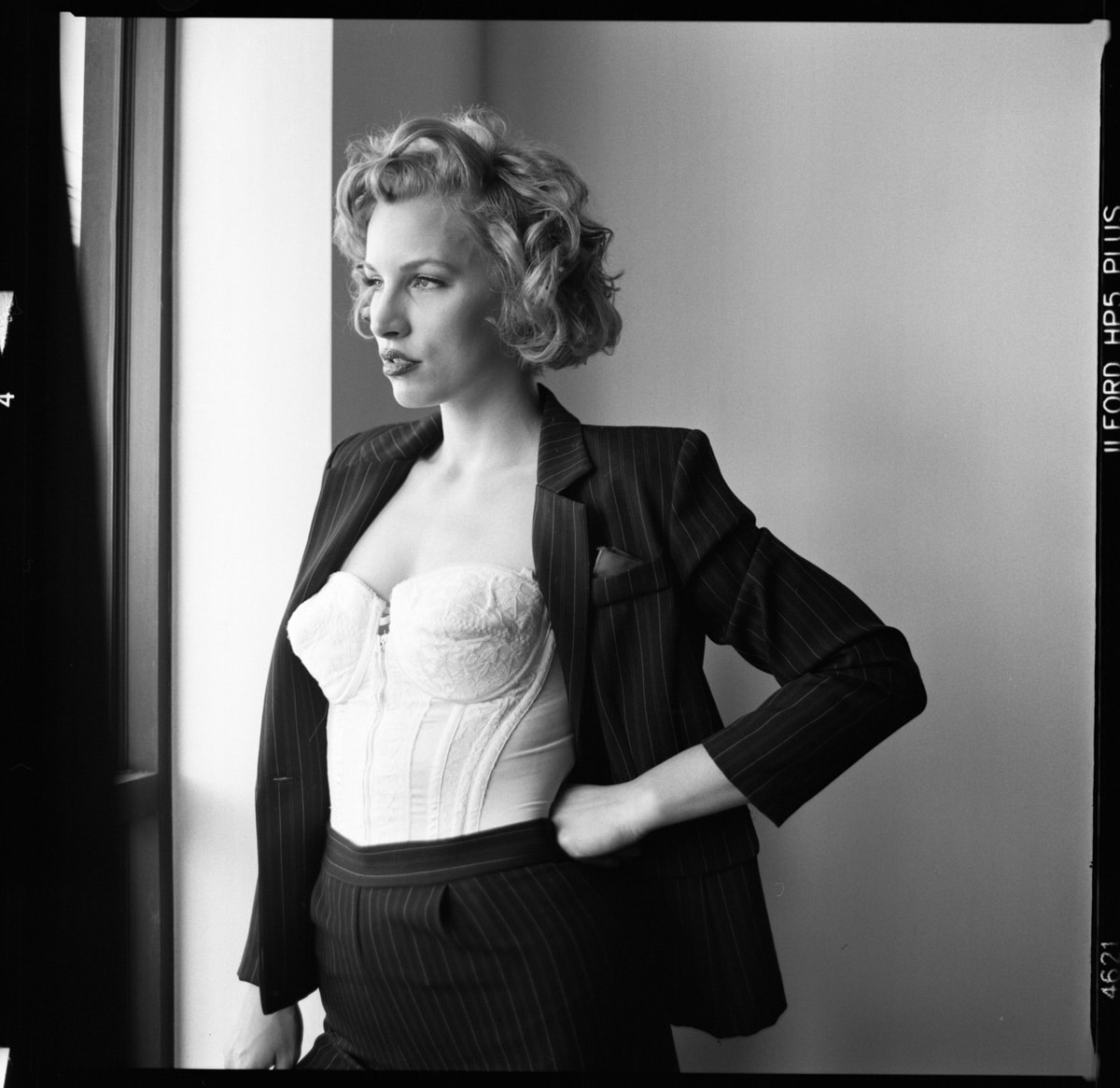 CREDITS:
Video: Producer: Gabby Woodland DP: Alden Allen Art Director: Alonna Morrison Editor: Alden Allen / Amanda Stone 1st AC: Emerson Kyle Gaffer: Billy Gomes Key Grip: Loki Michael HMU: Nissi Lee Wardrobe: Cybelle Elena Location: La Maison Nashville Gear: Contrast Visuals / Billy Gomes BTS: Landon Fleeman Actor: Dylan Sevey GFX: Alex Hagen Concept: Amanda Stone