Nashville composer and songwriter Stewart Eastham releases his album 'Human No More (Original Motion Picture Soundtrack)', featuring music he composed for the feature horror film of the same title. The lead single 'The Calamus' is out now on all streaming platforms.
Eastham was previously known for writing razor sharp lyrics over country flavored rock n roll songs, but this album marks his first fully instrumental album. While it might seem like a big leap for a Nashville songwriter to compose the score for a horror film, Eastham slides easily into the role with music that is both haunting and beautiful.
To sum up the track in one word would be: 'obsession'. The cyclic nature of the song represents the endless quest one embarks upon when becoming obsessed with something. The listener goes on this intense journey, but then ends up right back where they started.
This track was originally written in the midst of the pandemic for the feature horror film, 'Human No More'. Stewart says, "I had to record the entire thing at my home studio in Nashville. Being written and recorded in such isolation, I think that mood transferred into the music itself. I poured my own melancholy at the state of the world into this track, and I hope that the audience can feel the quiet desperation in the music."
Tell us about Stewart Eastham
I am a singer/songwriter and composer based in Nashville, TN. I grew up in the small town of Oroville in rural Northern California. I eventually ended up in Los Angeles for film school and then later acting school. As I got more serious about music I co-founded a band called Day Of The Outlaw. We put out one album in LA and then moved to Nashville. We released another album out here and then I put out three albums under my own name (including The Great Silence in 2020). Most recently I released Human No More (Original Motion Picture Soundtrack) featuring the original music I wrote for a horror film.
What is the message behind your art?
I wouldn't say there is any particular overall message to my art. I think (or, at least, hope!) that each song or film cue brings its own unique message or experience to the listener.
What are some sources of inspiration for your music and storytelling?
I get inspiration everywhere…all the time. Pretty much everything I take in gets processed and then comes out in music or lyrics eventually.
Lyrically a lot of lines are taken from situations that happen to me in real life. Every moment that goes by or line overheard is fodder. Visual things can also provide me with musical inspiration somehow. When random things strike me, I do my best to write them down or record them on my phone right away so the inspiration doesn't get lost.
Musically, I listen to a ton of music. I have a pretty huge record collection and a large portion of that is made up of soundtracks. In addition to soundtracks, I listen to a lot of hip-hop and old school country. Lately I've been listening to a ton of prog rock. I listen to all kinds of music and love to mix up genres in my own work.
Who is an artist that you look up to more than others today?
As far as the general country/American world, I love what Sturgill Simpson does. Every record sounds different and each record has its own identity. And he's not afraid to get weird. In the composing world, I really look up to Adrian Younge. He creates fantastic music, has his own studio and label (and record store!), and is very encouraging of up and coming musicians and composers.
All time favorite record?
I'm not sure I have one all-time favorite record. My tastes are constantly changing. Some records that have remained favorites over all the years are: Beastie Boys' Paul's Boutique, David Bowie's Ziggy Stardust And The Spiders From Mars, Bob Dylan's Desire, and Prince's Sign O' The Times. I never get sick of those albums. A more obscure record I think is fantastic is Marty Stuart's The Pilgrim. I always recommend that album to people who think country music can't be progressive and artful. At this very moment, my favorite album might be Zappa's Hot Rats.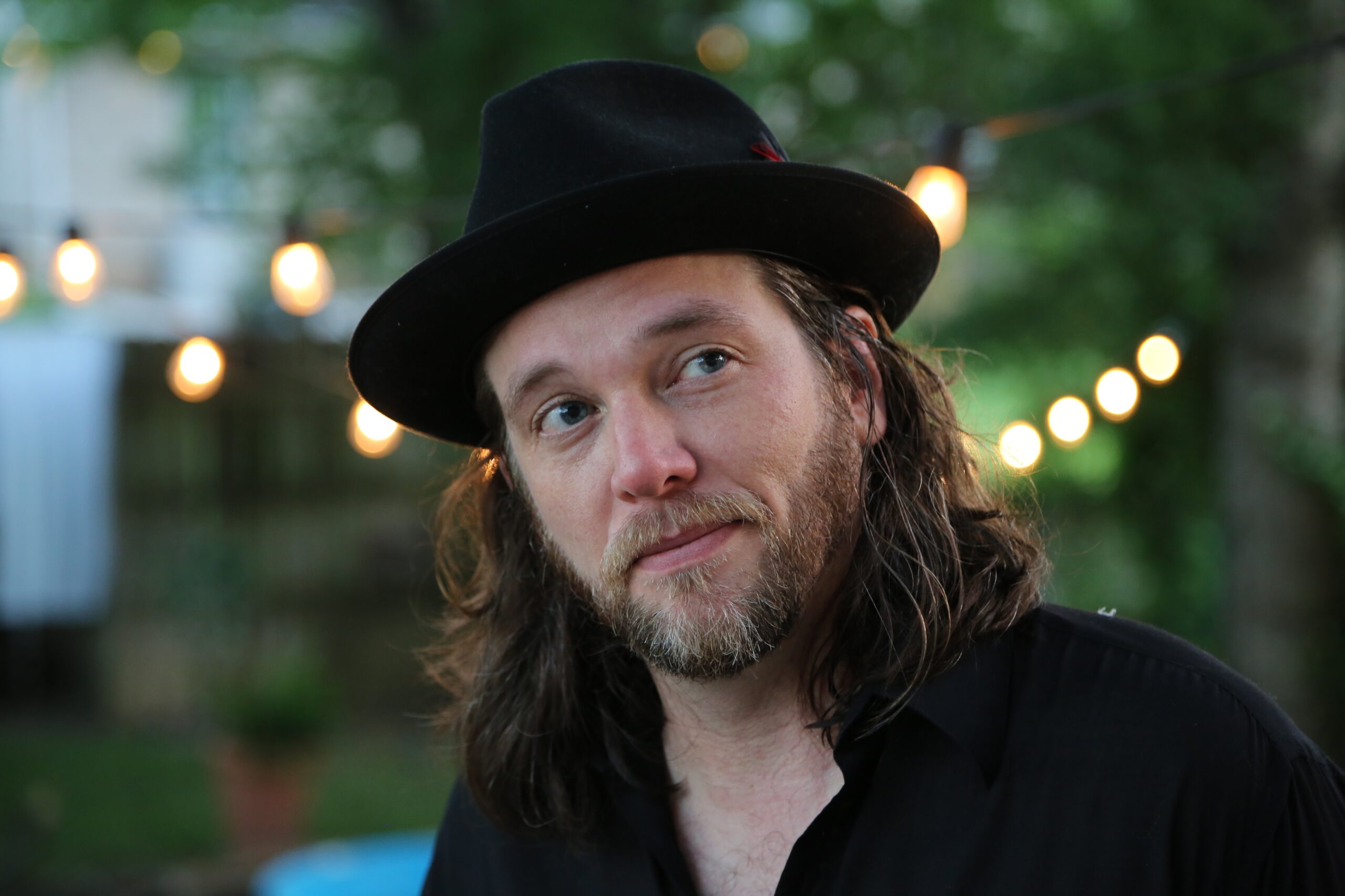 Tell us about your latest release and how it came about
My new album is Human No More (Original Motion Picture Soundtrack). This album features the music I wrote for the indie horror film of the same title. I've done smaller film projects over the years, but this was my first time scoring a feature film. This is also my first all-instrumental album!
The director of the film, Christopher Broadstone, is someone I worked with (as a cinematographer) on a film many years ago. We stayed in touch over the years and as he started post-production on the film, I reached out to him. I let him know I was now composing for film and sent him some samples of my work. One thing led to another…and, next thing I knew, I spent a good portion of the 2020 lockdown writing music for the film.
You seem to be fusing several musical genres. What inspires your sound?
In some ways, I think fusing several musical genres is exactly what inspires my sound! As I mentioned, I love music across genres, so it's fun for me to mix genres together in my own music.
I put out an album called The Great Silence in early 2020. I didn't want to do another straightforward Americana album, so this time I brought in my other influences. Big hip-hop style drums have always been a part of my sound, but this time I integrated some 808 sounds in with the live drums. There is a strong film score influence on that album, as well, which comes through in the heavy synth vibe.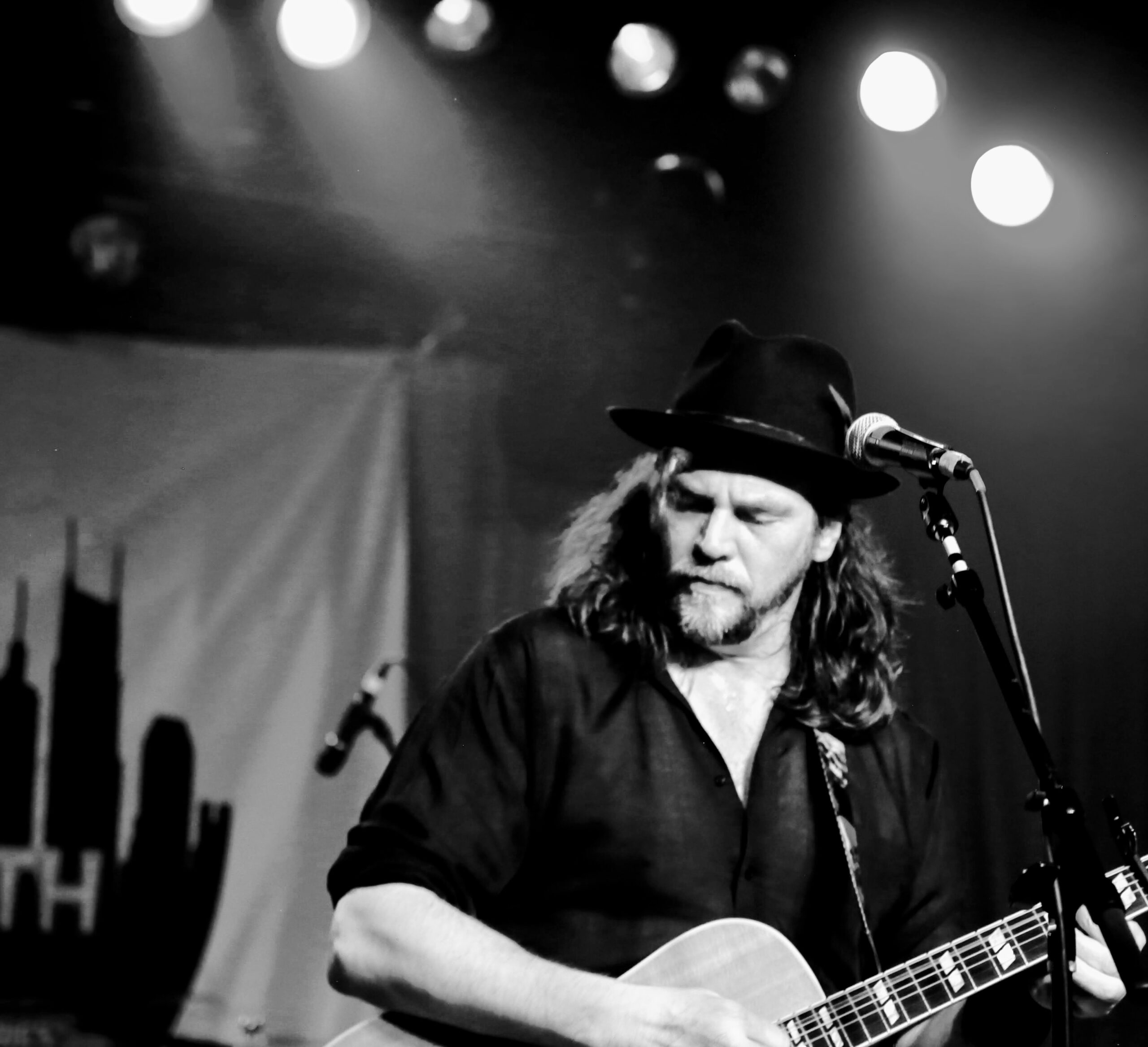 What excites you the most about what you do?
I like it all, I suppose! It's always exciting to dive headfirst into a new project. To keep things exciting for myself, I try to bring a different vibe and feel to each of my Americana albums. Film composing is extra fun in that regard since every film project is so different.
One of my favorite things about starting a new project is going through all the ideas I've recorded on my phone and figuring out which ones merit being turned into something bigger. (I'm actually just starting that process right now for an upcoming project.)
Where do you see yourself in 5 years?
The plan is to do more film composing. I absolutely loved the process of working on Human No More, so hopefully in 5 years I'll have several more film scores under my belt!
Your style is very original and elaborate. How do you take care of your aesthetics?
As far as my Americana albums, I think that's something that comes together in the arranging and recording process. The core songs I usually just write on my acoustic guitar (and occasionally piano). Then, through the recording process, the aesthetics of the song and album start coming together. Often the initial idea will morph into something completely different once recording begins. For instance, the project that became The Great Silence was originally just going to be a "rock n roll" EP. But, things changed along the way and it bloomed into a wholly unique beast. It turned into a semi-concept album with very textured and cinematic arrangements…far from the stripped-down rock n roll concept we started with.
For the soundtrack album, Human No More, the process was completely opposite. In that situation, the aesthetics came first before I wrote any actual music. I spent a ton of time doing nothing but coming up with a basic sound palette to use for the film…hours and hours of going through and tweaking synth patches. After I had my basic sounds dialed in, then I started writing the music.
What was the most daunting moment in your career so far?
I had carpal tunnel surgery on both wrists a couple years ago. That was a pretty terrifying experience! I had horrible visions of never being able to work or play music again.
What is the best advice you've ever gotten?
In recent times, one of the best pieces of advice I received was my dad telling me "Be true to you." I was actually in the middle of struggling to write the lyrics for the song "The Great Silence" when my dad texted me that line. It was so simple, yet powerful to me at the time, that I literally wrote that line into the song! Ultimately, I write stuff that I enjoy…so I'm always trying my best to be true to myself.
Where do you think the next game changer will be in the music industry and entertainment scene?
I don't know if it'll be a game changer, but I think (and hope) that high fidelity sound will become mainstream again. Digital music kind of got everyone used to lo-fi music. Hopefully, as internet speeds ramp up, full res high fidelity music will become the norm. At that point, maybe we'll get back to mainstream folks appreciating albums as a full "sonic experience" rather than just as disposable background music.