Gina Naomi Baez is an actress, singer/songwriter, YouTuber and influencer from New York City. With a flourishing acting career having landed roles in Spike Lee's She's Gotta Have It, Orange is the New Black and numerous Off-Broadway and Regional theatrical productions, Baez has been a name on everyone's radar. However, her love and passion for songwriting and music has always been the true driving force behind her creativity, with the artist using her platform to spread messages of positivity. Pushing boundaries and defying genres, Baez's music beautifully blends pop, country and folk, creating a sound reminiscent of Sia meets Taylor Swift.
Her new single "Liquor Love" narrates the need to wean toxicity out of your life. Baez shares, "The music is inspired by questions I ask myself a lot: Is this going to serve me? Is this going to move me forward and help me grow? Is this healthy for me? Or is this just…liquor love?". Taking inspiration from the likes of Adele and Lorde, Baez draws on alt-pop touches making her music fresh and zesty with a sharper punch to her shimmering vocals.
"Liquor Love is about confronting what's toxic in your life. I wrote this song about multiple scenarios and experiences in my life. Writing the song gelt like a painting that required multiple brush strokes, colors and shading. Everyone has their own version of Liquor Love whether it be a relationship, a substance, a habit, etc. But whatever it is, I hope you can listen, maybe scream it out loud in your car and finally face it." Gina states
The atmospheric flush of foggy production is met by a deep bass sound and mystical whooshes. Accompanied with stunning vocal layers Baez adds a gentle touch to the weighted subject matter. With a pop sensibility, the contrasting dark and light of the production relays the feeling of being weighed down by addiction, whilst also grazing over the beauty of freedom by accepting your situation and healing. 
Baez has also seen great success with her YouTube channel which has built an impressive following.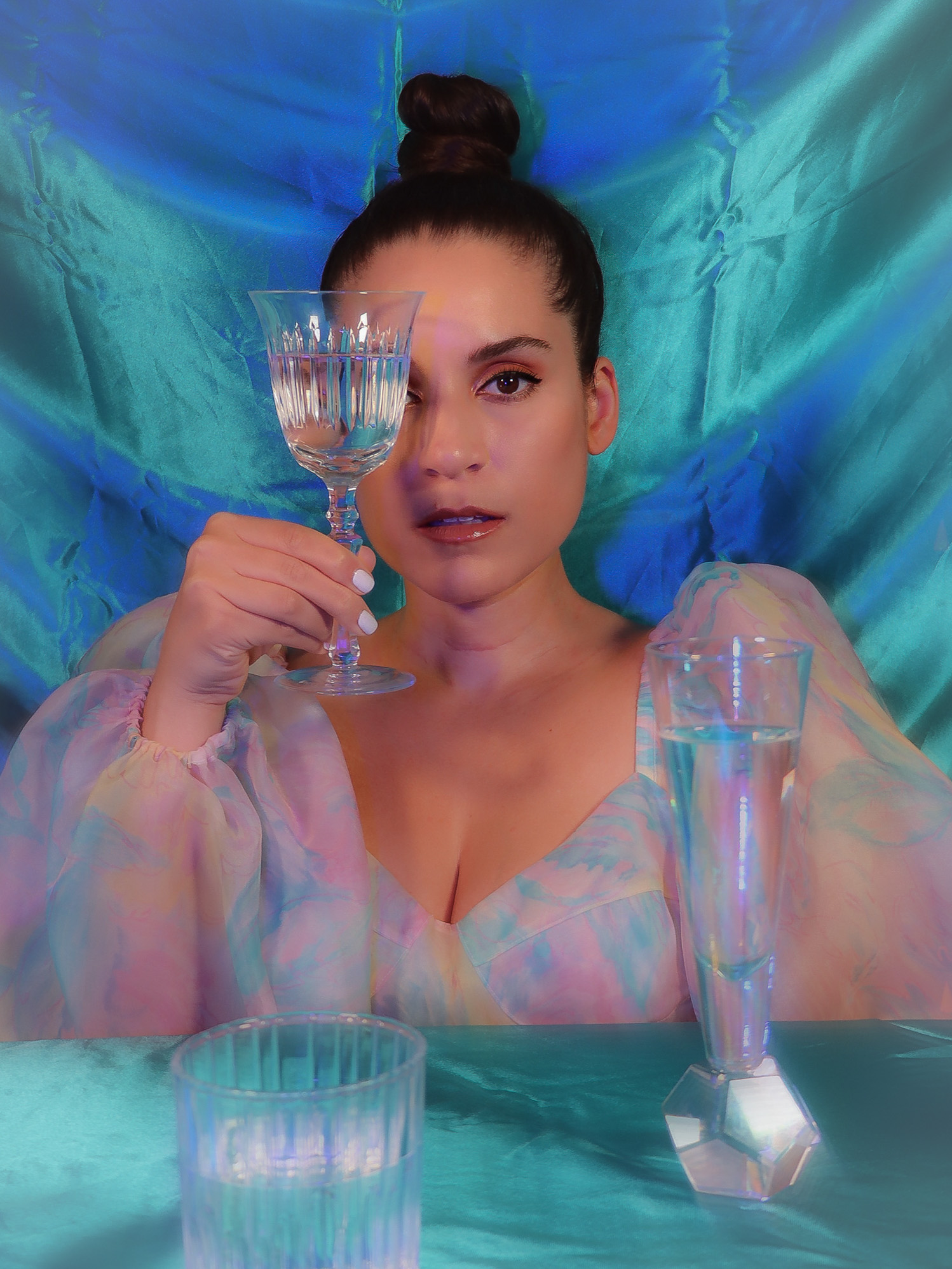 Her infamous "Lizzo's Truth Hurts x Hocus Pocus" parody music video went viral after LIZZO herself reposted it, as well as Bette Midler. The channel features creative, unique original music videos, covers and parodies of popular songs and has garnered worldwide recognition from the likes of PEOPLE, Entertainment Weekly, Access Hollywood, The Huffington Post, MTV, Perez Hilton, FOX, E! ONLINE, Ryan Seacrest, Yahoo News!, Stylist and much more! Baez has also just landed a co-star role in the CBS TV show, FBI! Propelling in all areas of the industry, Baez is clearly a force to be reckoned with.