Photography Lydia HIll
Khailana is a 23-year-old genre bending, ethereal pop fairy from a distant realm who takes musical inspiration from nature and fantasy. She turns her personal experiences into dark, magical, yet emotional songs with many layers and mirrors of meaning.
After gaining confidence from her first self produced single "Our Monster", Khailana is now set to release her second song "The Gnome King" October 22nd 2021.
Raised by a very creative family on her home planet , Khailana's passion for music grew from an early age. She started uploading covers to the cosmic web at the age of 12, and writing her own songs with the dream of one day becoming an artist. As a quiet daydreamer who often kept to herself, she found comfort and the ability to open up through acting, dance and most of all, music.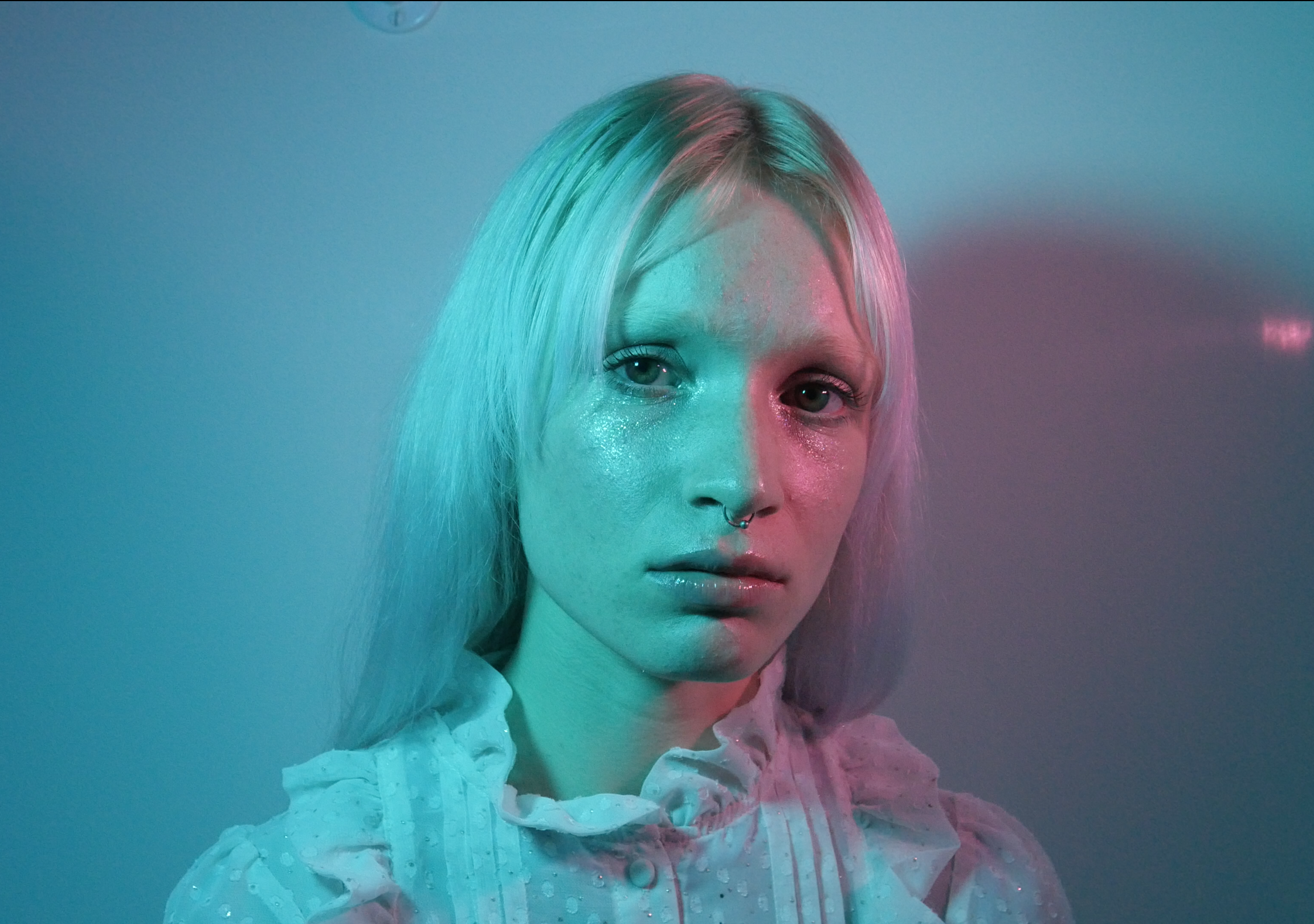 Her new single "The Gnome King" is set to be released 11.11am on 22nd October alongside a
music video created with Abstract Bear productions.
Khailana describes this electronic/acoustic hybrid as "a song you can dance or cry to". Taking
advantage of her skill for vocal arrangements and storytelling, this song pushes the boundaries and expectations of ethereal pop.
Q – Tell us about the genesis of your project. How did you get to where you are now? Hi Mundane
A – I think it was inevitable that I'd end up on this path, I was surrounded by so much music and art as a kid. My mum was always creating big costumes for the WOW awards, and from my dad's side of the family came the music. I started posting covers online, writing songs and performing all throughout high school which very quickly began to feel like my purpose in life (if you believe in that sort of thing).
Although, it wasn't really until I began playing my songs in a band that I realised how much I craved being in control of my artistic vision, and I then decided to take things seriously as a solo artist!
I've spent the past few years learning about music production, and my single Our Monster, which came out earlier this year, was my first piece of work.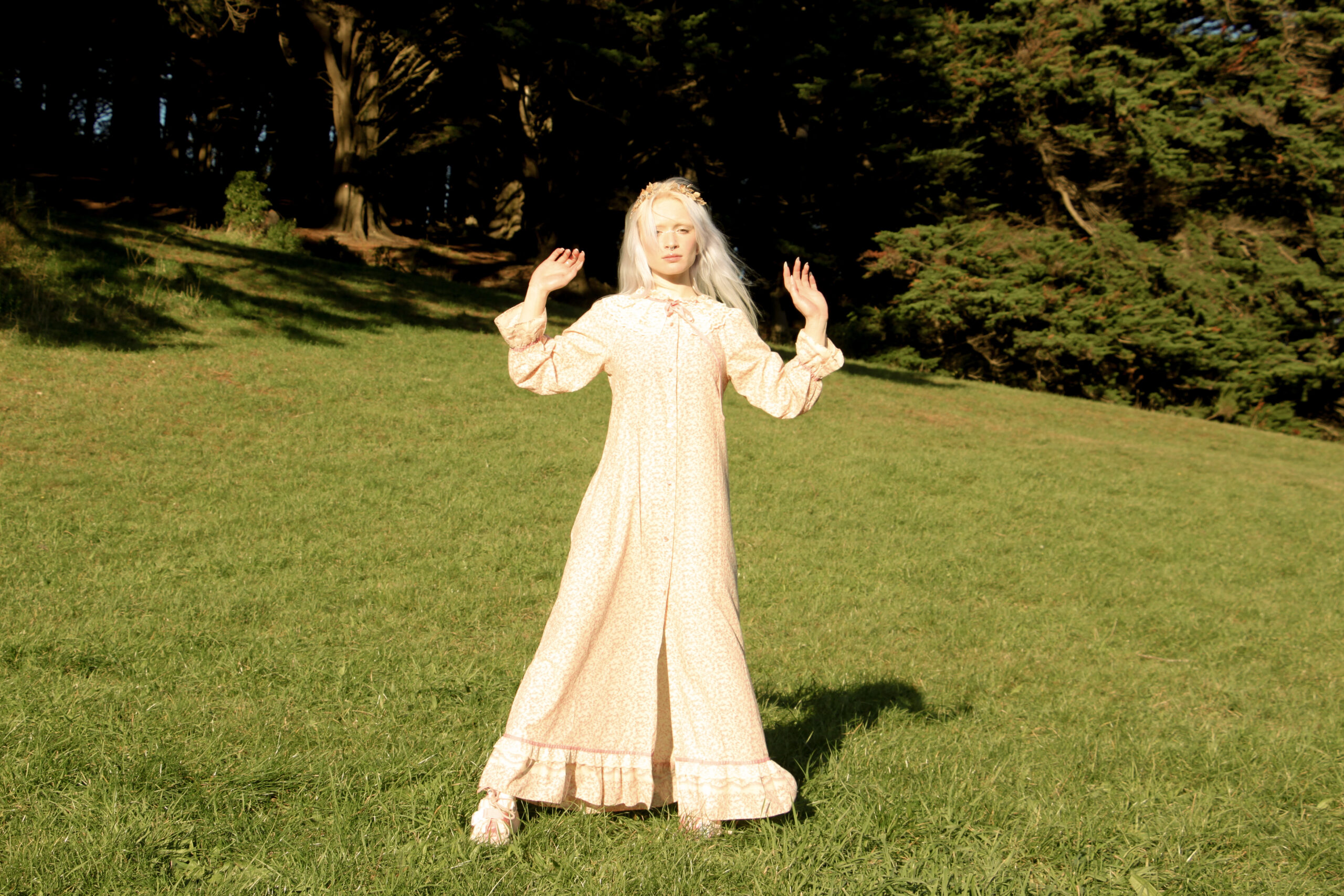 Q – What is the favorite song you wrote and why?
A – Honestly the song I have coming out on the 22nd, "The Gnome King"! It's one of those songs that felt as though it just fell out of me and since then I keep finding new meanings within the lyrics. It's pretty hard to pick a favourite though, my songs are all so precious to me!
Q – Who are your all time musical icons?
A – hmmm Lady Gaga has inspired me since I was a little sprout, and of course David Bowie! I'm inspired by everyone though, especially artists who put a lot of love into creating a visual world around their music!
Q – What are some things to do to keep your inspiration alive?
A – something I had to learn is that you need to dedicate time to just existing outside of making music, that's where the inspiration comes from
Q – Who are you binge listening to these days?
A – I am head over heels for Sevdaliza, her album Shabrang is beyond beautiful. I'm quite obsessed with Noga Erez and Julie London at the moment too. I haven't actually been listening to a lot of music though, I like to leave space in the air for ideas to find me.
Q – Favorite movie or TV show?
A – Lord of the Rings forever and always.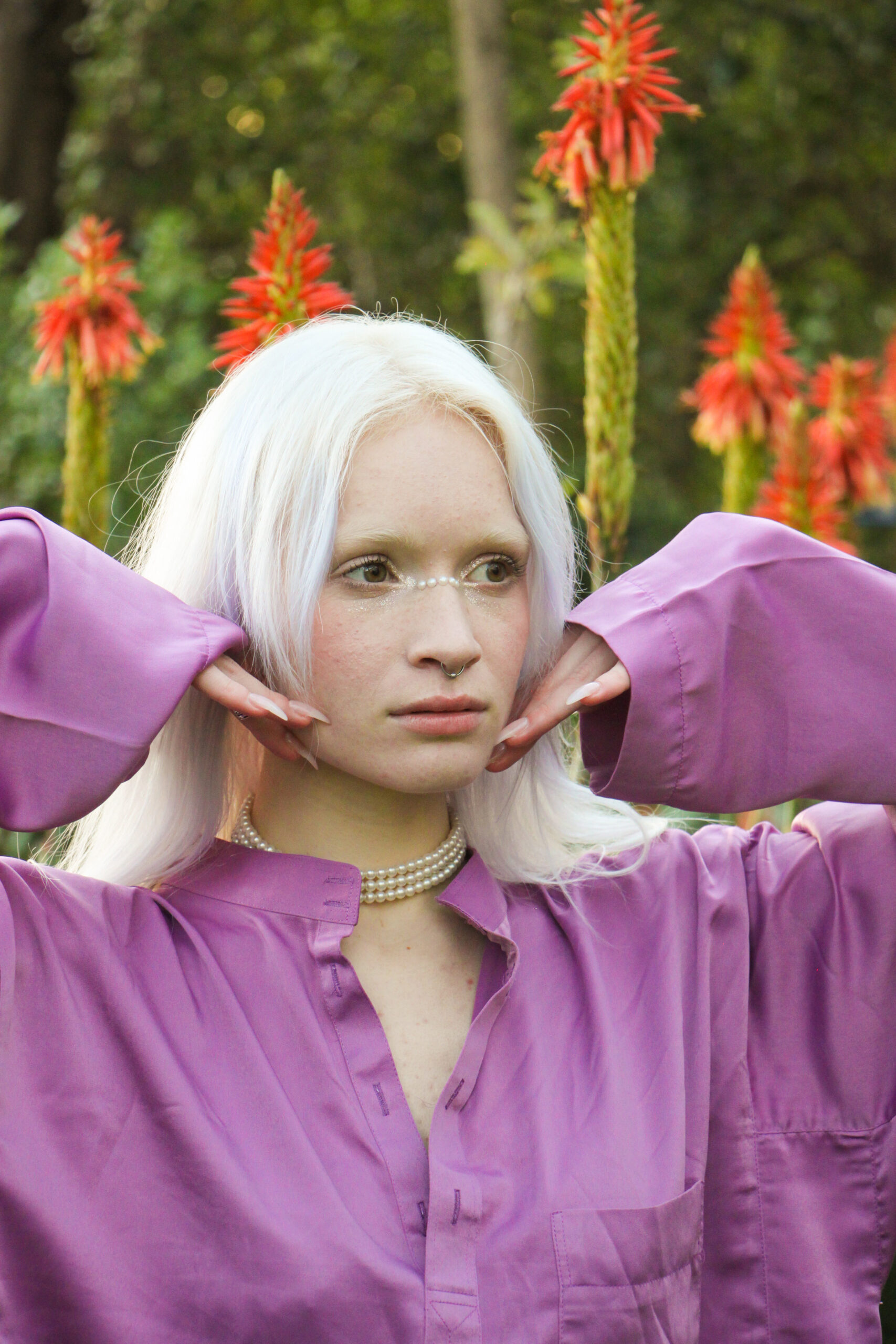 Q – Tell us about your latest release and how it came about
A – My single "The Gnome King" is out 22nd October! It's a sad yet energetic and magical song that I hope can be there for anyone to dance or cry to.
I wrote this 3 years ago as a form of release during a hard time. I knew that the relationship I was in was no longer making me happy, but I was ignoring those feelings because I was so afraid of dealing with the heartache and the unknowns of the next chapter in my life.
I think this song really just feels like a big build up and release of energy, a chapter ending and new beginning.
I've waited so long to release this into the world, I'm so excited!
Q – Do you have any peculiar pre or post show rituals?
A – I've only played a few shows over the past couple years sadly! Hopefully that will change soon though!
Q – What's the future looking like for you?
A – making lots and lots and lots of music! and hopefully playing it all over the world hehe
Q – Who inspires your style and aesthetics?
A – no one in particular anymore, anyone doing something weird inspires me but I mostly just dress myself in whatever feels magical on the day. I collect a lot of vintage clothing and love lots of detail.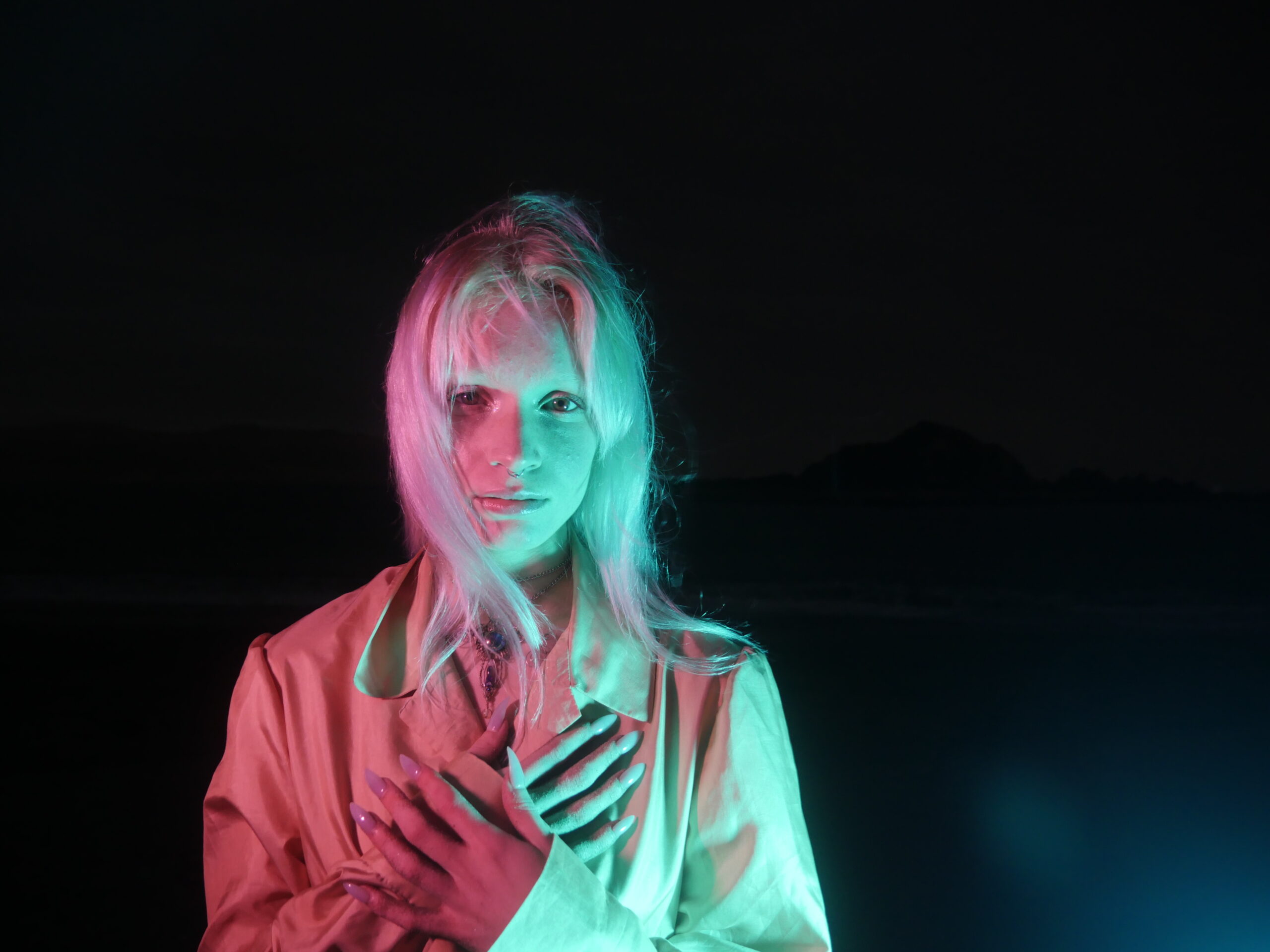 Q – What is the achievement or moment in your career you are the most proud of and why?
A – Honestly being able to release music that I produced myself just feels so incredible. Growing up I thought I would have to wait until I was "discovered" and signed to a label before I could record my own music, and as a woman I never imagined I could be a producer at all. I've had people tell me that Our Monster is their favourite song, it makes me feel emotional.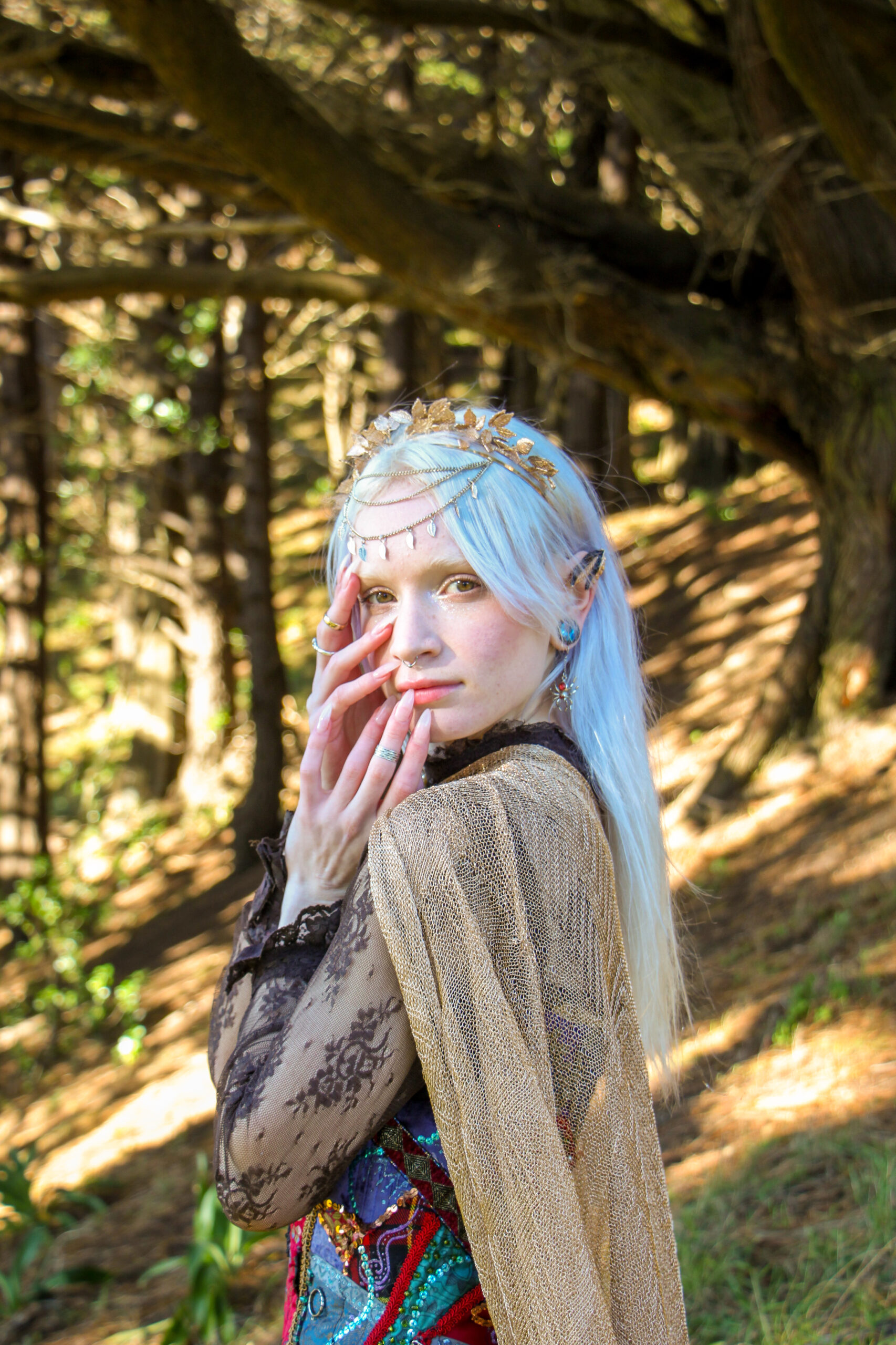 Q – What do you think is the best way to make it as an artist nowadays?
A – I don't know if I have the answer for that, I think you just have to go for it and work really hard if it's what you want. Social media has become a really important part of that, you just have to be careful not to get too sucked in.
Q – What would you change in the music and entertainment industry especially after this past year?
A – Surely it's time to pay musicians fairly, "broke musician" should not be a cliché…