Photo credit Fred Iles
Sugarmoon emerged in late 2019, miraculously fully formed as a folk-pop force armed with a collection of original songs rooted in vintage folk-pop, but politely refusing to settle in a particular genre.
With a penchant for beer-hall ragtime, soaring saxophone and five-way harmonies, the eccentric five-piece evoke vintage vibes of bands like The Mamas & Papas.
They have already powered through several shows across their native Bristol, including Crofters Rights, Cafe Kino and Mr Wolf's. In sold out performances for global music collective Sofar Sounds, they scaled their sound to suit the surroundings, from a triumphant full set up right down to a completely unplugged set in a pitch black park.
​Sugarmoon's debut EP 'The Only One' has been supported by BBC Radio Bristol, with thousands of streams worldwide.
How did you become a band?
Ryan McMurtry: "I knew Sophie and Joe when we started the band. Then believe it or not, we found Dave and Ollie (bass and drums) on Gumtree! They're like a couple of old cupboards, but also fantastic musicians. We're still amazed at how well that worked out."
What is the favorite song you wrote and why?
RM: "I think my favourite song I've written is The Only One – we released that in July 2020 as our first single and it just captured a lot of feelings of that time during the pandemic – nostalgia, missing our loved ones, and bittersweet feelings about life changing."
Who are your all time musical icons?
RM: "I have so many ranging from The Incredible String Band to Velvet Underground, and as a band we are definitely influenced by The Beatles, The Mamas and Papas, Dr John, acts that roam around somewhere between rock, blues, folk and jazz.
What are some things to do to keep your inspiration alive?
RM: "I find listening to lots of music helps, and going outside. Inspiration is weird – it can be nothing for weeks then I'm having to get out of bed at 3am to write an idea down before it disappears."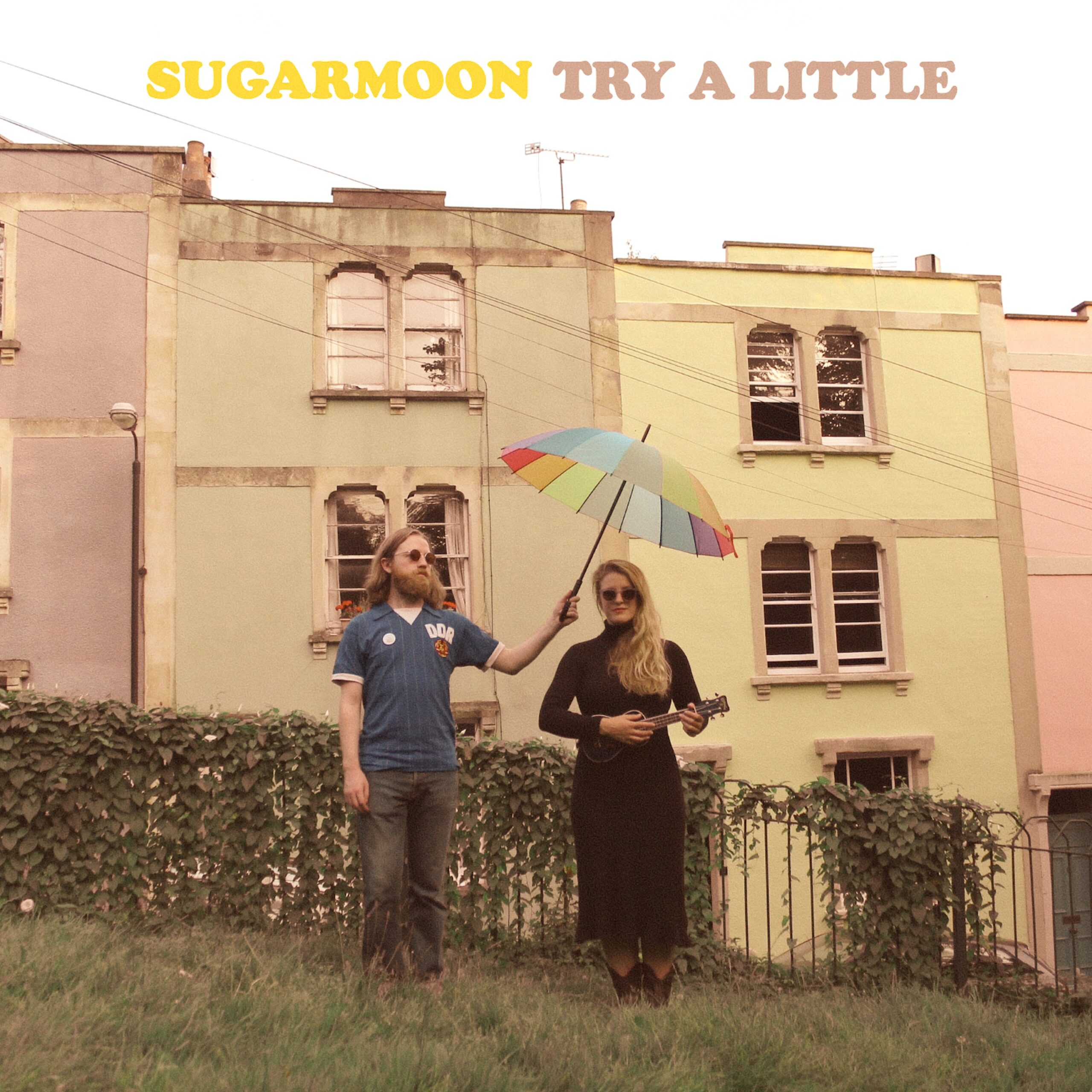 Who are you binge listening to these days?
RM: "I have a habit of listening to old music a lot – people like Serge Gainsbourg and Randy Newman have taken up a lot of my listening time the past while. In terms of newer artists, I'm currently really enjoying Drugdealer, Kit Sebastian and Weyes Blood."
Favorite movie or TV show?
RM: "I got weirdly obsessed with the story of Les Miserables during the pandemic. I've watched the Hollywood movie with Hugh Jackman as Jean Valjean, a 1990s version starring Liam Neeson, a 6-part BBC drama version starring Dominic West, and an even older one made in the 1970s. And I even read the book! But sadly the stage show I got tickets for was cancelled."
Tell us about your latest release and how it came about
RM:" Try A Little was a song we wrote about letting go. It's so easy to get bogged down by life and forget what is so thrilling about it, so this is about not letting things get you so wound up all the time and trying to just have fun."
Do you have any peculiar pre or post show rituals?
RM: "Not really – I guess we're all pretty fond of a nice pint of Guinness before a show, and after as well! I'm also quite bad for nerves so I pee quite a few times before a show, although that could be the Guinness!"
What's the future looking like for you?
RM: "Hopefully filled with live shows! It would be great if 2022 was a more normal year, where we can play more gigs and some festivals without having to worry about covid."
Who inspires your style and aesthetics?
RM: "I think we all rock our own kind of styles really but generally there is definitely influence from vintage / 60s aesthetics. You'll generally find us rocking questionable amounts of suede and corduroy."
What is the achievement or moment in your career you are the most proud of and why?
RM: "We're still a really new band, so hopefully our proudest moments are still to come, but I think we're definitely very proud of releasing our first EP last year during the pandemic. Also, I'd say playing recently at Inglefest felt like something to be proud of. We had been booked to play the show originally in July 2020, so it felt amazing to finally do it in August 2021. It was almost symbolic for us that as a band we had made it in one piece to the other side of a bleak period."
What do you think is the best way to make it as an artist nowadays?
RM: "It doesn't matter about making it. Just create the art that comes from inside, be passionate and proud of it and go from there. If people like it then great for them!"
What would you change in the music and entertainment industry especially after this past year?
RM: "Music and the arts should get the support they deserve. Whether it's streaming revenue, Government support, or anything else. We've all relied on music or entertainment to keep us sane in the past year, so it's sad that so many artists have had to struggle so much."