The melodic dream team of Paige & Nihil Young return with another incredible anthem that sets them apart from the rest; this time featuring the vocals from saysaysay–this is"Nightfall".Hitmakers, progressive lovers and great friends, Paige & Nihil Young continue to produce timeless progressive records that scream and ooze quality. Recent love from Rufus Du Solfurther cements the guys as two rising stars within the genre. 2022 looks oh so exciting for this pair as they confirm a list of high-profile releases to follow! "Nightfall"is a deeper more underground record whilst still being able to connect with a global audience through the spine-tingling vocals from saysaysay. Expect intricate synth fills, blasts and details FOR DAYS
What's your story as an artist?
My father was a disco DJ back in the day, so I was lucky enough to learn how to mix vinyl on his Technique 1200's as a teenager. Having the opportunity to connect with music and become one with it in a physical sense, as opposed to a digital device, is something so special to me. Shortly after, through my older cousin Mike, I was introduced to House Music. It felt like a natural progression going from disco to house, and it was during my first clubbing experience at Crobar, NYC that my mind, body, and soul realized its path in life. Making people dance and taking them on a musical journey of cool/unknown tracks means everything to me. Since then, it's been about tweaking my sound and style to match how I feel internally, and translating that externally during a set — creating a mood and allowing people to express though dance and connection.
You have been living in Tulum. How did that change you and your creativity?
It's completely changed my life. Many people say that no matter where you move, your problems will go with you. And that's 100% true. My fiancé and I moved to Tulum during the peak of COVID. We had just lost her father, clubs were on hold, even record labels were pulling back on signings because it 'wasn't a good time to promote club music.' But moving here, diving deep into the local community, immersing myself in nature, making healing and health a priority… life started to change. Slowing down the thoughts of the mind, treating my body as my temple, allowing my ears and creative brain to just flow. This clarity opened up doors of opportunity that I still can't believe are truly happening. Life works for you, not against you. But it takes putting yourself as a priority, which for me meant unlearning so many toxic patterns, limiting belief systems, and consuming way less everyday media, to really see change.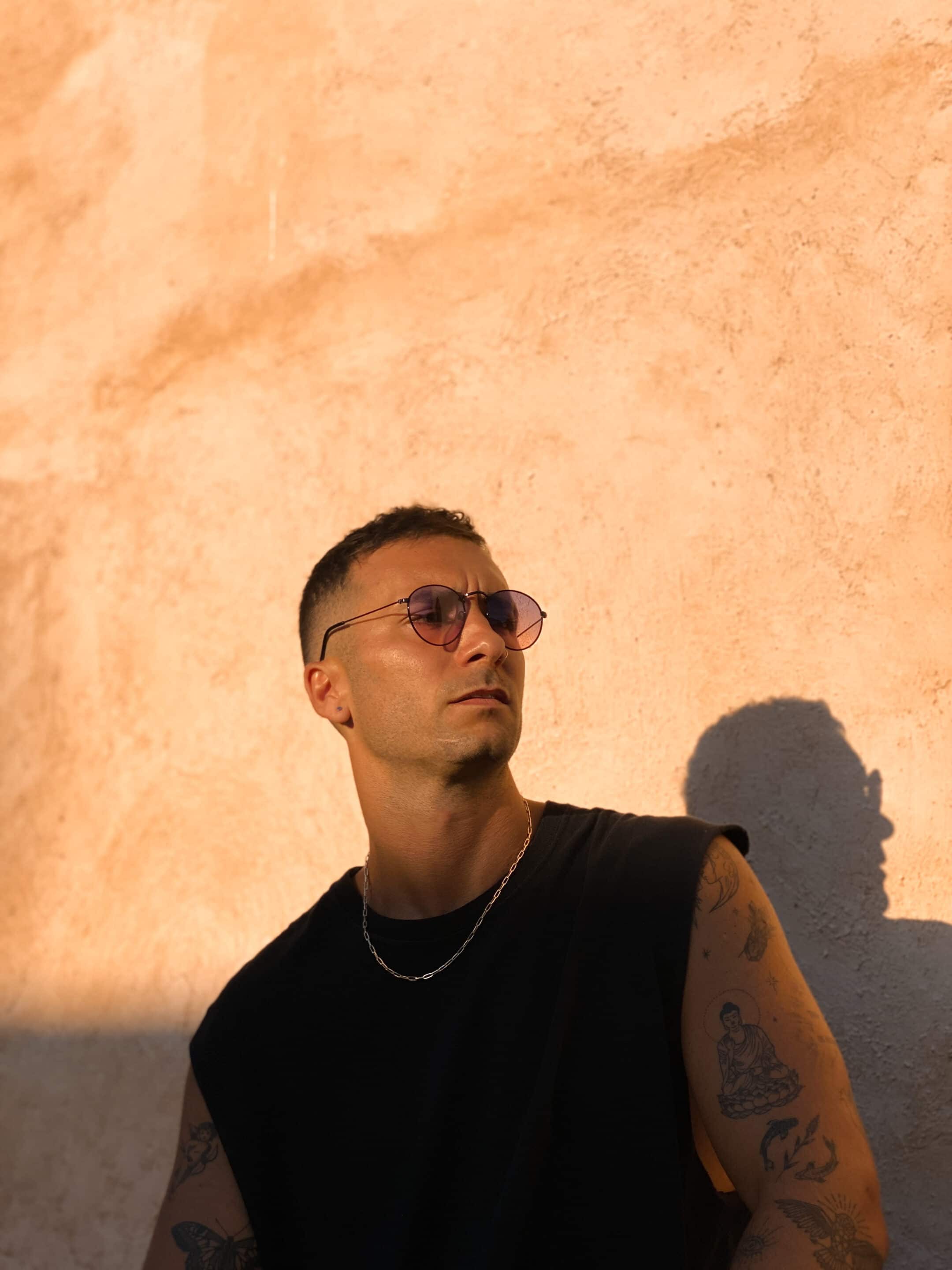 Tell us more about collaborating with Nihil Young
It's not a collaboration, it's a brotherhood. Music for me is about connection, community, release and letting go. My journey getting here today (like many other artists) has not been easy and/or smooth. Not everyone is in this industry for the right reasons. Nihil Young and I first spoke via email years ago, but it was during ADE 2016 when we first ran into each other on the street late at night. Then, as simple as this: meeting in real life and exchanging the warmest hug you could ever imagine, a brotherhood was formed. Three years later we made our first collaboration, My Eyes, which was received better than I anticipated. We agreed there was something special in that track, so in February 2020 — one month before the whole world changed — we spent 10 days locked in the studio together in Italy. Morning to night, together. We bonded so close. Morning espresso, hours upon hours in the studio, pizza break for lunch, more late night studio hours, always ending with a home cooked meal by his beautiful wife. Together with my fiancé, the 4 of us would sit for dinner and talk about the day. It was magical, and everything we've created since then has been pure and natural. The result is: music connected to both of our hearts, and an ever-growing passion for the sound of Melodic House, Techno, and Progressive. No fads, no trends, no nothing.
Any funny anecdotes from the time you were recording or writing Nightfall?
We've been working on the song since August 2020. We sent saysaysay an instrumental, and he sent back something amazing, but a little too poppy, full vocal, Justin Timberlake vibe. From there, we rebuilt the track, stripped back some vocal, pitched down the vibe, and saysaysay then rerecorded the vocals even more moody and with a bigger feel. We worked the track a little more, and then found the perfect home for it — Zerothree. After reworking it even further back and forth with our A&R, we somehow reached a level of not liking it anymore, and basically deleted the entire track and started from scratch. LOL. That happens sometimes. But then, it ALL clicked. 16 months later and we feel it's exactly where it needs to be. To release this to the world now, feels like a massive breath of fresh air. IT'S FINALLY FUCKING FREEEEEE!!!!!!!! (Hope you all love it LOL)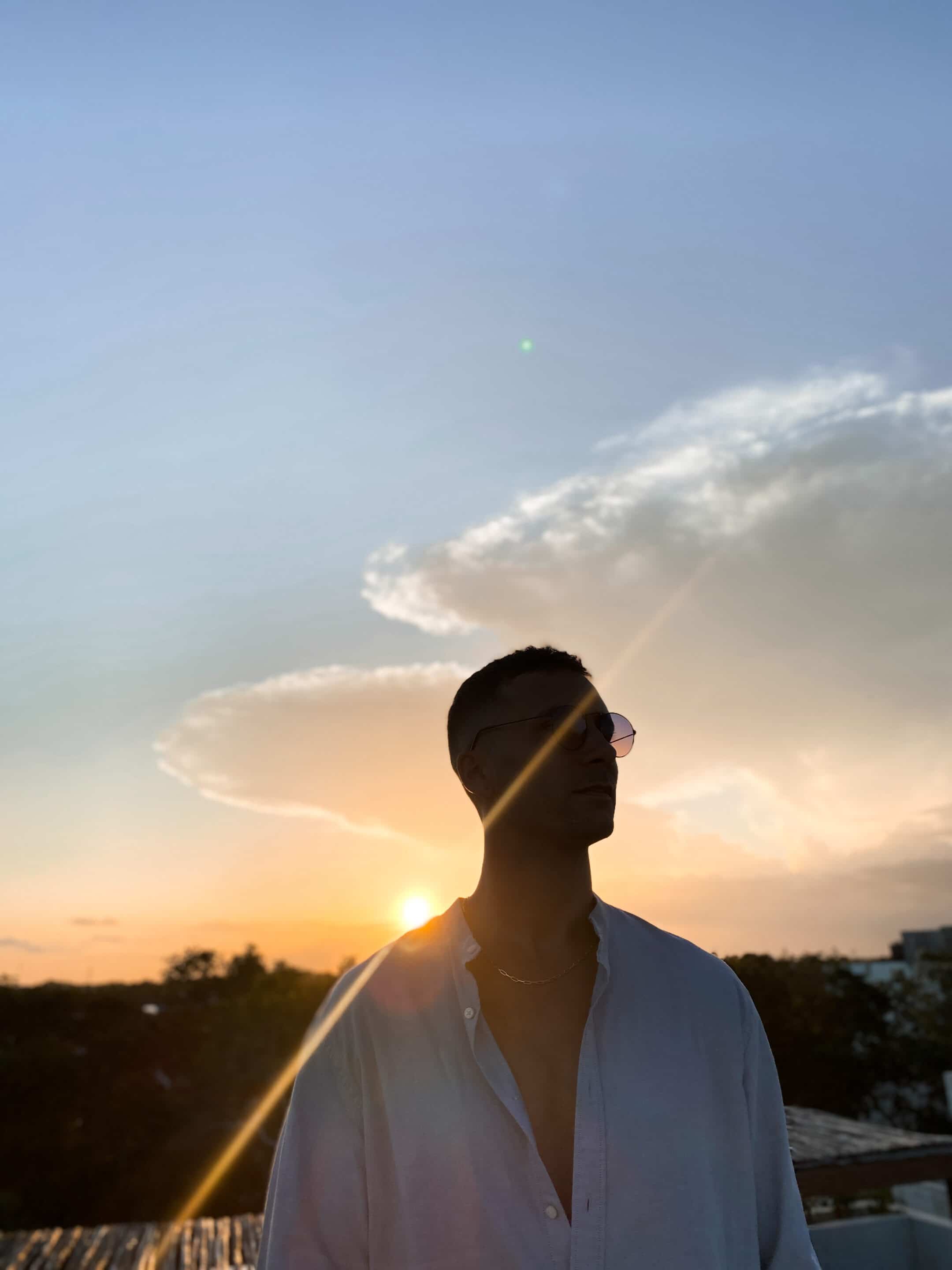 What's your favorite place or environment to write?
I sold my entire studio in NY in March of 2020. We were planning to move to Los Angeles, where I'd build another studio and buy new equipment — but with COVID, that day never came, and I moved to Tulum instead. Today, Nihil Young and I both work on mobile setups. It's not the dream studio, but the magic we're making is fire. For me it's always been about inspiration and feeling. Going on really long walks or runs, or listening to music late at night with only candles is my vibe. Going for runs allows my body to let go of stress and tension and gets me in a creative space mentally and emotionally. I'm not on my phone, there are no distractions from the outside world, and I'm blasting my favorite DJ's set or my favorite audio book or a project I'm still working on. That, or just completely sinking into the couch, no overhead lighting, no phone, just good music and my favorite person, my fiancé by my side. Those two ways are my favorite in prepping myself to make music.
What's a record that shaped your creativity?
I don't think it's one record that makes you. It's not the destination — always the the journey. My journey of how music has shaped me is probably: Michael Jackson as a kid. Disco tracks like: Shame, Le Freak, or Love Come Down as a young teen. Louie Devito NYC Underground CD's in my late teens. Then it got more underground in my 20s. &ME – Red Flag, and Patrick Lindsey – What I Remember were two records I was in love with. Today in this very moment, Hunter/Game – Tears Apart [Afterlife Recordings] is my favorite song. It's hard to even put into words, but it gives me a complete body feeling. The song is absolutely perfect, and such an inspiration to me. I love everything Afterlife is doing, from sound to brand identity, and everything in between.
You recently got some support from great acts such as Rufus Du Sol, Gorgon City, Nora En Pure etc. What's in store for you in light of these?
The support has been CRAZY! To be supported and also have the opportunity to work with these incredible artists in any capacity is unreal. They've ALL been such an inspiration to me for soooo many years, that it's now hard to believe it's all true. I've got 4 singles coming out on Gorgon's label REALM in 2022, 3 singles and 1 EP coming out on Nora's label Purified, and I'm playing a New Year's Eve show with Nora En Pure & Elderbrook at Terminal 5 in NYC. I've very recently signed 2 tracks on Yotto's label Odd One Out, and we're working on something really really special for one of the artists you mentioned, that I can't even begin to share. 2022 — Nihil Young and I are coming in full speed, foot fully on the peddle, and there will be no slowing down anytime soon.
Who is an artist or band you look up to today?
Wow, that's a big question. For me, it's not just as an artist, but also are they actually a cool human being. Making great music or playing big shows is cool, but being an awesome person is equally as important to me. Rufus Du Sol, Gorgon City, Nora En Pure, Cassian, Yotto, Tale Of Us, Mark Knight, Nic Fanciulli, Keinemusik crew, and more. These artists fill my heart, make me dance, and inspire the fuck out of me.
Any future projects?
YES YES YES!!! I don't know if mgmt wants me to talk about this. But, 2022… Nihil Young and I will be announcing something big. For almost 10 years I've wanted to try something special to my heart, but it was never the right time. Now it is. Having a musical, emotional, spiritual connection to someone and translating that into a project is priceless. We will be sharing something soon, and it's something really dear to me.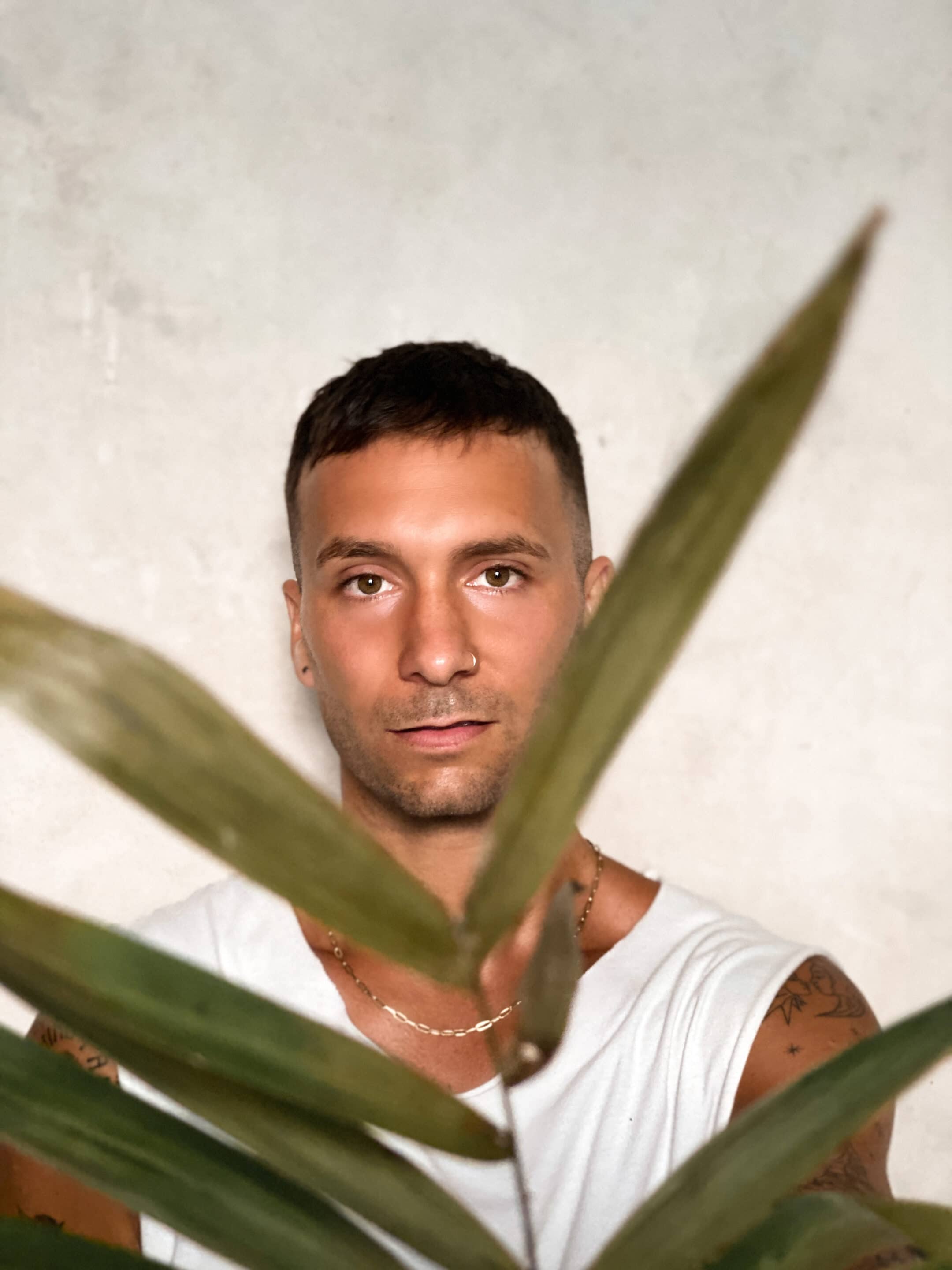 What is your view on genres and music styles since you mix a lot of them in your music?
Thank you for saying that, because I totally take it as a compliment. For me, it's never been about the genre. They're all sub-genres of one: House Music. Most important to me is the feeling, the mood. When looking for music, I don't care the genre, the label, the artist, the size, the playlist, the rank. I skim through tracks and if I feel something special, I download it. Rhythmic, sexy, moody, fun, powerful, and driving are the elements I listen for. I even joke with mgmt when we're listening to music, asking what genre the song playing is considered, because I don't really know anymore, and I really don't care. I never will, I'll never put myself in that box, and I'll never limit the fan to a certain experience… because in the end it's about them, not me.
What does music and art mean to you?
Since I was a kid and even more-so now, it's about releasing, letting go, and being free. When you can just play music and dance, nothing else in that moment or in life matters. You are consumed by the instruments, vocal, and journey that the music is taking you on. You are free to be you. Free from judgement, free from stress, free from any restrictions of everyday life. Being free and authentic leads to art. Art, in whatever form, that is expressed freely, is priceless. When you attend a show like Elrow, the DJ's, decor, lighting, fx, dancers, even crazy costumes of employees that are so well thought-out and designed perfectly…. you have art. When a glassblower or pottery maker becomes one with the tools and ingredients and mood that surrounds him/her… you have art. I'm trying to live my life surrounded by art, while making art, while being free. And I'm so grateful for the opportunity to do this.
How would you describe your act in one word?
Love. I thought maybe a good word was fun or sexy, but those are the benefit from being in a state of "love". When you can love yourself, love life, love your career, love the output of your services, your overall experience in life is better. Going to a party or listening to an act that is overflowing with love is life changing. You know right away when a song is just hype, versus when a song is unique and timeless. I will continue to evolve in music. The productions and DJ sets will only get better, because my passion and pure intention to make people dance comes from a place of love. And that is something I'm so proud to say.