Nya has the type of immediately appealing, endlessly adaptable voice that elevates everything she sings. She's equally at home singing streamlined electropop, soulful R&B, sleek new wave, and throwback jazz — and Requiem Of Me incorporates and balances elements from all of those styles. The production on the EP displays the same flexibility that has distinguished Nya among young pop singers: she's always growing, always listening, and always pushing to augment her already-formidable skills. Though she was born in Florida, she currently lives between LA and Uruguay, always seeking fresh perspective and inspiration from wherever she may be in the world.
"I want a digital demise," sings Nya on "High," the penetrating kickoff track on her latest EP, Requiem Of Me. She's not pulling any punches. In language that's both frank and clever, she lays out the predicament of the modern artist— dependent on screens and social-media approval, but regretful of the time taken away from truly being present in life and artistic exploration. On four glittering jazz-inflected pop songs, Nya wrestles with the exigencies of internet existence and wonders aloud whether the benefits have been worth the price. Impossible standards, casual dishonesty, the culture of constant comparison: it's all taken its toll on society. Few pop singers have been willing to look the beast in the eye, but Nya has never been short on bravery.
Tell us about the genesis of your music. How did you get to where you are now?
Lynda Barry said that "We don't create a fantasy world to escape reality; we create it to be able to stay. I believe we have always done this, used images to stand and understand what otherwise would be intolerable." That is what music and songwriting do for me and has since I was 16, and I fell in love with singing. Like a lot of people, I have had good and bad times, and music helped see me thru yeh hard stuff. To get to this point in my music career, I've had to work hard, at times be uncomfortably emotionally vulnerable, and try to trust myself. Who knows where it all goes, but I am proud of my growth.
Do you have a favorite song that you wrote – and can you tell us why?
I wouldn't say I have a favorite song as much as one that is most meaningful to me. It is one I may never release, definitely not in its current form, but it's about a very personal memory; it was a way of healing.
Who are your all time musical icons?
I have quite a few, but for the sake of brevity. Sade for her presence, her grace, and the way she carved her own path. She is about her music, not the fame. Amy Winehouse for the heartbreaking sincerity and soul she poured into her music. And Linda Rondstadt for her beautiful instrument, her versatility as an artist, and her courage to take creative risks despite others' disapproval.
What are some things to do to keep your inspiration alive? I am always trying to better myself as an artist and as a person. Improvement in my vocals, evolution in my writing, and my perspective create a new, more varied palette from which I can create.
Who are you binge listening to these days? As far as newer artists go, I have been bingeing Remi Wolf, Benee, and Dayglow quite a bit recently. I have also had Sting, Anita Baker, Prince, and Toni Braxton's You're Makin' Me High on repeat lately.
Favorite movie or TV show?
I have two favorite shows, both HBO. The Wire and I Know This Much Is True. The Wire is, well, just a masterwork and speaks volumes about the issues currently crippling American society. And I Know This Much Is True because it put a voice to experiences of mine that I couldn't; it truly touched me.
Tell us about your latest release and how it came about?
The Requiem of Me EP is my quarantine work. My producer/co-writer Femke and I created these four songs primarily via zoom, with the exception of recording. I was in the countryside of Uruguay, and the whole process was a significant stepping stone in my creative and personal growth. It was the break-through of an emotional block for me.
Do you have any peculiar pre or post-show rituals?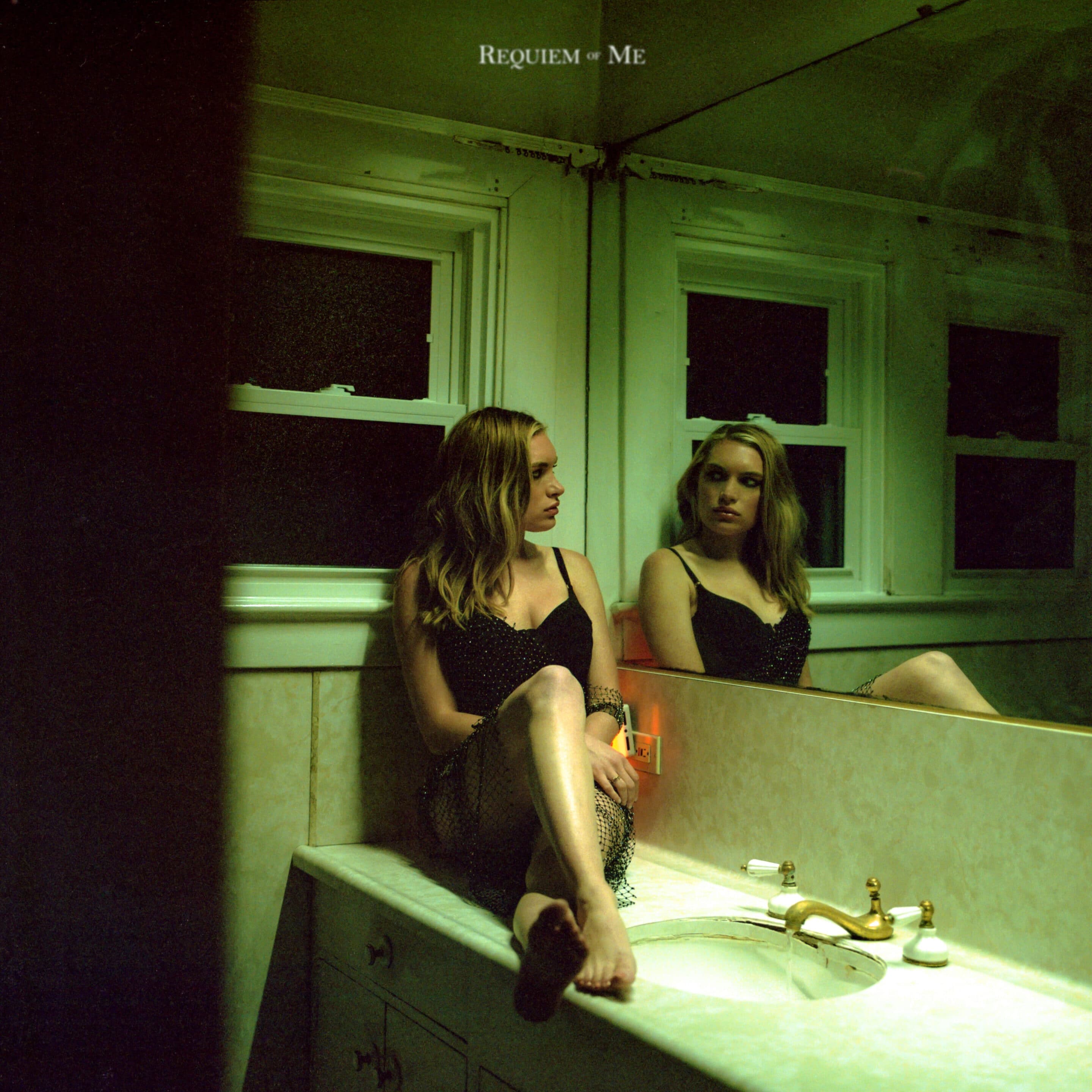 Frankly, I get pretty anxious about performing. There is a lot of anticipation, so I equally look forward and dread that last moment before going on when you know you got to get it done and happens happens. There's this letting go that happens that brings relief and yet also a sharp focus. Kind of like when you are about to take a test, and you know there is no more cramming possible, just what you already have in your brain. You are entirely present in that moment.
Best case scenario, what does the future look like for you?
I want to be happy and healthy. I want to love what I do and do my best at it. If I have all that, I will be a very fortunate person. I genuinely don't believe success is determined by money and fame. Having a life filled with love and made better by a passion for my work seems much more important, so that's my dream future.
Who inspires your style and aesthetics?
I find aesthetic inspiration in all forms of creative expression. But I mostly look to film, television, and fashion/fashion photography. The lighting and mood of films like In the Mood for Love or the tomboy chic of 90's high fashion are just a few examples of this.
What is the achievement or moment in your career you are the most proud of and why?
I just completed final vocals on a 12 song album set to be released next year. I got to collaborate with some amazing writers and producers, Brian Kennedy, Angélique Cinélu, and James Fauntleroy, to name a few. It was the most challenging project I have ever worked on, but I became a better artist and a better human as a result. I am proud of these songs and what they are saying.
What do you think is the best way to make it as an artist nowadays?
By being true to yourself and being kind, whatever that looks like for each individual. For some people, that's a big label deal, and for others, that's taking the indie route. There is no set path, but nothing is worth sacrificing your artistic and overall integrity over. At least, that is what I believe.
What would you change in the music and entertainment industry especially after this past year?
I would stop the cycle of abuse and cruelty perpetuated by old-school music industry practices. And I would place the importance more on making worthwhile music and less on numbers and statistics.