Acclaimed electronic musician, producer, and composer Philippe Cohen Solal and Mike Lindsay, the Mercury Prize-winning co-founder, composer, and producer of UK acid folk band Tunng, have united for a remarkable new album inspired by the life and work of visionary American writer/artist Henry Darger.
Philippe Cohen Solal notoriously made a name for himself for his stunning work within the electronic music scene and Mike Lindsay is most known for being the co-founder, composer, and producer of groundbreaking UK acid-folk band Tunng.
The idea of building a whole record as a tribute to another artist is no easy enterprise. Especially when your reference artist doesn't belong to the musical emisphere.
Henry Darger is also not your usual novelist. He's style, artistic persona and life were a whole ensemble of uniqueness and unorthodox storytelling.
lived a reclusive life in Chicago where he worked as a hospital janitor. His extraordinary life's work consists of an epic single-spaced fantasy manuscript titled The Story of the Vivian Girls, in What is Known as the Realms of the Unreal, of the Glandeco-Angelinian War Storm, Caused by the Child Slave Rebellion, along with several hundred mixed-media illustrations and watercolor paintings that animate his stories.
Darger's work depicts a fantasy world where child slaves must be saved from their tormentors, filled with idyllic scenes set in Edwardian interiors and tranquil flowered landscapes populated by imaginary creatures, as well as astonishing manifestations of horrific terror and dark carnage.
We asked Philippe how all of the above fueled his creative spur to make 'Outsider.'
When did you first become aware of Henry Darger?
I discovered Henry Darger's work in 2003 at the New York Folk Art Museum but it was in 2006, after leaving the first Darger exhibition in Paris, the desire was born to make a musical project inspired by his work. His universe, seemingly naive but also sometimes strange or violent, brings together "art brut" (literally "raw art") and epic literature. This self-taught artist created out of necessity and not to be loved or recognised. He is often seen today as a 20th century Van Gogh.
What particular things about him inspired you to make Outsider.
I understand now that the fact that he is self-taught immediately spoke to me, because I am too. I often regretted not having had musical education, but Henry Darger's art shows up that this shouldn't prevent anyone from creating and that this can even offer real freedom.
I understood with time that the closer we are to intimacy, the more universal we become. Darger's world is seemingly childish but in fact very complex and mysterious. And it is this mystery that fascinates me, and that inspired me.
Tell us who plays on the album and how you first started collaborating with them.
The OUTSIDER collaboration started with Mike Lindsay. Friendship came first. Mike and I are fans of each other's music first and foremost. I met Mike in 2006 when his band Tunng was playing in Paris and we've been friends ever since. I had the idea to work on a record inspired by Henry Darger, I told him about it and introduced him to his work, I guess around that time and over the following years we talked about him and his art a lot. It wasn't until 2015 that we started to write the record.
We shared some lyrics written by Darger over 50 years ago and we each composed the music. Then we met in his studio in London to record and produce the songs together. Hannah Peel, an amazing musician, who had her studio next door, came over to play a few instruments (trombone, piano, etc…), did the string and brass arrangements and all of the female vocals that you hear on the album.
Lastly, the singer Adam Glover beautifully embodied Darger's lyrics, just as Hannah's voice became that of the Vivian Girls, the famous heroines of his saga, "The Realms of the Unreal", which was more than 15,000 pages long.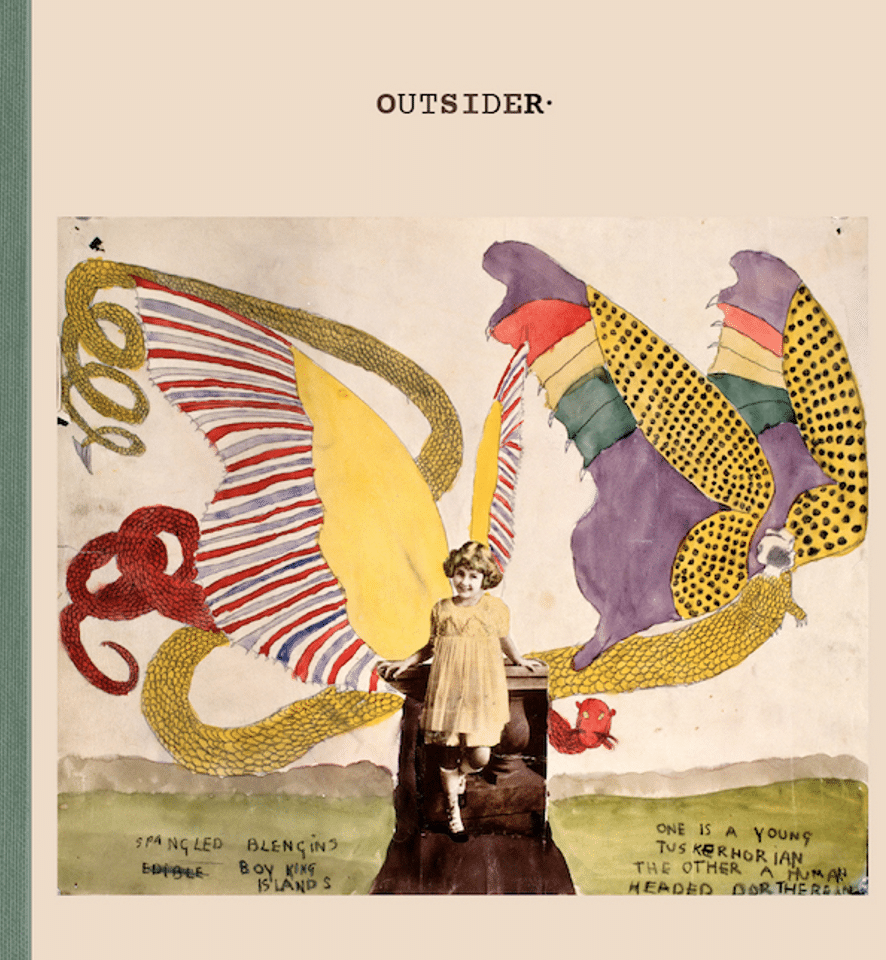 Is there a musical influence on this album you care to discuss.
I believe that you can hear a lot of musical influences, often unconsciously. Those who have listened to the album usually name many musicians that we love like Leonard Cohen, Nick Cave or David Bowie. Yet we didn't think of any of these artists when developing the album.
However, the album «Scott Walker 4 » was a reference for Mike and I, to inspire us to create this baroque and experimental pop that has become Outsider.
Will you revisit Gotan Project any time soon?
I will admit that at the moment my mind is totally occupied by OUTSIDER, as I am producing a series of podcasts and a short film. Next October, it will be 20 years since «La Revancha del Tango».
I obviously want to celebrate this in one way or another, as 'Gotan Project' was an extraordinary adventure with a huge amount of marvellous memories. The time that we are currently living has taught us that we don't know what tomorrow will bring and I've learned from life's experience, to never say never.
Who do you hope to collaborate with in the future?
In my wildest dreams, I would love to collaborate with Frank Ocean, Bjork or Celeste, but in fact I would like to also work with artists such as Grayson Perry or film directors, such as David Lynch.
What were your earliest musical influences?
They were very diverse. As a child, it started with Burt Bacharach, then The Beatles, The Rolling Stones, David Bowie, Marvin Gaye, James Brown, Jacques Brel and Serge Gainsbourg. I was also lucky enough to have parents who listened to jazz, Brasilian, African and South American music. This opened my spirit and my ears, having an undeniable impact on the music that I've made in the last 30 years.
What music are you listening to now?
I really like The Strokes latest album. I regularly listen to The Weeknd, SAULT, Gabriels, Martin Gore, Slowthai, Grandaddy, The Divine Comedy, Todd Rundgren – but also classical music like  « Stabat Mater » by Pergolesi or Michel Legrand's film music.