Tell us about the genesis of your project. How did you get to where you are now?
-It's been quite the journey. This song is a part of a debut album that we're releasing single by single. My producers (Mert Özcan and Beto Vargas) and I originally had a conversation in 2019 and threw out the idea of making an album together for the first time. We'd previously worked on singles and an EP together under my former artist name, but an album was new for us. By 2020 I had a collection of songs that I had written correlating with the concept of perseverance and discovering your inner power. I showed the songs to the guys and we immediately started brainstorming and eventually creating this album piece by piece.
Is 'Fighter' your favorite song of yours?
This one is definitely up there because it hits so close to home. "Fighter" is obviously meant to resonate with anyone who has overcome adversity and it's very timely given the past year, but it was written with my own past and challenges in mind. 
Who are your all time musical icons?
Vocally I've been very inspired by power-house artists like Etta James, Carole King, and Janis Joplin. I love the soul and emotion they convey with every single note. Freddy Mercury has also always spoken to my inner diva and I love it.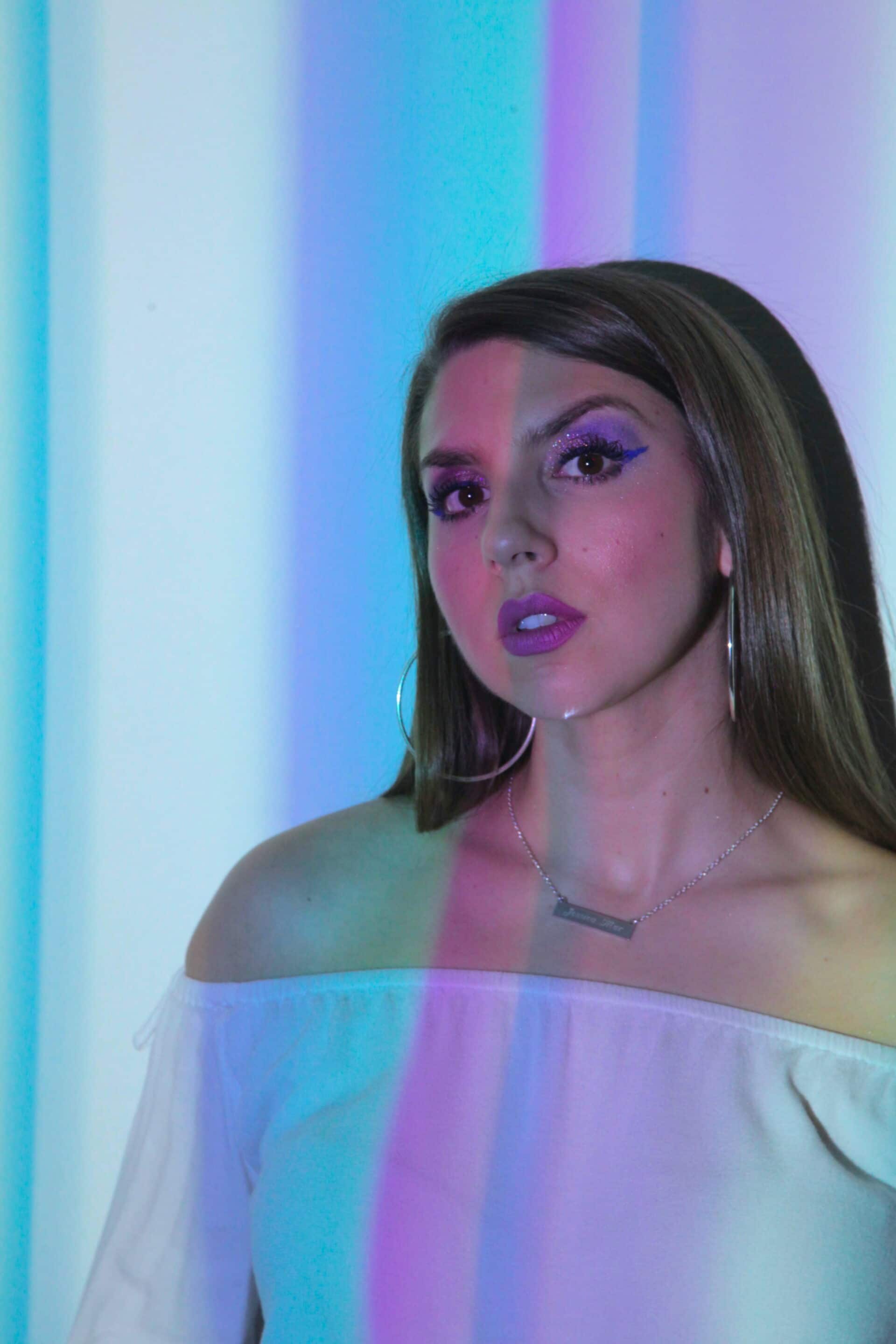 What are some things to do to keep your inspiration alive?
I'm very into all things woo woo, so to speak. I'm all for meditation, mindfulness, astrology, affirmations, visualization, and such. Everyone is different, and these types of esoteric and spiritual practices really resonate with me, personally. I also love fitness and there's nothing like a good HIIT workout to get the creative juices flowing.
Who are you binge listening to these days?
Funny you should ask because I'm always binge listening to something on repeat for any given amount of time. As we speak Pat Benatar is playing in the background. I was recently on a Dua Lipa and Lenny Kravitz kick. Spotify's "This Is Selena" playlist is also currently at the top of my list. I could dance to "Bidi Bidi Bom Bom" for days.
Favorite movie or TV show?
My answer to this changes throughout the years and sometimes reverts back to previous answers, but the movie that I watched 3 times (a record for me for anything released after 2004) was "Rocketman". It's cheesy, but the theme of overcoming hardships and turning dreams into a reality gets me every time. Plus you gotta love the musical magic that Bernie and Elton create.
Tell us about your latest release and how it came about
As I mentioned, "Fighter" is auto-biographical in a sense. My early teenage years, and the bookends of those years, were very tumultuous. In that time I also experienced a stifling depression that then seemed never-ending. Comparing where I was to where I am is still mind-blowing for me, and "Fighter" is the result of that story. I wanted to share something that inspires and resonates with audiences, and reminds them of their own resilience. I showed the demo to the producers and they were able to help me capture the vision perfectly.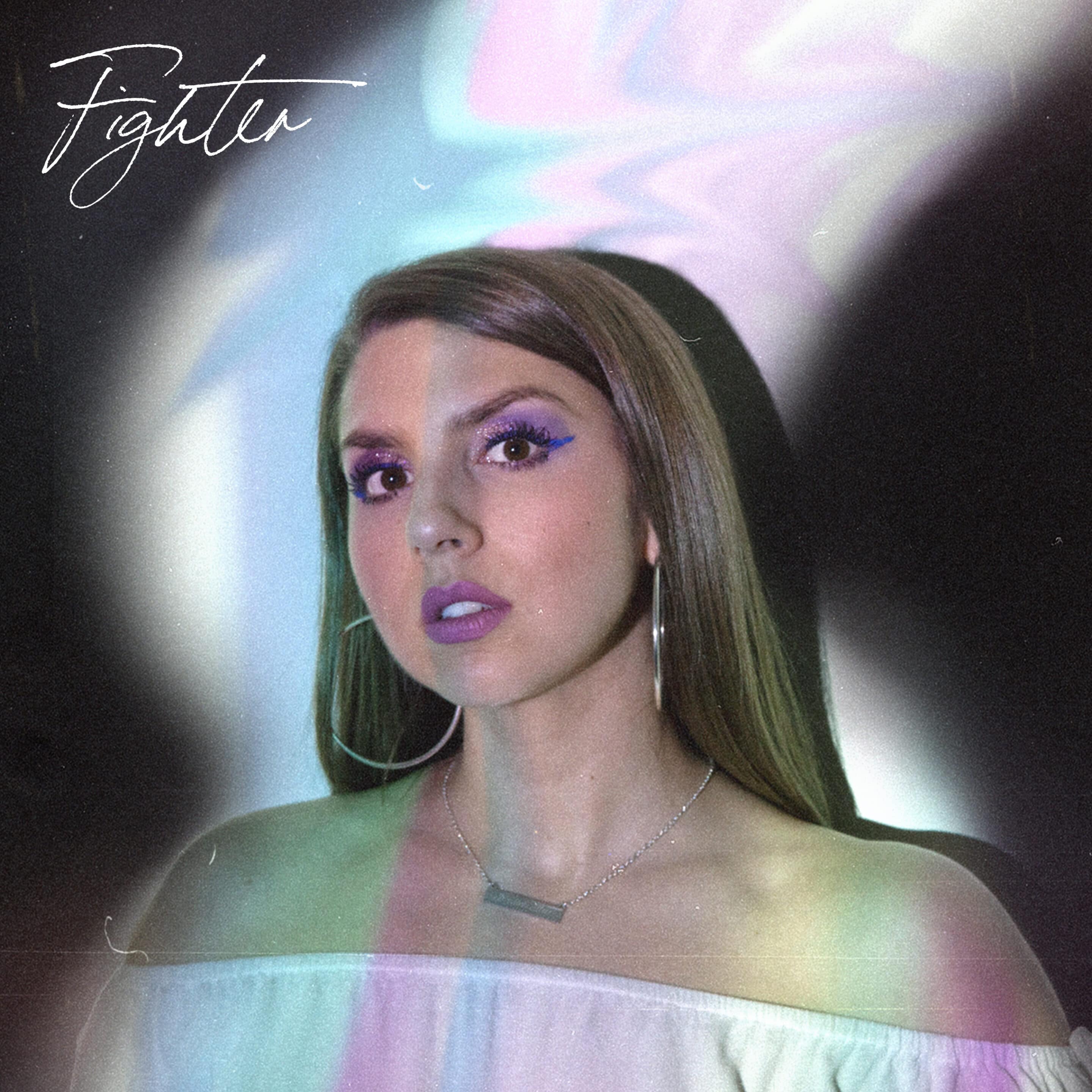 Do you have any peculiar pre or post show rituals?
We've coined the term "shots before shows". It's pretty self-explanatory, but said shots must be of whiskey. It's non-negotiable.
What's the future looking like for you?
Single releases and performances galore! Since this debut album is being released single by single we're going to be providing lots of music and content in general over the next year, which will be followed by local tours and some festival circuits now that we're seeing light at the end of the pandemic tunnel. You can expect another Jessica Mar song in the near future after the release of "Fighter."
Who inspires your style and aesthetics?
The way the last name "Mar" and the overall inspiration came to me was via a dream. It's this sort of cosmic, holographic, watery feel. It's Pat Benatar meets Xenon Girl of the 21st Century meets a mermaid.
What was the moment in your career that you are the most fond of?
Playing House of Blues Anaheim was one of my most exciting moments because I've always revered the venue and the acts that have played there, so to be invited to play there was a huge accomplishment for me.
What do you think is the best way to make it as an artist nowadays?
Throw all the metaphorical spaghetti at the wall, see what sticks. Do EVERYTHING you can to work on your craft and build up your network. I started at zero in terms of connections and music industry knowledge and things are just now starting to come together after six years. In that time I've been researching, reading books about the music business, taking lessons, doing co-writes, collaborating with other artists and producers, listening to music podcasts, meeting with people in the industry to ask for advice, experimenting with different release and social media strategies, and anything else you can imagine short from selling my organs on the black market. I also got really into visualization and meditation. It's a lot of work—you need to make sure your cup is full and you're coming from a grounded place to keep going.
How have you come out of this past year, both artistically and personally?
I think this past year has compelled people to show a more personal side of themselves. We've watched bedroom concerts, had video calls with colleagues while their families were in the background, and seen people in their natural habitats. I would love to see that sense of genuine authenticity stick around as we move forward. At the end of the day we all wear PJs and watch Netflix on the couch just like anyone else. I love seeing people embrace both their glamorous and natural selves, and it's awesome seeing that type of acceptance being encouraged in the industry.